"People in Abbeyleix have gotten into the habit of buying bread from their local bakery" (David Grothier, Co-Owner Mueller & O Connell)

When my French friend came to stay recently, he first asked, where is the Bakery? In France you will find a boulangerie in every village, serving all different types of breads and croissants. Abbeyleix, in County Laois is lucky enough to have it's very own local bakery, 'Mueller & O Connell'. A former Bank, the bakery opened in 2017, and the first thing that strikes you when you're just feet away, is the rich aroma of baking bread. According to co-owner and chef, David Grothier, "Bread gives you back the nostalgia and memories of home".

Wellie and David showcasing their bread & pastries at Ballykilcavan, Laois

Everything in Mueller & Connell's bakery is made fresh every morning. Proofing sourdough takes 72 hours. It needs to be left overnight after it is mixed, cut and shaped into loaves. There is certainly an art involved in the long process and David puts it down to the "super team" they have working in the kitchen. "Working in a small kitchen you certainly form a great bond" says David who employs 15 people from all over the world including Ukraine, Poland, Nigeria and Brazil.

Alongside their sourdough breads, they bake 11 different types of bread, seasonal cruffins, almond croissants, sausage rolls (vegan & meat) and take pride in serving coffee that is locally roasted by Craic Coffee. They recently won Silver in the World Bakery Awards in the UK, for their Wholegrain Spelt Loaf.

Various Pastries

Sausage Rolls

Barista Coffee
David began his career with Conrad Gallagher in the Pastry Section of one of his restaurants and it was here he met and his future business partner, Wellie Lopes da Silva, who is originally from Sao Paulo. It was at the restaurant where their "great friendship" began and Wellie and David now run their successful business together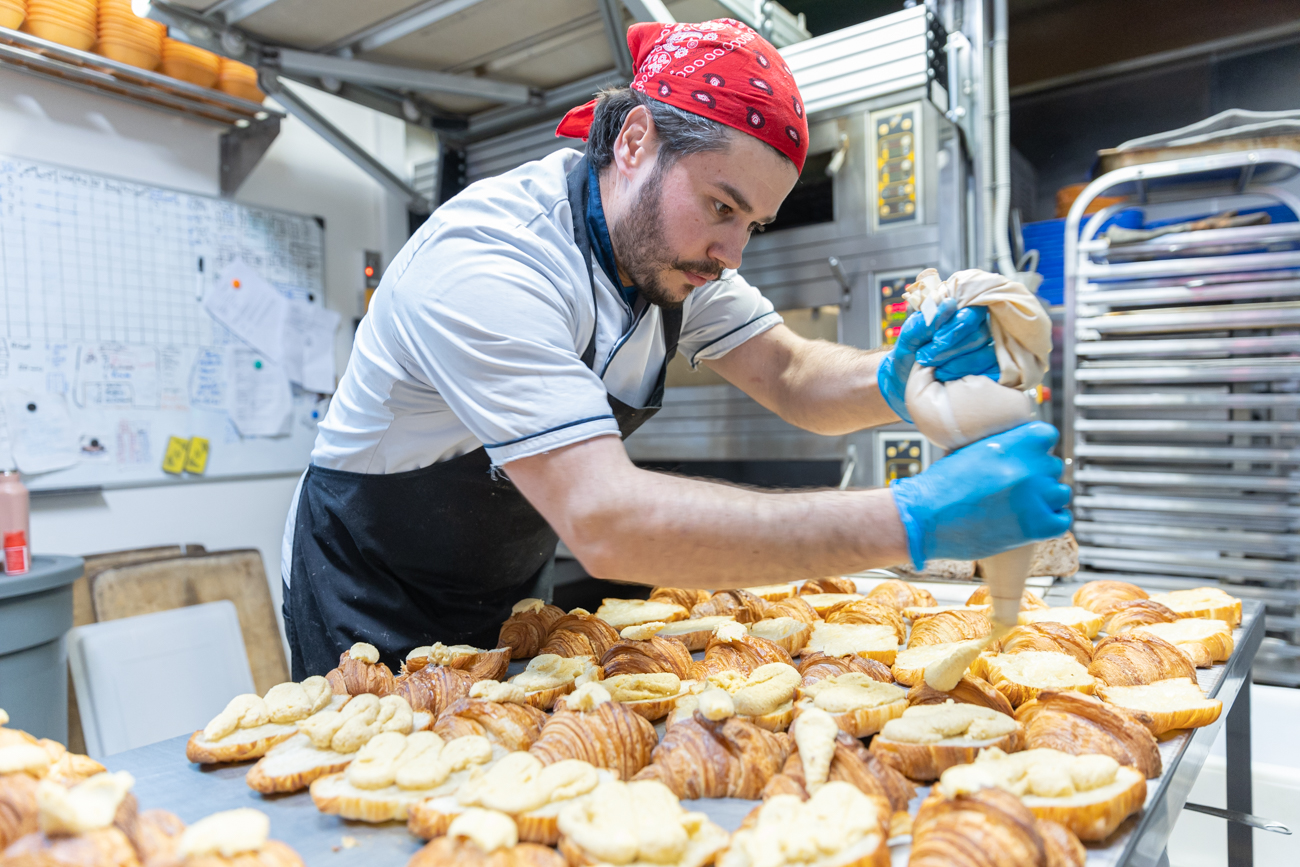 David points out, "Covid was actually good for us", with people forming (socially distanced) queues along the main street, to buy their morning pan or coffee. It meant a community was formed, as people began interacting with each other daily, while waiting for their breads. Word of mouth meant people from all corners of the country were ordering their breads. Their 'online boxes' are still available from their website and Wellie loves nothing more than when he sees requests coming from further afield.
Is it the right time to change the prices? David says "We are trying to hold our prices and it is cutting into our own margin. We don't want to be seen to be jumping the bandwagon by just putting up the prices like everybody else", he admits, this is can be a balancing act. They source most of their produce locally. Their stoneground spelt flour comes from Oak Forest Mills in Pilltown Co Kilkenny, their famous sausage roll meat comes from Williams Butcher, Abbeyleix and they are members of Laois Taste, stocking a range of locally made foods.
If you cant visit their bakery, you can find their delicious range of breads at various Farmer's Markets including Solas, Portarlington, Tullamore Farmer's Market and Portlaoise. They are also available for cookery demonstrations.
Their website is Mueller & O Connell.
See statistics below. Photos by Con Murphy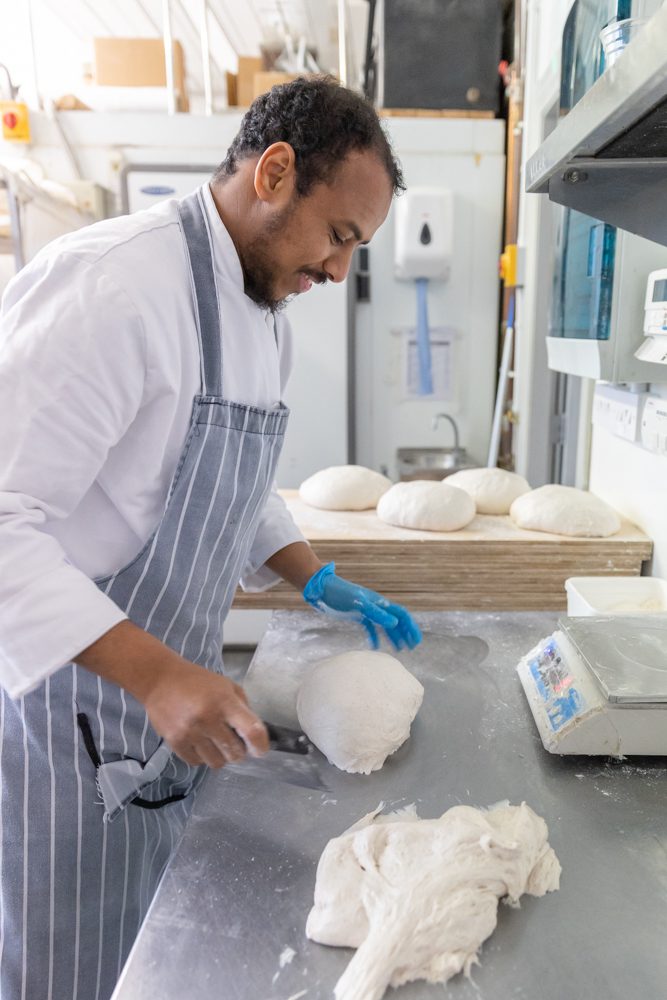 Statistics
4 o clock starts during the week
2 o clock Friday and Saturdays
15 staff
7 Types of Sourdough
11 Different types of bread
300 coffees made everyday
100% Irish