Ballycommon Training Centre is not just a training provider hub in County Offaly, it has become the beating heart of the community there. Situated just ten minutes from Tullamore, Geashill and Daingean. According to Manage,r Deirdre Arnold, Ballycommon Training Centre was established by the community for the community; "this is the absolute heart of the midlands with people who were directly impacted by the closures at Bord na Mona." With the opening of a new Retrofit Workshop space in association with LOETB – National Construction Training Campus, Mount Lucas, Deirdre believes this is one of the ways Ballycommon can get it's identity back. It is certainly a successful model that could influence many rural communities throughout the country.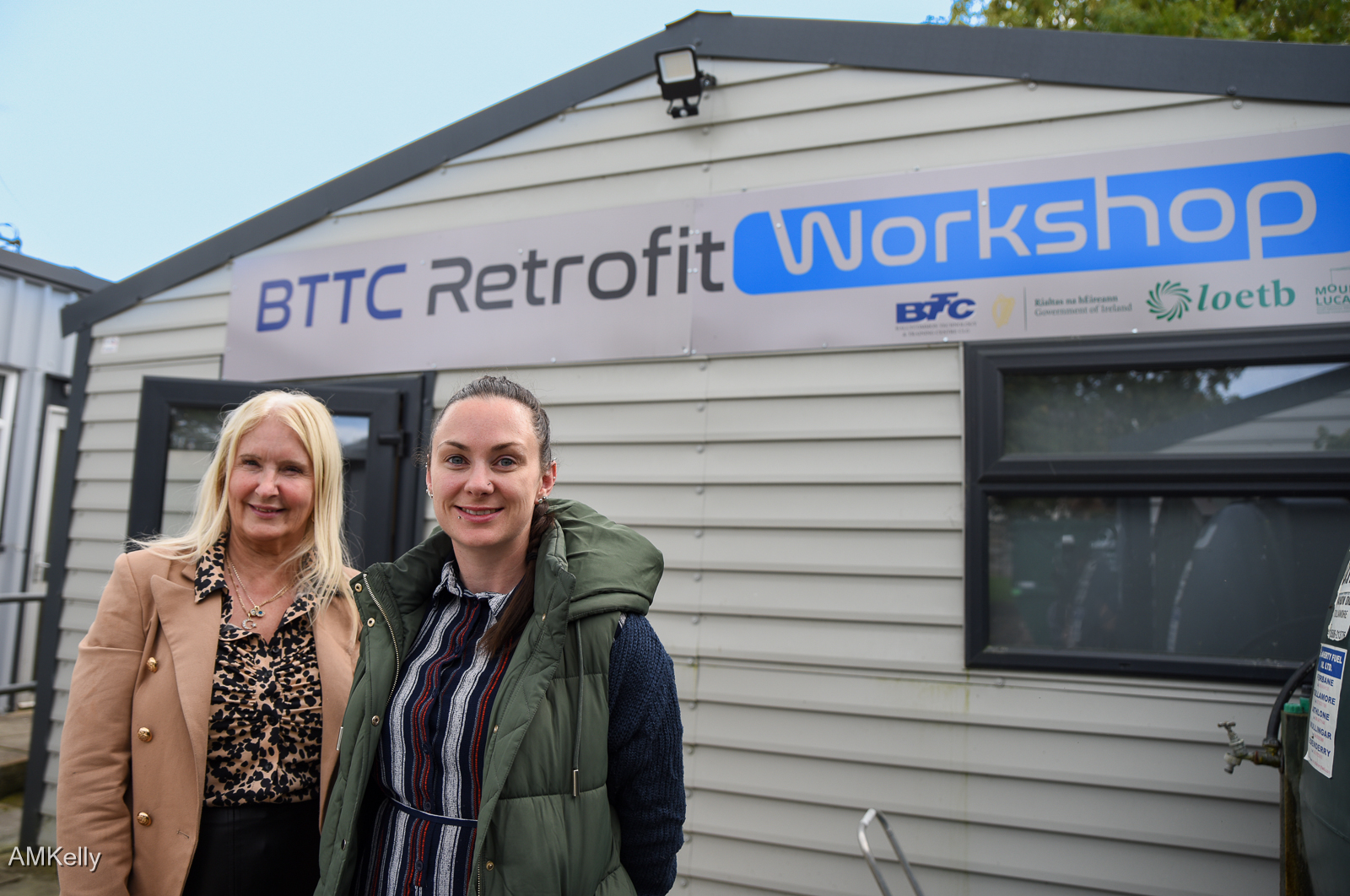 Ballycommon Training Centre gives hope
Personal developement and finding a place in society was key to Deirdre's approach when she started working in Ballycommon; "These workers thought a Bord na Mona job was for life, some of these people went straight from school into an apprenticeship". She realised the types of courses needed had to be practical. "They didn't know how they could fit in anymore." In applying for the Just Transition Grant, (in which they were successful), they focused on retrofitting, sustainability and re-population of bogs, which tied in well for both the community and just transition. "We had to begin by saying, ok your jobs are gone, let's start again. We had to rebuild trust and approach them with the idea of going green and introduce them to a new set of skills and jobs". With her further education background, Deirdre knew they first needed ordinary level skills. "It's about giving hope".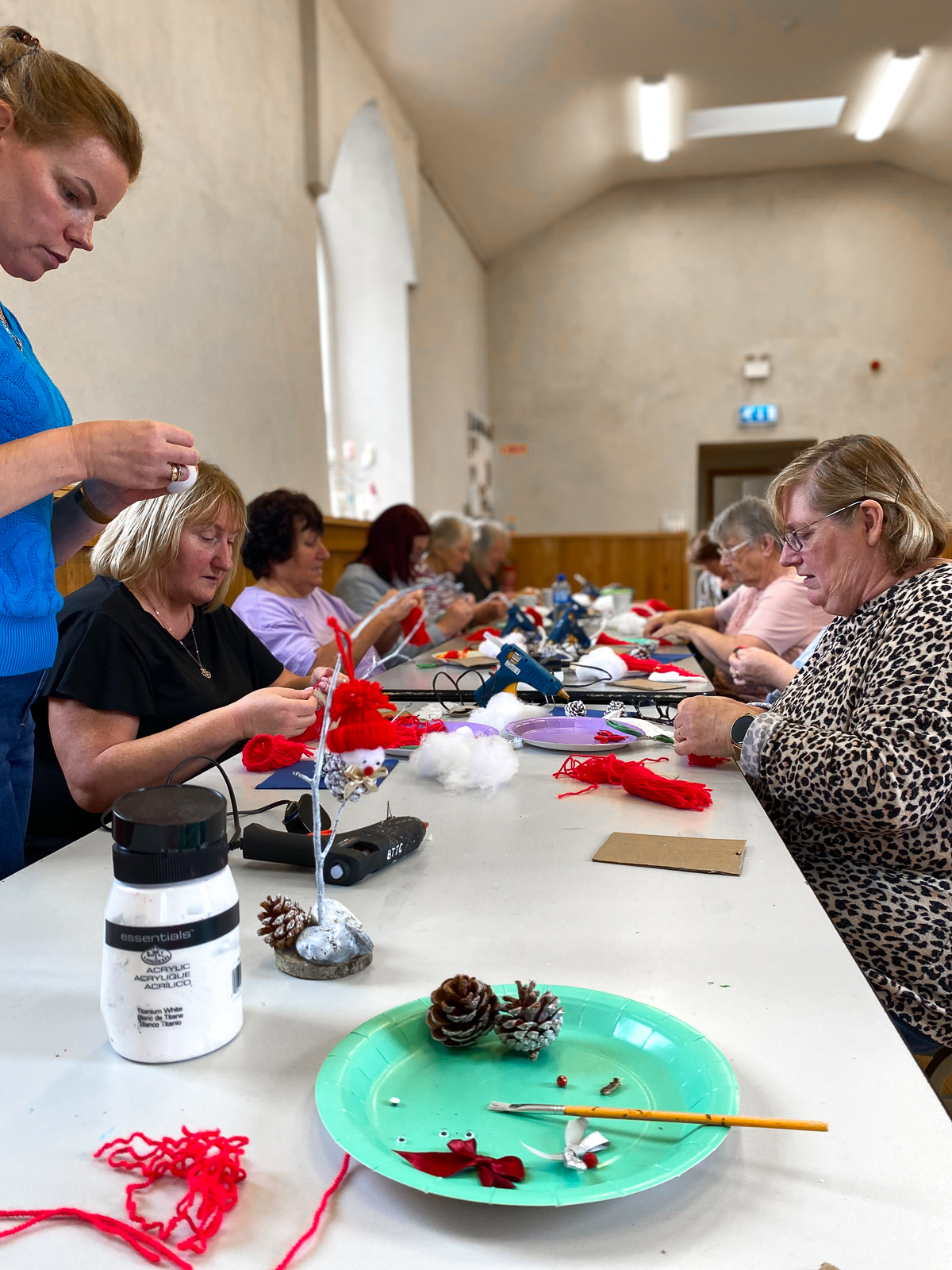 What happens in Ballycommon Training Centre?
'We are trusted within the community, that is our strength,' Deirdre shows me round the premises which is fully accessible and designed to meet the needs of all abilities. It is kitted out with the latest ICT training equipment and facilities. They have ECDL, QQI Accredited ICT Programmes that enhance employability including; 'Personal Developement', 'Personal Effectiveness', 'Communications', and 'Time Management'. There are specific programmes for Traveller Groups, Children eg. Robotics, Ukranian Social events and there are elderly services, including craft workshops, Meals on Wheels and after-hours phonecalls. It is also a registered SOLAS training provider and the latest amalgamation with LOETB in nearby Mount Lucas means Retrofit programs can take place in their specifically built warehouse.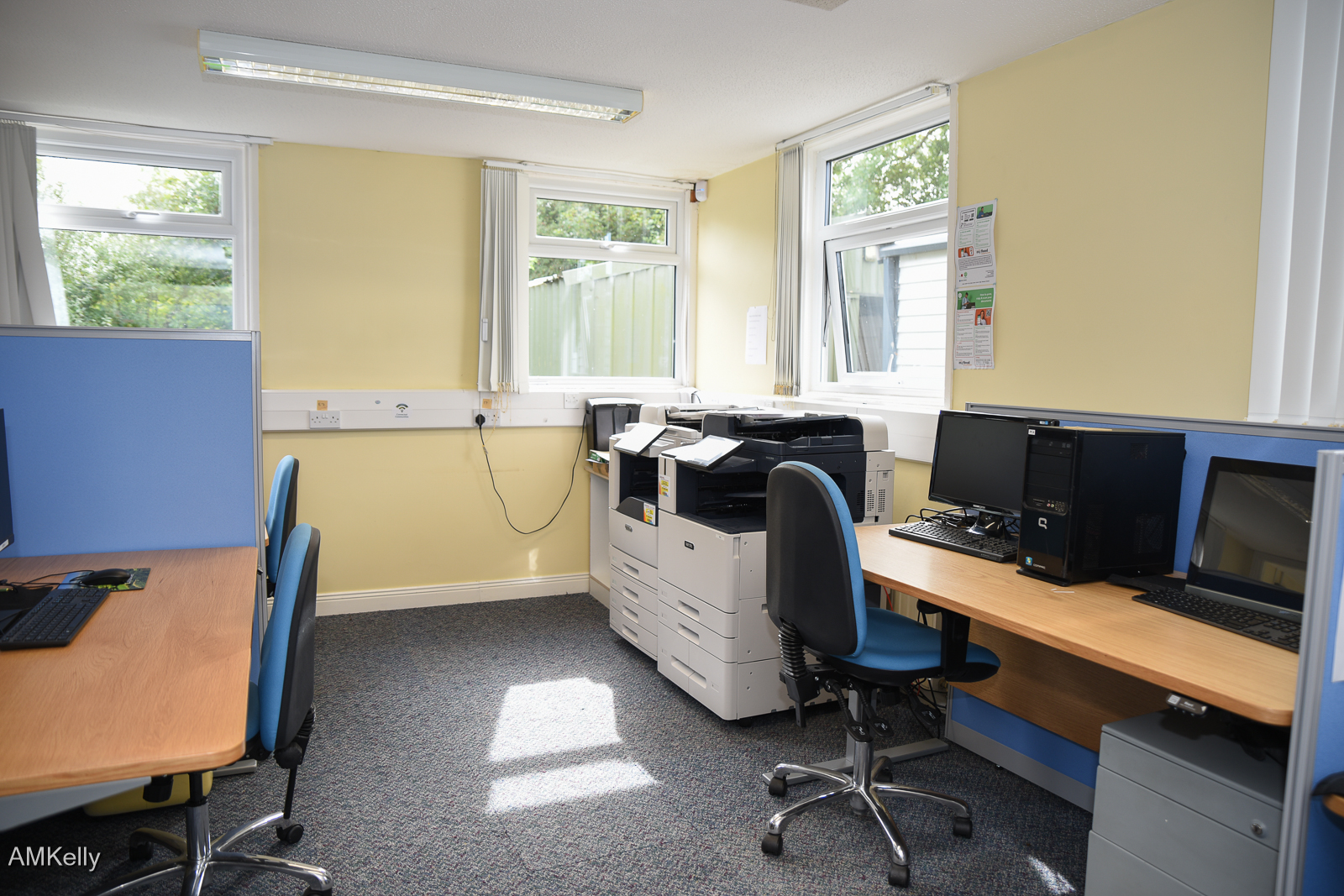 A vital link
The Ballycommon Training Centre has become a hub of activity over the last twenty four years due to the commitment from local community group, BOLD (Ballycommon Organisation for Local Developement LTD) who were instrumental in developing the concept into what has become a tremendously successful training centre that now employs twenty people. For many it is a vital link to not only training but it keeps the rural community connected. According to Deirdre, "people with no jobs don't feel intimidated here." It certainly conveys how a working hub can play a huge part in not only connecting a community but serve as an engine to rural areas, often overlooked. For more information check their Ballycommon Telework and Training Centre website.