"It's turned into a great big monster now at this stage." (Tom Cosby, Stradbally Hall)
As I drive towards Stradbally Hall to meet owner Thomas Cosby, I take note of the tranquil surroundings just before the 19th Electric Picnic begins. There is already a lot of activity on the ground, with barriers going up, stages being built, and yellow jacket personnel talking on their mobiles. Nearly 1,000 workers, including artists, are hard at work preparing the County Laois Estate for 70,000 visitors. They begin their work up to five weeks leading up to the event and work from 8am to 8pm, staying locally or on site.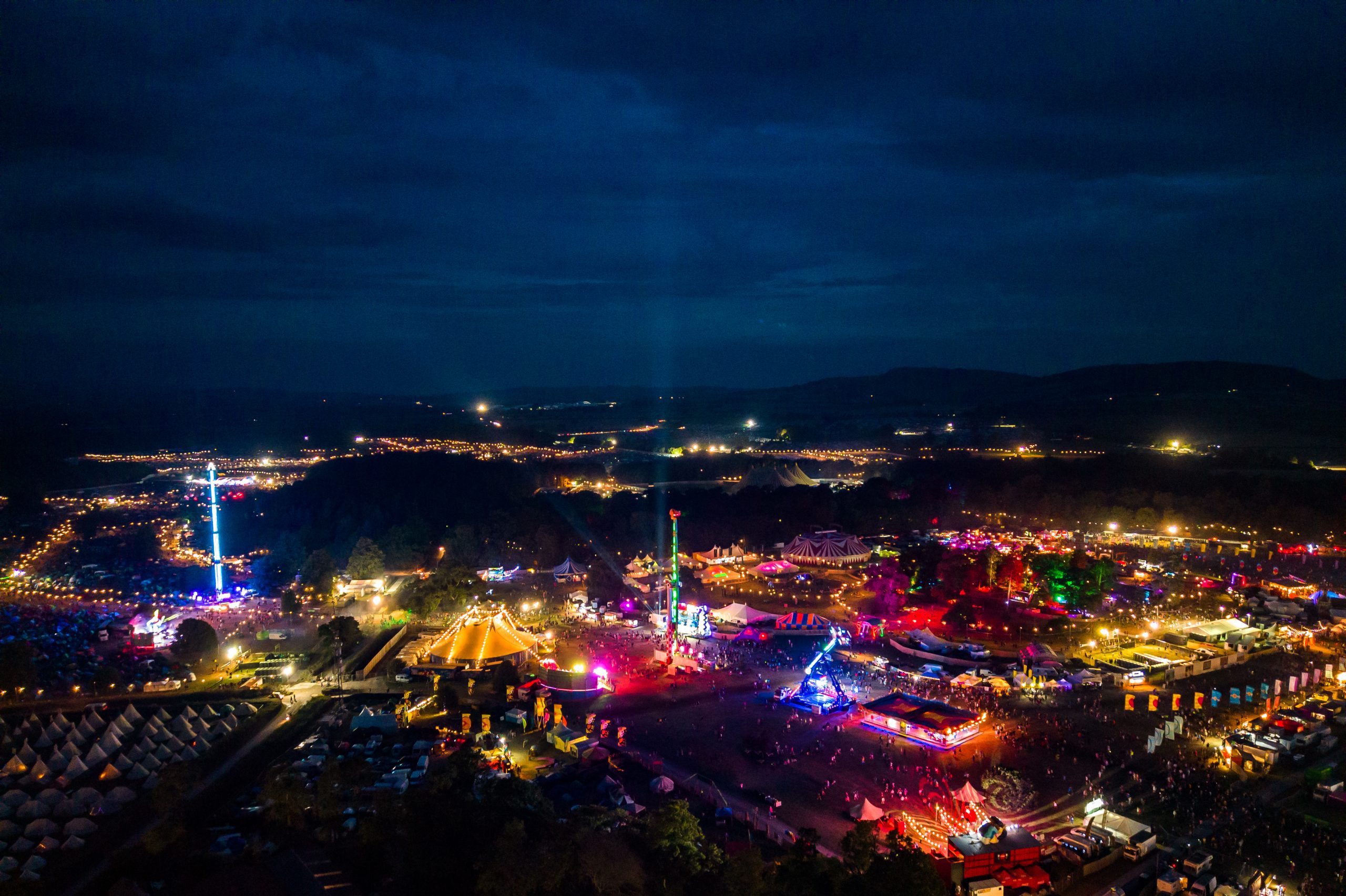 Stradbally town is now synonymous with the Electric Picnic.
Originally in 2004, it was a one-day event where Tom Cosby thought it would be a great way of fixing the roof of Stradbally Hall. "I never dreamed it would be still here. After five years I thought it would blow its course. It's turned into a great big monster now at this stage." With the capacity at 70,000 this year, he likens the 'behind the scenes' work to building a large town. "You really do need the organisers to have a great depth of knowledge and experience to know how to cater for the scale and size of it, because you really are building a town!" He goes on to tell me, "I'm just the idiot farmer that looks after the land". He farms 320 acres with 220 acres of forest. There are hundreds of ewes and lambs which all have to be moved for the 7/8 weeks.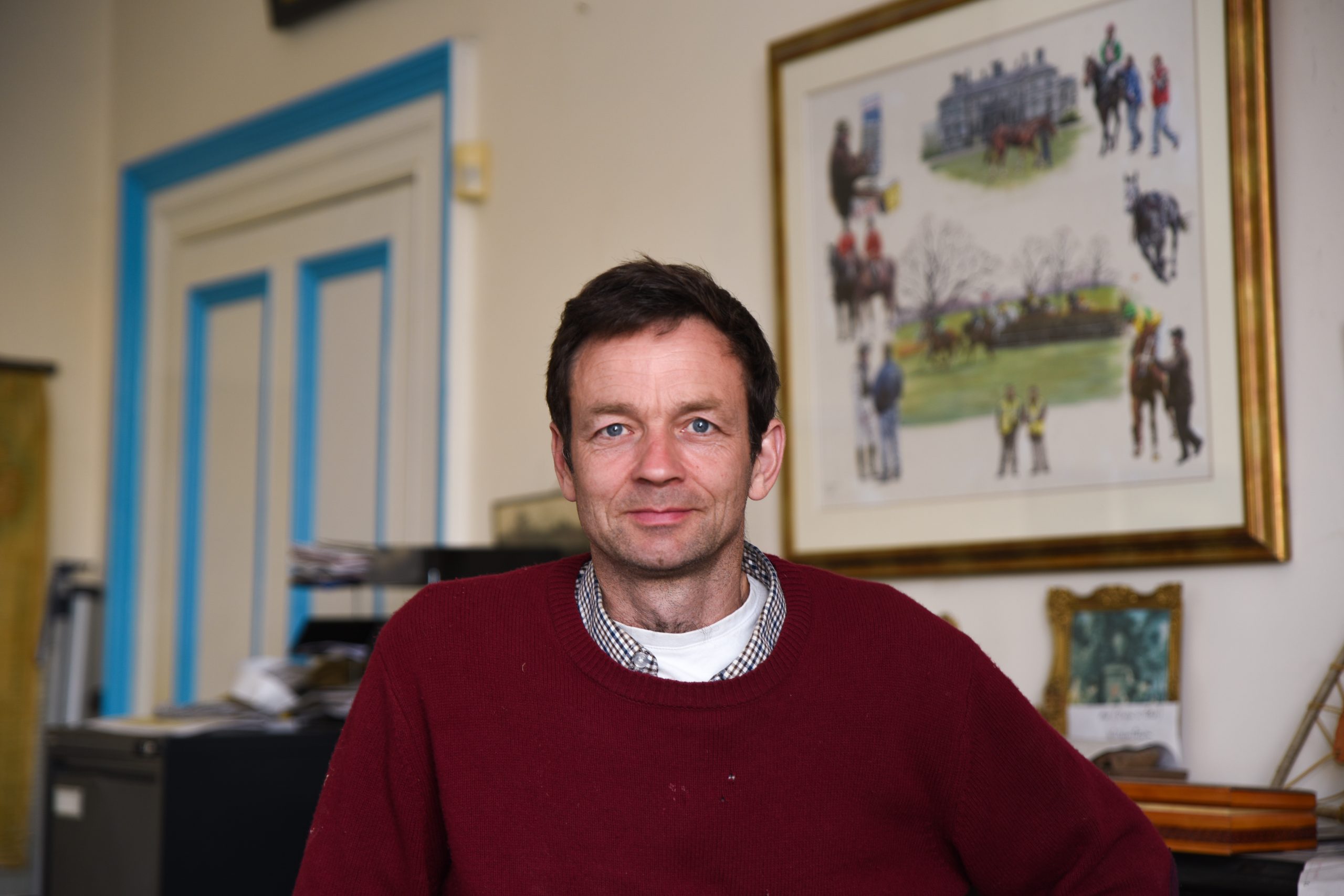 Benefits to Stradbally
According to Tom "When the circus rolls into town, the people of Stradbally get on board!" as there are obvious benefits financially. The Stradbally Electric Committee deal with residential concerns, traffic management, litter, and liaise with Festival Republic and Gardai, seeing it as a "great boost for the local economy, cafes and pubs". They manage two zones for residential tickets Pink and Black. For Pink zone residents who receive tickets, they donate €30 euro. This has accumulated €90,000 over the past few years and the moneys will eventually build a Community Centre, according to Vivienne Phelan (Chairperson of the Committee). In the past the festival has donated money to local schools. In 2016, Electric Picnic provided €65,000 to help them purchase land.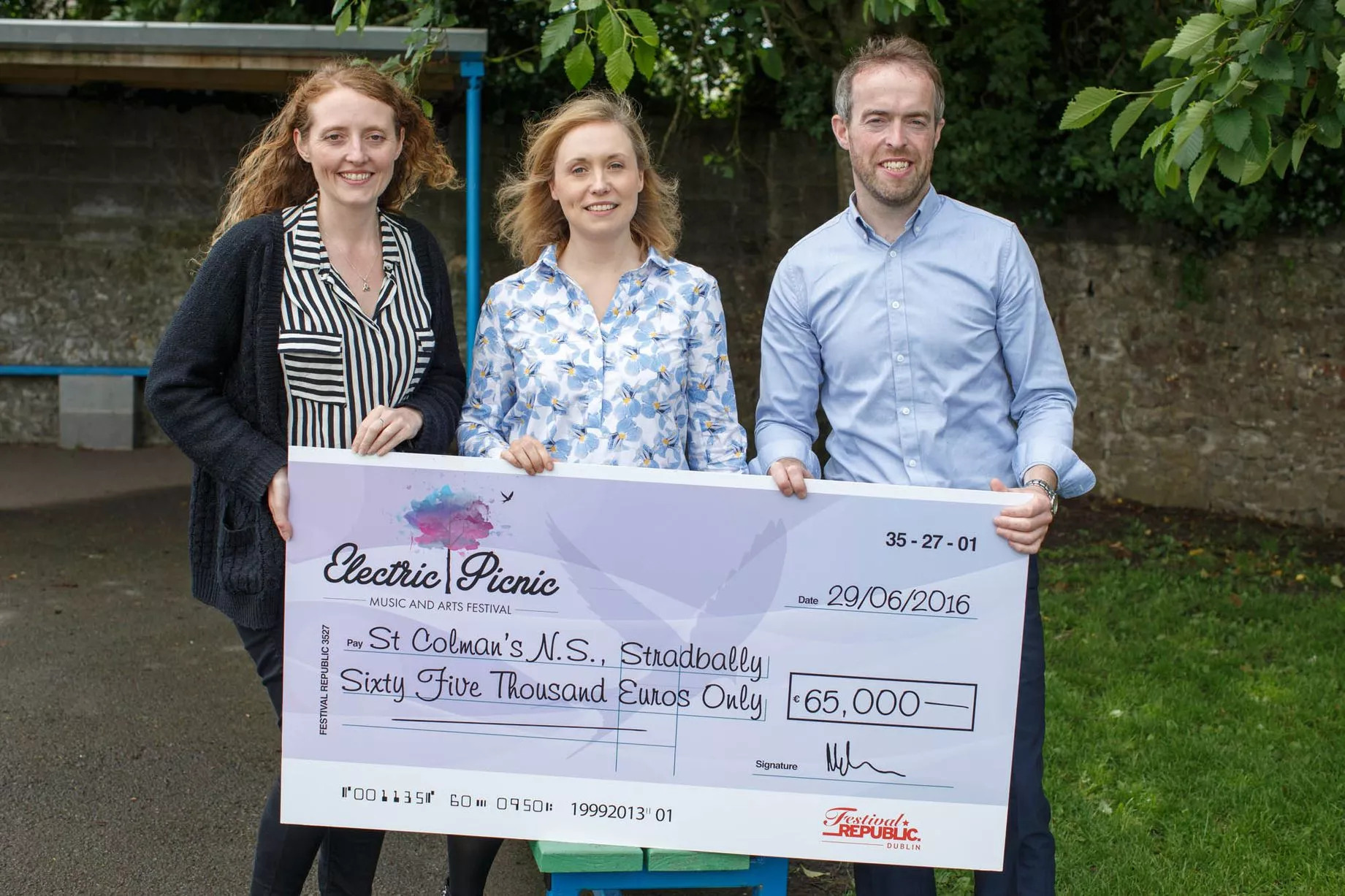 With the help of the €65,000 donation, the two-acre site in the centre of the village was transformed into a state of the art all-weather pitch with running track, car-parking and a children's play-area. The new Astro turf pitch in the school was completed in 2019.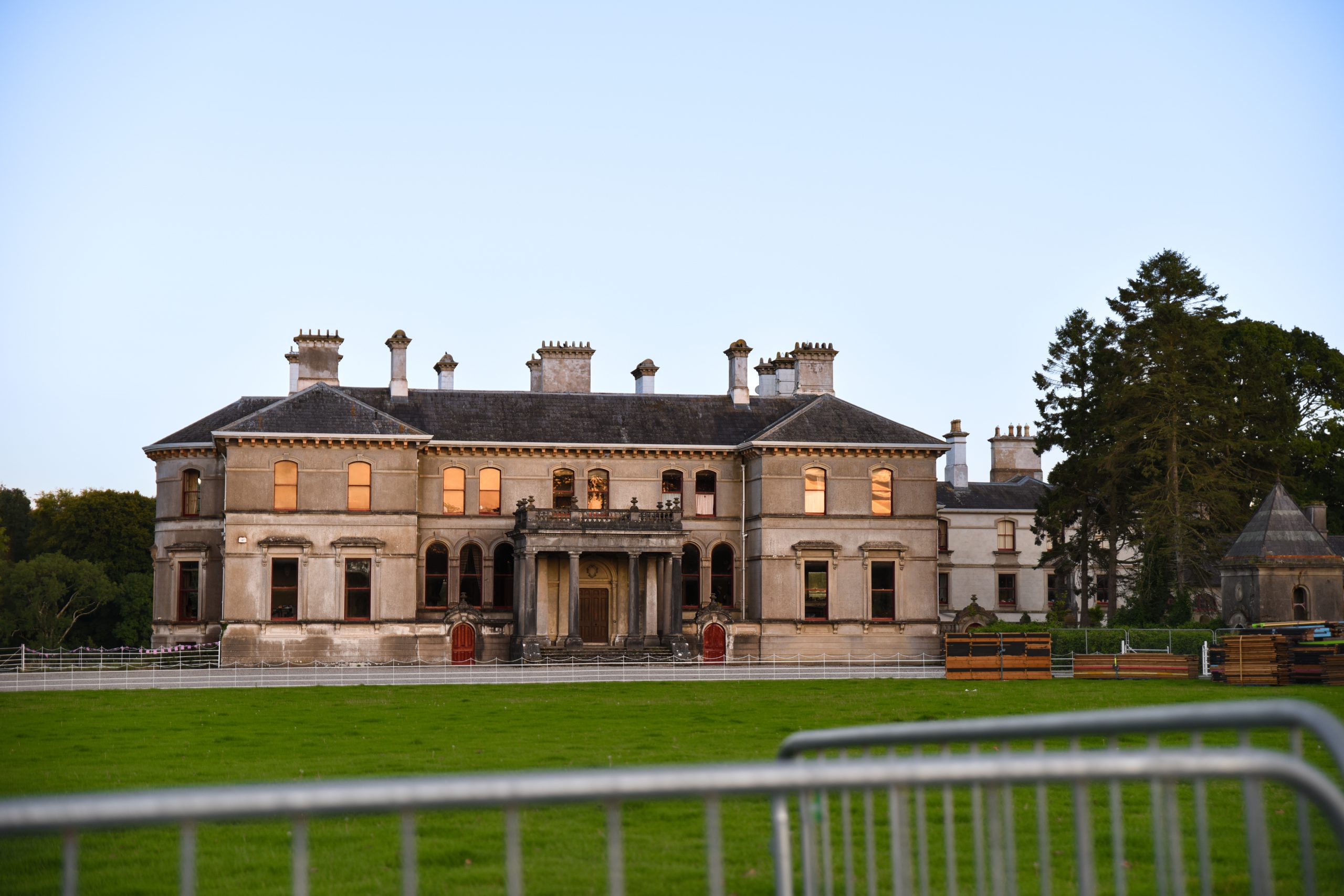 Electric Youth
Electric Youth is a unique programme, held in Youth Work Laois, and it has run in partnership with Electric Picnic for the last five years. It's an opportunity offers for young singers, musicians and spoken word artists to compete to perform on the Hazelwood stage at the Electric Picnic Festival. According to Clive Davis, Regional Director of Youth Work Ireland "It gives the youth a voice on a world stage. It's not only about the music, it's about how they interact with the crew and how they behave." With funding from LOETB Creative Youth Partnership and match funding from Electric Picnic, young artists travel from all over Ireland to take part. Up to five bands/artists will gets to play for the afternoon at the Hazelwood Stage.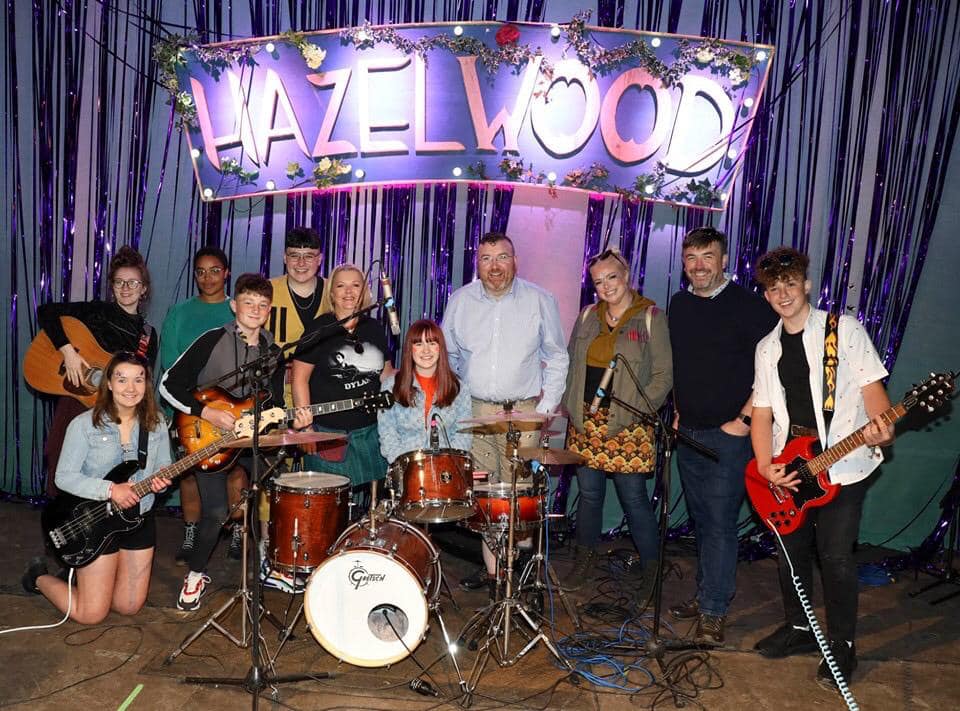 Finding treasure at the Electric Picnic
According to Hugo Jellett who curates Freetown, Trailer Park, and the Salty Dog, there are at least 700 artists building their sets on sight. The art areas are where the magic is to be found. He explains "if you're curious at the Electric Picnic, you'll find treasure." Hugo and his wife Roz live in Stradbally and they curate many of the more artistic stages of the Picnic. There are 26 areas of Trailer Park alone, which he describes as "a hamlet of caravans and mobile homes and horseboxes". For Hugo, it breeds "incredible creativity." Hugo and his wife Roz curate 'Salty Dog' with his brother-in-law, Chas Preston. He describes 'Salty Dog' as the "old lady of the picnic." It is a shipwreck which used to be on the fringes of the festival and now because of it's popularity, it's in the middle. It is "punky and naughty and late night and has the character of a person who doesn't know when to stop."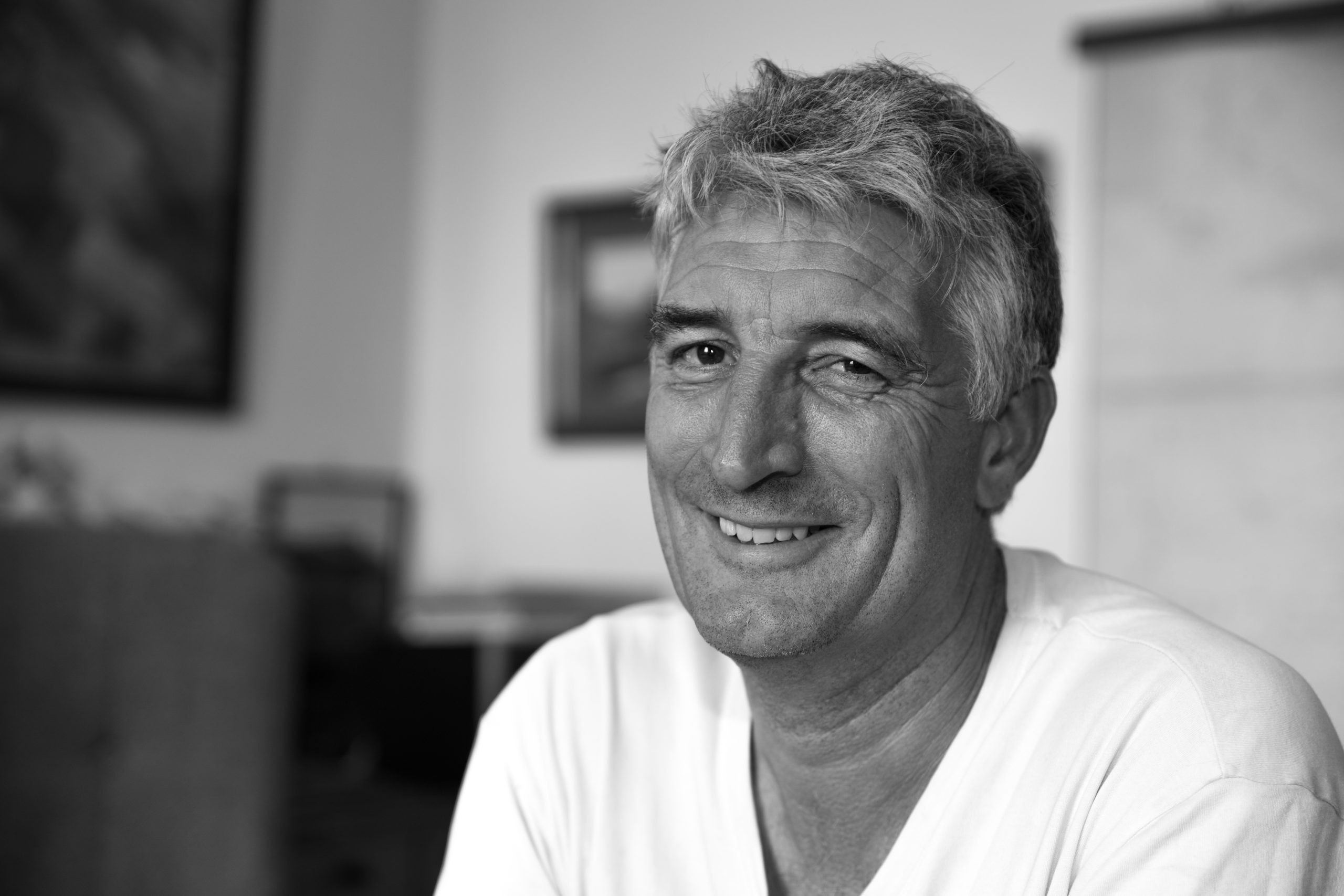 Festival Republic fund artists
When I ask him how the artists are funded he says "Festival Republic are really good at nurturing amateur creatives". Grants are donated from Festival Republic, he explains "their heart is in a really good place – its an arts event so you have to put on good events with real depth and from this country. These artists are giving up a month of their life to build something ludicrous in a field". He mentions a Laois artist Joel Greenbury from Vicarstown who is working on an area called 'Electorado' which incorporates a Ryanair customer service desk where the phone is constantly ringing.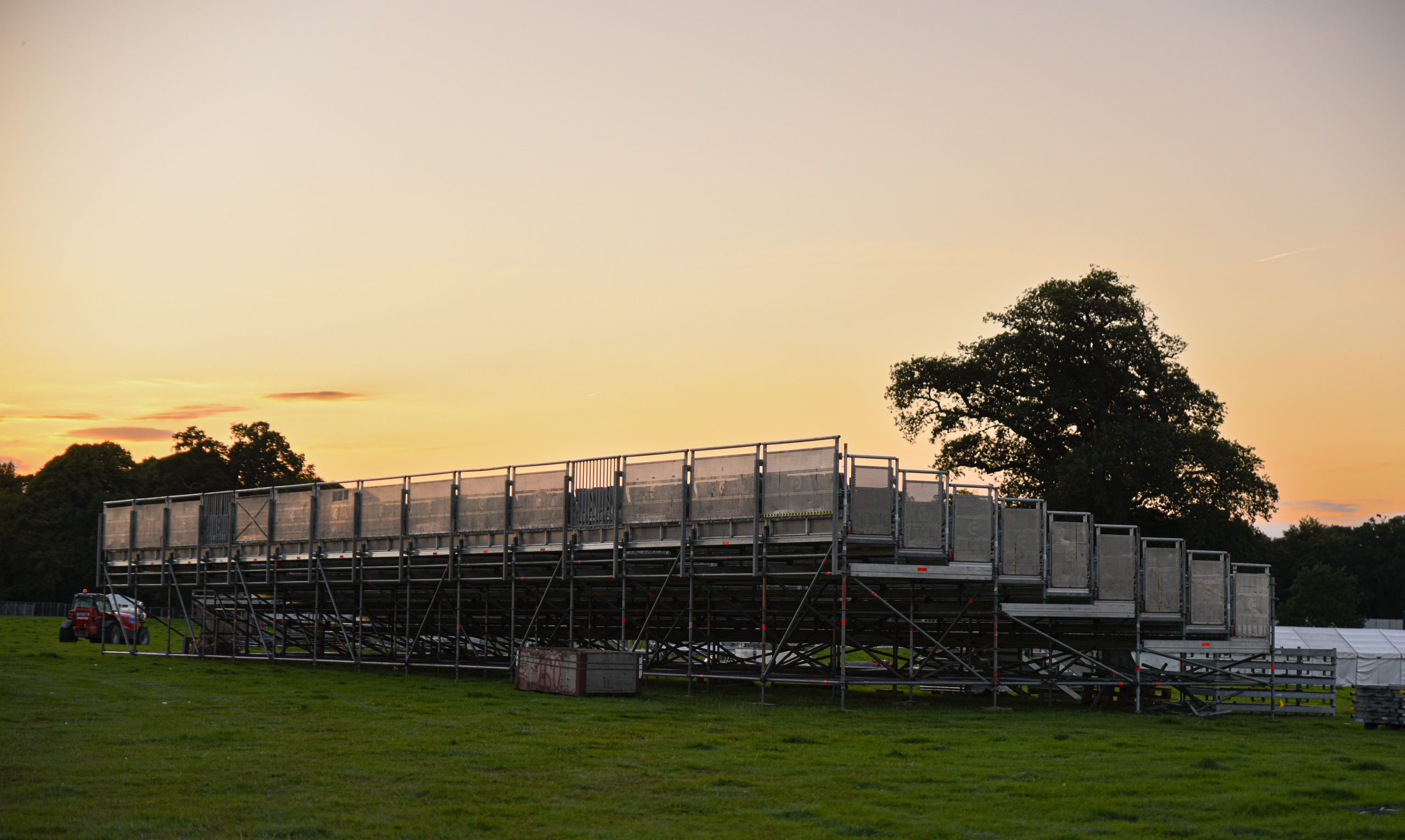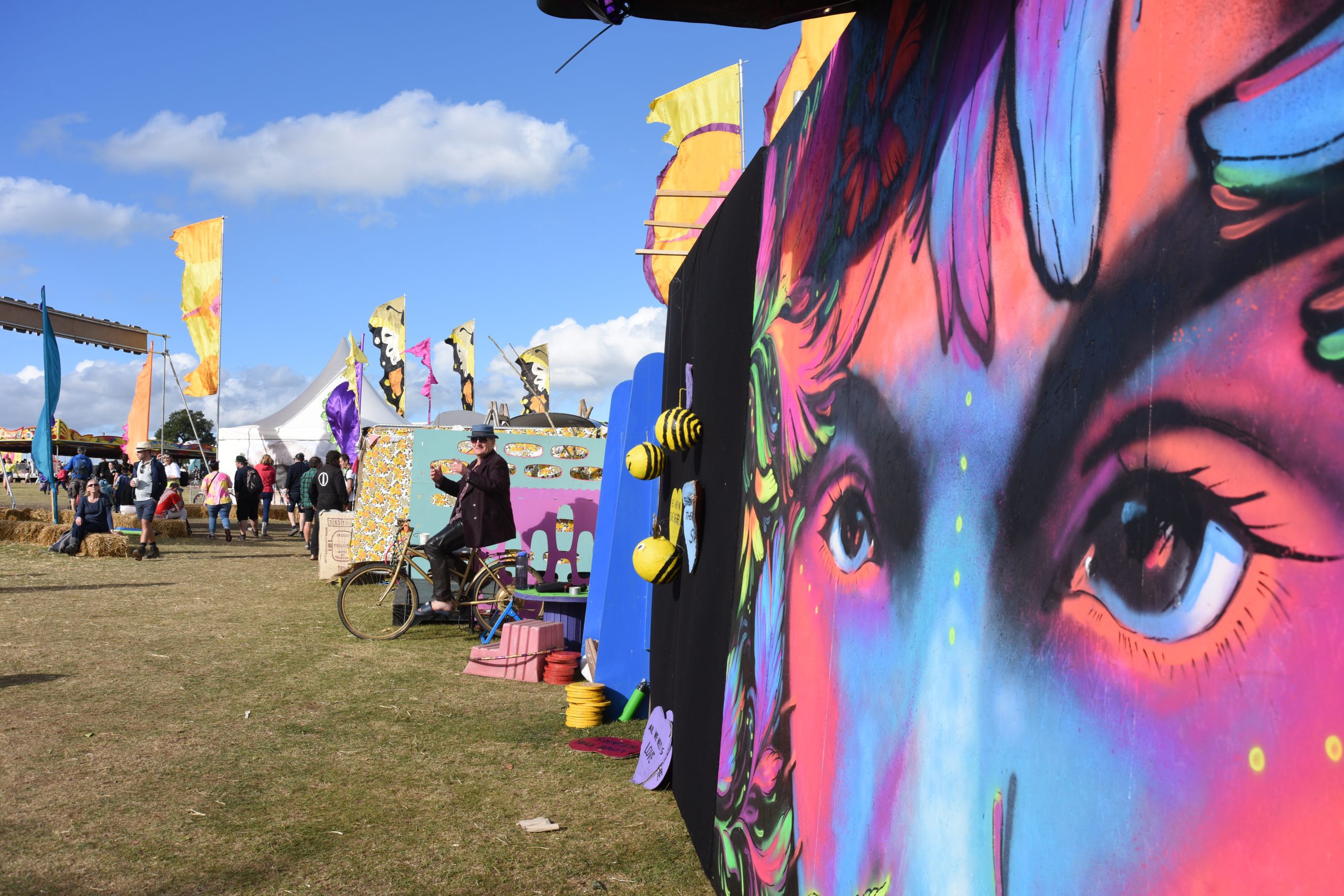 Electric Picnic, 2023
"The Electric Picnic has changed the face of festivals in Ireland forever" according to Hugo and "it really did that by itself starting with founder John Reynolds and the transition from John to Melyvn and a lot of events around the country have been inspired by and have spawned from the event." He believes there is a quiet pride in Stradbally, "I think the people of Stradbally enjoy it when the circus arrives in town, certainly the shops, cafes and pubs do. They also look after the landowners well, not just Tom Cosby, but the neighbouring farmers around here, there are obvious benefits financially".
In line with that Tom Cosby agrees "There's a social aspect to it as well, it gathers people". He believes the Picnic brings exciting and optimistic conversations – "it's very fortunate for us to have it on our doorstep." And with that, my time behind the scenes at Electric Picnic comes to an end, as Tom receives a phone call from one of the workers on site to tell him he can't get the alarm to work on one of the gates. Preparations for Ireland's biggest music festival never stop!