New Outdoor Classroom
There's a reason why the looped walk in Carrigmeal in County Laois is called Tir nÓg. Named after the land of eternal youth, landowner James Deegan has dedicated 70 acres of his land to his beloved children and grandchildren. Next month when the schools reopen, a beautiful outdoor wooded classroom will be available to take pupils out of the urban environment and into the woods. Eager to share his land with the general public, it appears that everything comes from either his imagination or from his love for his family with dedication stones to them sprinkled throughout.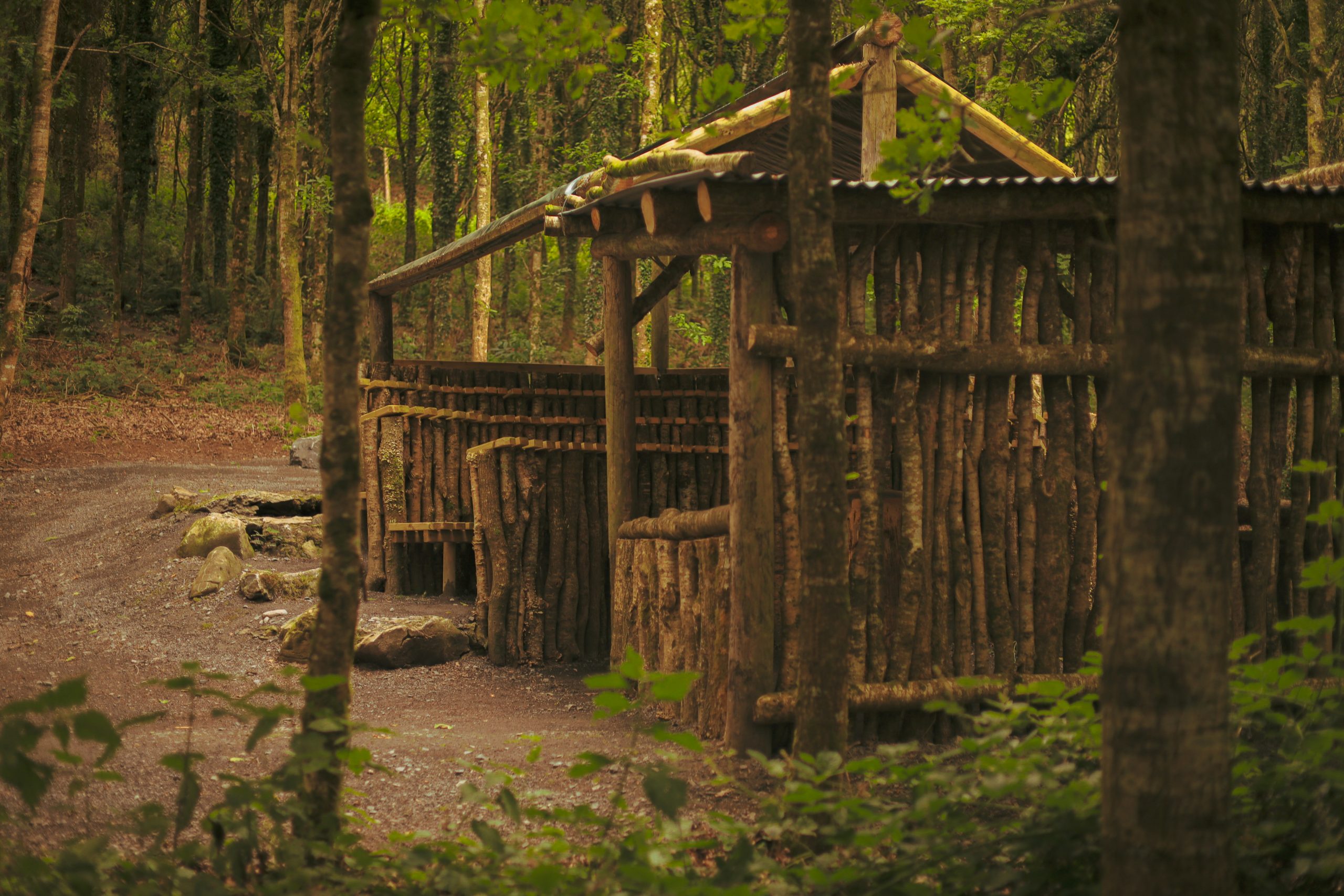 The focal point is the 'Viewing Tower'
After the death of his son 19-year-old son Jimmy in 1991, James began planting trees on his land just off the N80 between Portlaoise and Stradbally. The first stone dedication you will come across as you ascend the first hill, is erected to his late son who died from a genetic disorder. He has been developing the amenity ever since and such was his generosity , he constructed a large car park, a selection of 3 looped walks and four wooden picnic benches. It is a magical place with the focal point a 'Viewing Tower' that looks onto panoramic views of the Slieve Blooms and the historic Rock of Dunamase which is just across the way. According to James, "during Winter, you can even see Croghan Hill."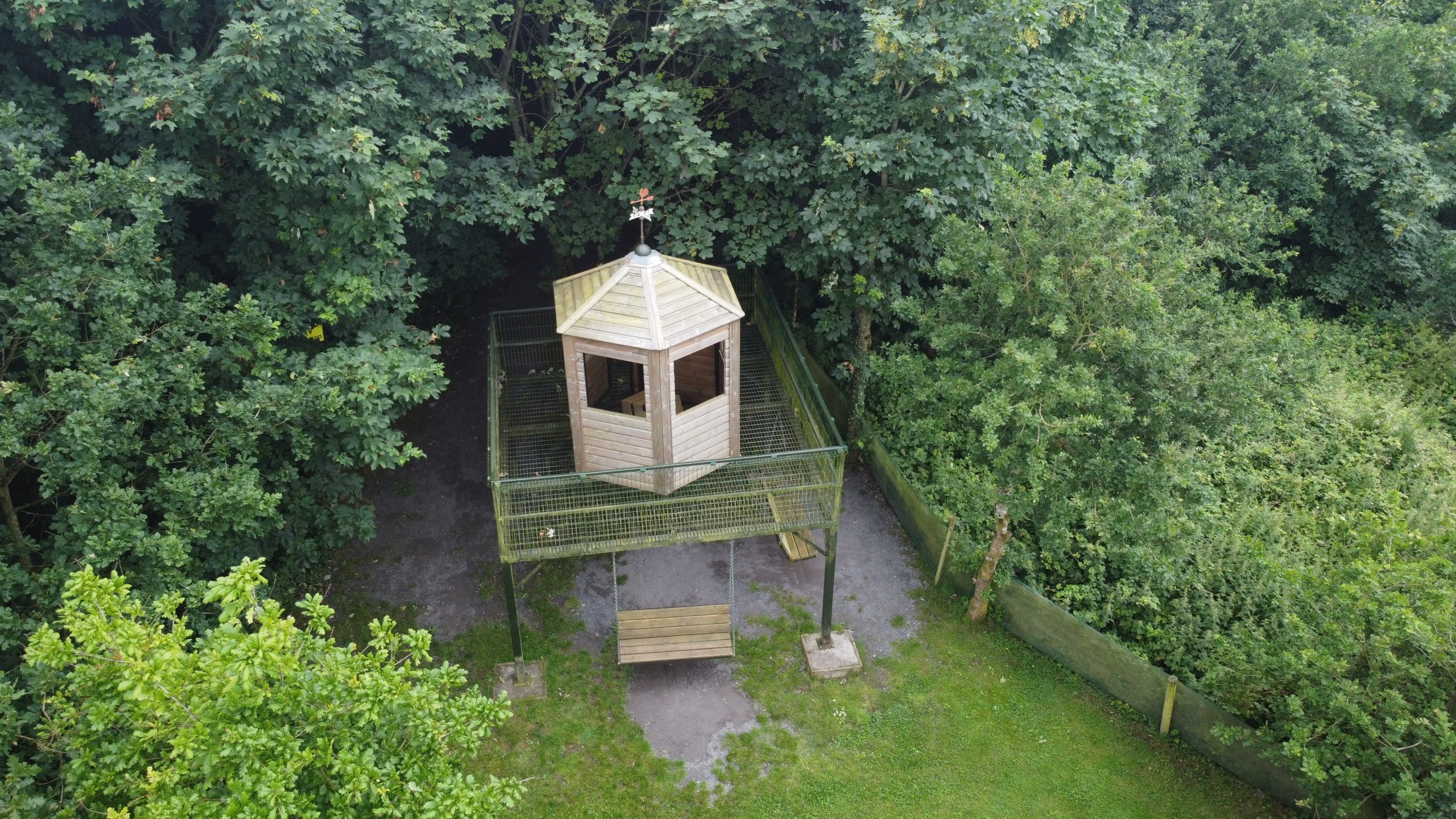 James Deegan's ethos of best practise
James Deegan, a former Cathaoirleach of Laois County Council, has an ethos of 'best practise'. His ambition is to make it a designated biodiversity site, and jokes that his wife Toni "thought I was mad at the time". The woodlands was planted with apple, cherry, pear and plum trees in 2014 to celebrate the lives of his grandchildren, now with 19 species of native trees, he tell me; "It has always been my dream to do this, plus it is something you can leave behind you." He tells a funny story about how 'Milos corner' got it's name. Milo his grandchild arrived into the world late for a particular stone engraving and when the stonemason came back to update the stone, he got the font wrong. To make up for it James named the area around the outdoor classroom after him to make up for the mistake!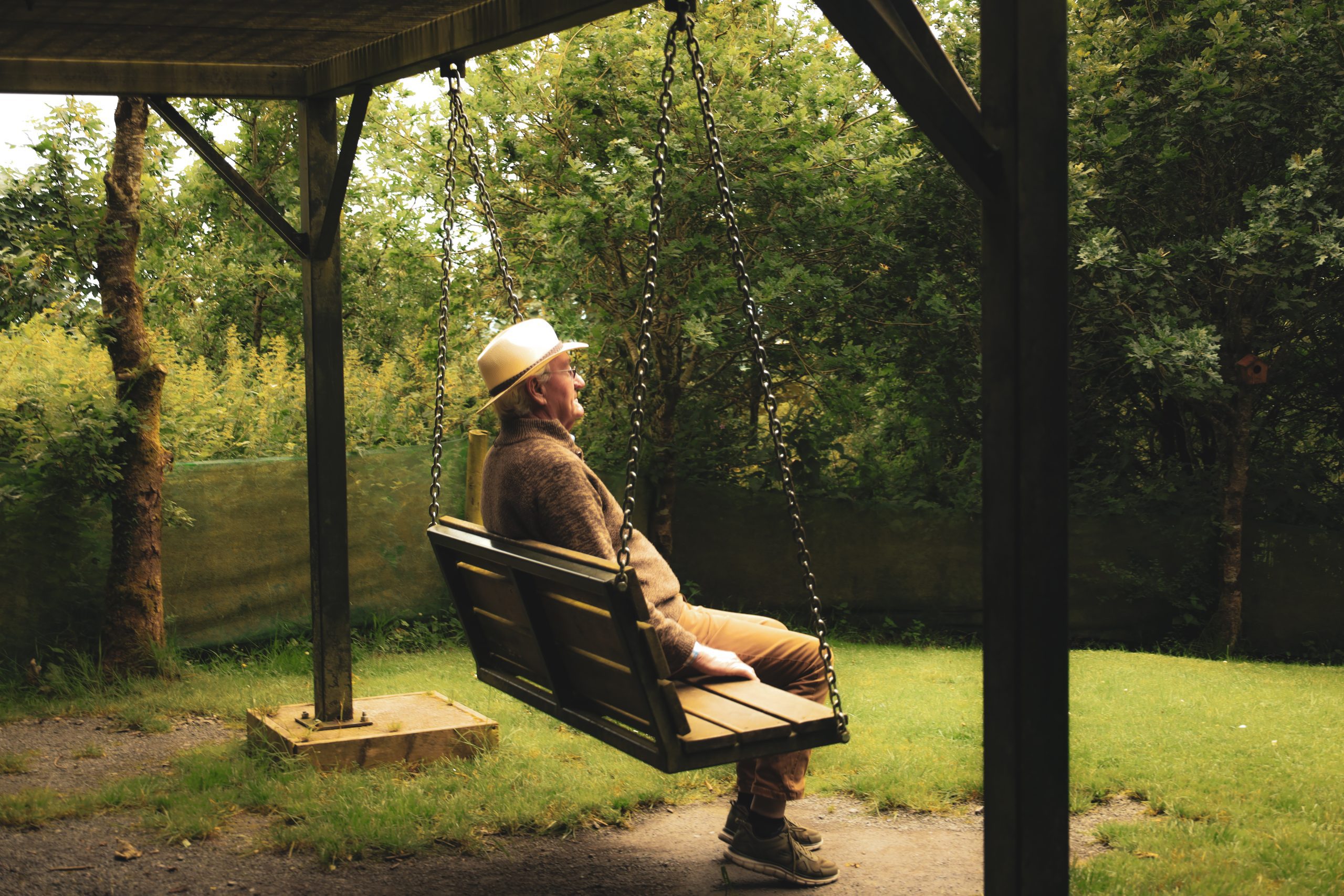 Carrigmeal gets Outdoor Recreation Infrastructure Scheme funding
With government funding, he was able to refine the walkways through the woods and open it up to the public. It now includes a map board in the extended carpark, signage and information points on the walk and registration with Sports Ireland Outdoors. Apart from the daily walkers, the woodlands are used regularly by Scouts Ireland, school Groups, Leinster Orienteering Club, Southern Command of the Irish Army, Music Generation, recently RTÉ's Operation Transformation, the National Learning Network and they hosted an afternoon of music and refreshments to over one hundred people from Ukraine. The space will undoubtedly serve as a dynamic resource for students, families, and the wider community, nurturing creativity, well-being, and social connection.
3 Looped Walks of Carrigmeal
There are three walking routes, ranging from 'easy' to 'strenuous'. In addition, there is access to the adjacent Coillte-owned Dysart Woods.
Sheep walk – 1km – Red marking – hilly route
Milos Circuit – 1.9kms connects with Coillte walks which is 8kms – Moderate loop
Tir na Óg – 1.7km – Green arrow on white background – Easy loop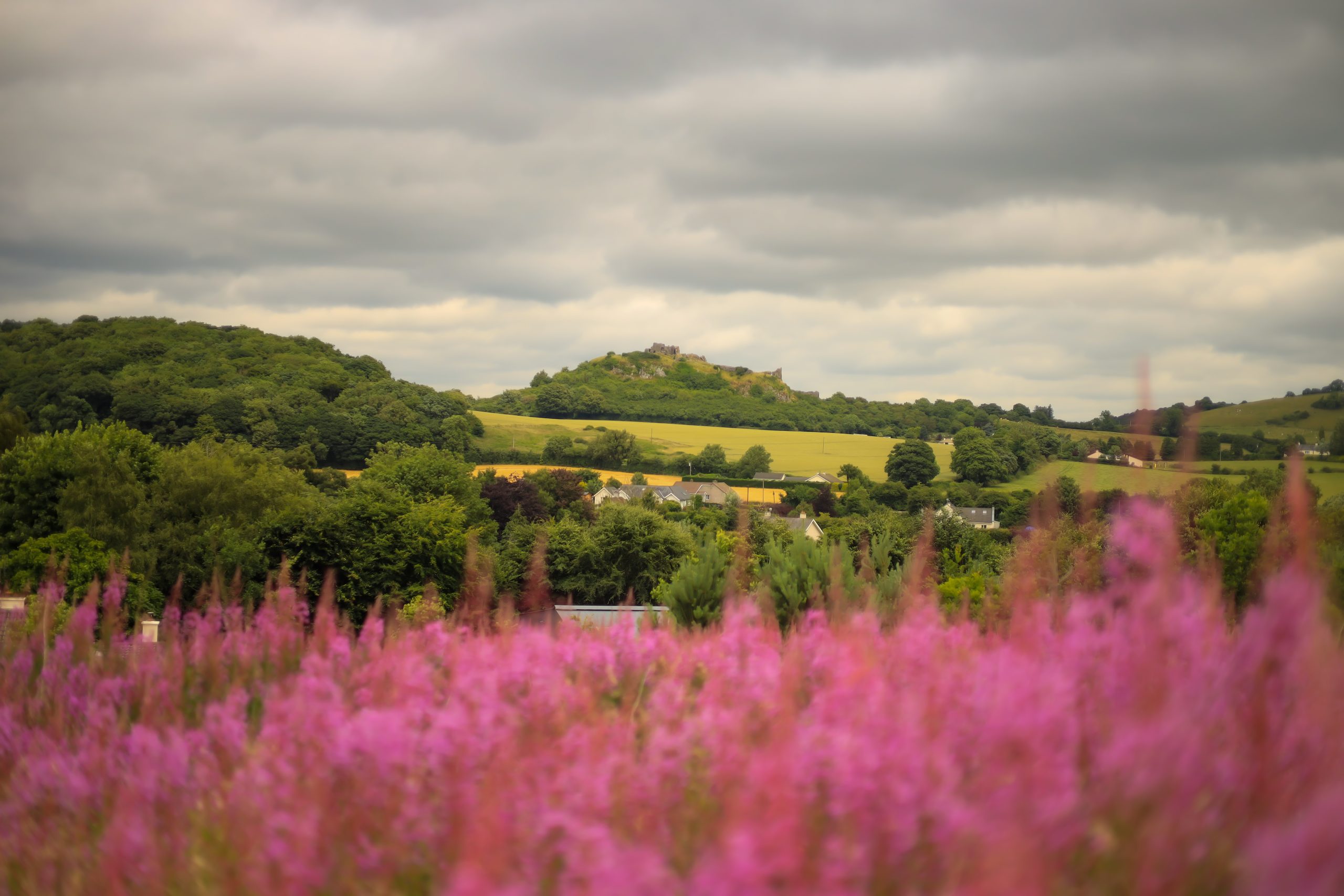 Dunamase College will use outdoor classroom
Carrigmeal outdoor space has been thoughtfully designed to encourage creativity, physical activity, and provide a welcoming environment for all ages. As Dunamase college will begin to utilise the outdoor classroom, it will become a hub for learning, relaxation, and inspiration. Local residents and visitors alike can look forward to enjoying the benefits of this outdoor space, which promises to enhance the quality of life in the Dysart area. Its open-air amenities, walking routes, beautiful greenery, Viewing Tower, picnic areas and inviting atmosphere are certain to be cherished by all who visit.
Location Point – N80. Between Stradbally & Laois
Plus Point – 2QFG+V7 Dunamaise, County Laois
Have a look here at Instagram reel of Carrigmeal