Longford, the second least populated county in the State, has recorded the biggest percentage increase of 14.1 per cent between 2016 and 2022 according to new figures. The Central Statistics Office (CSO) has today (30 May 2023) released Census 2022 Summary Results, which details the population changes in the six years since April 2016. The results provide information on a variety of topics including population by age and sex, marital status, citizenship, Irish language, health, carers, foreign languages, religion, and employment.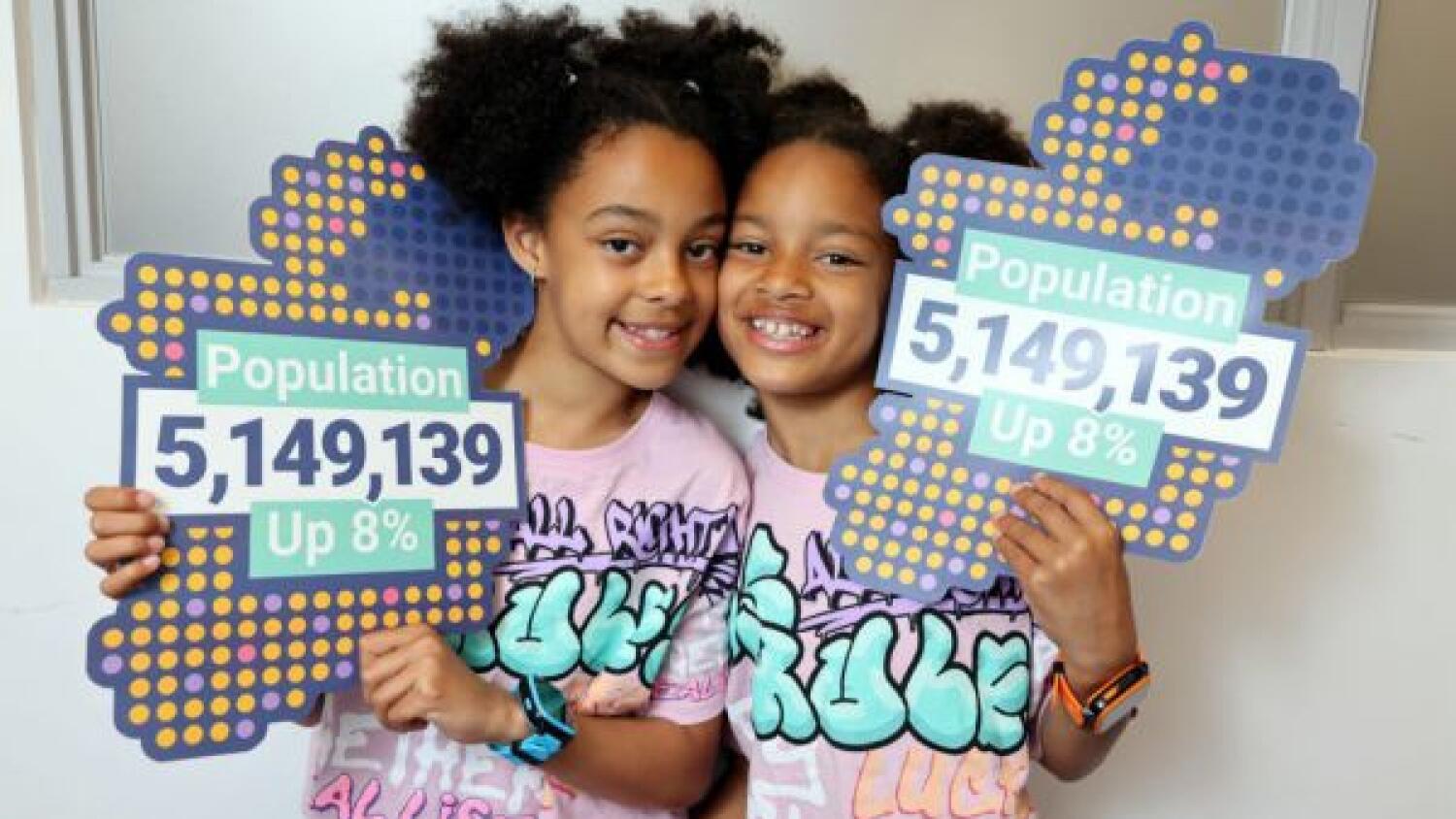 Population changes
Census 2022 marked the first time in 171 years that the population of Ireland surpassed 5 million people. After a constant decline since 1851, Ireland's population recorded its lowest level in 1961 when it stood at 2,818,341. It then began to increase again and, in 2022, was 83% higher than 61 years previously.
On Census Night, Sunday, 03 April 2022, the population of Ireland was 5,149,139.
The figure increased by 387,274 people since April 2016.
This represents total growth of 8.1% over the six years since Census 2016, or an annual average increase of 1.3%.
In the previous intercensal period, 2011 to 2016, the total growth was 3.8%, or an annual average increase of 0.7%.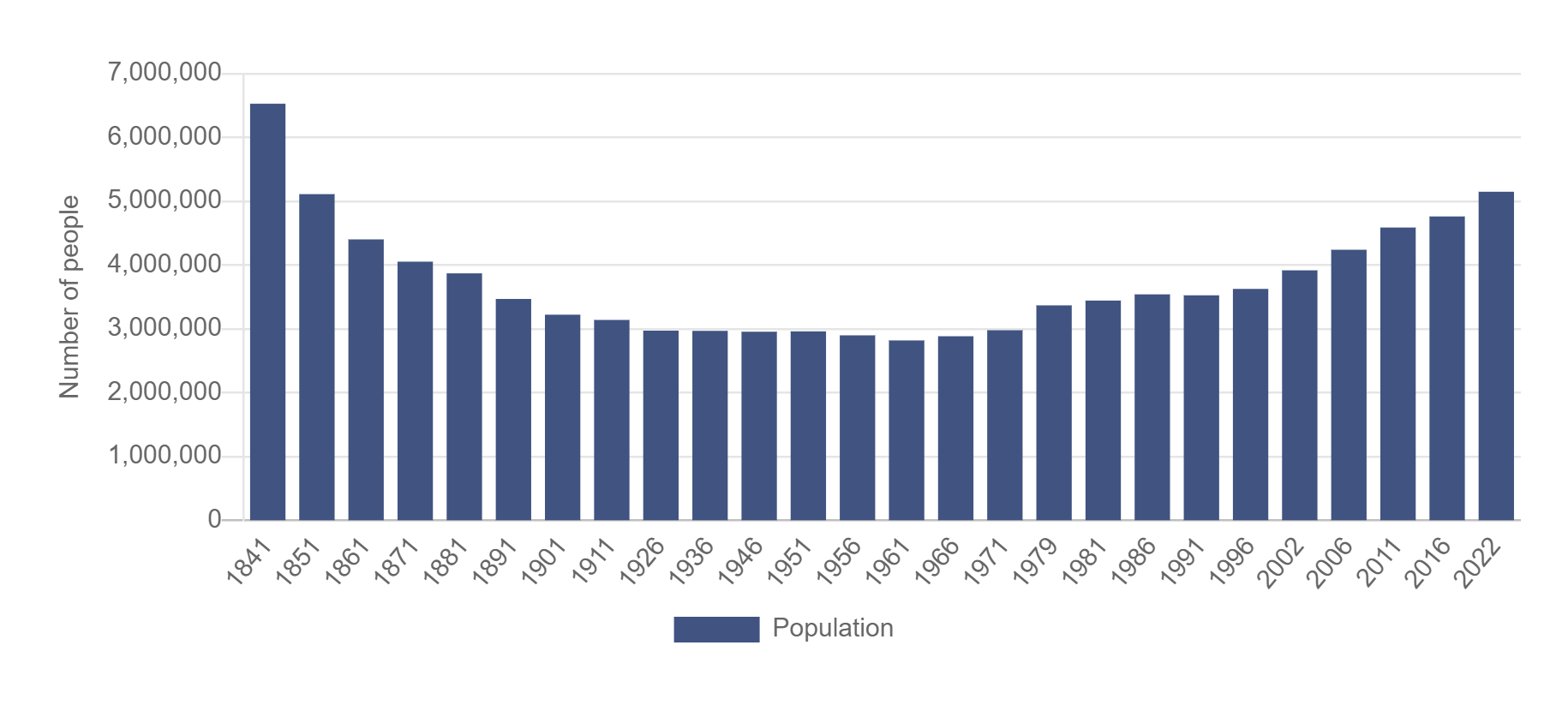 Midlands Region Figures
New figures from the Census show there were just over 317,848 people in the Midlands region last year which included Laois, Offaly, Westmeath and Longford. Westmeath is responsible for the most people in the region, at over 96,221, a jump of 8%. When compared to 2016, Longford has seen the country's largest increase in population with over 46 ,600 people living in the county, a jump of 14 per cent of 2016's figure of 40,800. The population in Laois has also increased by 8%, to 91,877. 83,150 people live in Offaly, with a jump of 7%.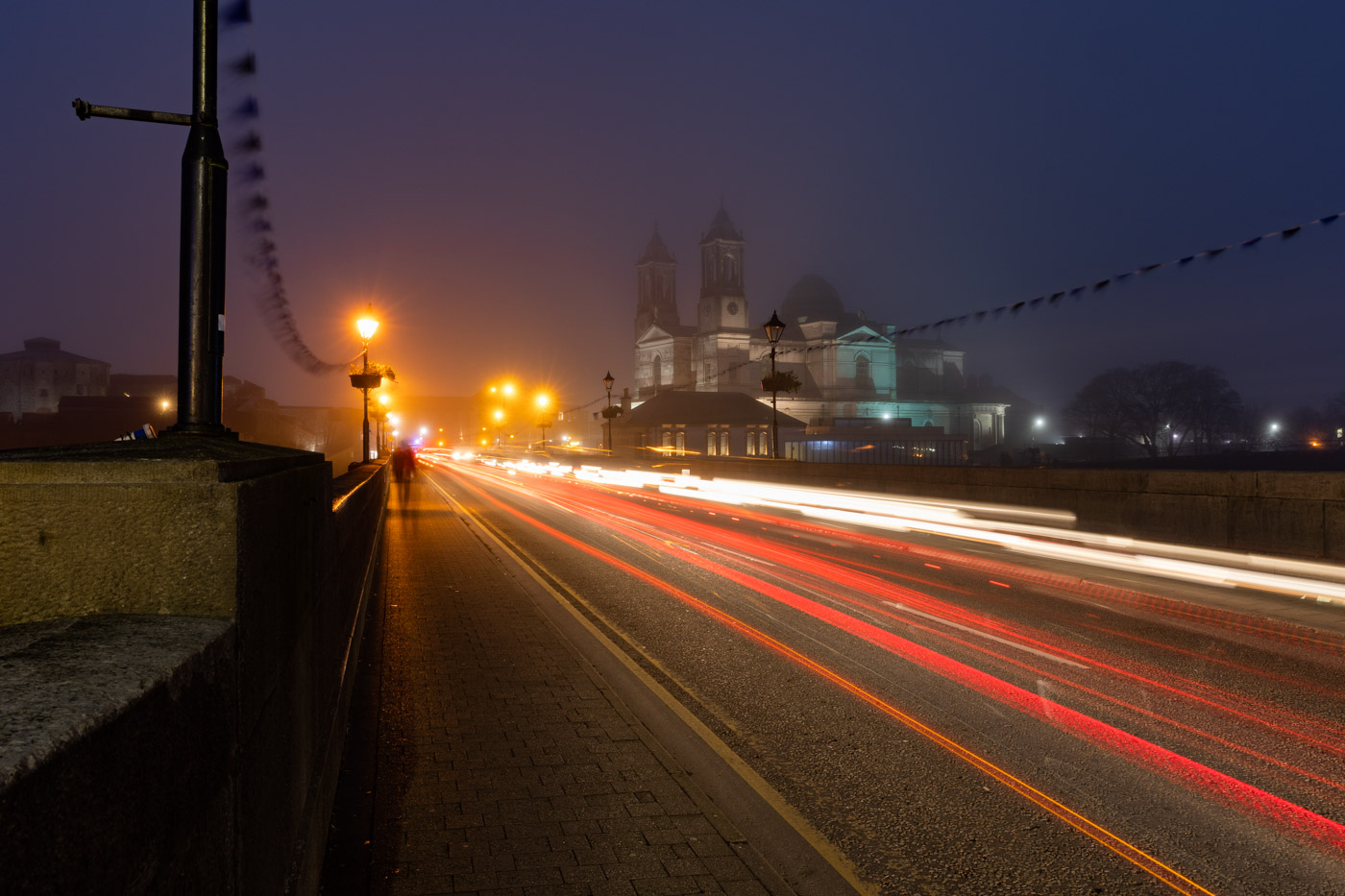 Laois has the youngest population in the midlands
In the Midlands region. Laois has the youngest population, with the average age at 37. The average person in Offaly is older than the national average, at 39. If you're looking for a partner, the biggest population of singletons in the region is in Westmeath, followed by Laois.
In relation to carers, the proportion of the population providing regular unpaid care varied from county to county. Offaly is the highest is the highest in the region with 6.4% of the population identified as unpaid carers, the highest in the region.
In Ireland as a whole, the 8% rate of population growth over the six years saw the number of people in the country increase from 4,761,865 to 5,149,139. This is the first time Ireland's population has exceeded five million since the Famine era. For more detailed Census 2022 results visit CSO