Businesspeople from all over Longford participated in "Connecting our Business Community" – a networking event which perfectly demonstrated the strength of enterprise in the region, with a huge turnout of businesses from major multinationals, to successful exporters, to local SME's.

Hosted by the Longford Local Enterprise Office as part of Longford County Council; the event took place in the Longford Arms Hotel.

The primary objective of the event was to encourage business collaborations between larger employers and smaller enterprises within the county, to strengthen local supply chains.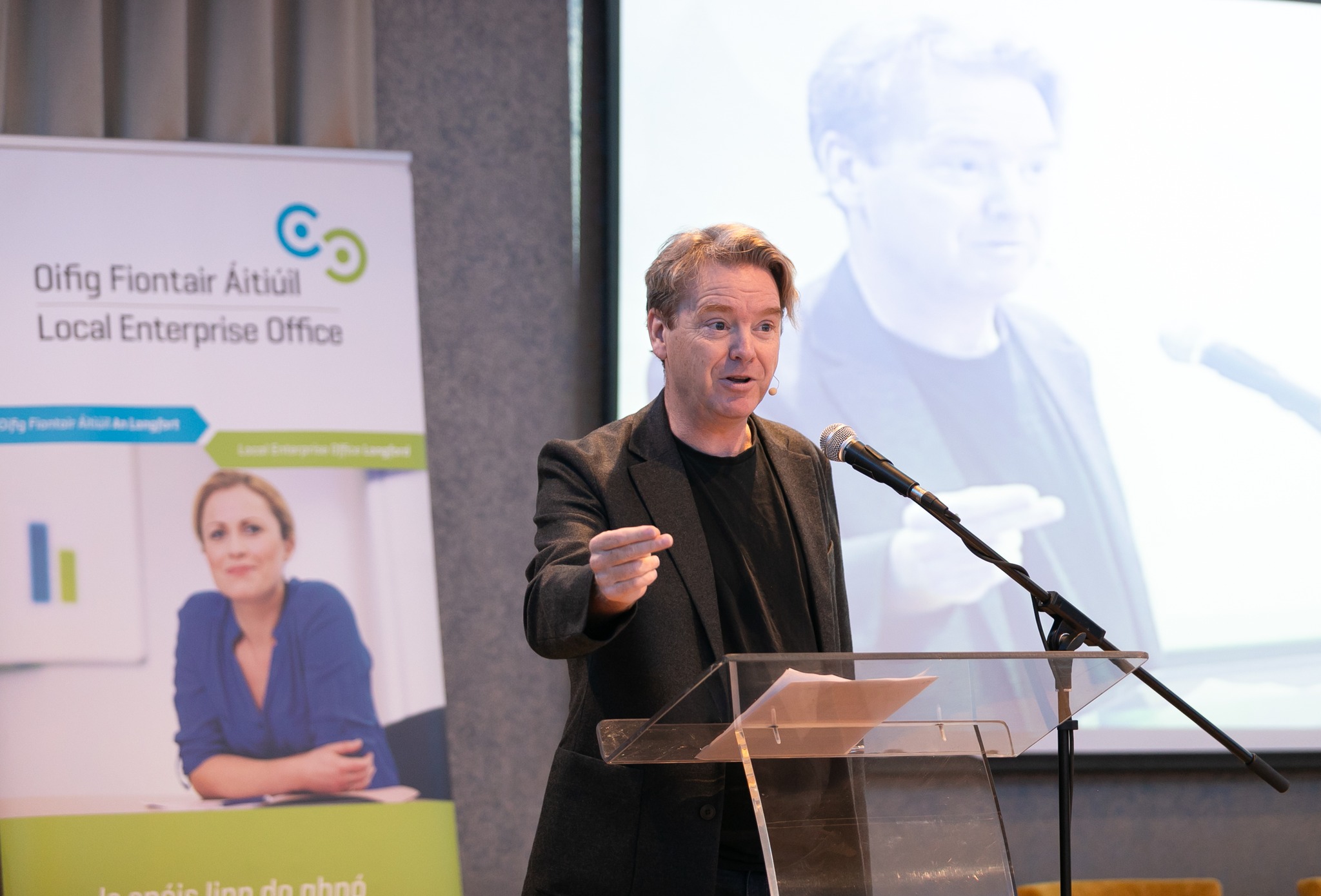 The event was opened by Cathaoirleach of Longford County Council, Cllr Colm Murray, with RTE's Prime Time presenter, and Longford native, Fran McNulty facilitating and guiding proceedings throughout.

Keynote speaker was renowned economist and author, David McWilliams who provided a captivating and entertaining economic overview, while emphasising the crucial role of human behaviour in the natural cycle of the economy.

The event also featured a panel discussion with four influential business leaders, namely Pat McDonagh, Supermacs; Sarah Adams, Abbott Diagnostics; Barbara Heslin, Longford County Council; and John Kiernan, Kiernan Steel. All four panellists shed light on their individual business experiences, imparting invaluable insights on ongoing collaborations, as well as providing guidance on the key focus of the day: forging new partnerships with local businesses.
Networking Sessions with Company Exhibitions

Central to the event's success was the exhibition and showcasing of twelve of the county's largest employer companies which included Abbott, Avery Dennison, C&D Foods, Center Parcs, Framespace, Glennon Brothers Timber Ltd, Kiernan Milling, Kiernan Steel, Longford County Council, Mulleadys, Panelto and Technimark. These companies demonstrated their commitment to facilitating connections and growth by making their key managerial and decision-making staff available for pre-booked appointments with small businesses. The result was a dynamic atmosphere filled with energy as businesses from diverse sectors and sizes freely networked.

Cathaoirleach of Longford County Council Cllr Colm Murray remarked on the dynamic and diverse range of businesspeople attending, "These and all local businesses have come through a very turbulent few years, and it's very positive to see them ready to move forward with new opportunities."

Paddy Mahon, Chief Executive of Longford County Council commented, "The seminar was an important opportunity for businesses in Longford to network but also an important showcase for the county, displaying the full range and breadth of quality employers that we have locally."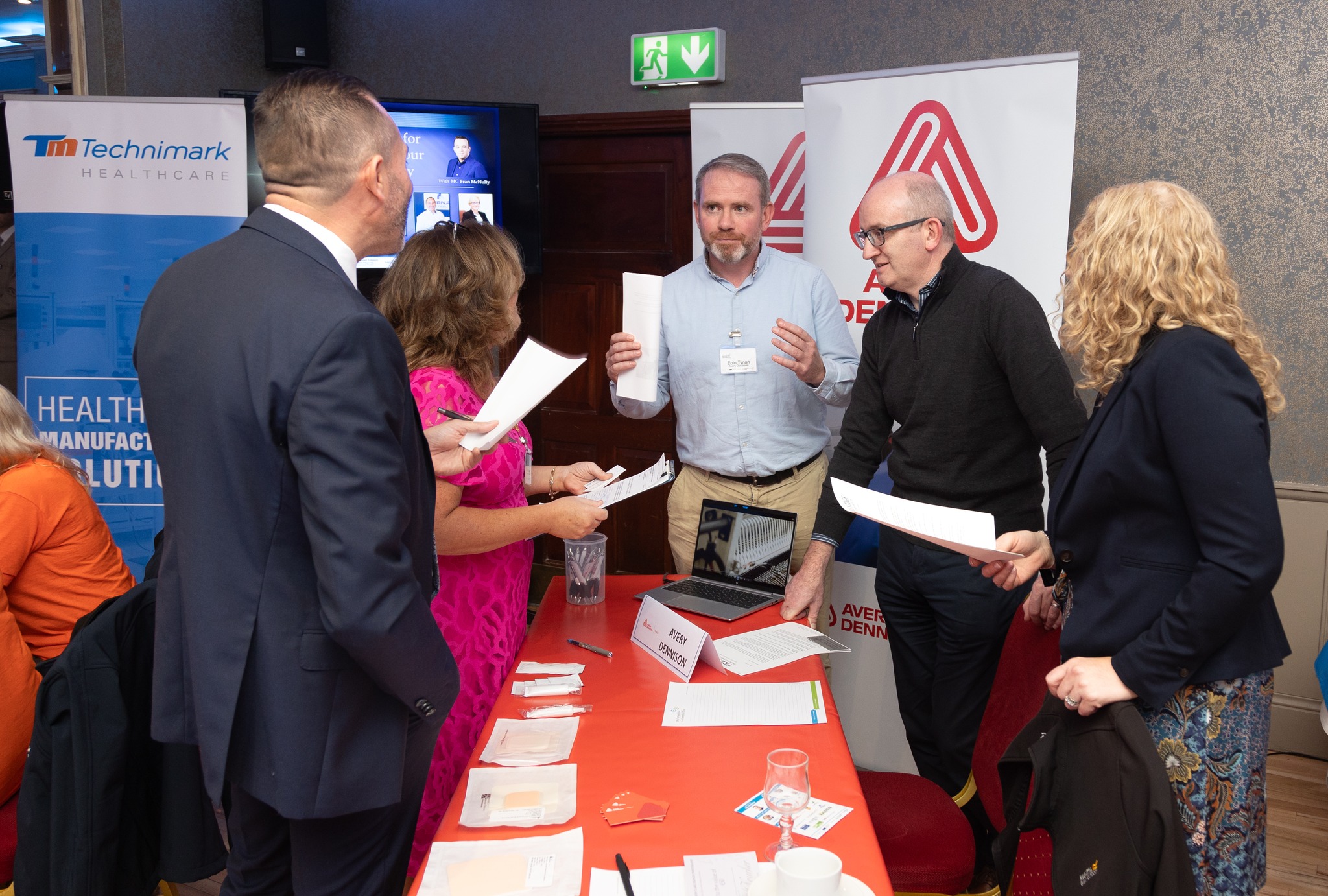 Developing innovation and collaboration for local businesses

Michael Nevin, Head of Enterprise with Longford County Council added, "The nature of the event, helping our larger employers identify and possibly source support services and products from within the County, also helps firms to better work towards their environmental sustainability goals. Longford has some very innovative small firms that are keen to explore local sub-supply opportunities and any way that we can facilitate connections or relationships will hopefully be a help to them".

The event was undeniably a very successful venture, emphasising the importance of collaboration and growth within the local business community and it will hopefully serve as a catalyst for future business cooperative efforts within the county.