There will be an array of lifestyle and workshops held at Coolamber over the coming months. See details about the different workshops available below.
Coolamber Garden, Westmeath is a hidden gem. Built in the 1800s, the house and garden has been restored to it's former glory by Ann Marie Durkin and her husband. Originally from just down the road in Granard, County Longford, it is the couple's second farmhouse to restore from scratch. In April, an array of fantastic wholesome courses will begin, from creating a perennial herbaceous garden to dahlia workshops to more specialised bee keeping workshops.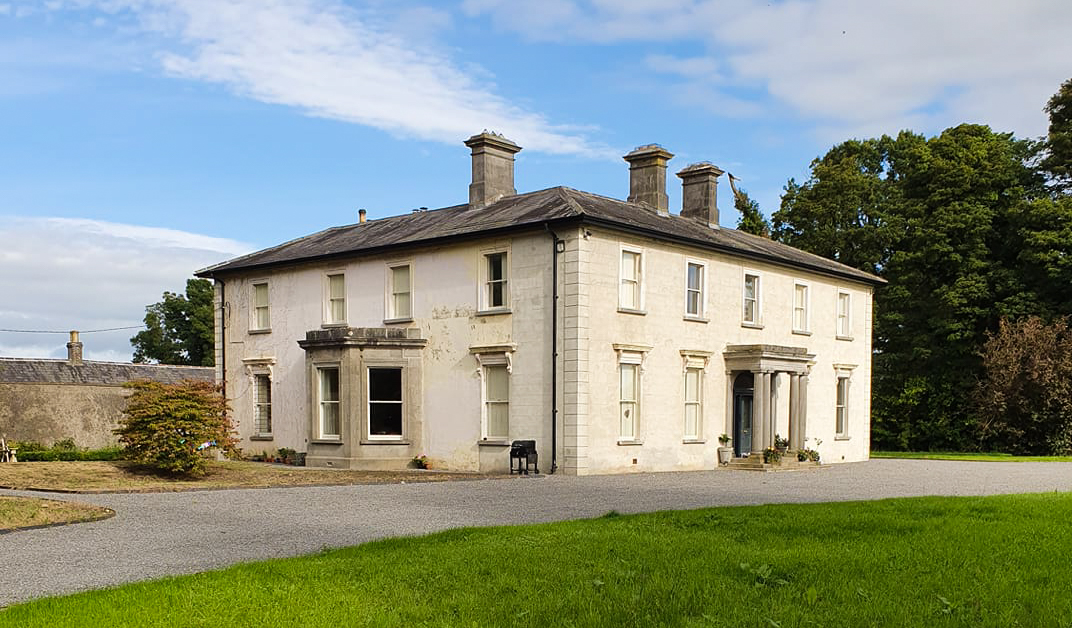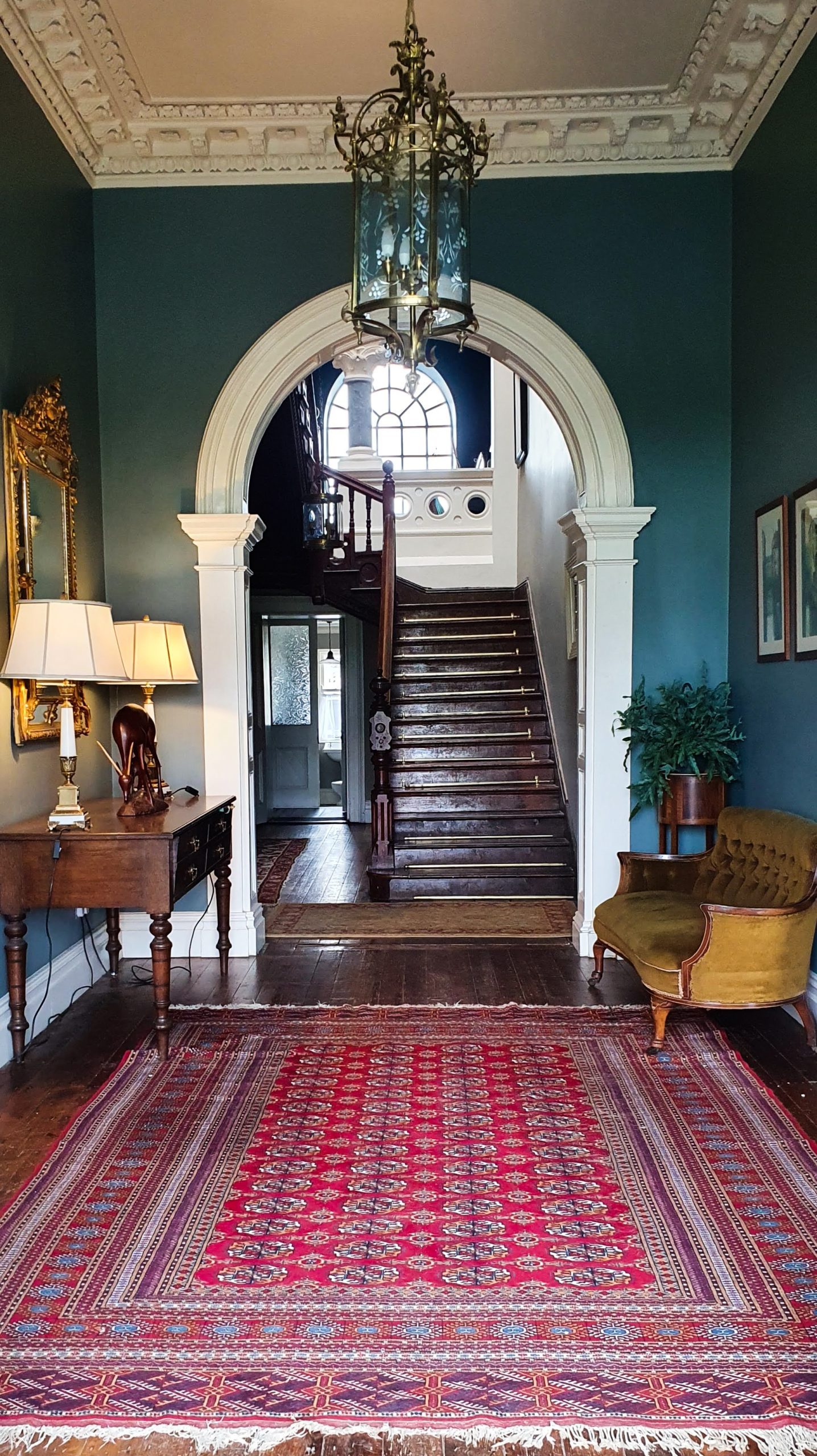 Renovating Coolamber
For Ann Marie, this is one of those projects that made her come to conclusion she had to leave her full-time job in Product Development. Being a mother, running a busy farm, while renovating the house and gardens, made it an easy decision. With 150 sheep and three Scottish highland cows, the farm is constantly busy, and Ann Marie has an ever busier Spring and Summer ahead with a variety of lifestyle and garden workshops. The sheds have been renovated and Ann Marie cooks for all her clients when they partake in the workshops. She believes the workshops make for a "wholesome day", where groups can join or you can come solo. There are foundation courses or more specialist ones. See below.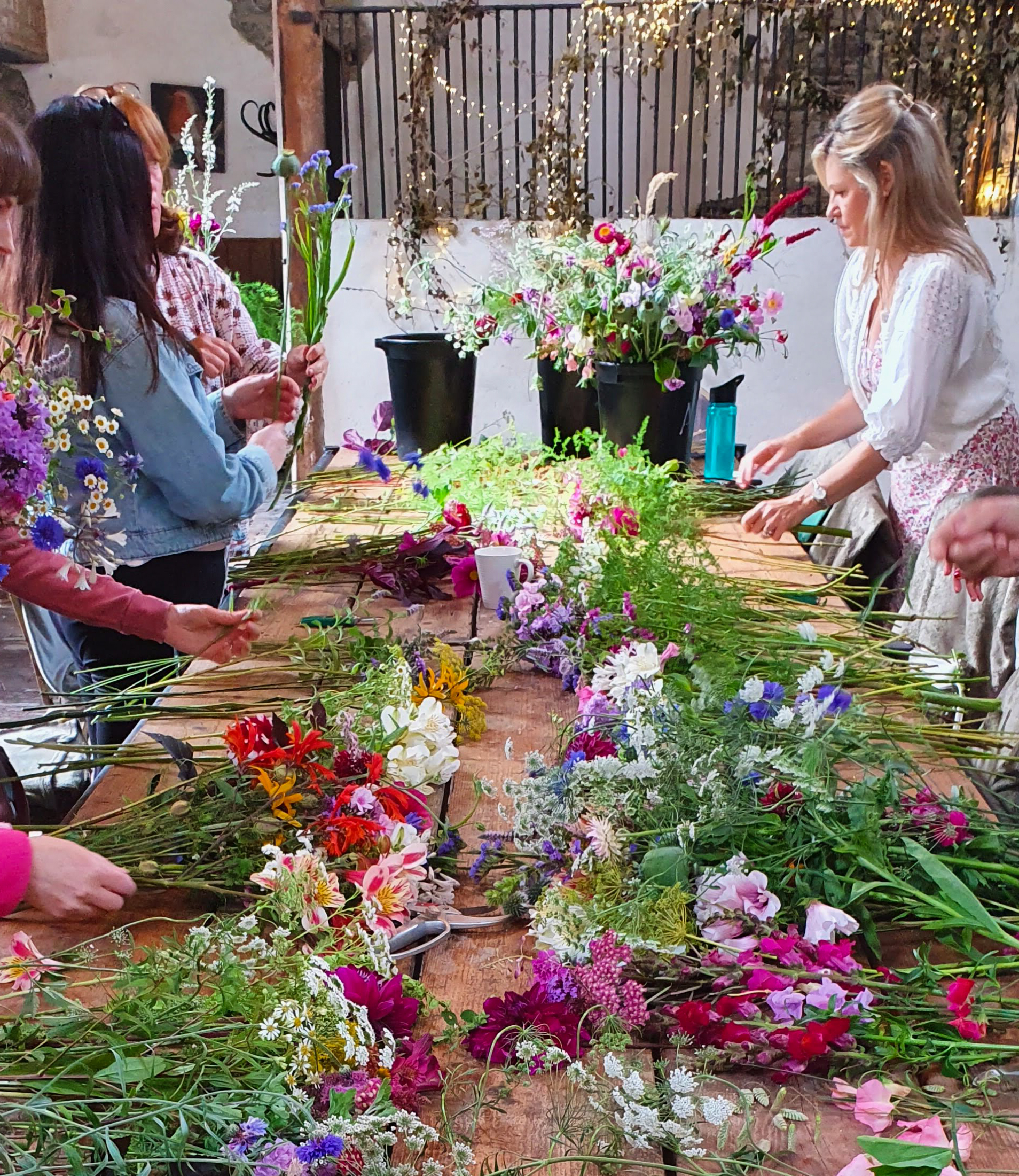 Workshops at Coolamber
There will be an array of lifestyle and workshops held at Coolamber over the coming months. See details about the different workshops available below.
Beginners Garden Tasks Workshops
Thursday, 6th April, from 10.30am to 2pm
A half day workshop designed for complete gardening beginners, with a free booklet and light lunch in the dining room in Coolamber House. Book your space at the Garden Worksop.
A Dahlia Workshop
Saturday, 15th April 2023, from 10:30am – 3:30pm
Learn from Irelands most foremost Dahlia grower Christopher White.  Christopher specialises in exhibition dahlias and garden varieties. A home cooked lunch will be served in the period dining room of Coolamber House  at 1pm. Book your space at the Dalia Workshop.
Spring Floral Workshop
Saturday, 22nd April 2023, from 10.30am – 4pm
Join us for a workshop on Eco-Friendly Table Arrangement and Sowing Summer Seedlings. Find out more and book your space at the Spring Floral Workshop.
Beekeeping – Practical Hive Inspection and Maintenance
Saturday, 13th May from 10.30am to 4pm
Experienced Bee Keeper Anthony Nea will take you through the practical skills that are necessary to keep bees. A beekeeping suit will be provided and you will have lunch on site at Coolamber House. Find out more about the Beekeeping Workshop.
Creating Your Herbaceous Border
Saturday, 24th June from 10:30am to 3:30pm
Ireland's leading Plantsman and Gardener Paul Smyth, Head Gardner at RHSI Bellefield Co. Offaly, will take you through some tips on how to create a perennial herbaceous garden border.
For this workshop, you should dress warm in all your outdoor gardening gear. A two-course, home cooked lunch, including a Glass of Prosecco, will be provided in the dining room of Coolamber House.
After lunch, Ann Marie will give a walk and talk tour of the Walled Garden, the newly constructed glass house, potting shed and restored gardener's cottage.
For more information on classes for the home gardener, check out the Coolamber website.