What happens when you walk into a room and find 40 mammies staring back at you? Worse still, '40 Scarecrow Mammies', showing all sort of expressions, from anger to kindness and the one we fear the most, the mammy with the 'disappointed stare'. Let's go behind the scenes at this year's Durrow Scarecrow Festival in Co. Laois.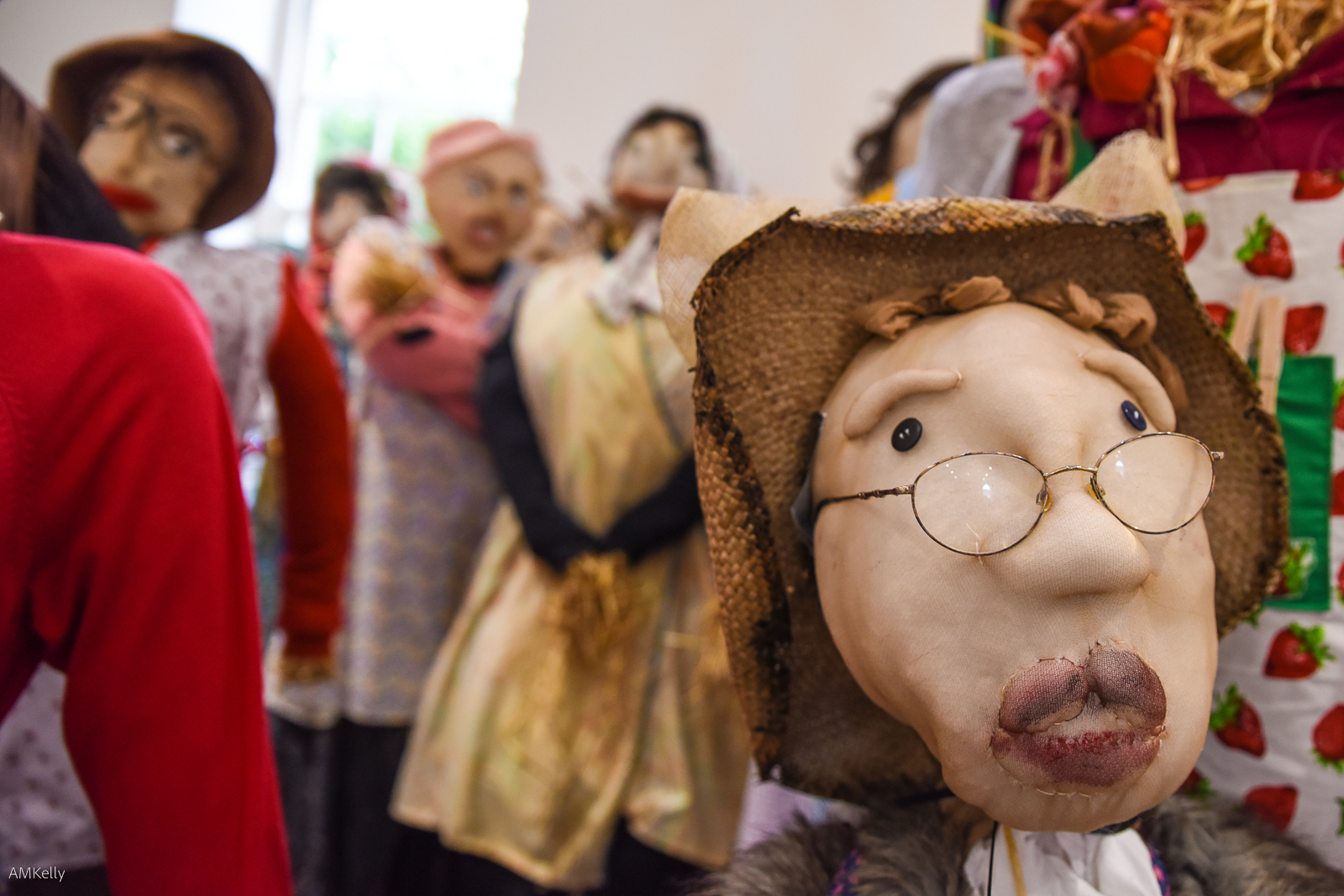 At the 2023 Durrow Scarecrow Festival which runs for 9 days from July 30th to August 7th, the Scarecrow Mammies will be scattered all around the village of Durrow, holding up placards with 'mammy sayings' like; 'Those biscuits are for the visitors' or 'If you fall off that wall and break your legs don't come running to me!
What is the Durrow Scarecrow Festival?
Located in a small village in County Laois, the Durrow Scarecrow Festival is certainly one of the most colouful, fun-filled and talked about festivals in the country. Every year, hundreds of scarecrows converge on the small village of Durrow, to fight it out to be the All-Ireland Champion. Taken very seriously, the entries are judged by a special panel and after the 9 day festival, a winner is chosen. Often topical and comical, entries have included scarecrows of Donald Trump, the 3 Tenors, Ryan Tubridy (see below) and it always gets national attention from TV and Press. 'The Scarecrow Village' is at the centre of it all and it features scarecrows of course, bouncy castles, face painting, craft workshops for kids, music & live entertainment, and a market, selling local food & crafts.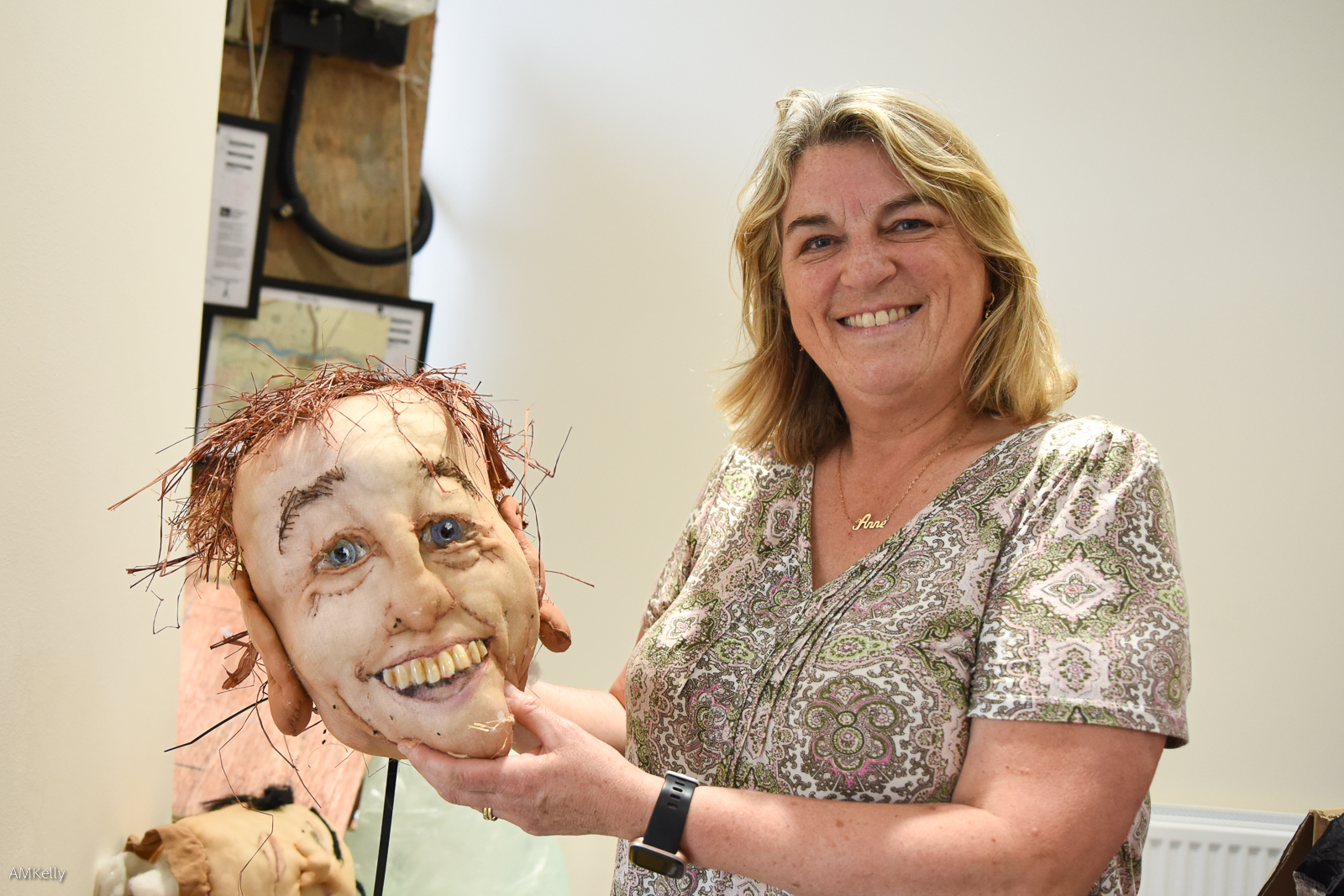 Volunteers at the heart of the Durrow Scarecrow Festival
At the heart of every festival are a team of volunteers and Durrow rely solely on their time and effort to keep the festival going. I met the busy team at the ICA Hall in Durrow, which is a hub of activity on a Monday evening at 7.30pm. There are a mother and daughter from Ukraine using acrylics to paint smiles on a face sign, another mother and daughter Martina and Hannah Kovac from Croatia, doing the same, Irene Broderick is sifting through donated clothes, Anne Creagh is pulling scarecrow heads with missing eyes out of boxes and Emer O Brien is making the most essential part of the evening. Tea! Together they are chatting, laughing, painting cut outs, emptying reusable clothes bags and assembling the scarecrows. Amidst the light hearted banter, there is a concentrated yet fun-filled atmosphere in the tiny room, supervised by the 'Scarecrow mammies' standing life-like at the back windows.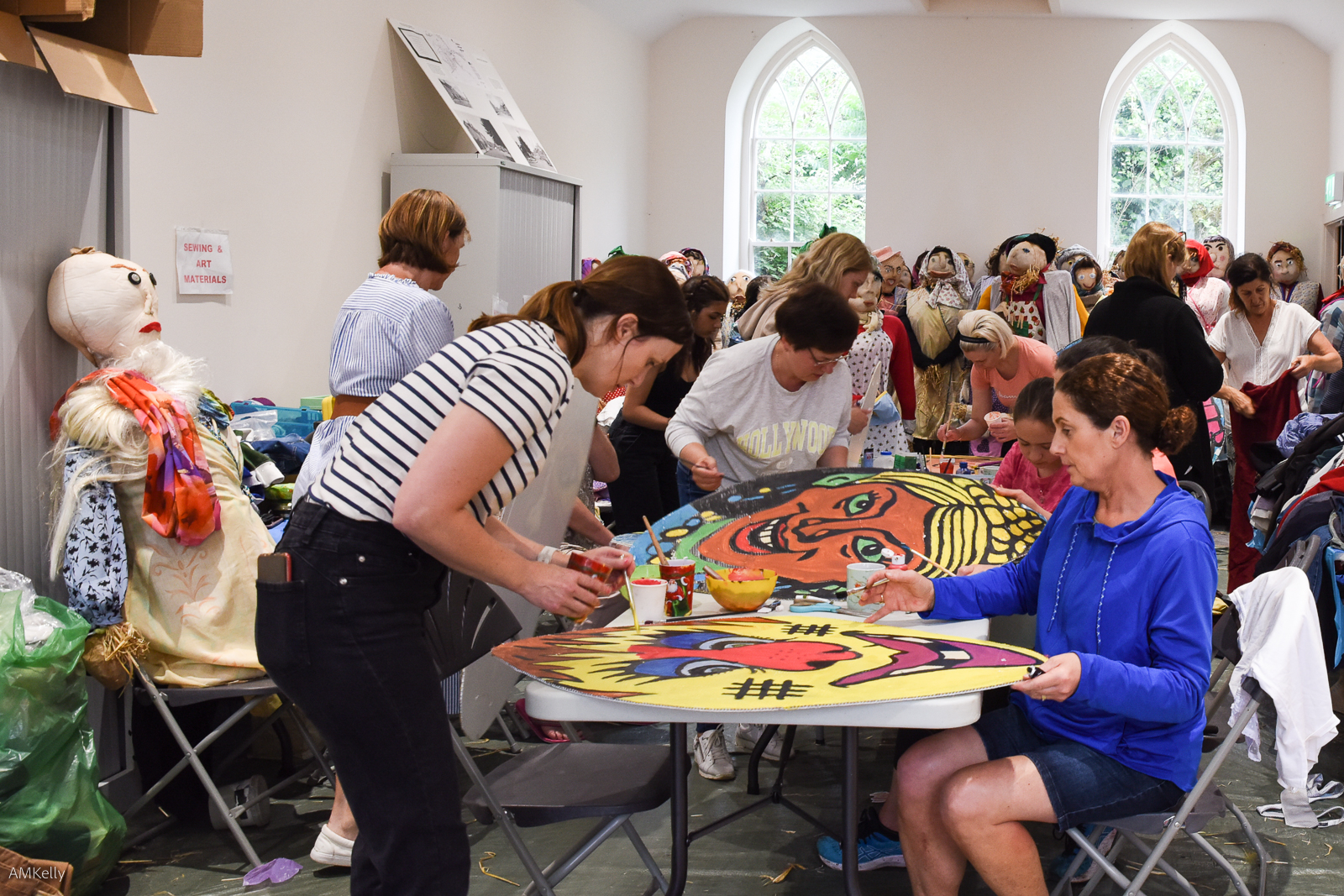 Ukraine women are heavily involved
Ukraine women made all the housecoats for the Scarecrow Mammies from old duvets. According to Evelyn, "If you look at them closely, the seams are so well sewn, you wouldn't know if they were inside out or not. They made their own binding to go down around the edges. They are absolutely brilliant." Through the English language group 'Fáilte Isteach', and Durrow Tidy Towns, Ukraine women became involved in gardening, crafts and the Durrow Scarescrow Festival. Between The Castle Arms Hotel and Peader's Bar in the village, there are 50 Ukraine's living in Durrow where the average population is 1,200.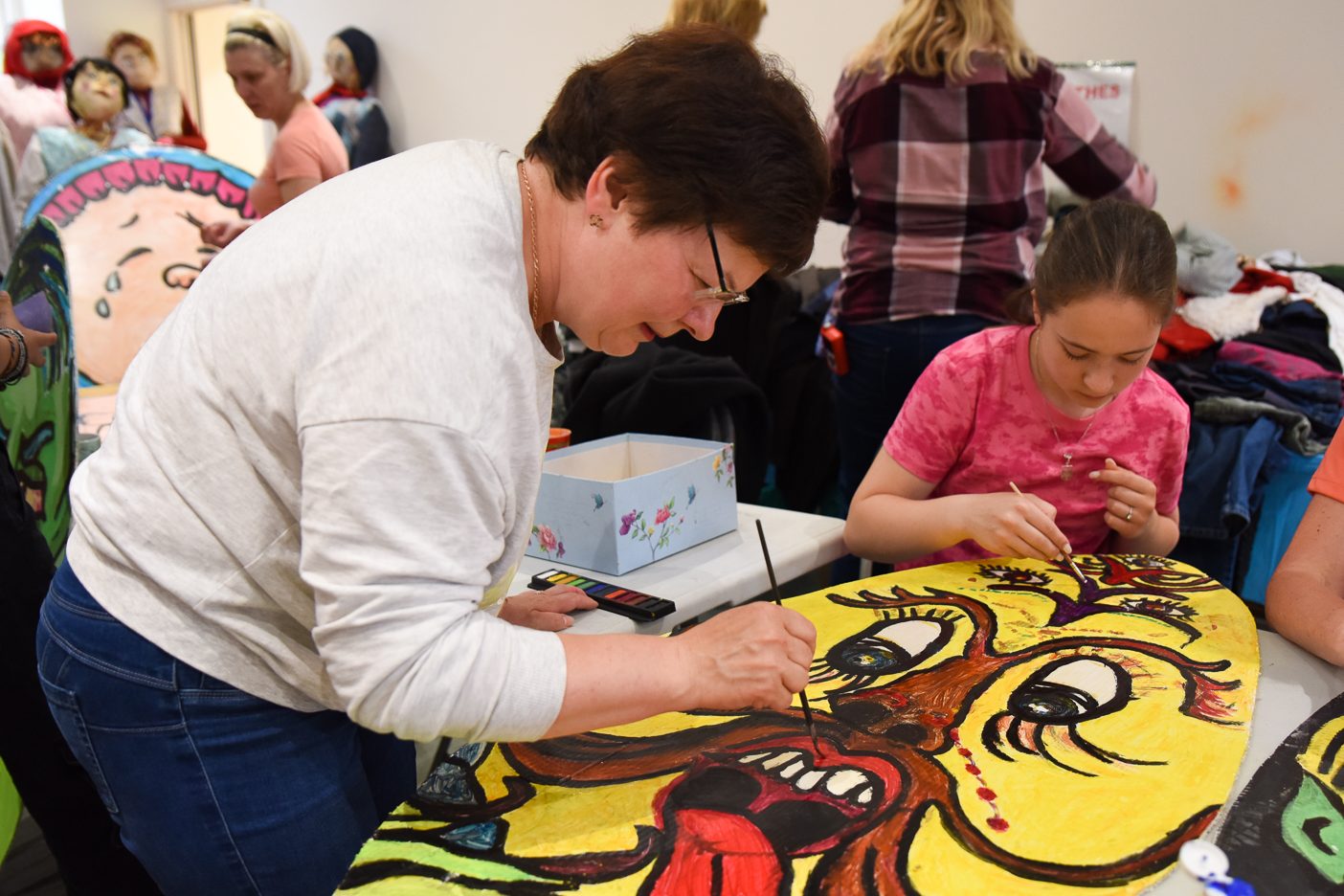 "I dream to go home to Ukraine"
Irena and her daughter Kcusia (12) are from a small village near Borodyanka, one of the hardest hit towns by war in Ukraine. Irena works in Durrow Castle as a housekeeper and a dishwasher. "I dream to go home to Ukraine" she tells me, as her eyes well up. "I love coming here to make things" she says as she sits down to paint with her daughter. It is taking her mind away from her own home where there is "no main street anymore" where she worked as a Project Manager in Construction. Her husband, mother and sister are still in Ukraine. "Irish people are very friendly" she says and speaks of another lady from Ukraine she met in Durrow called Yana, "she is amazing, she is a real seamstress, she oversaw all of the 40 Scarecrow mammies."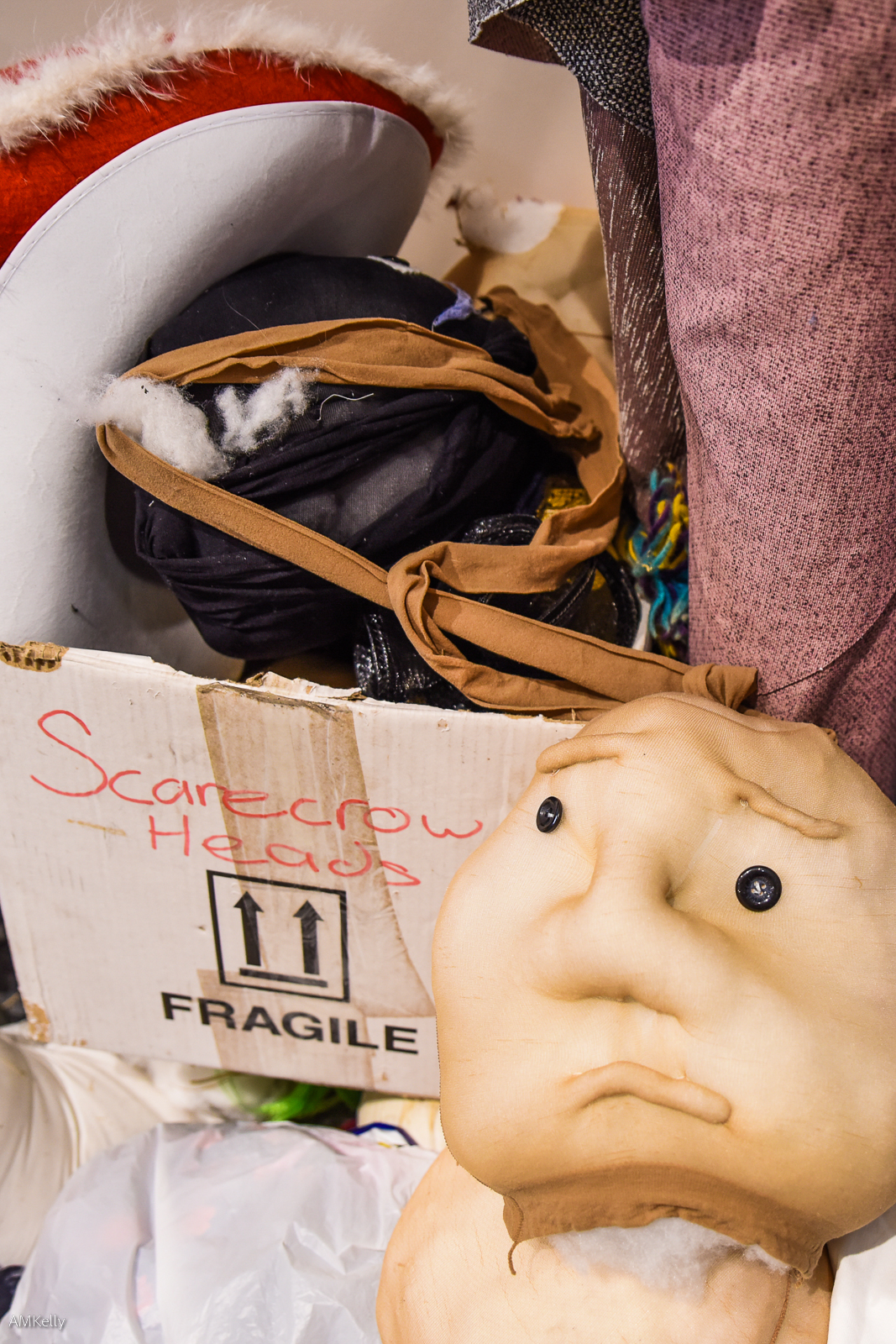 The volunteers are raising money for a Community Hall
"It's really helping them learn English and a great way of getting to know people in the community" according to Emer O Brien, who has been a volunteer with the festival for over a decade. "We found with Covid, people realised how precious time was, so they got their own lives back. As a result, we have less volunteers than ever. This is a massive commitment, and it is the same pot of people all the time". The festival needs 20 to 30 people working on it. They will begin to set up the Scarecrow village on the 15th July which means they have to be available every day and night throughout those 2 weeks of the festival and then there is the clean-up. Because it a community driven festival, everything is done on a voluntary basis, from the parking, summer camps, stewarts, and according to Evelyn "that's how we make the money because everyone is doing it for free"
Evelyn goes onto say "There is a mean to an end as every penny we make goes back into the festival". They are currently in the process of trying to €400,000 euros for match funding. They have bought the Civil Defence and ICA hall and they are hoping to make it into a brand new community hall.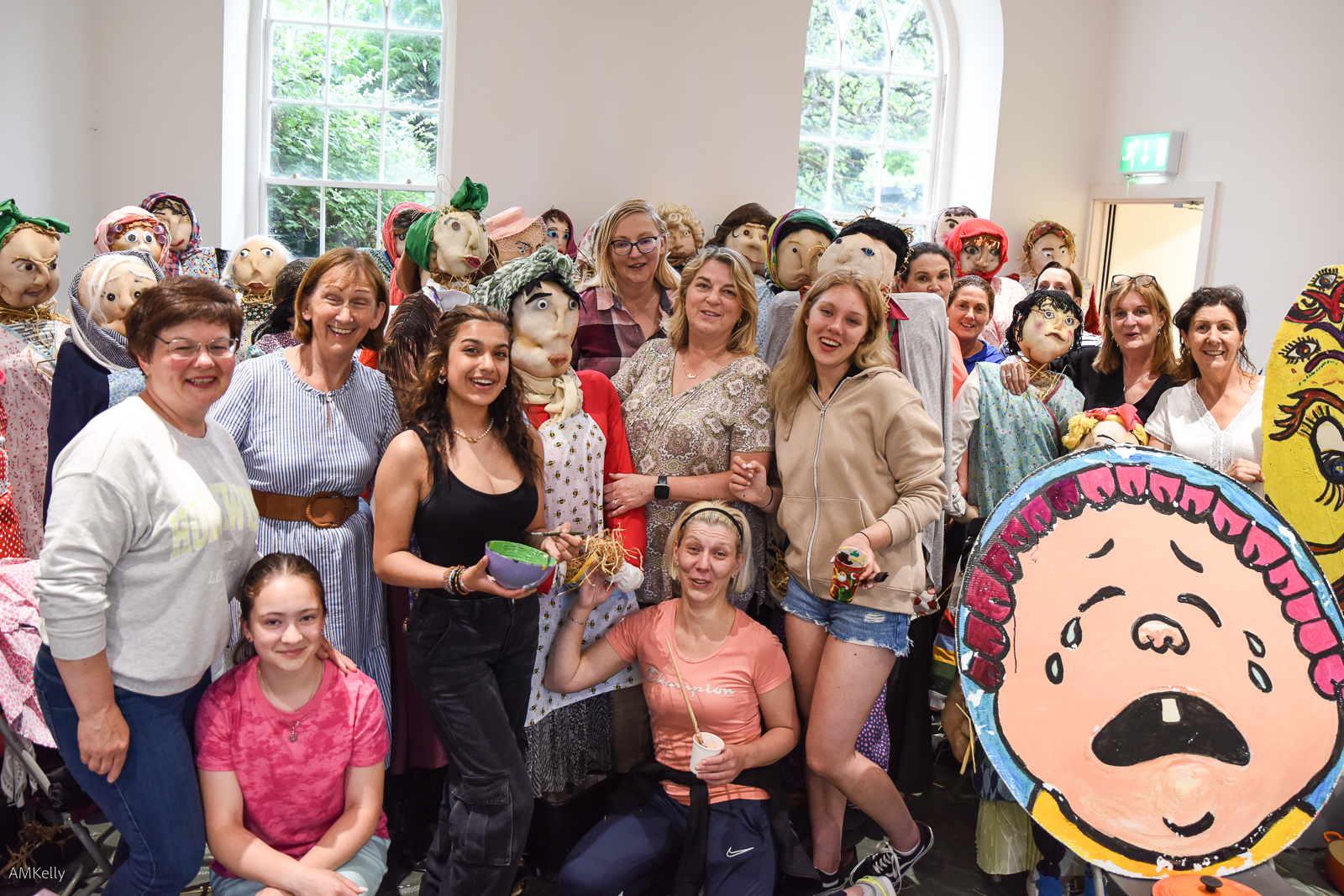 How to enter?
With multiple categories open for submissions, including the new Sustainability Waste Reduction / Climate Action – to enter go to the link here and download the form and post or email it back to them asap. Closing date Wednesday 26th July. If you want to volunteer, they would love your help
Tel: 087-9626350
Email: scarecrow@durrow.ie