Longford has been given a significant tourism with the news of €500,000 in funding for the region's north Longford Rebel Trail.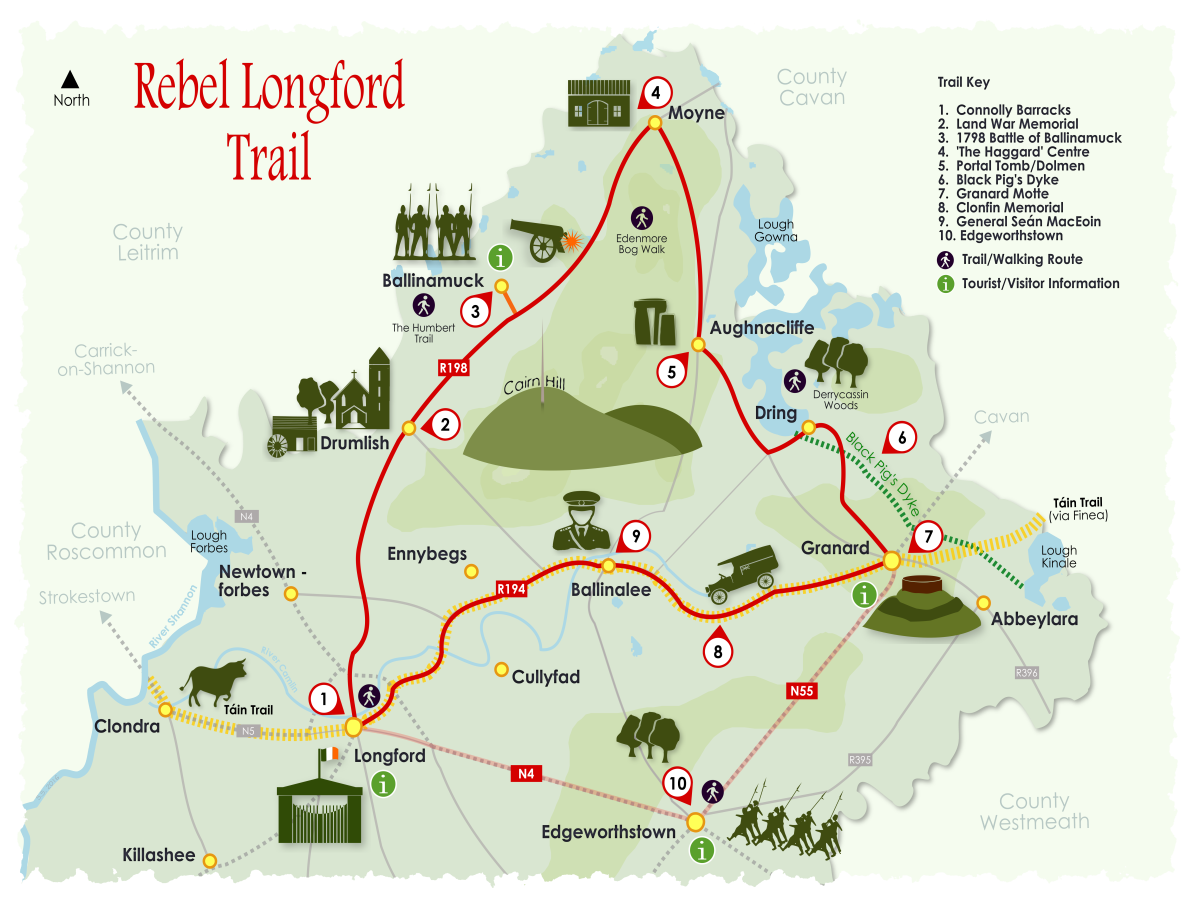 The funding, announced by Minister Heather Humphreys, has been allocated for the Drumlish to Monaduff section of the trail which was officially opened in 2020. Cllr Paraic Brady thanked Minister Heather Humphreys, Senator Michael Carrigy and the Regeneration team in Longford County Council who worked with him on the application.
Longford has a unique history of involvement in insurrections and rebellions from the Normans up to the War of Independence. The Longford Rebel Trail identifies all the important locations and presents their history in an easy way and enjoyable trail to follow. A new audio tour just launched compliments the existing Longford Rebel Trail. There are 10 stops starting in Longford Town, Drumlish, Ballinamuck, Moyne, Aughnacliffe, Dring, Granard, Clonfin, Ballinalee and back to Longford Town. The funding will mean the walkway will be continued from Monaduff park to Ballinamuck.
The announcement represents a major development in the area's continued regeneration.