Longford County Council is delighted to welcome confirmation that ESB is delivering on its commitment, outlined as part of Just Transition, of making a community dividend of €500,000 available to the Lanesborough area.
It comes as the ESB also confirms that ownership of one of their former industrial buildings in the town is also to be handed over to Longford County Council for redevelopment as a multi-purpose sporting facility, which on completion will host local sporting groups including the Lanesborough Triathlon club, the local boxing club and Lanesborough National School among others.
The transfer of the ownership of the building will take place after required restoration works are identified and carried out on the roof of the building.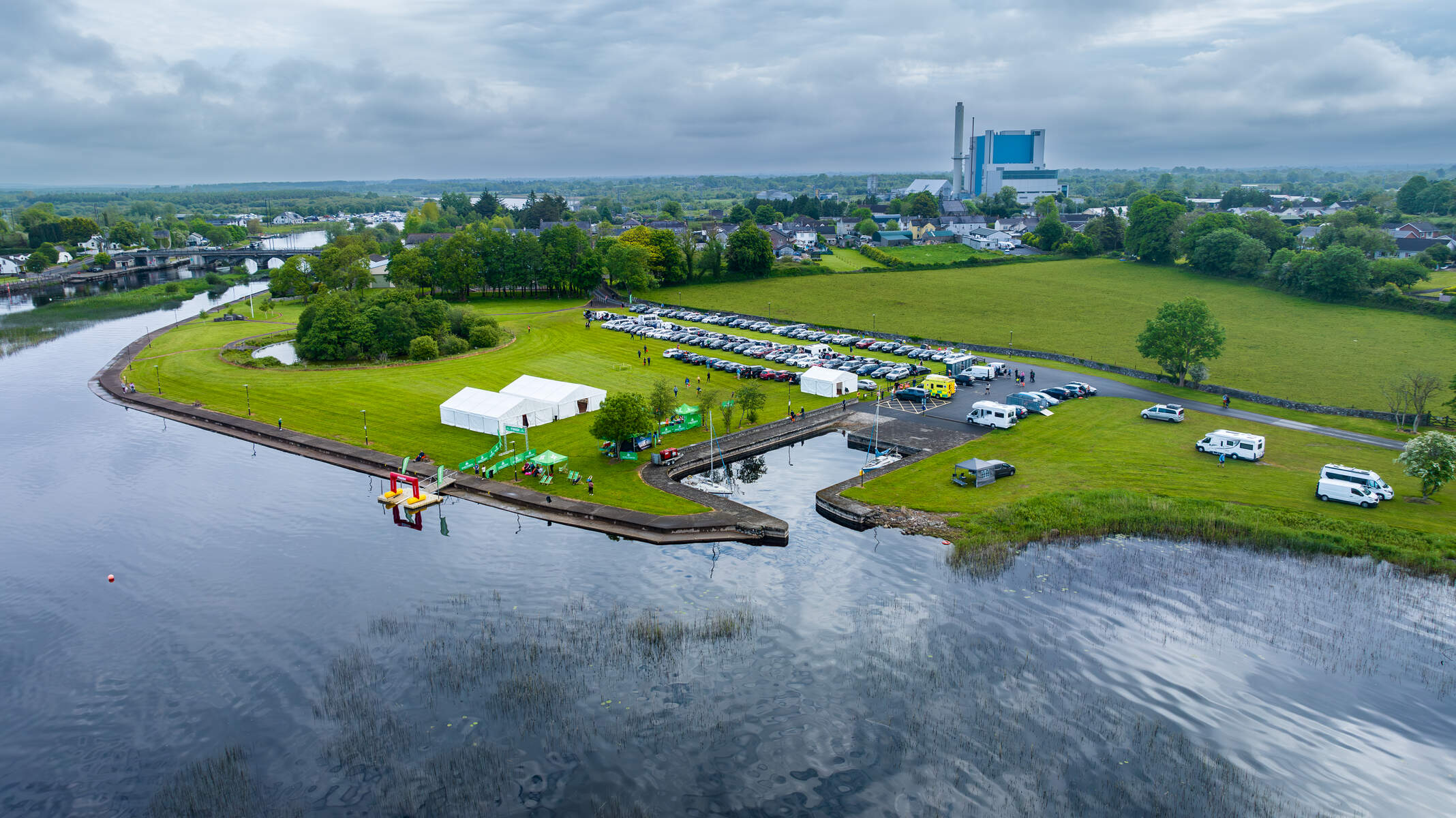 The National Just Transition Fund was made available in 2020 to support communities transitioning to a low carbon economy. This particular funding provision was negotiated specifically for the communities surrounding Lanesborough following the cessation of peat burning activities resulting in the closure of Lough Ree Power Station.
Welcoming the news Cathaoirleach of Longford County Council Cllr Colm Murray said, "This has been a long time coming for Lanesboro and we are delighted that the ESB has moved forward with this fund and commitment. We as elected representatives are working to ensure that Just Transition plays its part for Longford. We will make sure that Longford benefits as much as other counties have to date under the fund."
Speaking on behalf of Longford County Council Chief Executive Paddy Mahon, Director of Service John Brannigan welcomed the transfer of the building, known by locals as "the Tomato Shed" to the community, "This will be a huge asset to Lanesborough, and it is a very welcome development."
Speaking at the launch in Lanesboro, Tom Moran of the ESB said, "We are very aware of the very good relationships and support we have gotten from the local community over many years here in Lanesboro, without which we would not have been able to operate here. These announcements are in recognition of that and we are happy to support the local community again through these commitments."
Details on how local organisations can apply for a part of this new €500,000 fund will be announced in the coming weeks.
For further information, contact Longfordcoco.ie or find Longford County Council on social media.