'Fraynes Home Bakery and Coffee shop' is a family-run business located on Mount Street, Mullingar since 1971. A framed news article on the wall reads; 'Mullingar's Oldest Bakery still thriving'. Fraynes is certainly withstanding all the new coffee chains and trendy barista cafés that have opened up over the last decade. Maybe it is the aroma of baking bread and that sense of home or maybe, as the article says, it is because they established a tradition of serving their customers quality food for over 50 years now. It's the kind of place where you could sit quietly by yourself with a cuppa and a homemade cake, or catch up with friends over an all-day breakfast.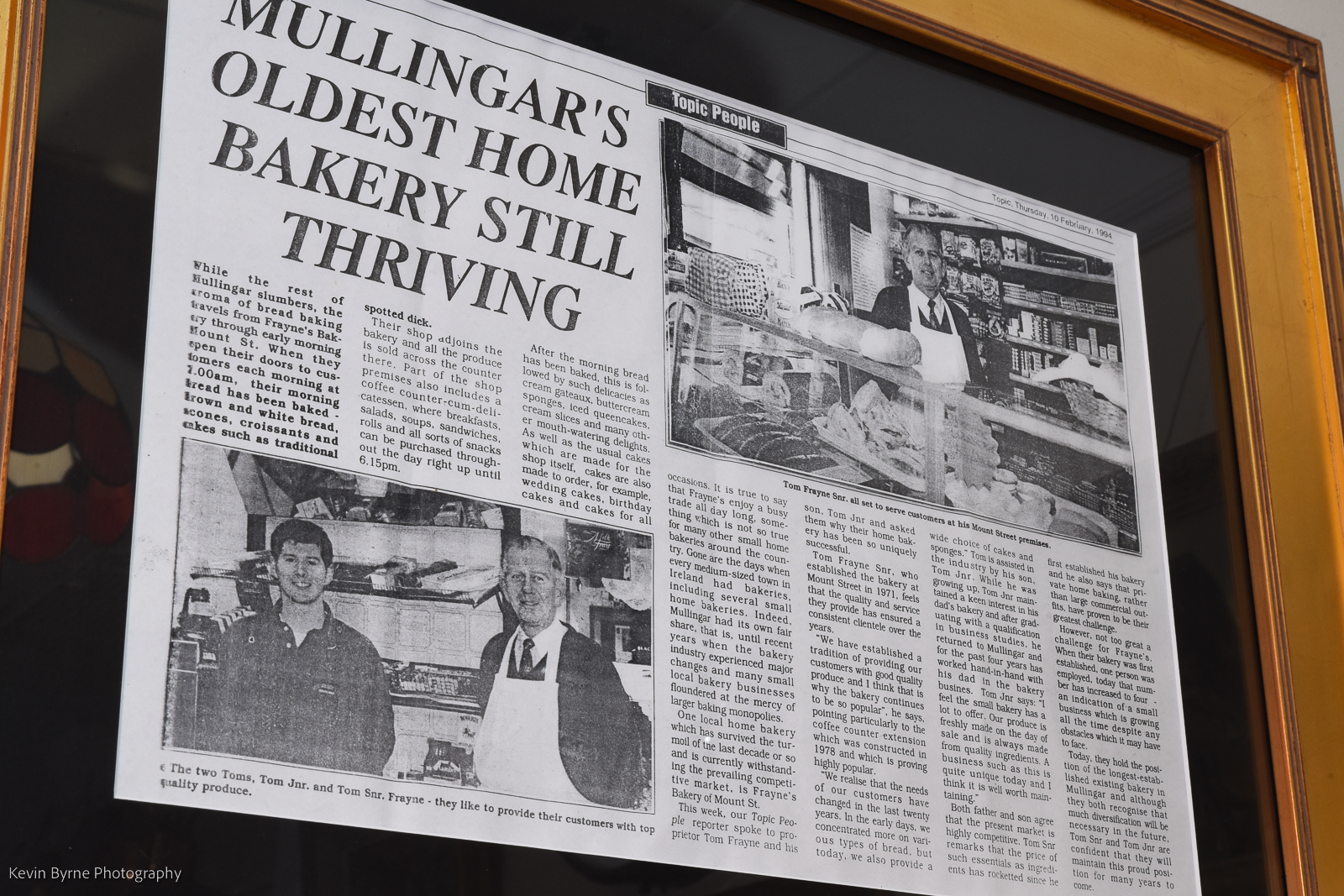 The history of Fraynes
Originally, it was 'Nally's Bakery', run by two sisters, Mae and Rita, with a hairdresser out the back. "My mam started working here as a hairdresser out the back" explains owner, Bernie Frayne. When the Nally sisters retired they swapped the premises with her parents smaller terraced house nearby. It was a perfect arrangement, the Nally sisters getting the bigger house to retire to and Tom and Teresa Frayne beginning a new life and business. Together they ran the bakery and hairdresser, that was to become and remains today a community hub for many people far and wide.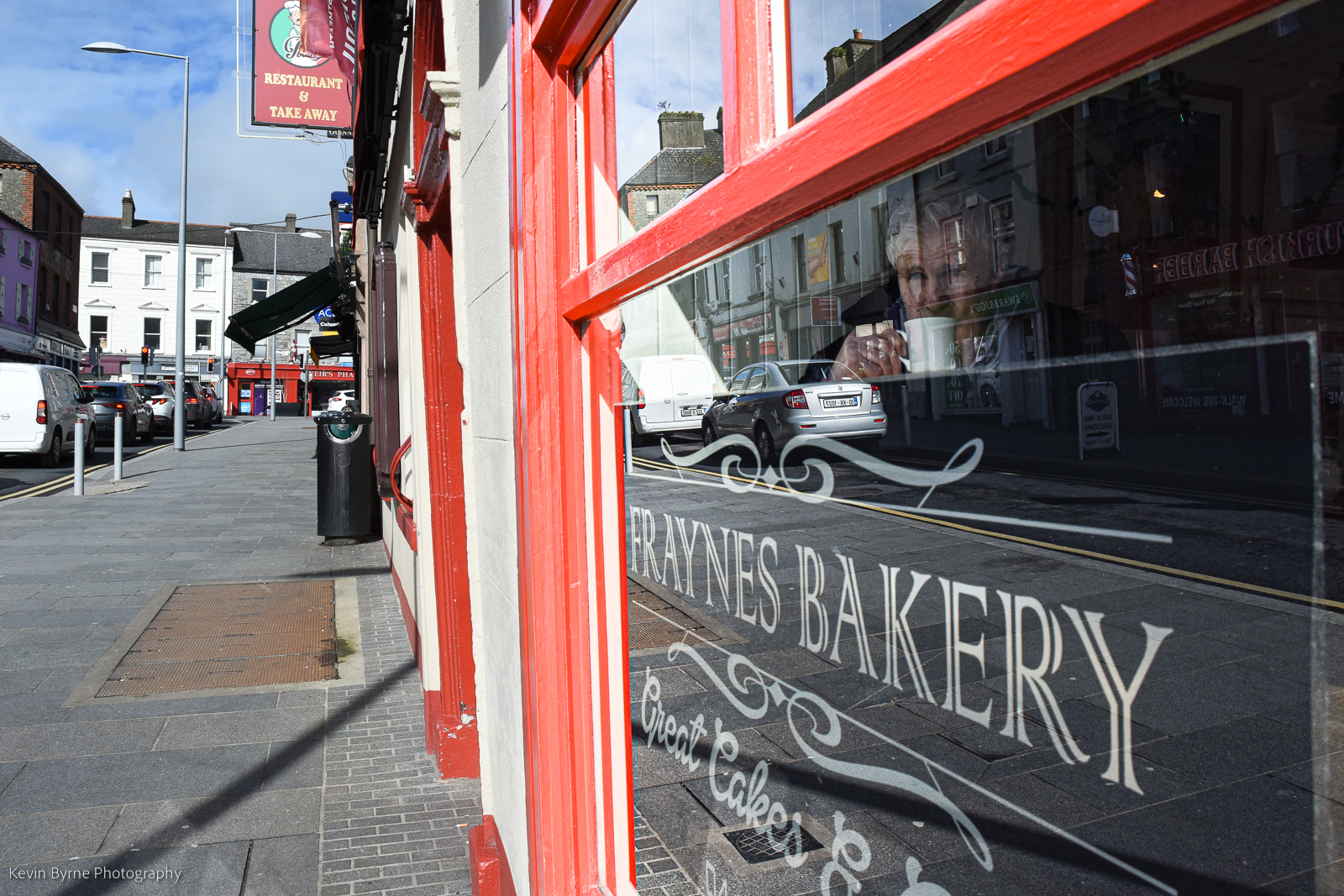 A family run-business
Bernie and her brother Tommy Jnr grew up in Fraynes with Tommy helping in the bakery as a young boy, where he still gets up at the crack of dawn to fire-up the bakery. Their popular and well known father, Tom Snr passed away nine years ago, aged 80. He died on the premises and the shock of his death is still very raw for Bernie as she recalls. "He was the most amazing man, everyone loved him. The day he died, I remember so well, he was in the shop that morning with his apron on. He died in the chair." She pauses as she tells me about him and the way he would chat to all the customers, the pain of his loss still very evident.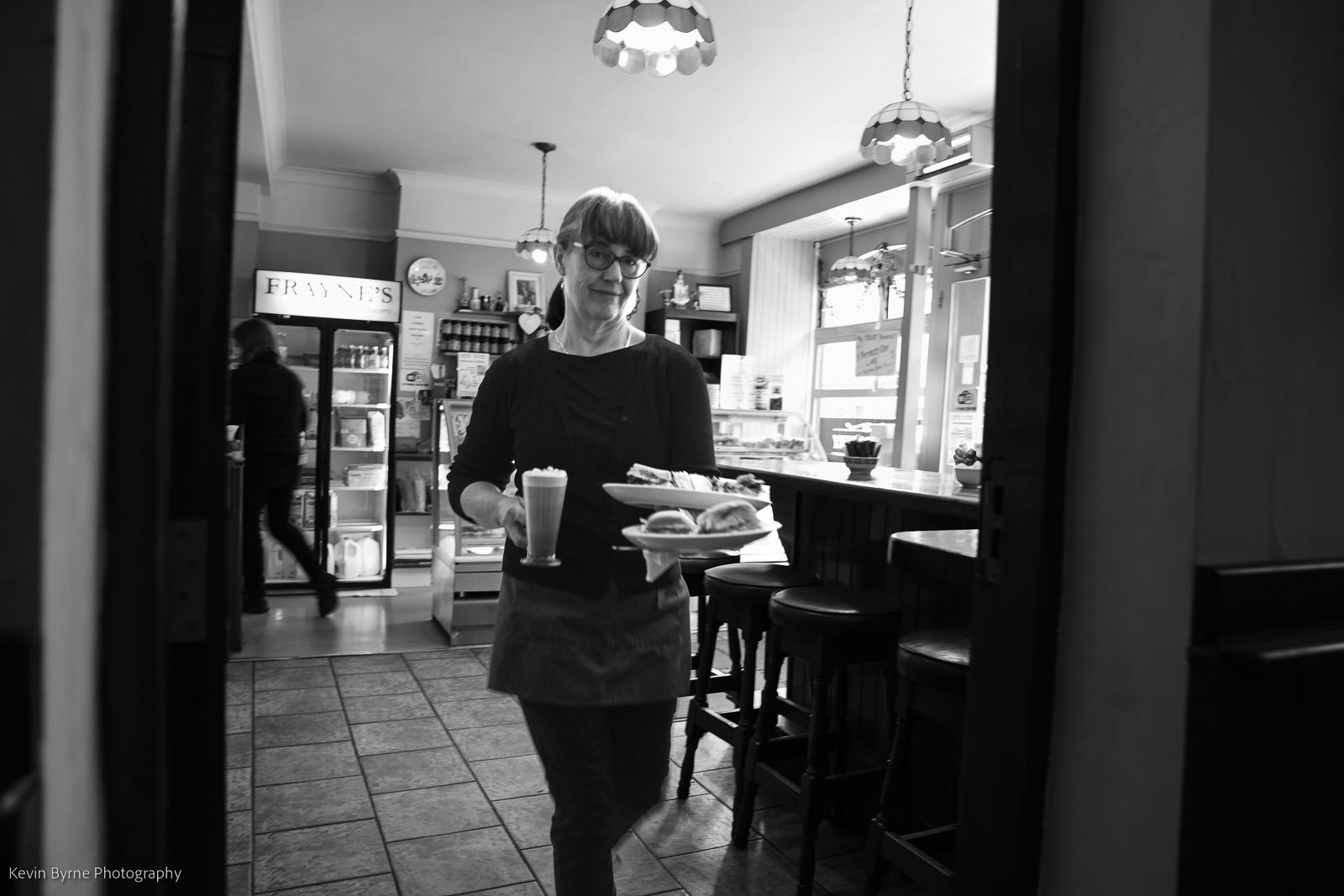 "That's just Fraynes for you!"
Bernie opens the doors from 7.30am to 5pm from Tuesday to Saturday. "There is often a fight to sit at the little corner table" she laughs, "there's also the famous counter where you can come on your own and often times it leads to a chat with whoever is beside you". These are the little traditions she loves, adding "that's just Fraynes for you" as I glimpse a Child of Prague peering down at me, on a shelf right above the fairy cakes. Scattered inside the glass counter, there are plenty of homemade buns, loaves of brown bread, cookies, and a range of specialised cakes from communions to confirmations. They also serve all-day breakfast, bagels, wraps, Carmel's famous homemade soup, and mouthwatering pastries.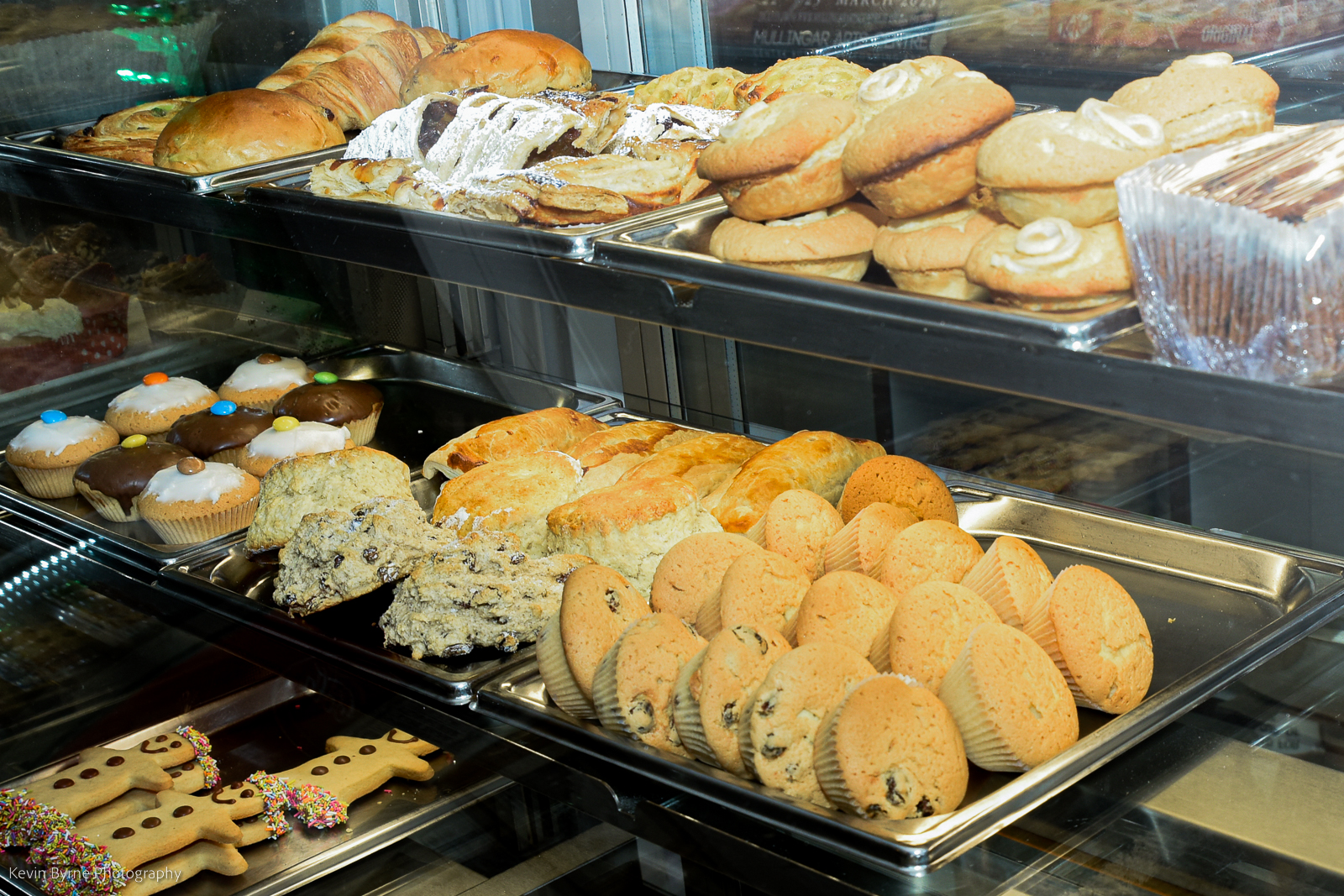 The Fleadh, good for business
In terms of business, Bernie says "the fleadh was amazing and we are still getting feedback from it. It certainly created a brilliant atmosphere and gave a great boost to the town, it was also great for promoting the town to people who wouldn't normally visit Mullingar". She says, since the Fleadh, people from outside the county stop off at Fraynes especially There is also great business from the courthouse nearby with visits from solicitors and barristers on a daily basis. Bernie is now longing for the summer and the Fleadh, where they can put the tables and chairs outside with the canopies, she says "it will be beautiful".