A new initiative from LOETB in partnership with Laois and Offaly County Councils will see nine post-primary schools benefit from €10,000 worth of S.T.E.A.M. (Science Technology Engineering Arts and Maths) equipment and support. This is part of a new programme to support the development of digital skills among students in LOETB schools over the next few years.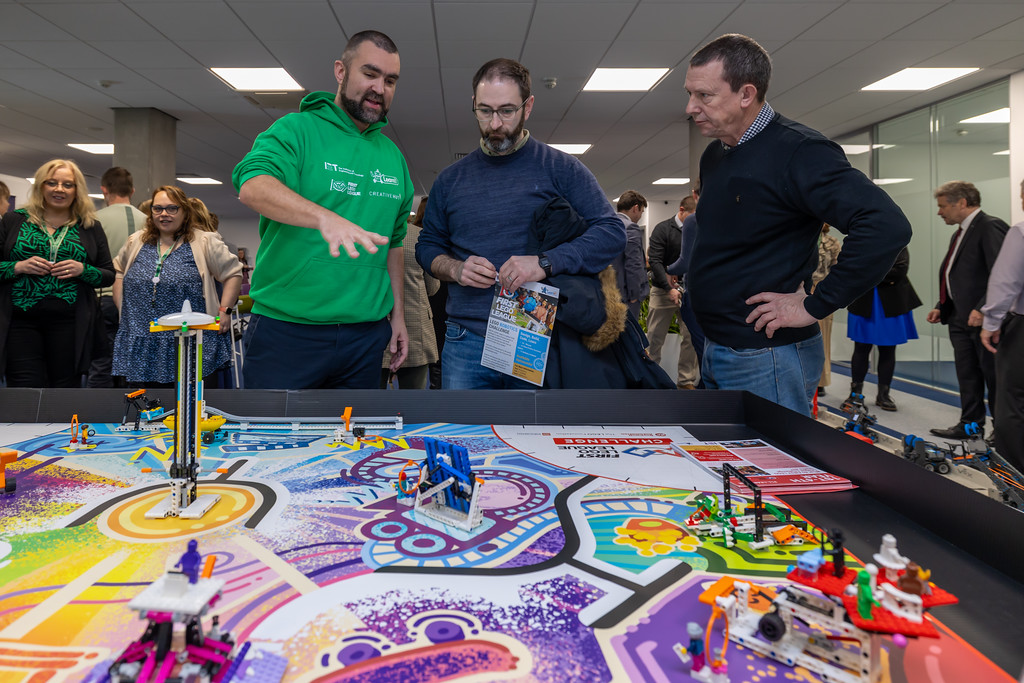 S.T.E.A.M launch in Tullamore
The programme was launched in the LOETB (Laois Offaly Educational Training Board) hub in Tullamore. The launch event was an opportunity to showcase the range of digital learning opportunities that are available to the students of the nine schools. The schools involved are from Offaly; ASCN Clara, Banagher College, CNC Kilcormac, Oaklands Community College and Tullamore College – and in Laois; Clonaslee College, Dunamase College, Portlaoise, Portlaoise College and St Fergal's, Rathdowney, who will all benefit from the new S.T.E.A.M. programme.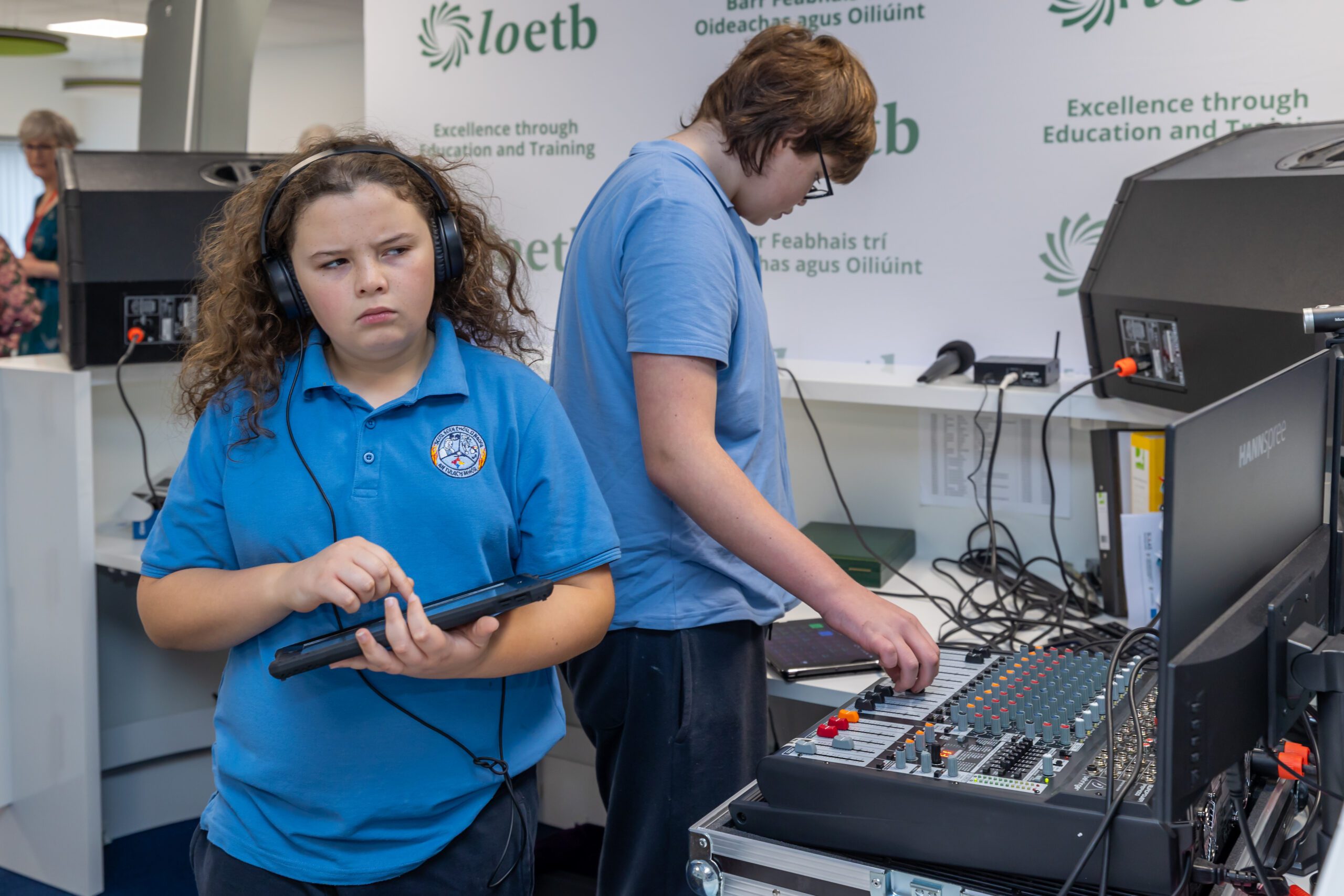 What is S.T.E.A.M education?
S.T.E.A.M stands for Science, Technology, Engineering, Arts, and Maths. The approach to education goes beyond the classroom, enabling young people to experience hands-on education, and their interaction with scientists, podcasters and engineers opens up a whole new world of opportunities for them. At the launch in the LOETB hub, Tullamore, young people demonstrated their abilities with the S.T.E.A.M equipment. There were displays from the world of robotics, coding, design and podcasting. Students and facilitators explained how they can design and build robots, recreate virtual sustainable versions of their own communities, code through block-based coding and python and create podcasts with their very own school podcast studios.
Brilliant ideas from young people
When speaking with the young people who represented their schools, there was plenty of thoughts on how they would use their skills to improve the planet, whether it be global warming or preventing another virus. The Minecraft group from Portlaoise College included a second year who explained how he used Minecraft to redesign Portlaoise town. Brendan Malone, spoke of how he would "put solar panels on the roof of Laois Shopping Centre to not only use the space better but get more energy." Another Portlaoise College student, Madison Doheny explained how she would create a pubic 'Art Wall' in the town especially for teenagers to create their own street art without getting into trouble. Ruben Jooste from Ard Scoil Chiaran Naofa, Clara expressed that he "would like to invent new technology to prevent another virus like covid from affecting the world". Meanwhile his second year classmate Evan Redmond wanted to invent a robot that would eat all the plastic under in the sea. These students will certainly take an active role in their community and work with others to make our planet more peaceful, sustainable and fairer.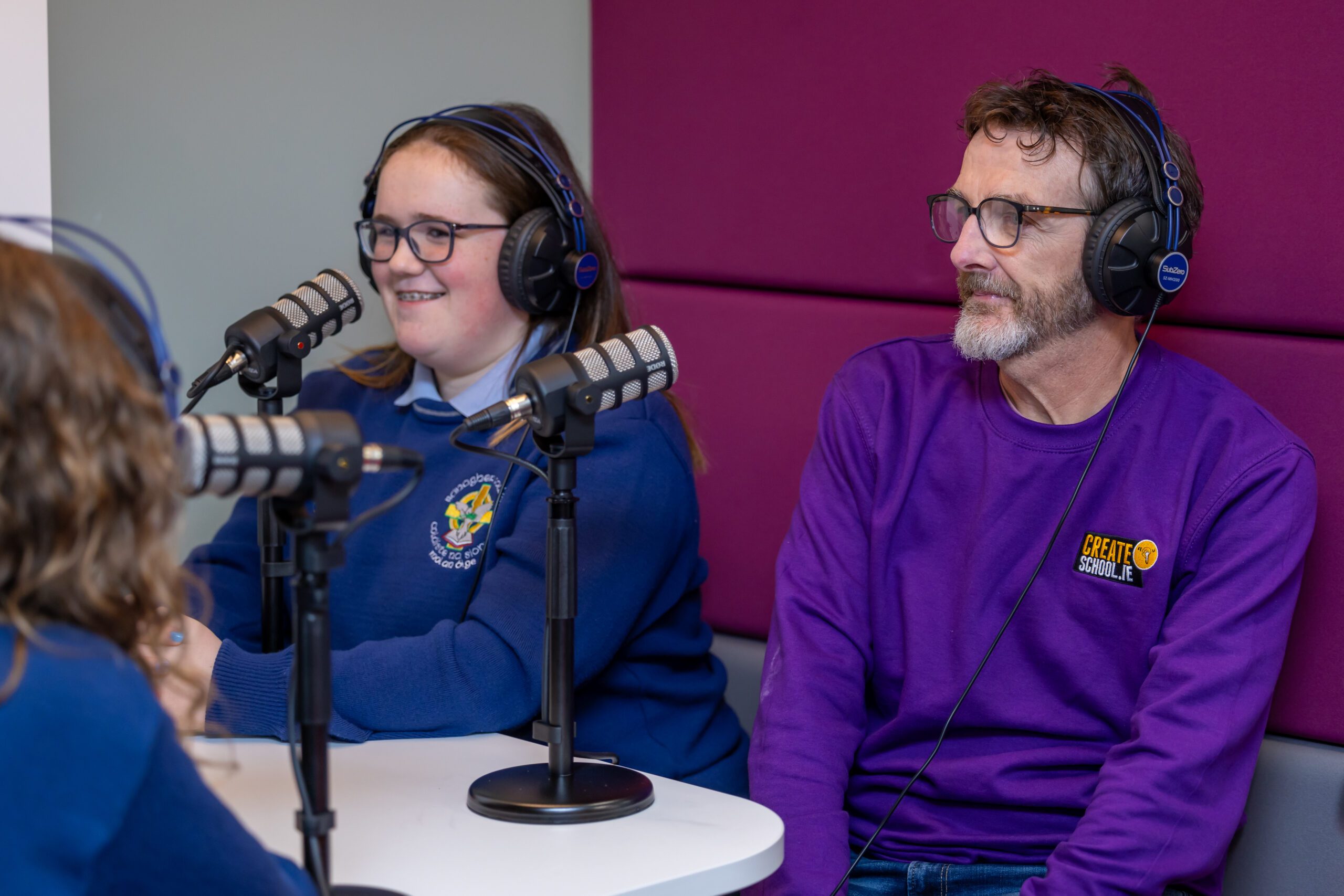 The Just Transition Plan for the Midlands Region
LOETB Director of Schools, Linda Tynan opened the event explaining the programme across these schools was "to develop the 21st century skills that will allow our young people to thrive in today's digital world and workplace". She said skills like 'collaboration and creativity,' are cherished by today's employers.  
Cathaoirleach of Laois County Council, Cllr Paschal McEvoy said both councils are proud to be associated with the STEAM programme. He said that "the association between LOETB, their nine schools and both local authorities is a great example of what is possible, and provided a pathway to the future in Laois, Offaly and the midlands". Cathaoirleach of Offaly County Council Cllr, Eddie Fitzpatrick emphasised how the initiative "built on the Midlands strong heritage in science and engineering and also highlighted the 'Just Transition' plan for the region" which he said ensured that no one is left behind in trying to create new employment opportunities.
S.T.E.A.M showcase event in April 2024
The Programme for 2023/24 will culminate in a showcase event in April where the content created across all four strands of the programme will be on display, with the winning teams and projects getting recognition for their efforts through a series of prizes, sponsored by both Councils.