Garryhinch Wood Exotic is a long-standing family-run farm by Joe & Dolores Gorman, on the banks of the river Barrow on the borders of counties Laois and Offaly.
They started off with 2 tunnels in 1989 successfully growing 'button white mushrooms' until July 2016 when their business collapsed due to Brexit. At the time, they employed 30 people, and with 10 growing tunnels, they produced 17 tonnes of mushrooms.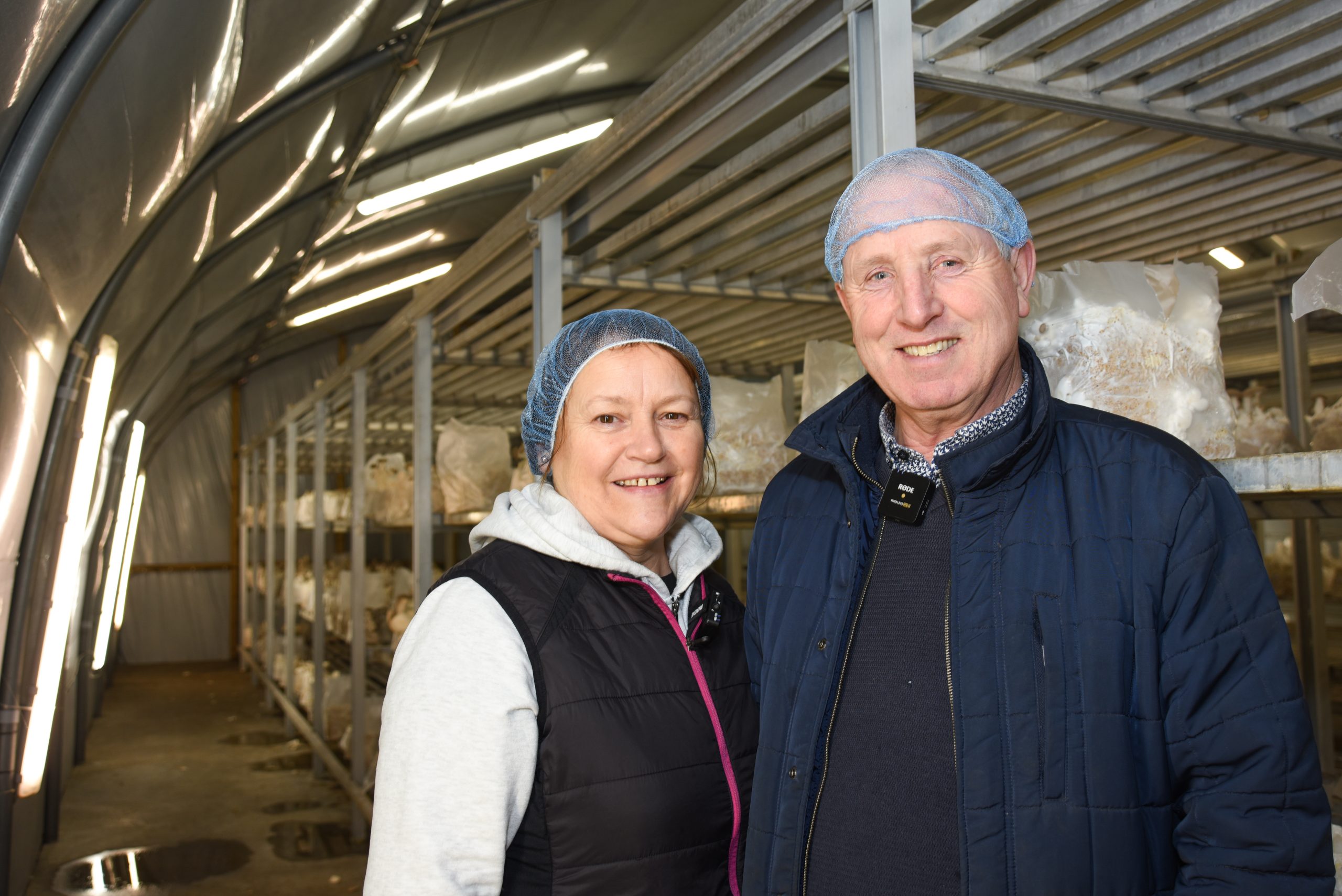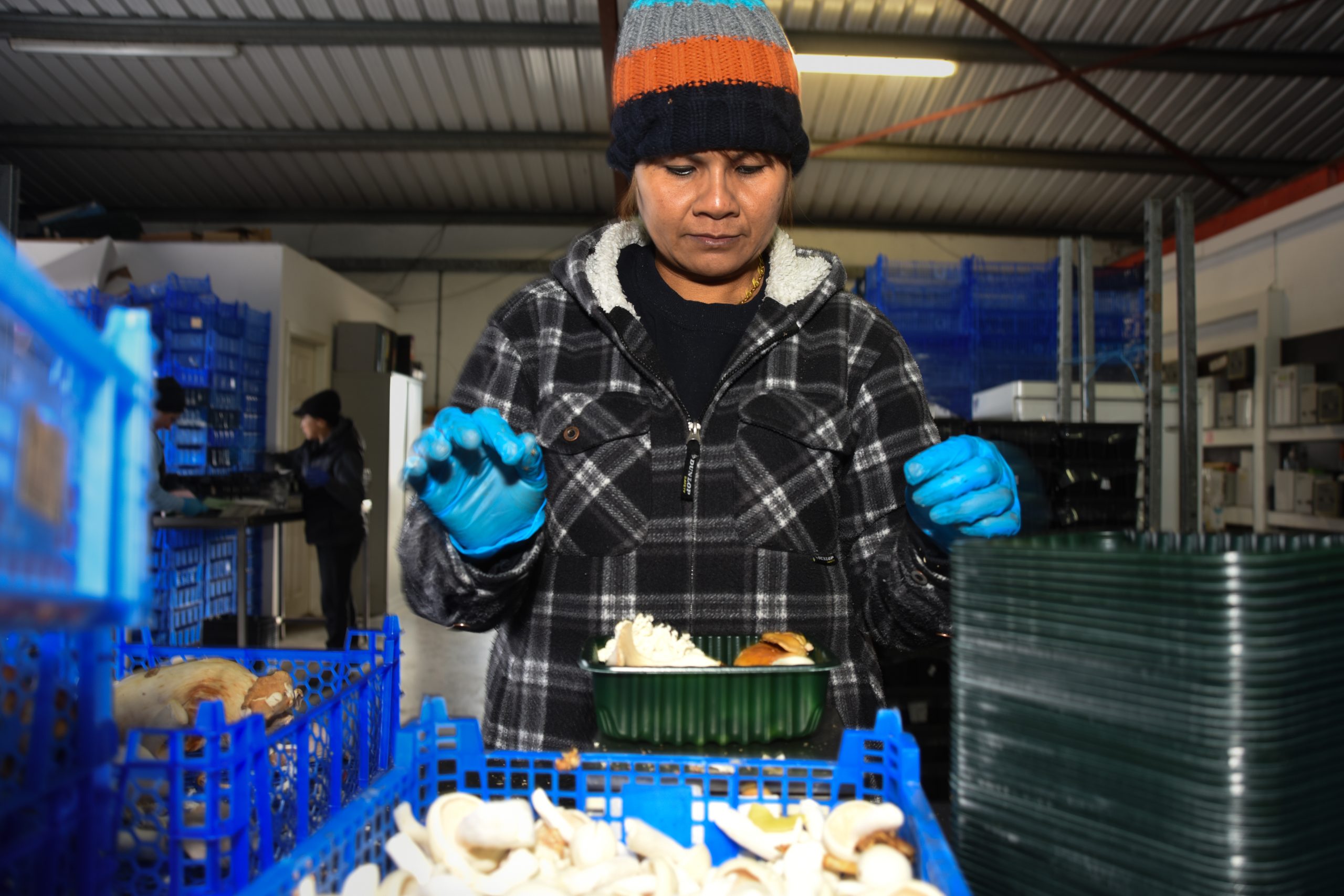 "It was the hardest thing ever; I couldn't even look at the mushrooms on the supermarket shelf afterwards" explains Dolores. Two years later, they started again with exotic mushrooms after a visit to Holland. Joe spotted a huge gap in Irish market. "Nobody was growing exotic mushrooms in Ireland at the time" according to Joe, so they started again when suddenly Covid struck. One song springs to mind when I'm listening to Joe and Dolores tell me of yet another jolt to their family business. "I get knocked down, but I get up again" by Chumbawamba. It takes a certain kind of person to start all over again, after losing thousands of euros and everything they built. "He's besotted with mushrooms" says Dolores, as she smiles over at her husband, "…..you've no idea!"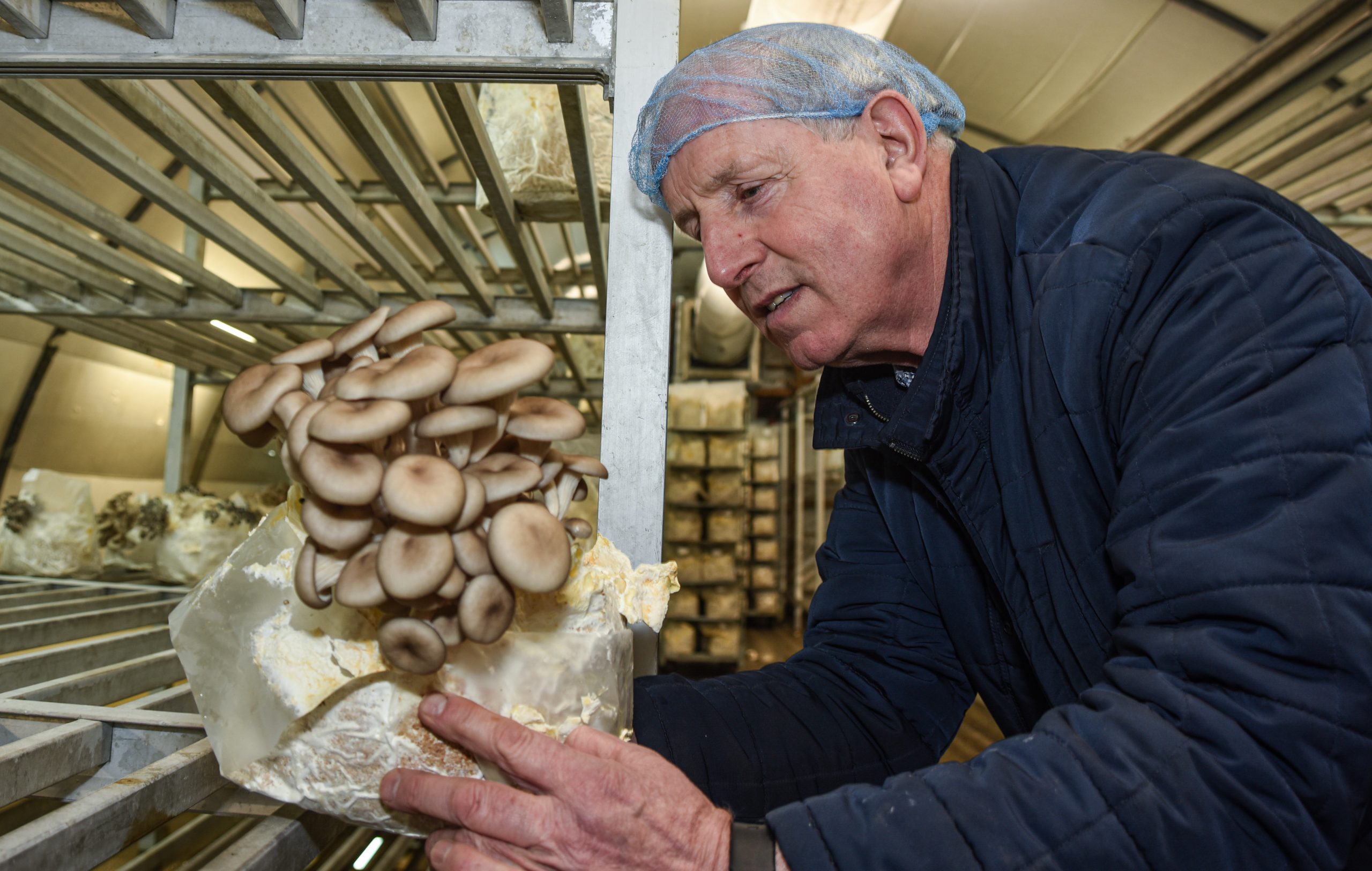 Where to buy?
Joe certainly did his homework on who to supply to, choosing Cavistons Food Emporium and upmarket shops like 'Keelings', 'Fallon and Byrne', 'McCambridges of Galway', 'Grade A' Dunnes Stores in the cities, 'La Rousse', 'Doyles Fruit and Veg', 'All Fresh Cork', 'Quay Coop Cork', 'Burkes Fruit and Veg Galway', 'Browne's in Portlaoise', 'Rooney's in Kildare', 'Supervalu' Portarlington and the famous high-end dining chef JP McMahon and Ballyfin House. They now employ nine people, the five from Thailand worked with them originally and returned to work for them when they started back up again.
How they grow Exotic Mushrooms?
Being one of the only growers of exotic mushrooms in Ireland, they grow he mushrooms on sawdust from either beech or oak trees where it's put in cold storage initially. They then transfer it to a tunnel with high humidity to allow them to grow. Each mushroom is then manually picked from the growing bags. Their spent mushroom substrate is recycled back to nature in classical circular fashion by using it as a fertiliser/soil enhancer on local land. They use no chemicals, everything is organic and they are certified by An Bord Bia.
Health benefits of Exotic Mushrooms
According to Joe, "The health benefit comes from the wood"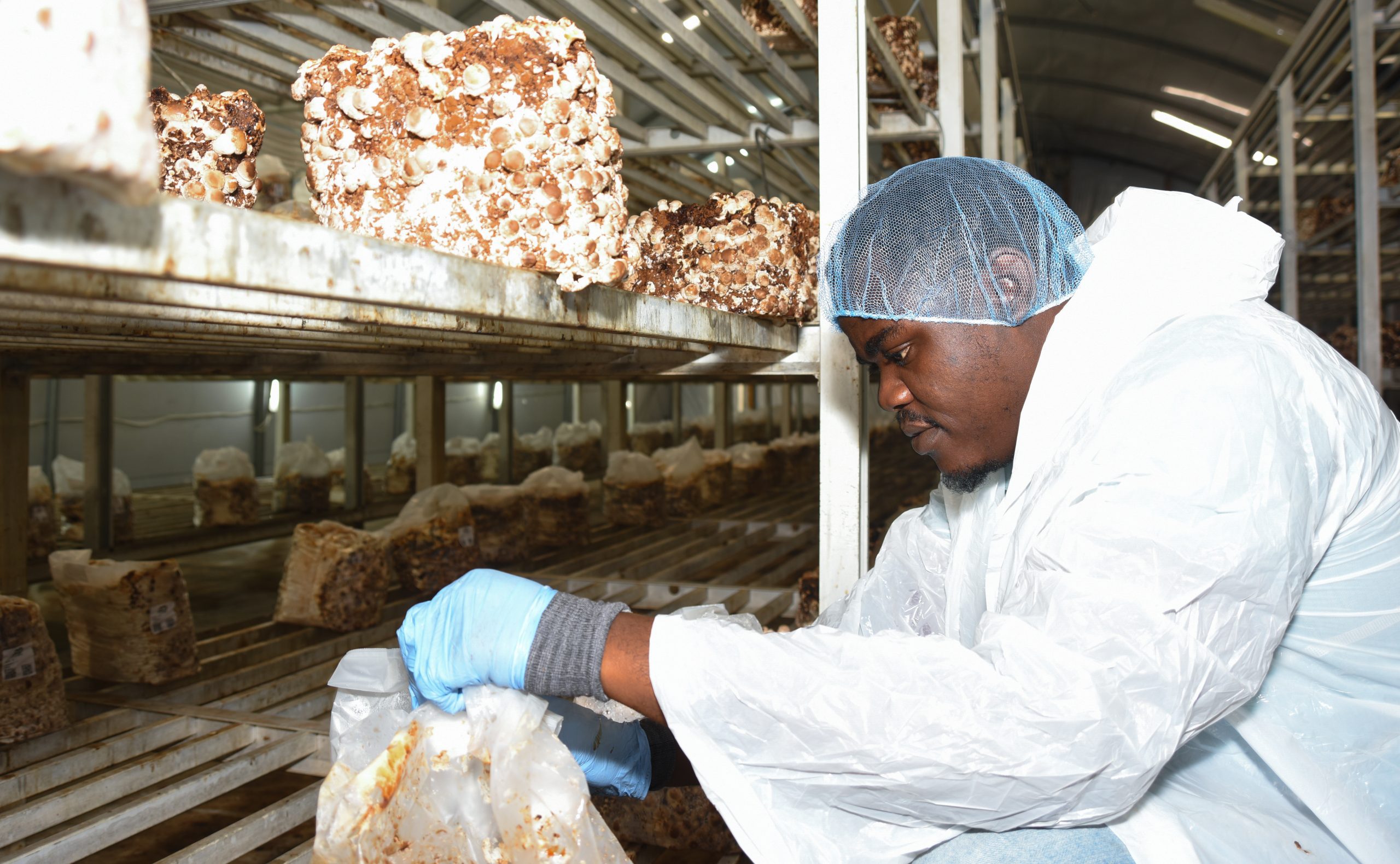 Types of Exotic Mushrooms
Shittake Mushroom – High in protein, fibre, minerals and healthy cholesterol lowering sterols, it is well known to build immunity. The most popular exotic mushroom for cooking.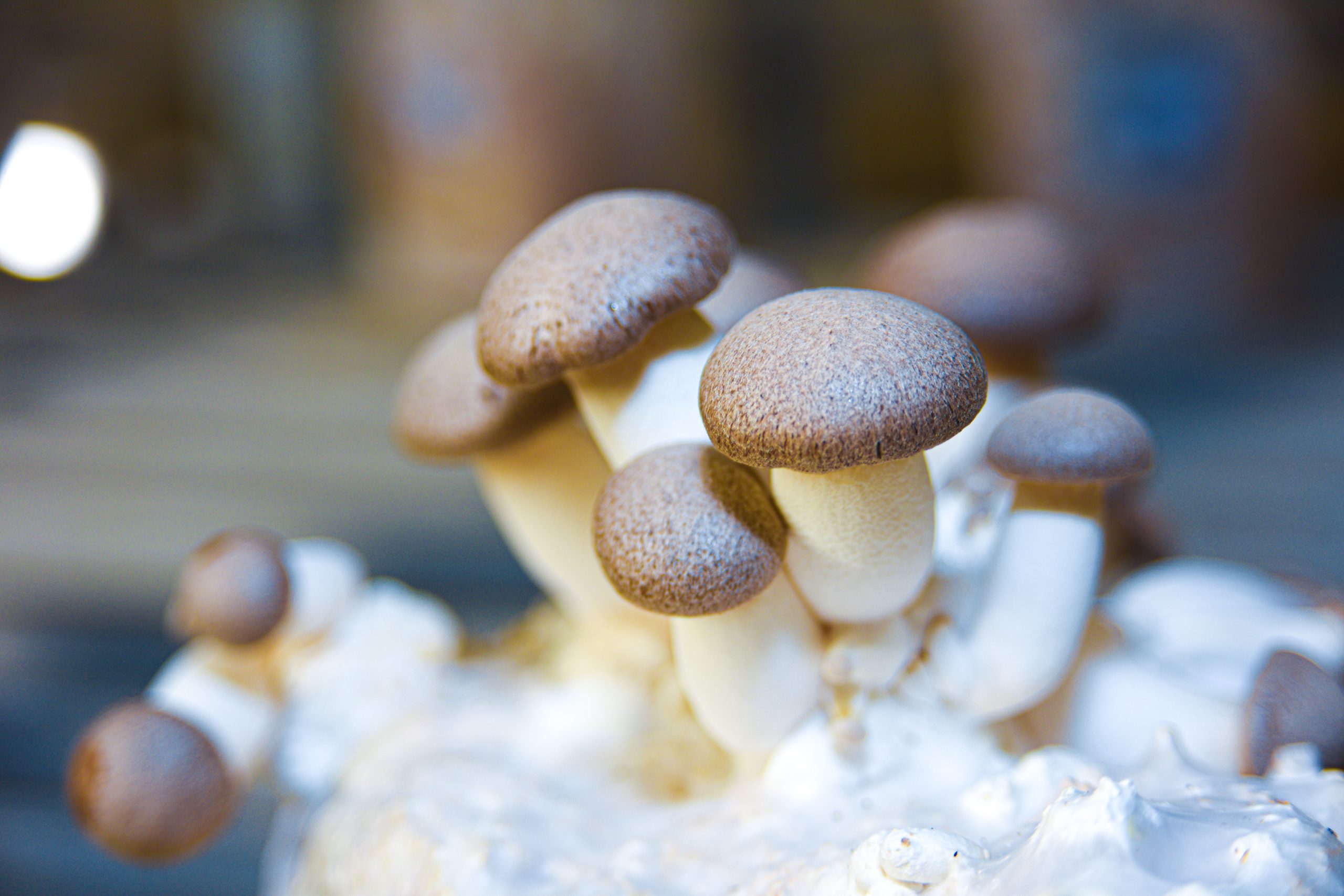 King Oyster – Grown for their stem – not the cap – a meat replacement – for vegans – holds the texture of meat
Yellow and grey oyster mushroom – controls cholesterol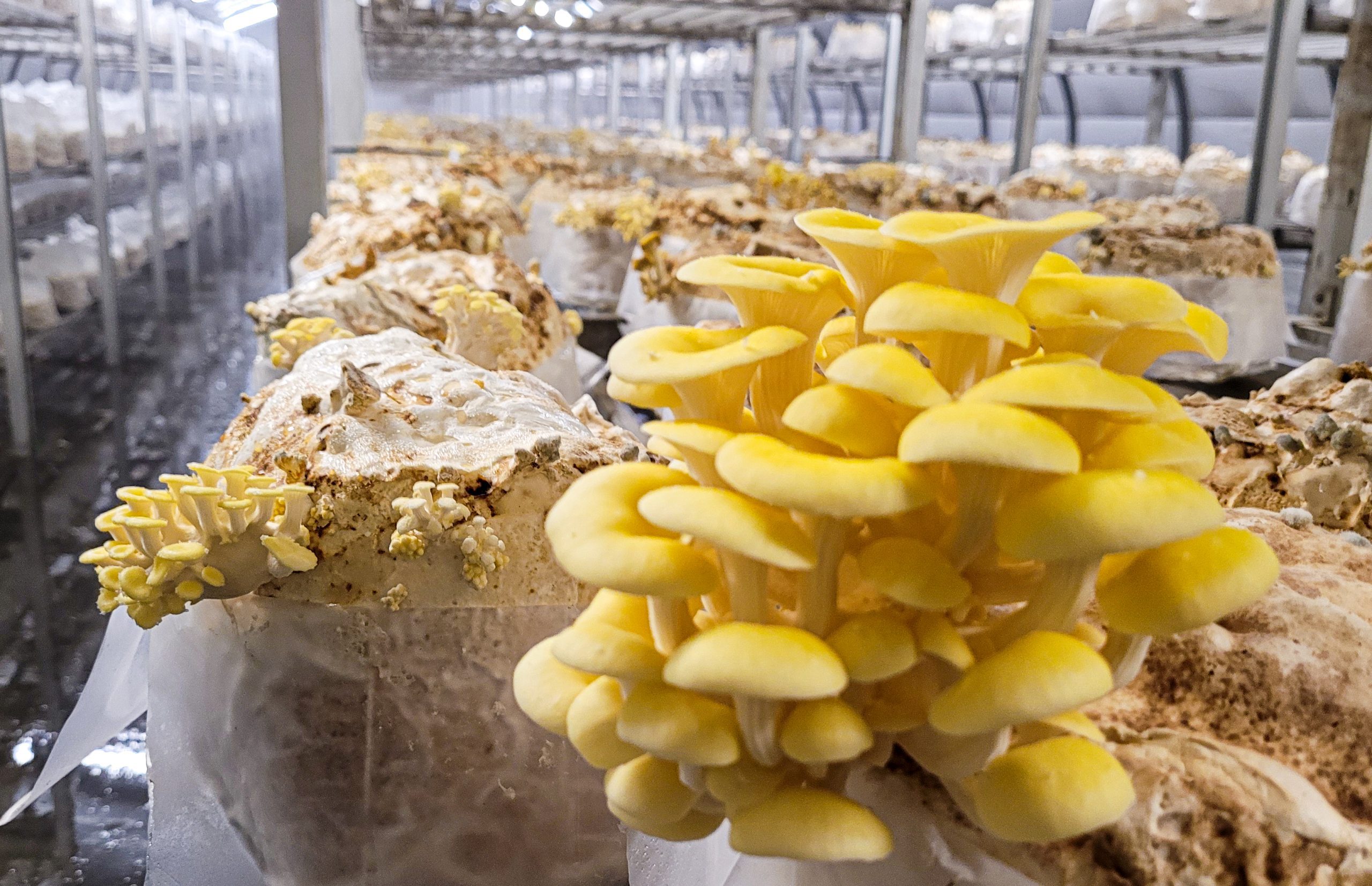 Nameko mushrooms – Health benefits for the lungs and can naturally thicken sauces. It is used in miso soup.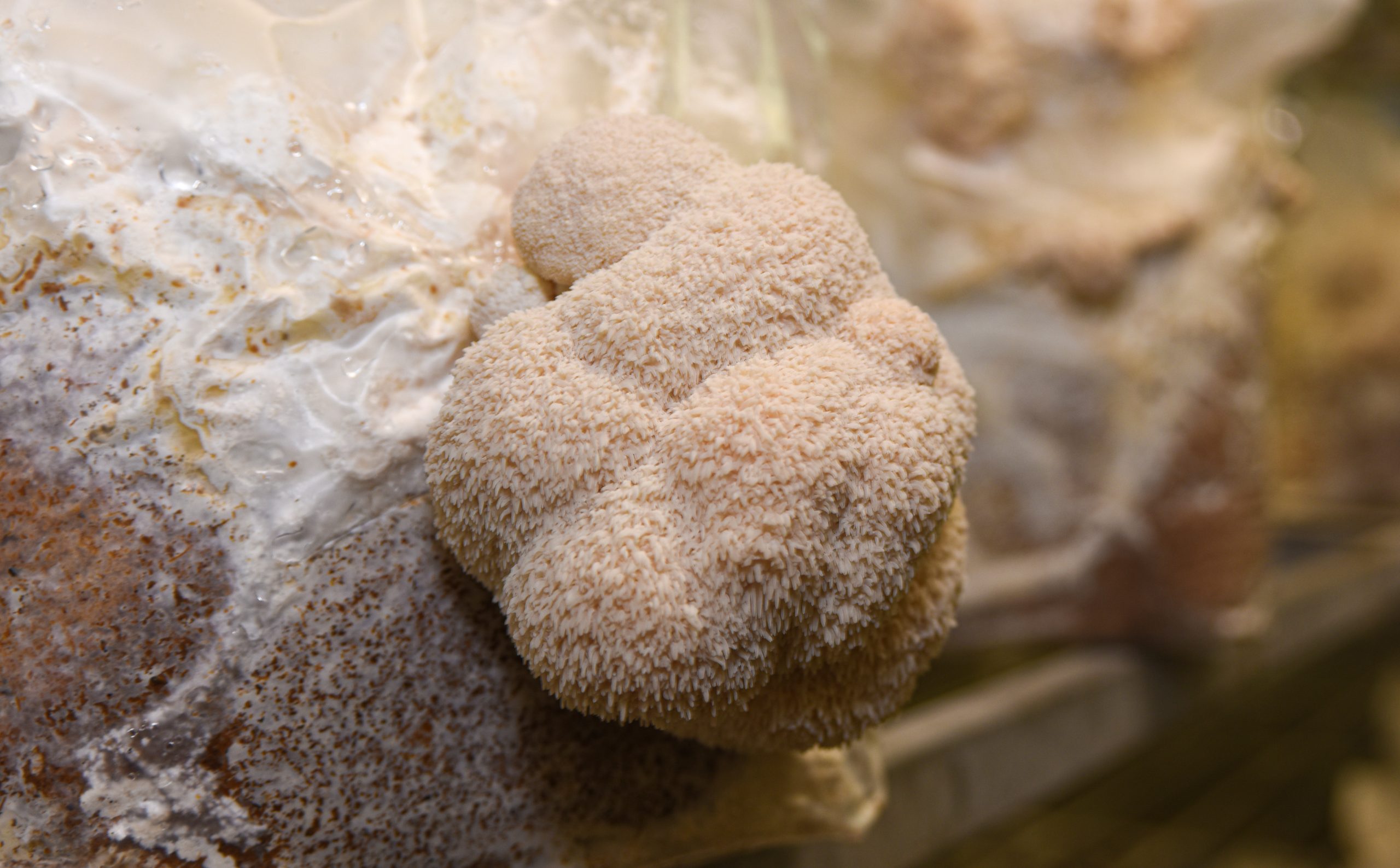 Lions Mane – known as brainfood, it reconstitutes braincells and staves off dementia. It can be very sought after. In cooking it is crushed and flattened and cooked like a steak
To get in contact, here is the website Garryhinch Wood Exotic Mushrooms.
Garryhinch, Portarlington, Co. Offaly, R32 V566
Tel: 057 86 97696
Mobile: 087 2506354
Email: info@garryhinchmushrooms.ie