Ireland's best beaches and marinas have been announced by An Taisce, with many awarded the globally recognised blue flag. The owners of Quigley's Marina in Glasson have retained the Blue Flag status for a record 20 years in a row now.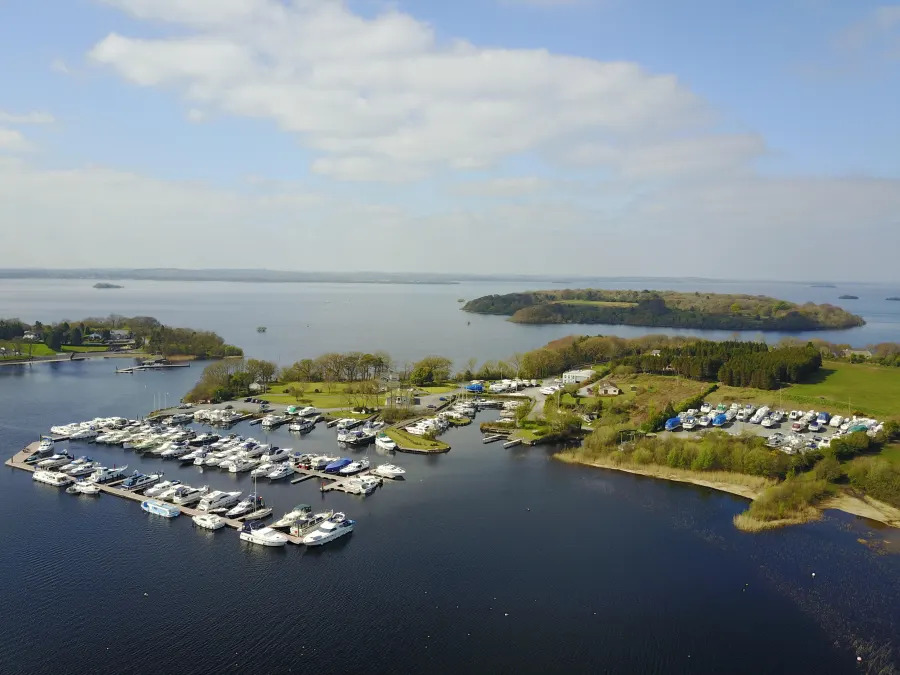 Brian and Glenda Quigley, who operate the facility, told the Westmeath Independent it was down to "hard work and attention to detail" to be once again recognised as having one of the best marinas in the country. "We are very happy to have retained our Blue Flag for 2023 which demonstrates that we are continuing to maintain our high standards," Glenda told the paper and added that there is "a lot of work involved" in completing the application process for the annual awards.
94 blue flags were awarded by An Taisce in the Republic this year, with beaches and marinas dotted all along the coastline.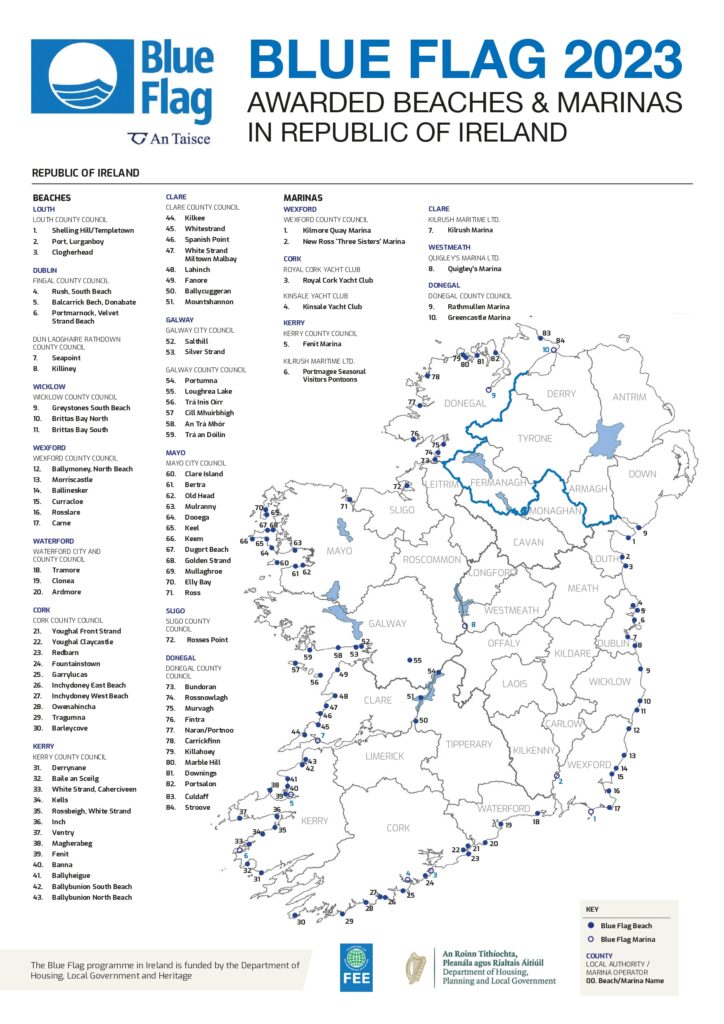 All 10 Marinas retained Blue Flag Status
For 2023, 81 of the 85 beaches and all 10 marinas awarded last year have retained Blue Flag status for the
season 2023. Three additional sites from Mayo are included this year, Bertra, Clare Island (Louisburgh) and
Old Head, which it was awarded for the first time since 2012.
The blue flag is one of the world's most recognised eco-labels, and choosing a blue flag beach as your destination means it strictly adheres to criteria relating to water quality, information provision, environmental education, safety and site management. The concept originated in France in 1985 when coastal local authorities were awarded with the flag for compliance with sewage treatment and bathing water quality criteria.
Quigley's Marina
Quigley's Marina on Killinure Point is situated at the south eastern end of Lough Ree, which is a short distance from Athlone, Westmeath. It is surrounded on three sides by water, in the townland of Glassan (or Glasson). The Point is on the mouth of the inner lakes, namely Killinure Lough, Coosan Lough, and Ballykeeran Lough.
The marina has 100 berthing spaces to offer and can accommodate boats up to 45ft. All berthing spaces have water and power supply, diesel, gas, pump out, showers, laundry, recycling receptacles, visitors jetty, public phone, reception area. They can be contacted by phone 090 6485866 or by email quigleysmarina@gmail.com.