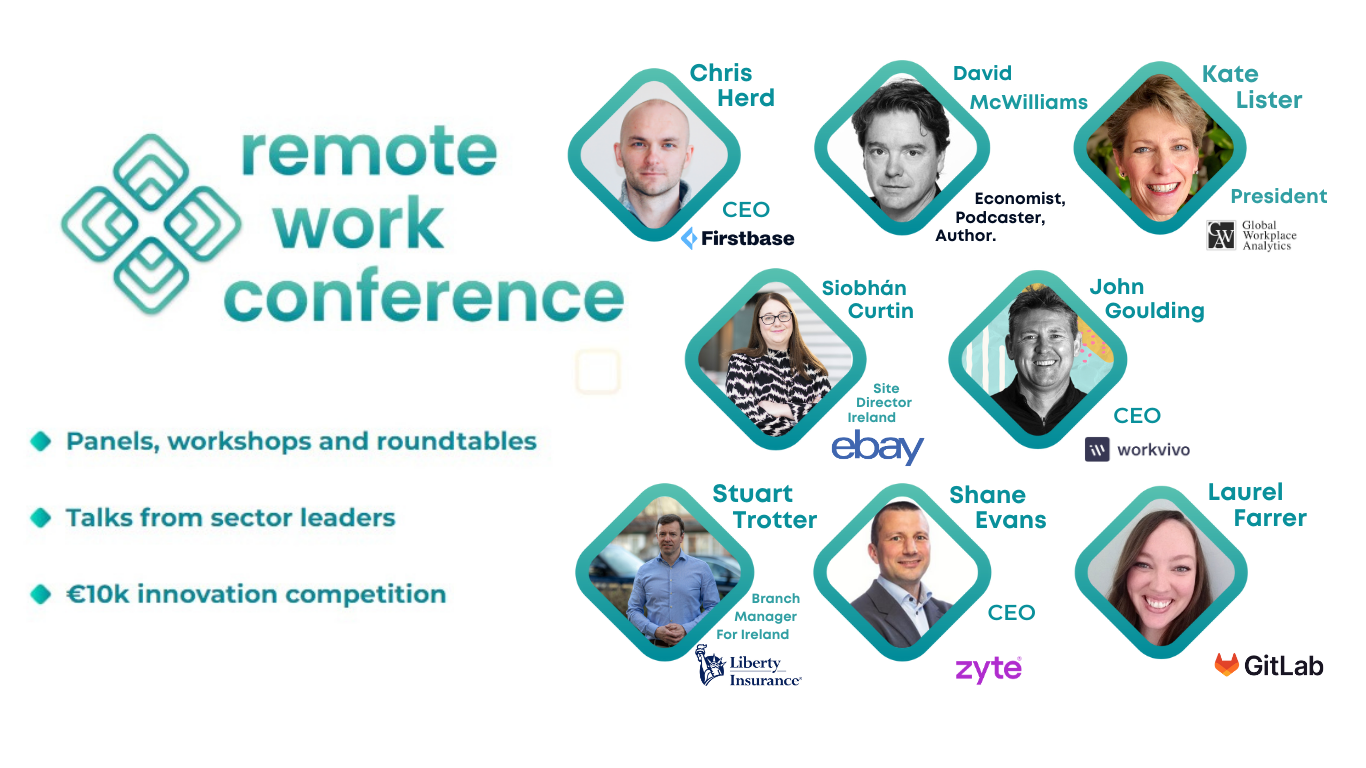 The Midlands is set to host a major National Remote Working Conference on June 8-9th, with an impressive line-up of international leaders and experts in Remote Working descending on Portlaoise to bring together the remote working community, leaders in government, business innovators, and employers to explore the future of work.

The last 2 years has swept remote work up into many things. The Grow Remote Summit will now focus on the need to have conversations, in person, on the future of remote for profit, people and planet.
The Summit will be exploring the challenges and opportunities over two days of talks, a recruitment fair, and a jam-packed slate of after-hours events.
24,000 Midlands Commuters
The message from Grow Remote is clear. There are an incredible 100,000 remote careers open to workers in the Midlands today. Around 30% of these have built in coworking stipends but many are not advertised locally as remote jobs often have no location within a tax jurisdiction/timezone. So, this is where not-for-profit Grow Remote step in.

A key aim for the Summit is to look at the gap between the potential of remote work and its current impact. Grow Remote estimate that as many as 24,000 commuters leave the Midlands region each day for work. The question is how there are so many commuters, a large proportion of which want to work remotely, and yet so many remote jobs available? The gap is either in visibility, suitability or accessibility and this is what the Summit aims to uncover and build solutions to.
Converting Irish Employers to Remote
Employers will be a key focus for the event, with Round Tables and Workshops looking at the common challenges experienced by companies that need solving. Leading remote-first employers will join companies who have recently made the transition to discuss best practice and explore solutions. Using experiences from their Alliance, which features senior executives from the likes of Vodafone and the ESB, and from running Ireland's largest training courses in Remote Working and Managing Remote Teams, the future of remote work will be opened up for discussions on how best to move forward in developing remote work policies and standards with employers
Conference Topics and Speakers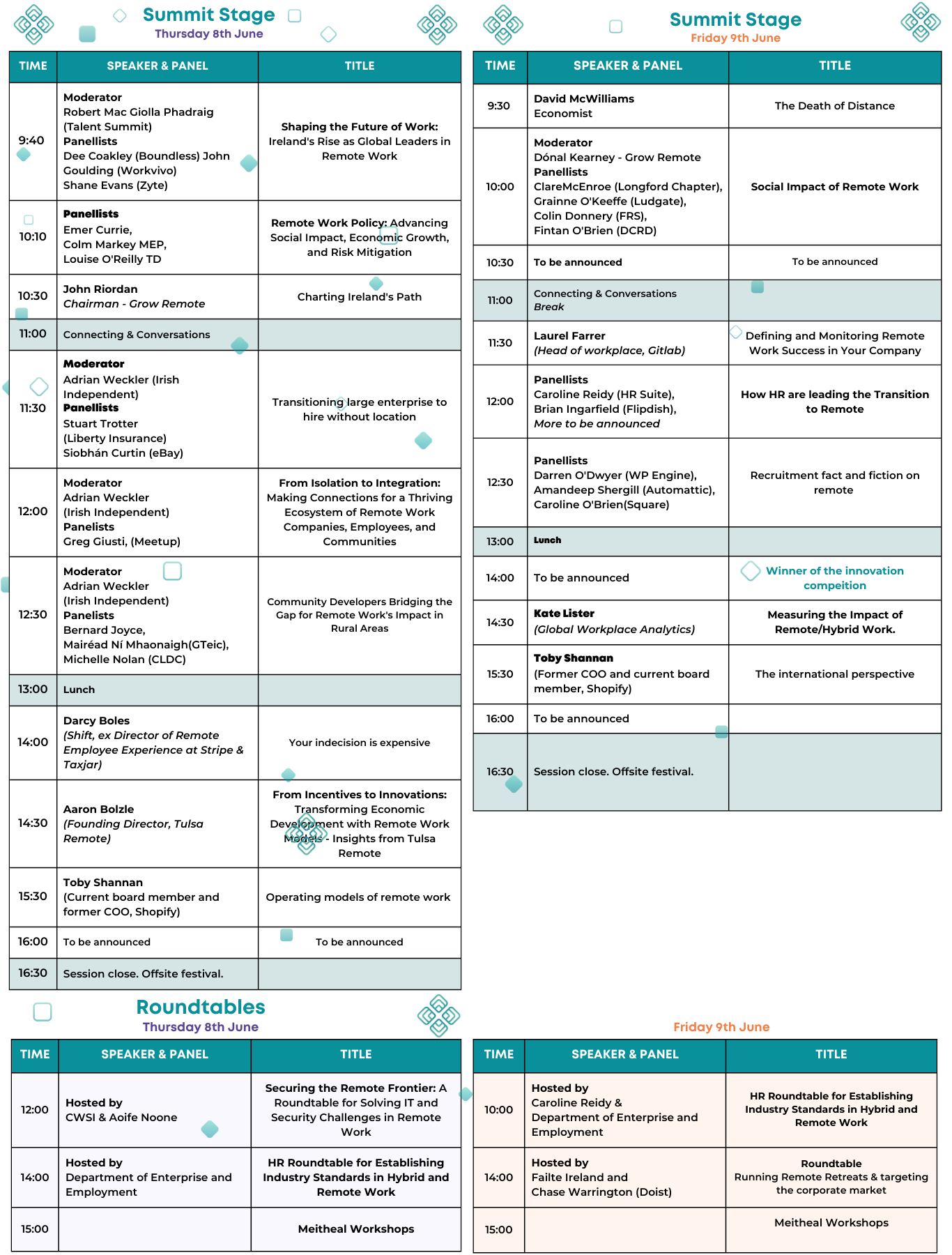 The conference features an impressive line-up of international experts in remote work. Sector leaders will participate in a packed schedule of talks, round tables, panels and more. Topics will include:
The economics of remote
Operating models for remote work
The politics of remote
The international perspective
Transitioning large organisations to remote
Making remote work for rural areas

The Conference will also feature a Recruitment Fair highlighting roles from small businesses to multinational companies, meet the organisations that are hiring remote workers across Ireland.

An Innovation Fund of €10,000 is available for innovative ideas that solve the challenges of the ecosystem.
Offline Festival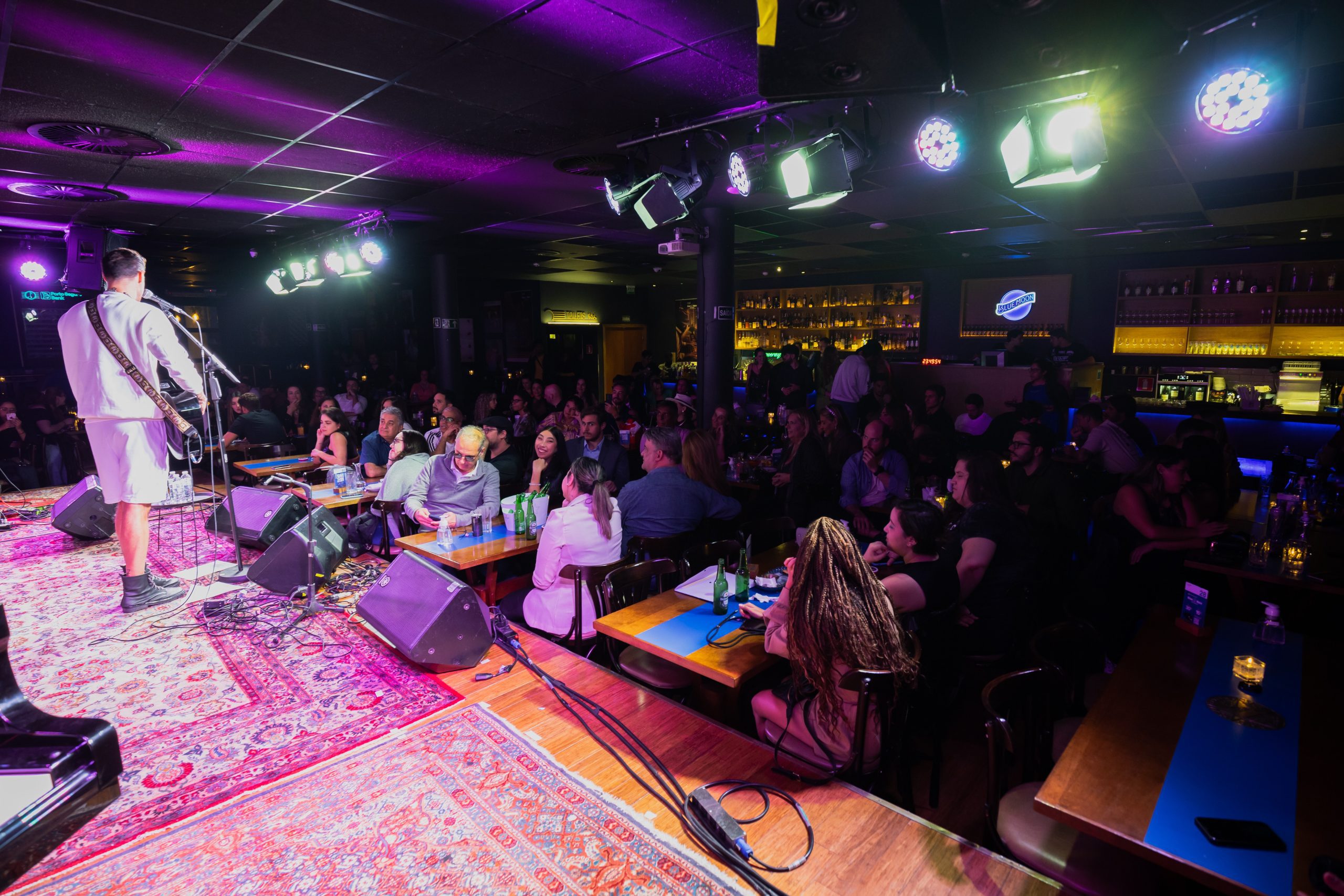 Building a community is important for remote workers, as isolation when working remotely can be an issue. Included in the Summit is an action-packed Offline Festival which is taking place at lots of locations around the town of Portlaoise. From traditional music, to DJ sets, theatre to craft beer tasting, and even a Lisdoonvarna-style match-making event. The trail will run over the course of the Summit and offer opportunities to network and meet like-minded people from the remote community, while experiencing the hospitality of the Midlands.
Mapping Remote
Greater visibility for remote working in the Midlands, and nationally, helps to frame the discussion and influence the future of remote.

Remote workers – from fully remote to blended working – are encouraged to join the Map of Remote for Ireland, to help measure the impact of Remote Work across the country. By mapping remote, visibility improves and important information on the stats around remote work can be compiled, like the below:

Top 5 Industries for Remote
IT
Business & Consultancy
Finance
Media
Education
Top 3 needs to Remote Works
Local connection
Career resources
Events
Remote workers supporting their ecosystem
78% work from their own homes
67% are willing to contribute to their local community
Top Remote Roles
Software Architect
Project Management
Support Advisor
Team Lead
Quality Assurance
Finance Manager
HR Business Partner
Trust Agent
Senior Product Manager
Product Manager
Talent Director
Solutions Architect
Technical Writer
UX Designer
VP of IT
Marketing Manager
Book you tickets today!
The Remote Working Summit takes place in Portlaoise on June 8th and 9th, learn more and book your tickets with Eventbrite: