Gillian Treacy and her husband Ronan took over 'Mooney's Drapery' in the centre of Portarlington in 2019. Now a thriving cafe and interior design shop, Hummingbird Interiors, is a buzzing hub of activity.
Gillian was severly injured in a car accident in 2014 which took the life of their youngest son Ciaran (4), caused by a drunk driver. During her sleepless nights following the accident, Gillian watched many gardening programs that inspired her to think of a new business venture. With Ronan's 30 year experience in retail, Gillian turned her attention to the thought of setting up an interior design business.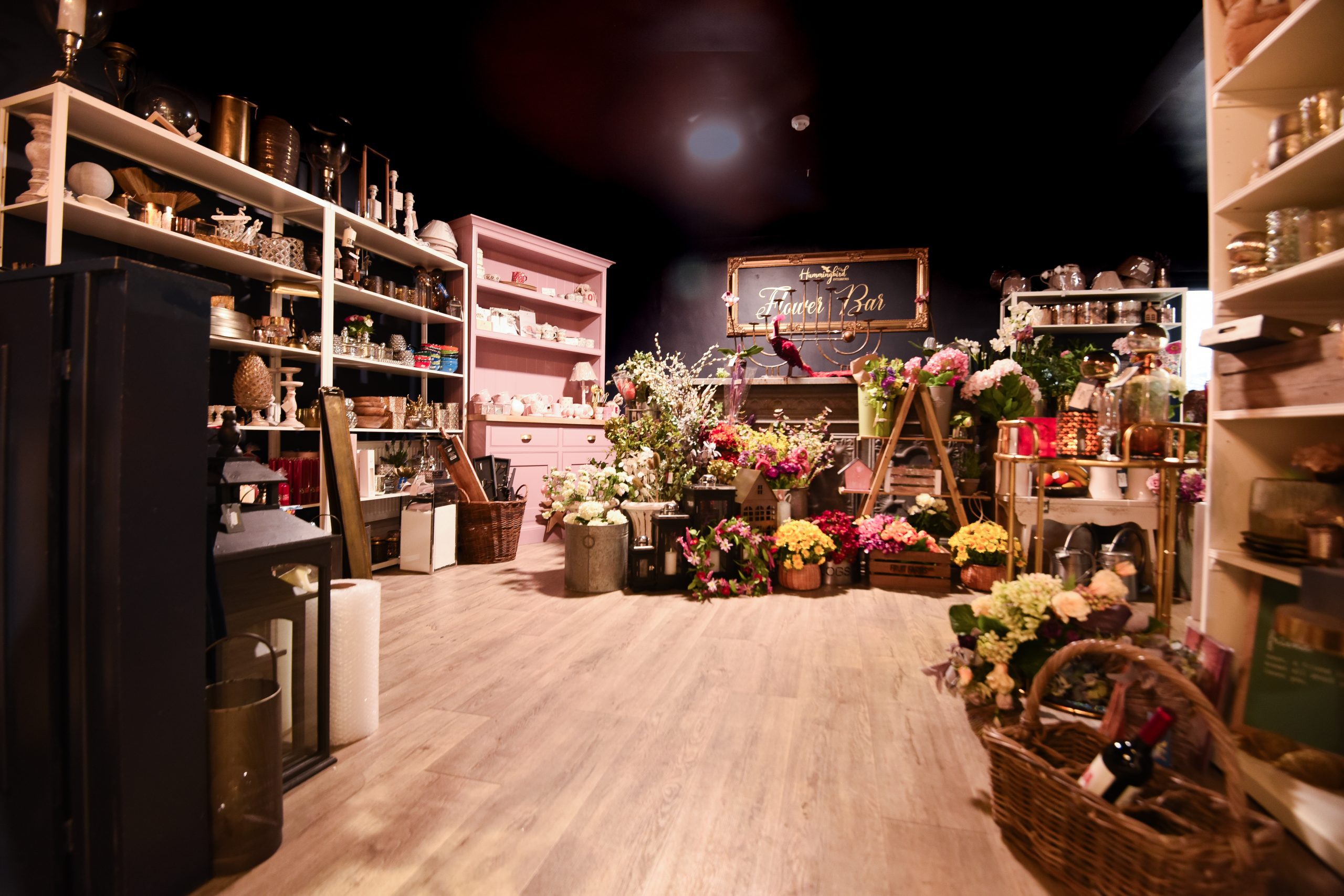 "When a little robin perched itself inside the door of the kitchen, something shifted for Gillian"
"For years, I would look at Mooneys Drapery, thinking it would make for a great location for an interior design business" said Gillian. In 2019 they bought it and when lockdown hit, it became their 'big' project. When friends started questioning the idea, along with the amount of work that had to be done, gutting the place, changing stairwells, taking up carpets, they did have second thoughts. But, one Sunday morning when a little robin perched itself inside the door of their kitchen and made its way towards the fireplace, something shifted for Gillian. At that moment she was checking Laois County Council's website to see if planning was granted. She felt it was little Ciarán reassuring her. The next day, planning permission was granted.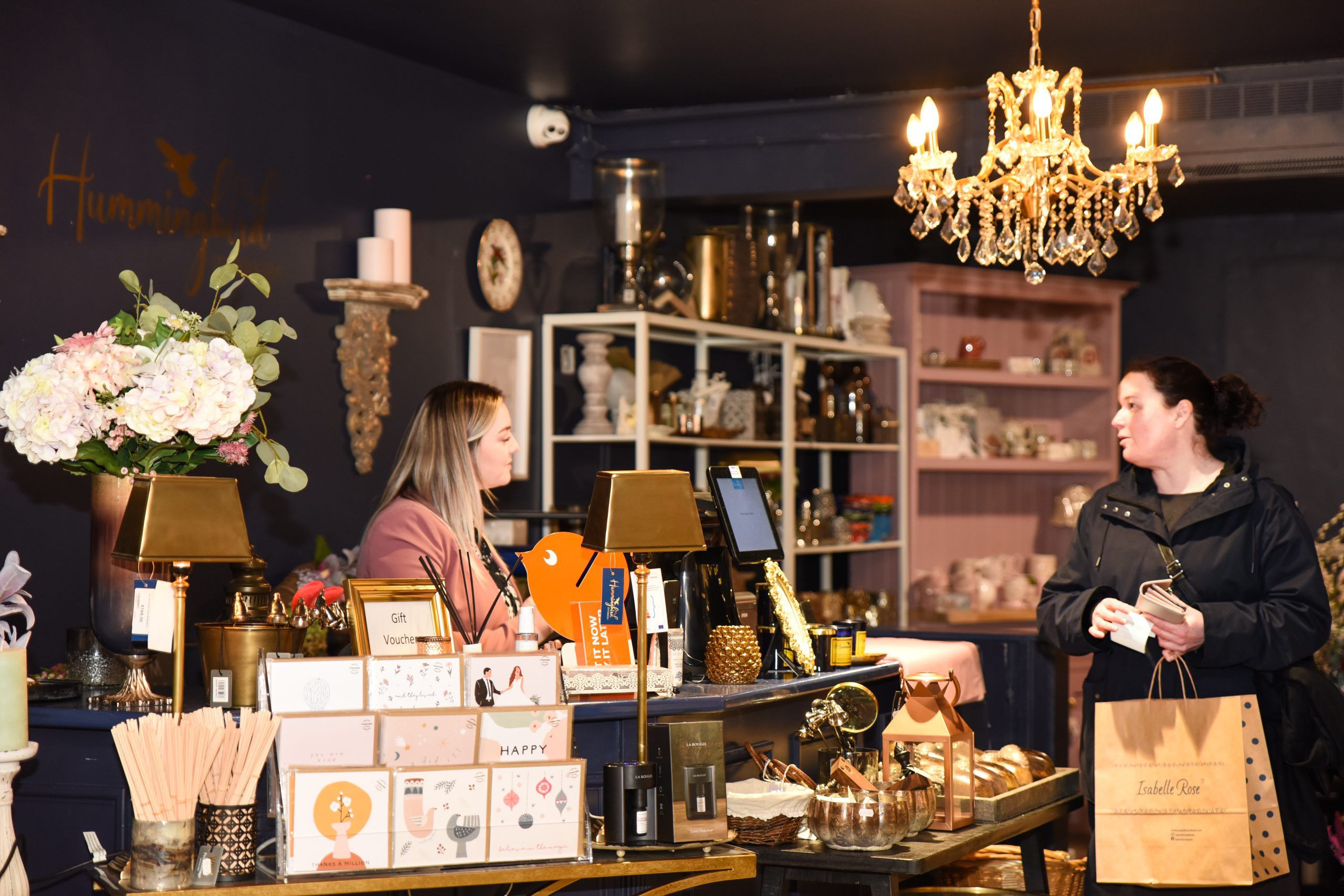 Covid really worked for 'Hummingbird Interiors' as locals used the cafe as a takeaway where they could meet eachother during lockdown while waiting for their coffees and online, the interior side of the business did really well. According to Gillian, "when Noreen McCormack joined as a chef from the Heritage in Killenard, things really started to click", with her great skills and wealth of experience, Gillian mantains "Noreen had made it what it is, with her special twist on things". They serve the breakfast blaa, paninis, wraps, soup, pastries, delicious cakes and barista coffee. The interior of the café is partly painted orange, "it's his little input", says Gillian, as it was Ciarán's favourite colour. Her 16 year old son, Sean, works in the coffee shop, and according to Gillian, it has really helped him socially, plus, he is now a skilled barista coffee maker.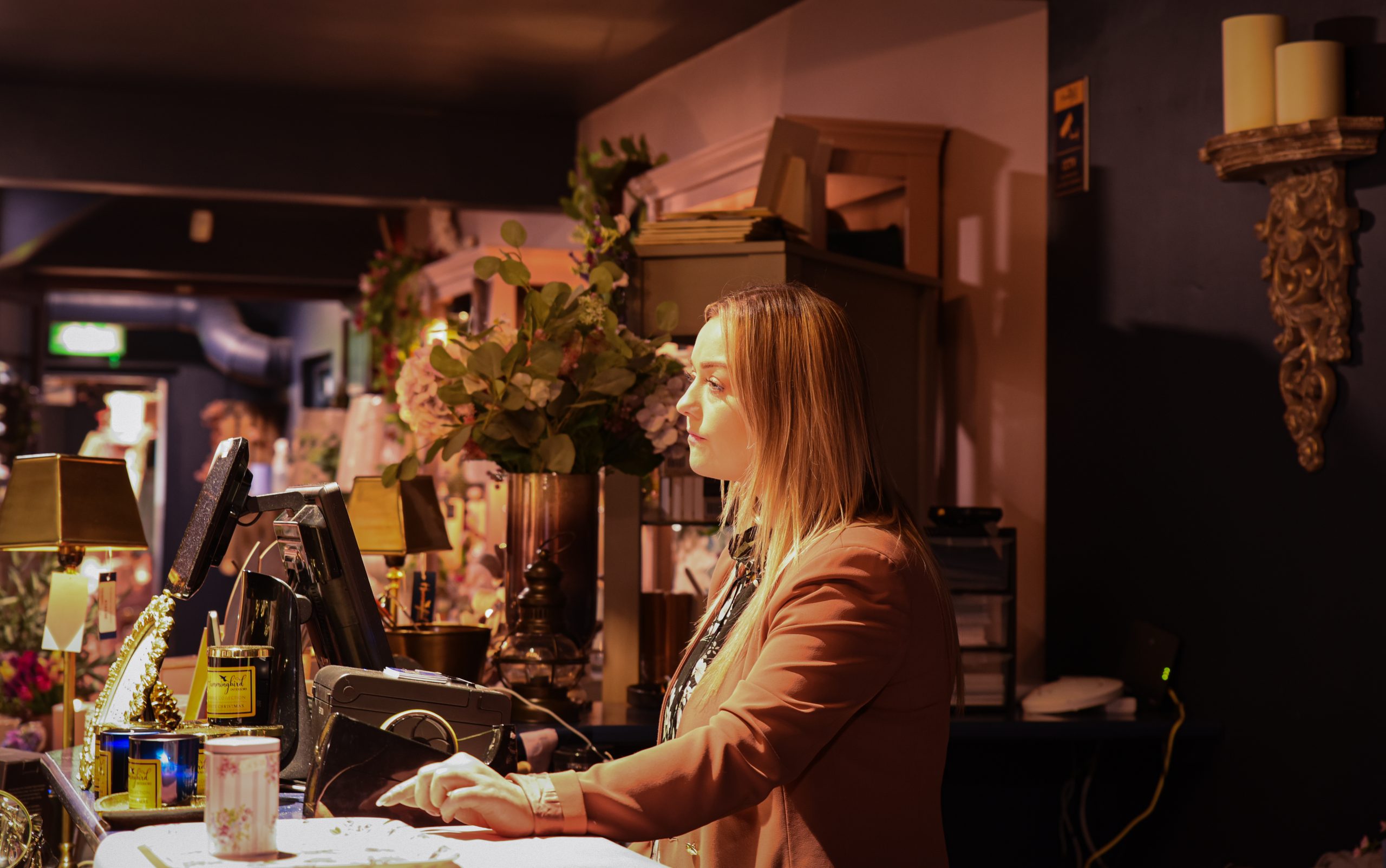 Gillian is especially proud of her 'Faux Flower Bar' where they sell bespoke faux flower wreaths which are extremely popular, she spends hours making them and orders come in from Cork, Kerry and all around Laois. Other big selling items for them are handmade candles and soaps, all produced in Ireland. She also sells Ballyryder Granola from Stradbally and all the café food is made on site. The website support she received from Local Enterprise, Laois was extremely beneficial as her online sales are very important.
If a hummingbird is a tiny fly that inspires hope and good luck, we want to pass on the best wishes to Gillian and Ronan and their "home away from home". Visit them on Main Street, Portarlington or via their website: Hummingbird Interiors.