"50% of Primary School Kids in Ireland, can't kick a ball correctly." (Belton, 2020)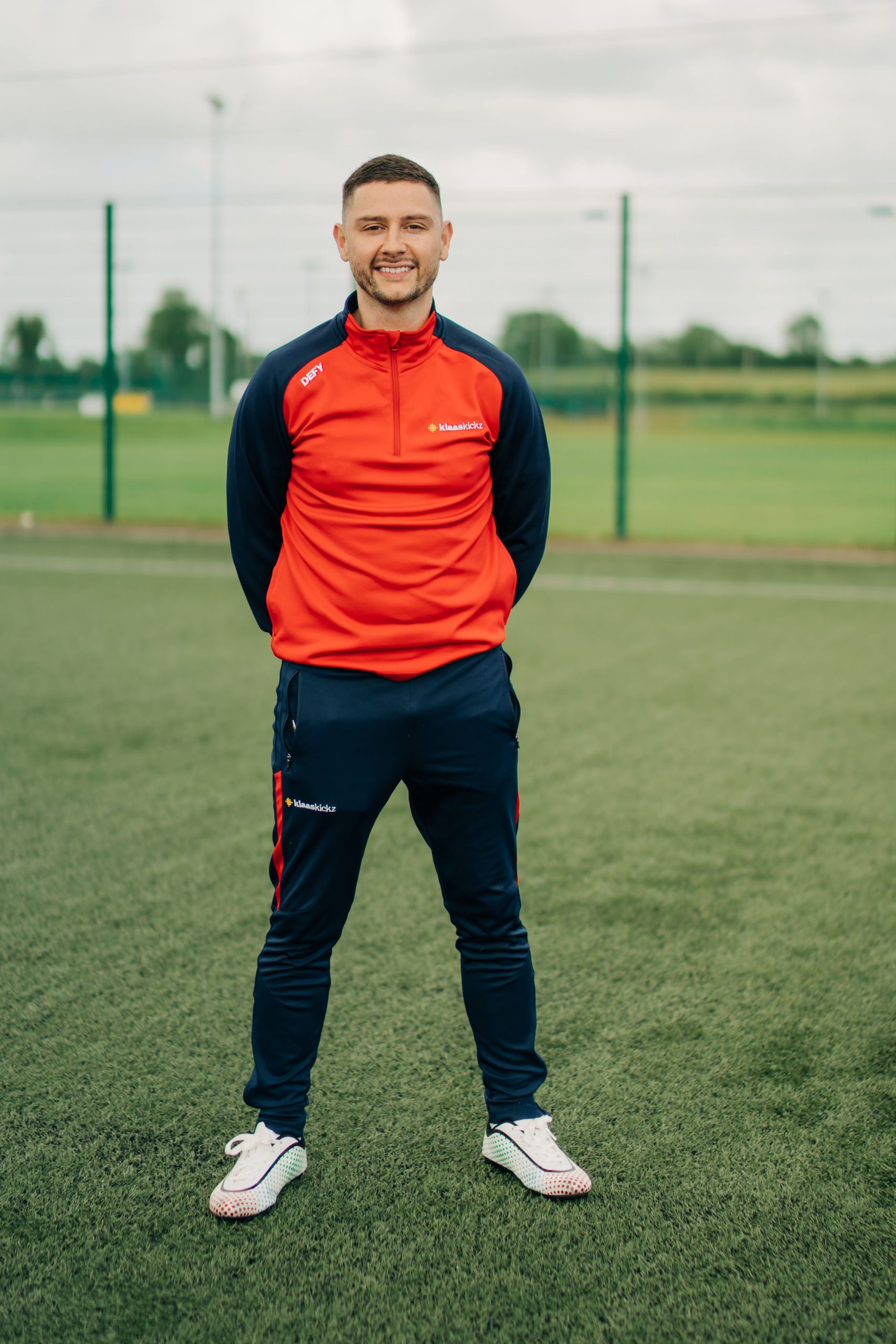 What are Klaaskickz colour coded boots?
A Mullingar based company 'Klaaskickz' has created and developed colour-coded football boots to help children under 10 to learn the basics of kicking through colours and development of the fundamental movement skills. Klaaskickz is named after owner Mark Connaughton's dad, Klaas. Klaas is of Dutch and Nigerian heritage but lived in Ireland all his life, playing, teaching, and living the sport. His colour-coded football boots help children learn football through colours where they can 'Pass with Green', 'Shoot with Blue' and say "No to the Toe" with Red.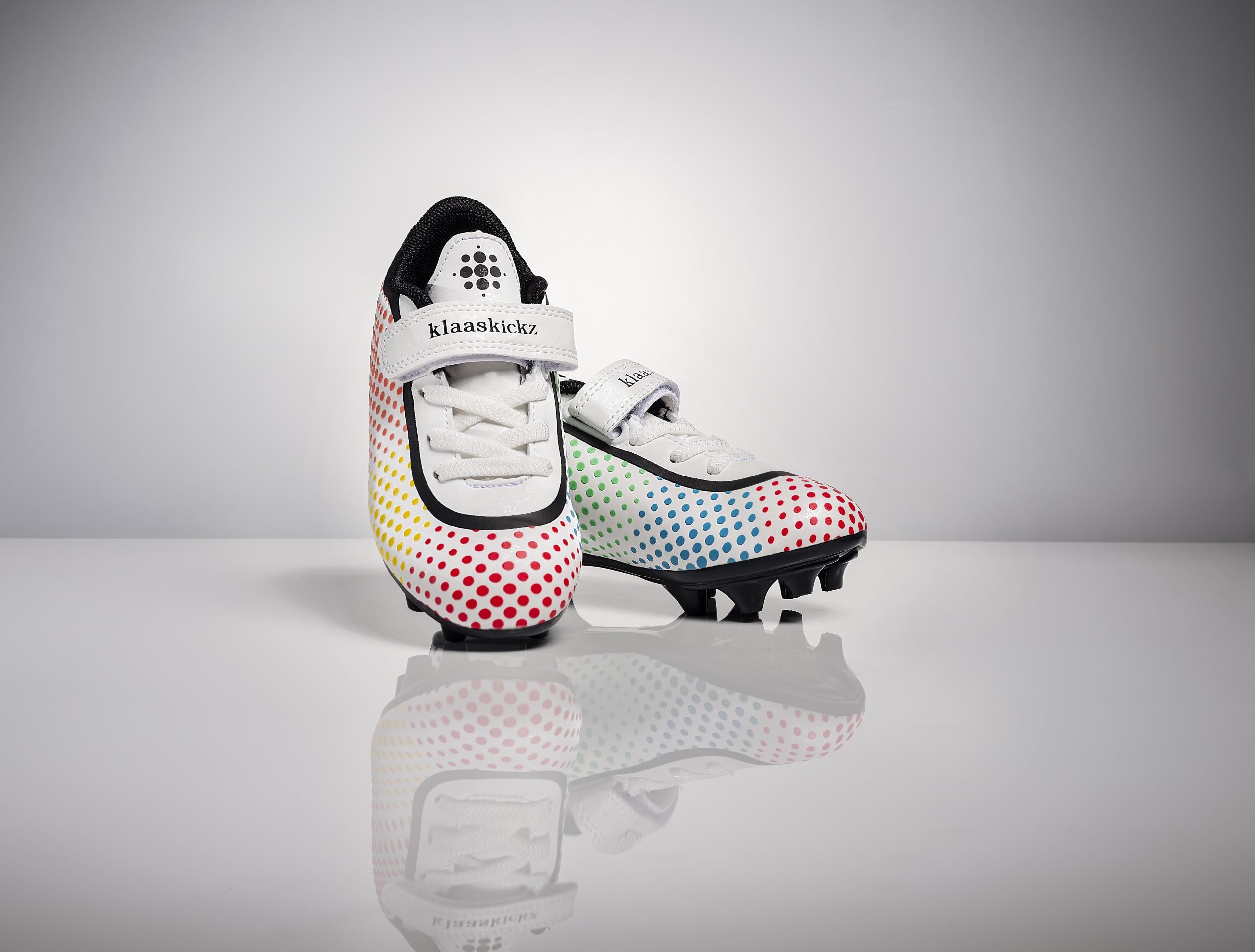 Klaaskickz at the National Ploughing Championships
There will be an opportunity to meet Mark Connaughton and his team at the National Ploughing Championships next week as he is one of 30 companies being showcased at the Local Enterprise Village. There will also be a surprise guest with him, showing off his football skills. Ireland's 6-a-side star Sam Watkin will demostrate how it all works and there will be plenty of opportunity for the under 10s to try on the colour coded boots.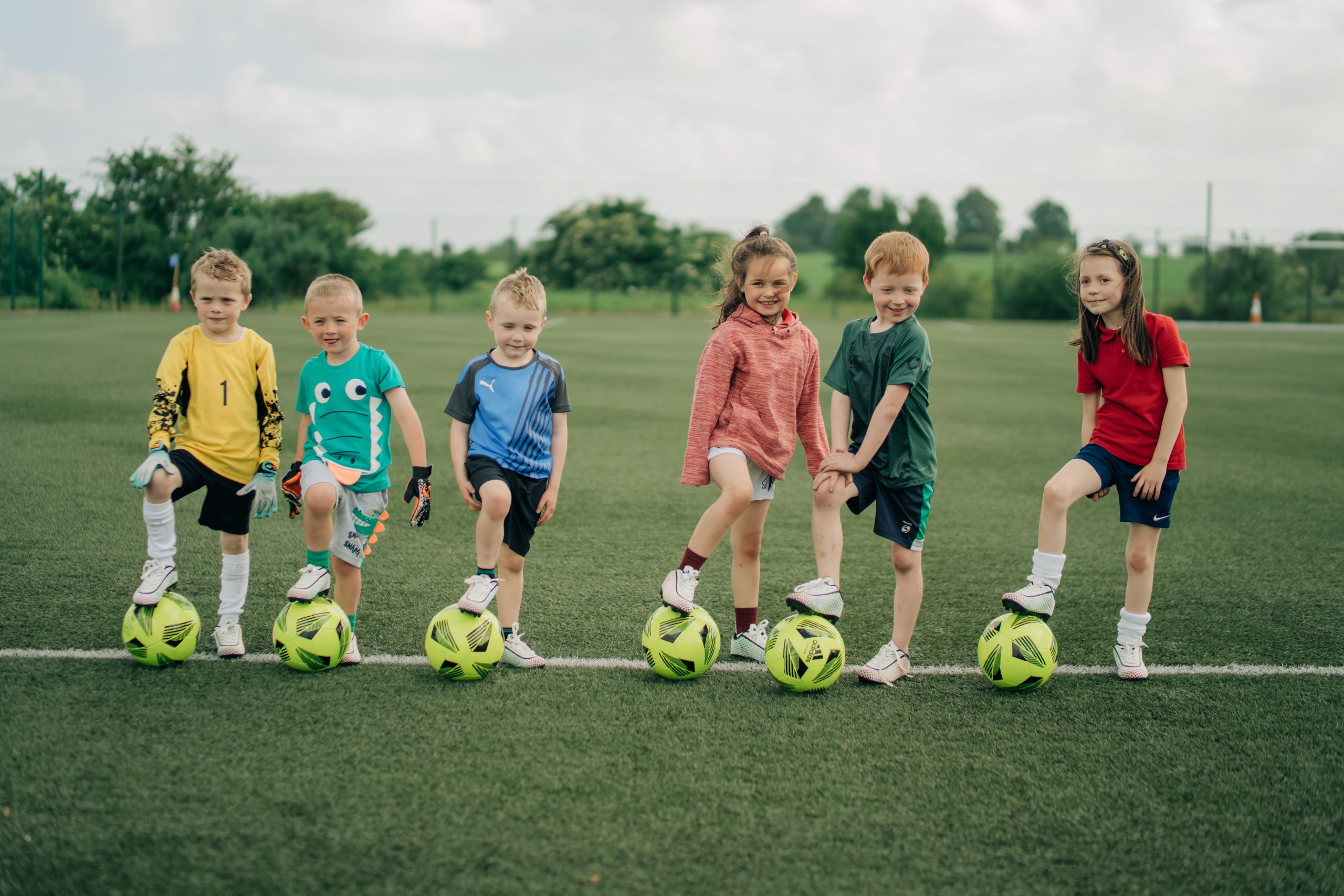 A tough journey
The journey wasnt an easy one for Mark. WIth help from his Local Enterprise Office, Westmeath, Enterprise Ireland and a new investor the tables started turning for him. A former player with Shelbourne, Longford and Mullingar Town, Mark became a football coach. In 2019, after 5 years in the United States he returned home to Mullingar to begin work on his idea to invent a colour coded football boot. "The Covid Pandemic gave me the opporttunity to slow down, utilise the time and make mistakes," Mark explains, but he found it tough getting to where he is today; "I never gave up because of my sporting background. I was determined, persistent and focused and it came together eventually". He remembers that period from 2019 to 2022 as the toughtest period "I got the prototype wrong eight times. That meant losing 30 days everytime I got it wrong." For Mark, he had to spend a long time getting the boot right in relation to durability, comfort, size, design.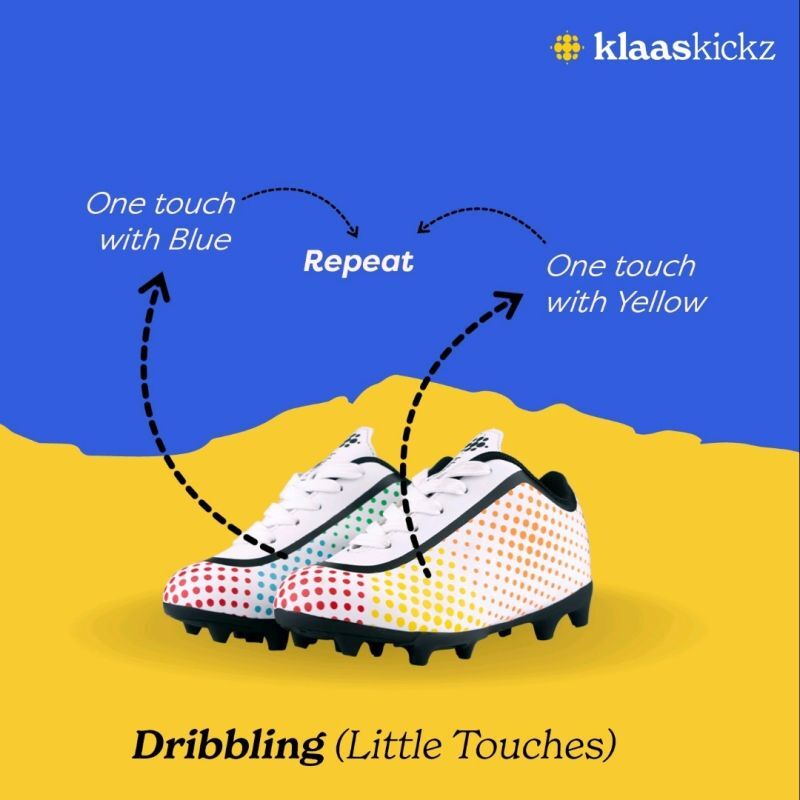 Help from Local Enterprise Office, Westmeath
When he reached out to his Local Enterprise Office in Westmeath, he was able to get the help he needed "Irene Lynch was amazing and really helpful. She would keep sending me funding opportunitites and eventually I received mentoring and a primary grant". It was the local enterprise office who connected him with Enterprise Ireland where he took part in their 'New Frontiers Programme' with eleven others. This programme is designed to help start-ups with support and funding. According to Mark, "In Phase 2 of the Programme I got to test the product and make a proper Business Plan."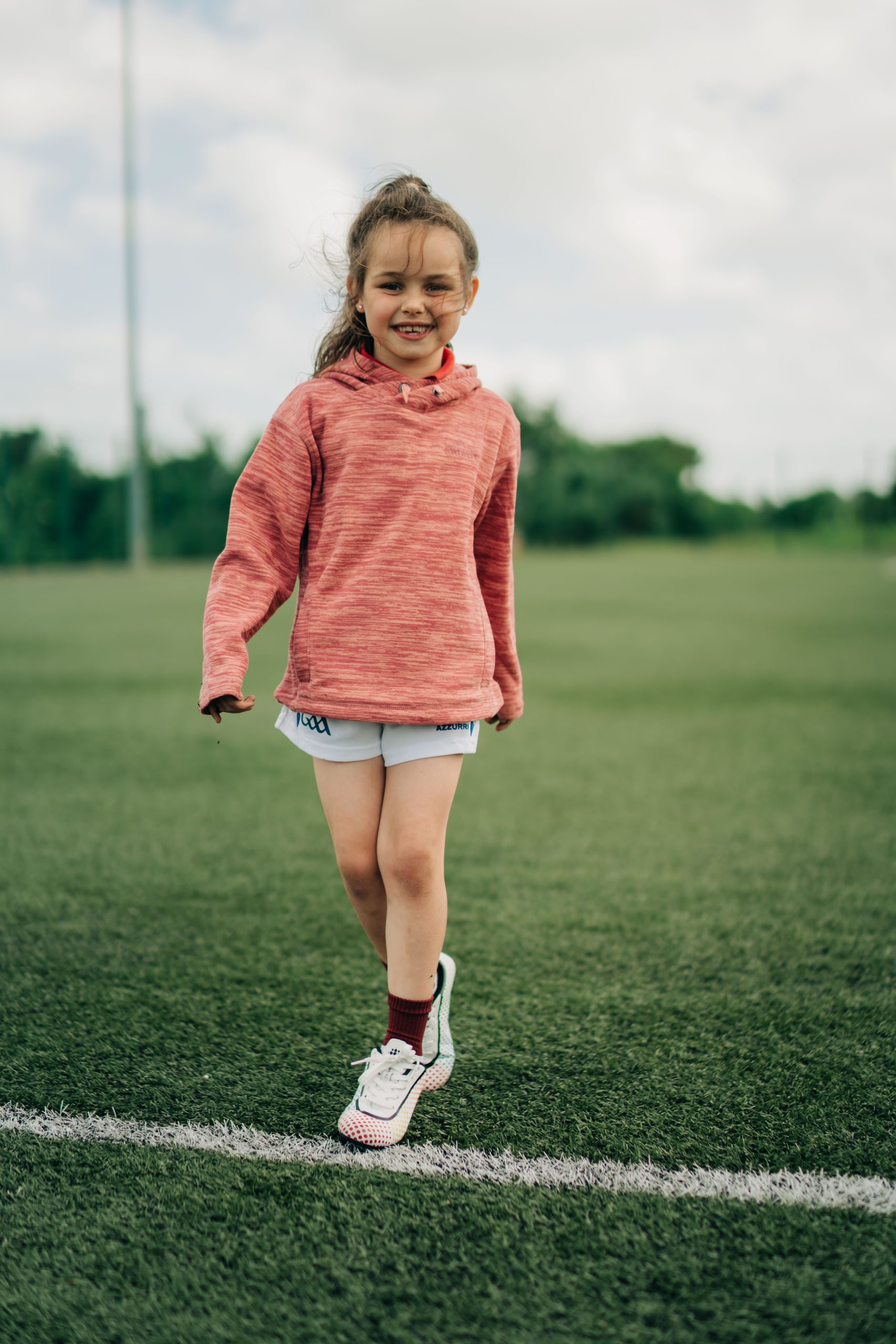 Klaaskickz Academy Schools Programme
In 2022 after years of testing and failed prototypes, Mark finally arrived at the correct design and fit. Good fortune was on his side, when late in 2022, John Powell from Irish Premier Homes invested in his product. In a Dragon's Den type scenario "he's much nicer and really loves the whole concept!," John Powell got on board. At €39.99 the Klaaskickz boots can now be bought in 43 sport and shoe shops nationwide. For Mark it meant he was able to get 4,500 pairs last month. "Being able to purchase 4,500 was a very big deal for me as I started with only being able to purchase 23 pairs initially." He is now also active in schools with his Klaaskickz Academy Schools Programme. Using the colourful rainbow football boots children in junior and senior infants go on imagination adventures with football and fun at the heart of each session. He has taken his Academy to schools throughout Westmeath, Carlow and in parts of Dublin.
Learn more from their Klaaskickz website and visit them at the Local Enterprise Village at the National Ploughing Championships, 2023.