Innovation in the Midlands region in the areas of STEM and ICT Education continues to grow, as Longford seeks to be the first county in Ireland with Computer Science as a Leaving Cert option in all secondary schools in the county. Longford County Council was today awarded funding to progress the ambitious plan under the Public Service Innovation Fund 2023.
Council to work with Microsoft and Ericsson
The project will see the Council collaborate with industry experts Microsoft & Ericsson and upskill teachers in the county by creating a learning network, providing ICT equipment and resources using Micro:bits and Microsoft's Dreamspace Academy. It was one of 18 projects awarded a total of €750,000 from the fund, with each novel project benefiting from investment of between €25,000 and €60,000 as well as ongoing support and mentoring from the Public Sector Transformation Delivery Unit at the Department of Public Expenditure, NDP Delivery and Reform. Projects were submitted under 4 different categories – Digital Transformation, Citizen Support Innovation, Green and Sustainable Initiatives, and Innovative Design of Services.
Regional STEM and ICT
The move to introduce Computer Science to all Longford Secondary Schools is the latest in a range of STEM and ICT educational initiatives across the wider Midlands region. Elsewhere in the Midlands, hundreds of Offaly students continue to participate in the VEX Robotics programme, with students from Tubber NS recently winning the national finals, representing Ireland at the World Finals to be held in Dallas, Texas, later this year.
Under the newly-formed Midlands ICT Cluster, the region has ambitious plans under the areas of Skills and Talent in terms of Regional Education. Early pathways to ICT are key, developing more ICT-aware educators to encourage higher take-up of STEM, ICT and computer science programmes among learners. Building on the strong progress which has already been made, the cluster aims to support the region in the delivery of suitable programmes for young people at primary level to be introduced to ICT, along with developing STEM, ICT and Computer Science at secondary level, and implementing more industry focused projects through increased levels of practical engagement between students, educators and industry with regards to STEM, ICT and computer science at primary, secondary, third and fourth levels.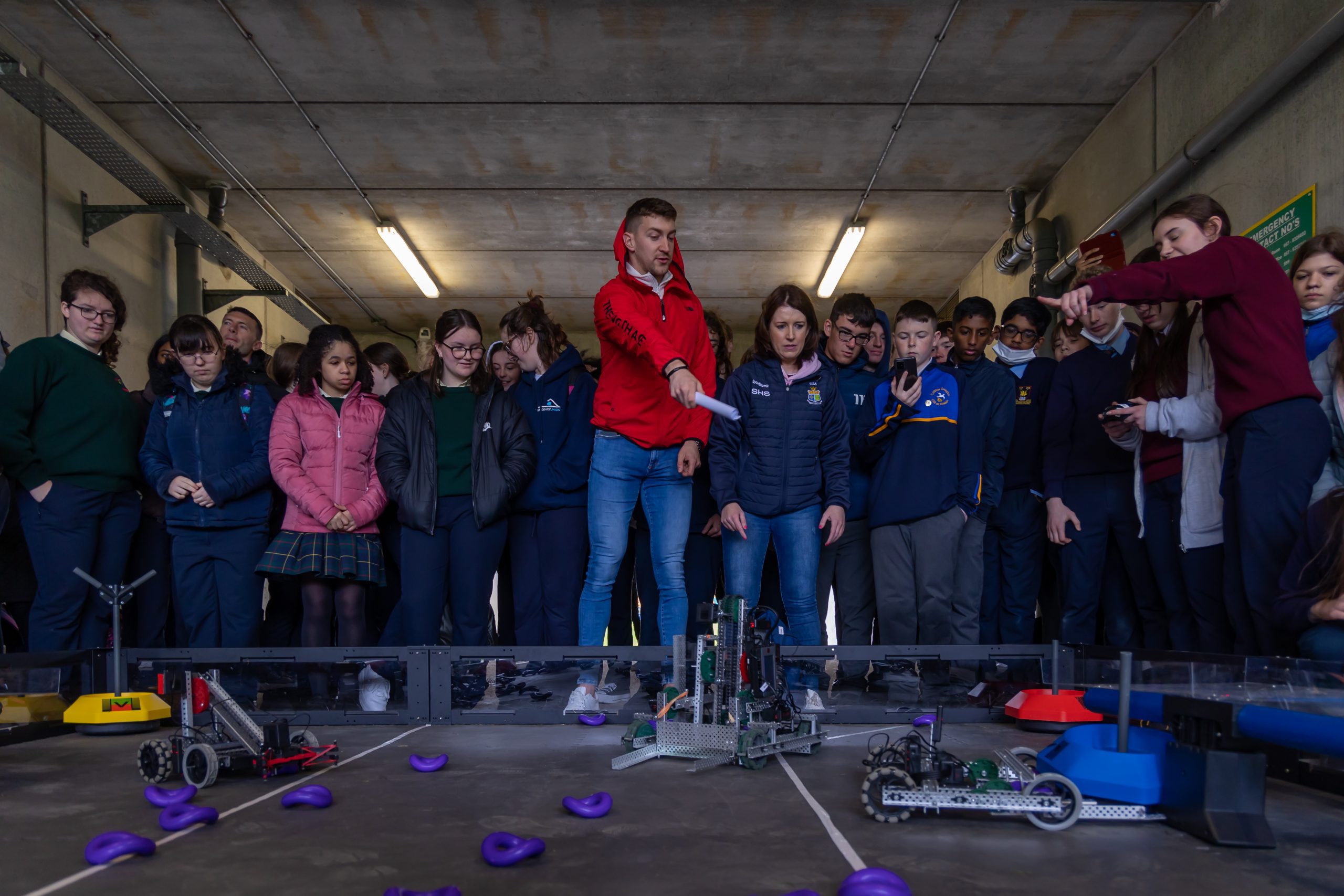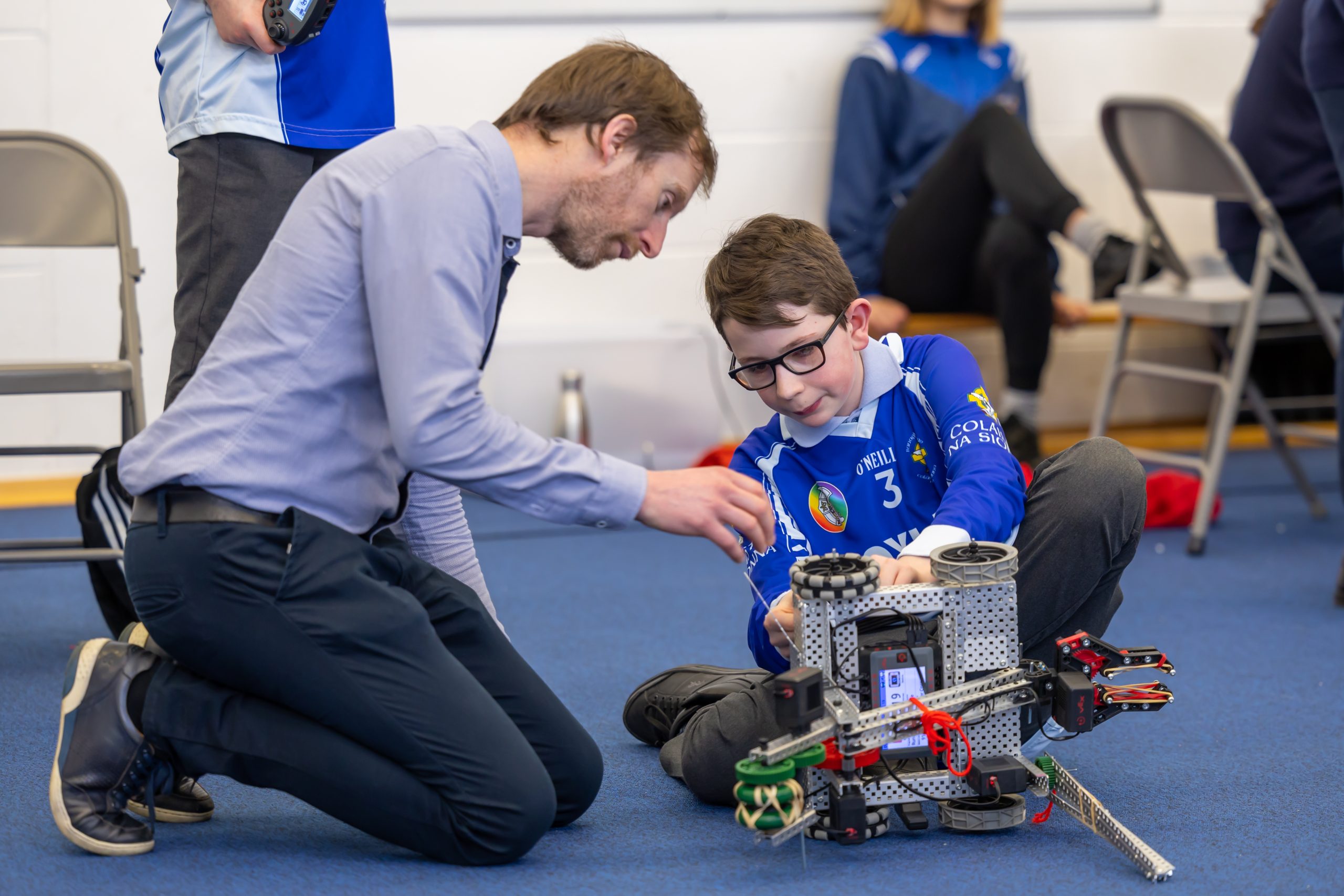 Photographs – Paul Moore and VEX Robotics