Longford author and photographer Shelley Corcoran's is releasing a new book called 'The Most Irish Person'. It celebrates the beautiful multicultural society Ireland has become over the past decade, featuring children from all different cultures. Because after all, we are all Irish!
Shelley's work has been published in many poetry anthologies and journals and her art has been exhibited worldwide. We speak with Shelley about the release of her new book, on sale in April.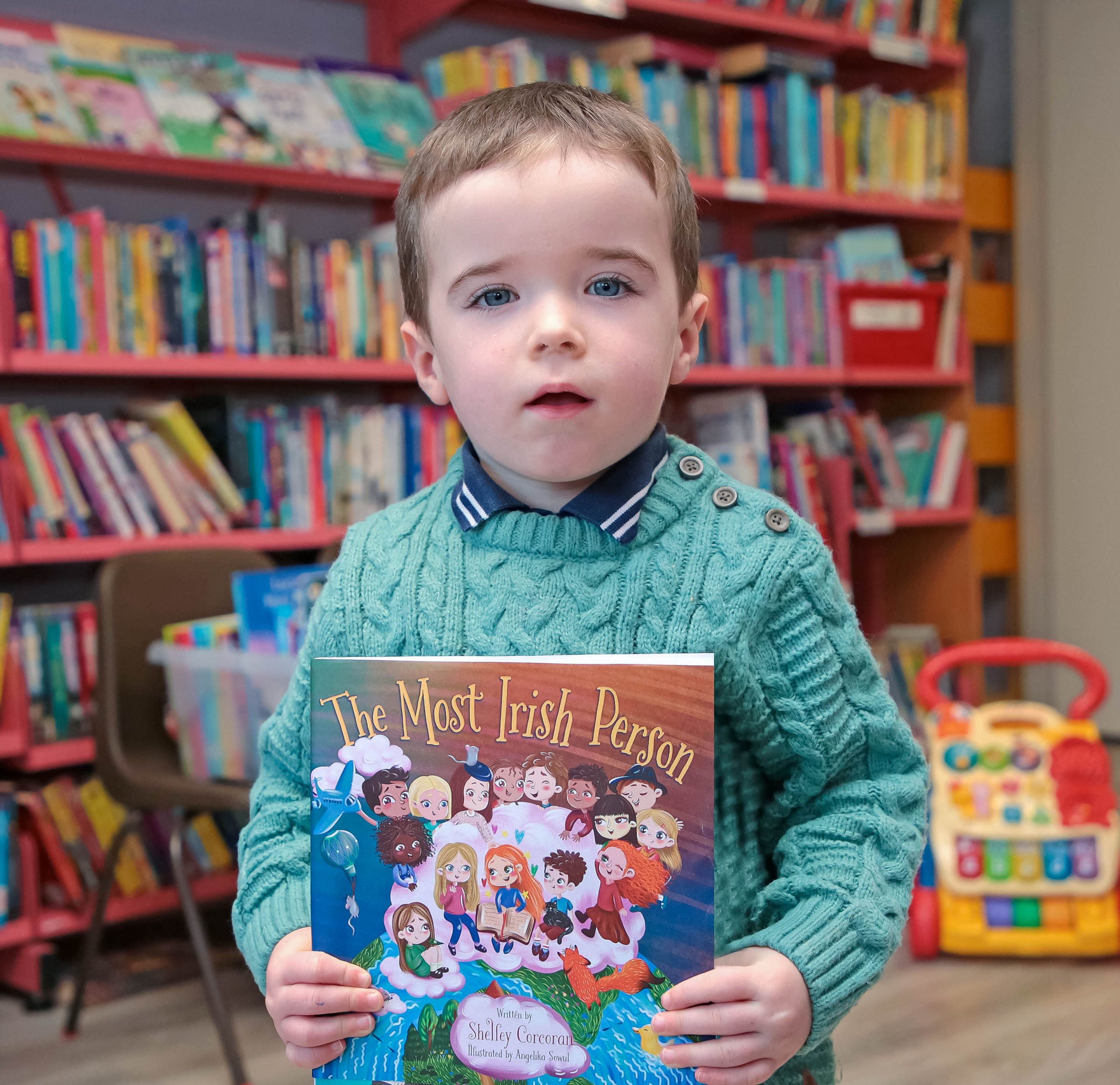 Shelley Corcoran, writer and photographer
Shelley Corcoran is also a photographer and the idea of writing 'The Most Irish Person' came about when photographing the junior infants in Longford, for the Longford Leader newspaper. She said "I noticed the wonderful cultural diversity that exists within each school and thought how lucky it was for all these little 4 to 5-year-olds to be able to experience growing up with Irish heritage and at the same time embracing all these different cultures in their classroom.
Writing a children's book
The age range of the book is for 3 to 8 years olds. She believes that all children growing up in Ireland can relate to her book, as they are living it every single day. "They know children that may have moved to Ireland from Italy or a friend that has a French father, or maybe a classmate that was born in Ireland to Polish parents or perhaps a school friend with a Nigerian mother and so on". She goes onto say that all the nationalities that are mentioned in her book sit beside each other and play in the playground together daily.
The illustrations
Angelika Sowul illustrated the book. Angelika is originally from Poland and moved to Longford when she was young, Shelley believes she is a perfect example of what the book is about. The children's photographs that appear on the Instagram page @the_most_irish_person_book are all local children living in Longford. Former mayor of Longford, Uruemu Adejinmi (the first African female mayor in the Republic of Ireland) has strongly endorsed the book.
Longford as a place to live
She believes Longford is rich in history from Corlea Bog to St Mel's Cathedral. "Longford is full of literary writers, such as Maria Edgeworth and Goldsmith. The festivals in Longford are full of energy, music and fun such as the Cruthu Festival and the Longford summer festival. It is where I choose to bring up my daughter as I want her to experience the spirit of the midlands."
You can pre-order 'The Most Irish Person' book here Currach Books.