Where history comes alive…
The theme for National Heritage Week 2023 from August 12th– 20th is 'Living Heritage'. This theme is centred around the practices, knowledge and skills that have been passed from one generation to the next and are still in use today. Let's look at activities taking place in Laois, Offaly, Westmeath and Longford and picking a top 3 for each county.
Westmeath
There are 51 events planned in Westmeath. Some highlights of this year's programme include a falconry demonstration, free entrance to Belvedere Gardens and Park on August 19th, lacemaking workshops in Athlone and Kilbeggan Libraries, and a spinning workshop in Castlepollard Library. In Athlone, there will be a day of free admission to Athlone Castle which will host a medieval town market with demonstrations of traditional skills and crafts on August 16th. There will also be a chance to hear about conservation works to the Malone Mausoleum in Kilbixy on Tuesday August 15.
Top 3 events, Westmeath
Storm the Castle
On August 16th from 10.30am to 5pm, Members of the Society for Creative Anachronism will return to Athlone Castle with a re-enactment of a medieval town market with onsite demonstrations, incorporating some of the traditional skills and crafts, such as herbology, cooking, needle-binding, embroidery etc. A selection of period costumes will be available for visitors to dress-up in throughout the day. A variety of traditional games will also be available for everyone to enjoy. Admission is FREE to visitors on the day. Further Information Athlone Castle Visitor Centre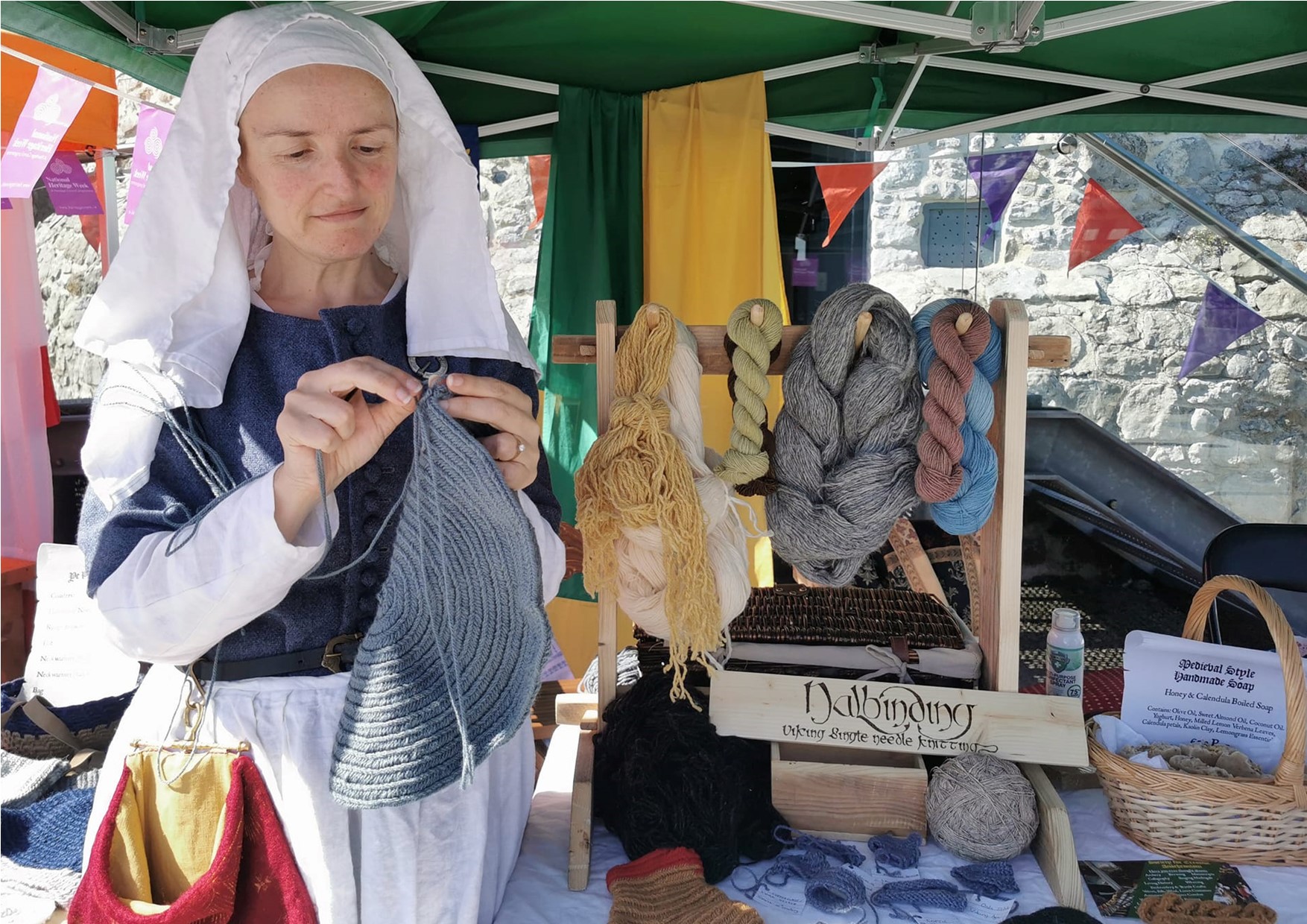 2. The murder of Westmeath native, Sergeant Michael Kennedy by bush ranger Ned Kelly
On the 26th October 1878 at Stringybark Creek, near Mansfield, Victoria, Australia three Victorian policemen were murdered by the infamous Bushranger Edward (Ned) Kelly. All three men were born and raised in Ireland. Michael Kennedy was born in Tonaghmore, Fore, Co. Westmeath. This talk, by author and historian Michael O'Connor, will give Michael Kennedy's history from his birth in Tonaghmore to his untimely death at Stringybark Creek.
Event is at Fore Abbey coffee shop, Fore, Westmeath N91 TN92 – August 19th 7pm to 9pm
3. Family Fun day and yoga at Hightown Forest Camp and Farm
On Wild Child Day, at Hightown Forest Camp and Farm, experience nature based crafts, games and activities. Parents are welcome to join in the activities or participate in outdoor yoga. Limited spaces per session and booking is essential, please book by emailing grainne.omalley1@gmail.com or phone 087 9751702. There will be two workshops on the day, 10:30 – 12:00 and 12:30 – 2:00. August 19th in Coralstown, Kinnegad, Co. Westmeath
List of events Westmeath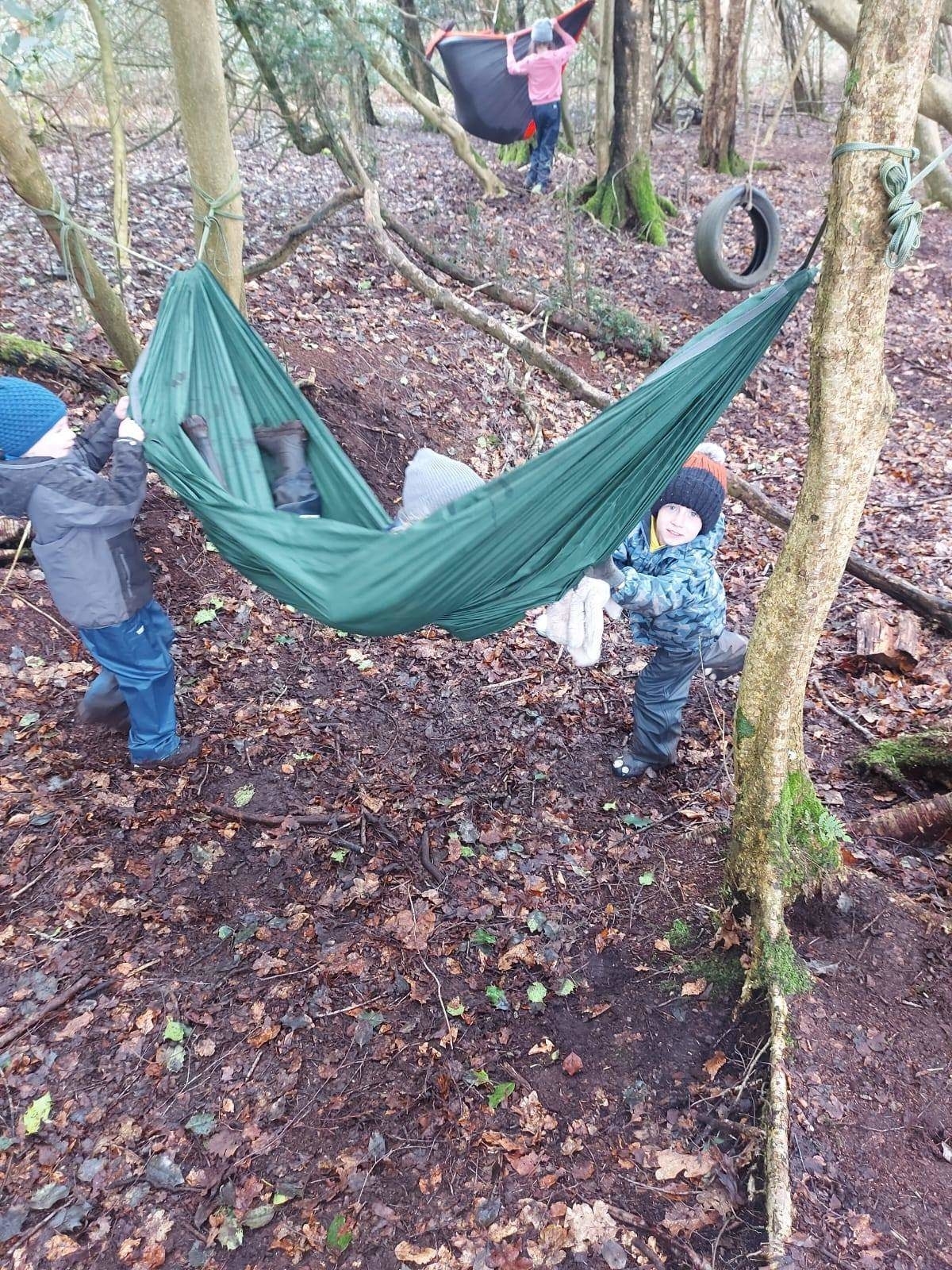 Longford
It will be storytelling, walks and Bog Bites galore at the Corlea Trackway Visitor centre, Keenagh, Longford, all through Heritage week. There will be specially guided, storytelling walks for children, finding out about the heroes and legends of ancient celtic lore. Learn how Cú Chulainn got his name, how Fionn Mac Cumhail became so wise. Why Midir built a massive timber road across a bog plus other tales of Queen Medb & the Children of Lir. Free Event for 5-12 year. Booking is necessary as is adult supervision.
There is a series of Bog Bites, learning about nature, bugs, insects and flora and fauna. A rare chance to meet some awe-inspiring bog bugs. There are so many to see. Creeping ones, noisy ones, crawling ones, flying and colourful ones too! Take a glimpse at their weird and wonderful daily lives.
Top 3 events in Longford
Bog Head Sculpting
You will be creating some bizarre looking bog heads, using peat as the main material alongside organic and man-made found objects to produce your unique bog head. Free event for 7-12 years. Adult supervision is a must as is booking for this event. Due to the nature of the event we ask that you dress for mess. Date 15th August. 3pm to 4.15
Further Information Office of Public Works 043 3322386 mary.forbes@opw.ie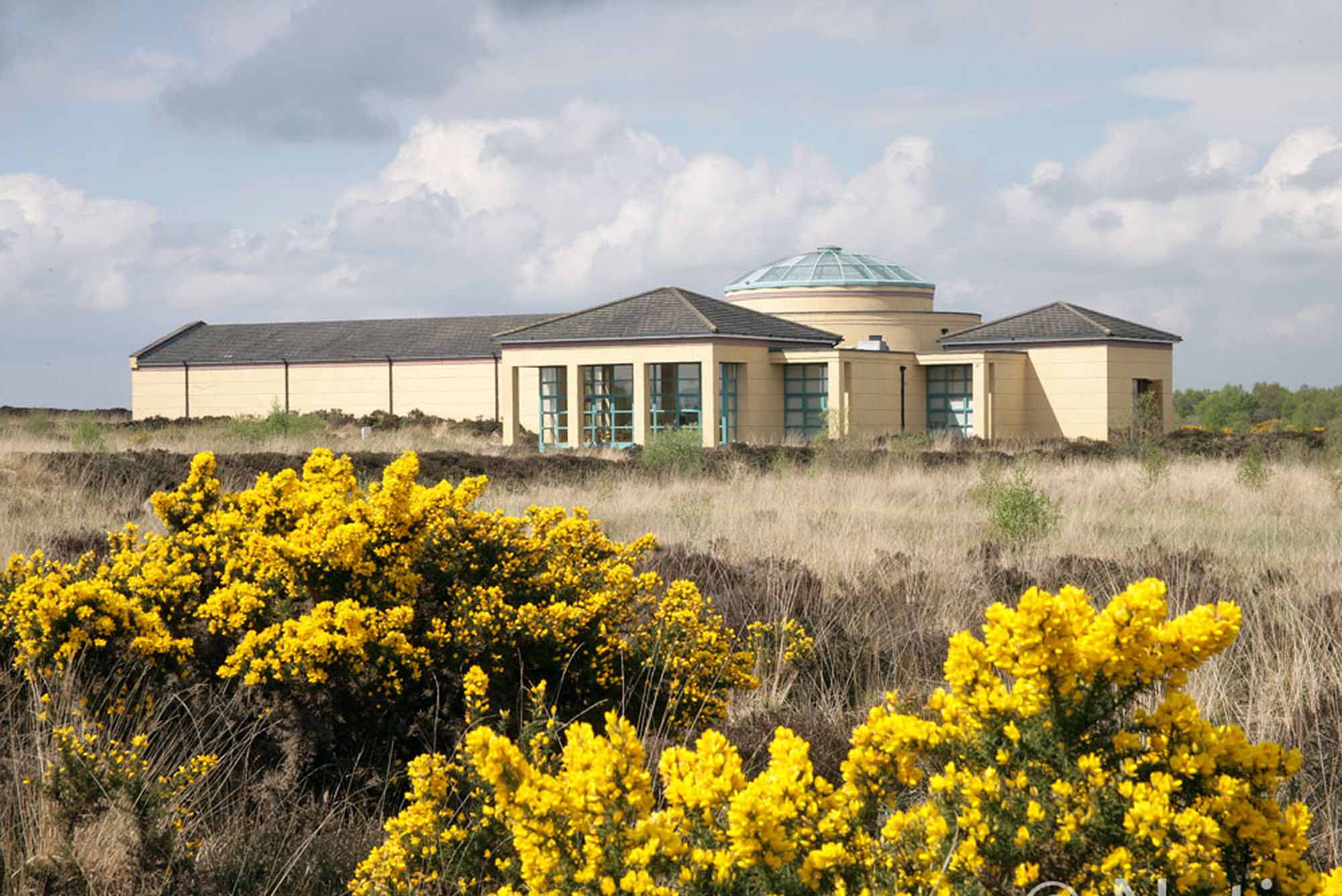 2. Tour of Edgeworthstown & the Marie Edgworth Centre
Visitors will be taken on a tour of the historical sites in Edgeworthstown associated with such historical figures as Goldsmith, The Abbé Edgeworth, William Wordsworth, Oscar Wilde and Maria Edgeworth.
The tour will culminate in a visit to the wonderful Maria Edgeworth Centre where visitors will be updated on plans for the Centre being supported by The Heritage Council.
August, 2pm – 4:30pm at St Mary's Church, Edgeworthstown, Co Longford
3. Dúchas Beo – A Celebration of our Living Heritage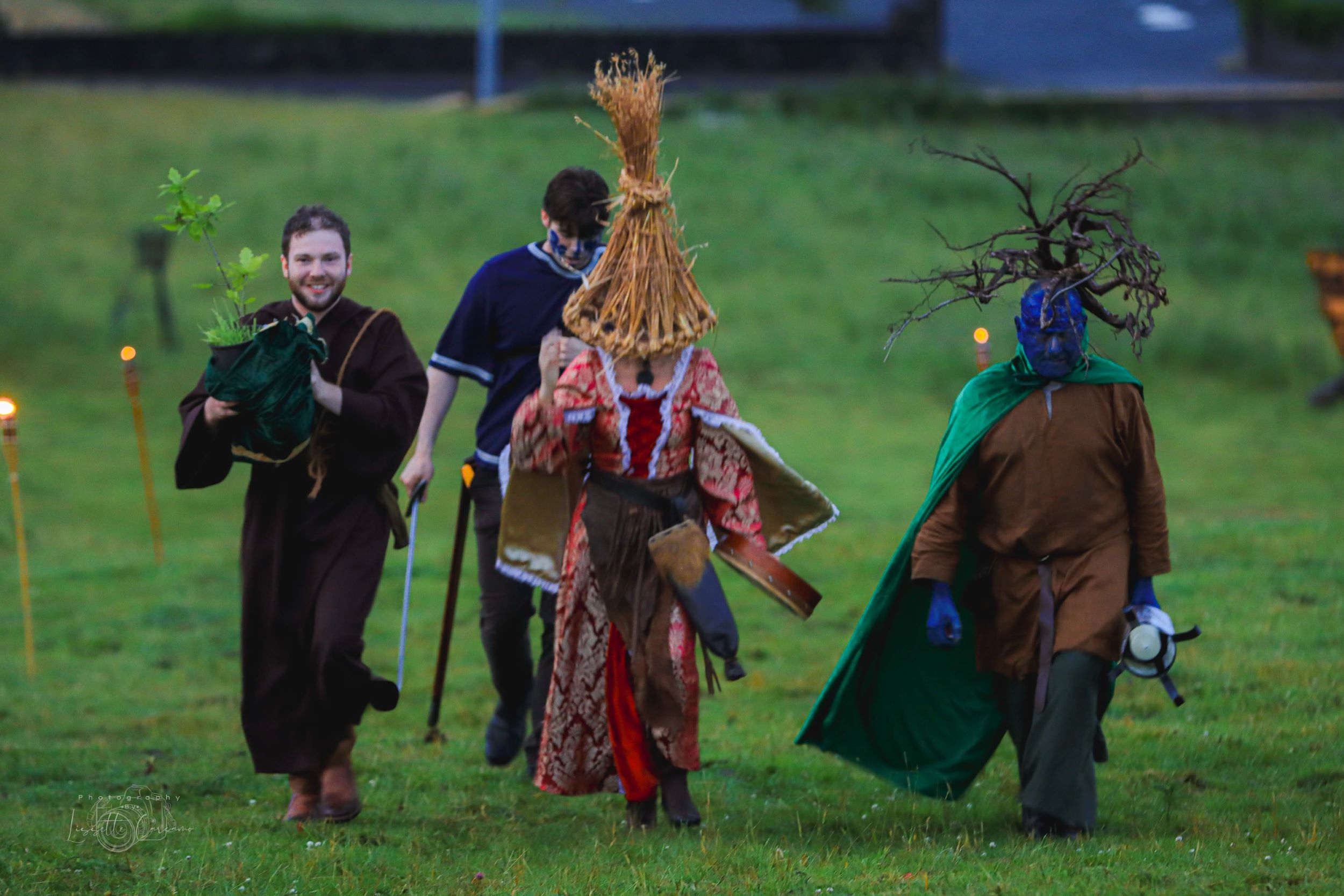 'Dúchas Beo' is a community gathering in celebration of our rich and diverse living heritage. Experience history come to life with live medieval re-enactment on horseback by the phenomenal Horsemen of Éire. Meet the blacksmith, Ross from Foraged Nature as he shares the knowledge of his craft. Get to grips with the art of thatching, weaving and help build our roundhouse. The day is a celebration of all heritage crafts and trades. Meet our copper Eamonn and hear of our town's historical link with barrel making. Witness history brought to life. View for yourself a Leonardo da Vinci cart design built in Granard. Enjoy a wonderful display of tools and crafts from olden days on display at Knights and Conquests Heritage Centre. Workshops and demostrations throughout the day. Join us for a day of storytelling, sharing of olden knowledge, music, song and dance. Bíodh craic agus spraoi againn!
There's fun for all the family. Rathcronan, Dublin Street, Granard, Co.Longford. N39DE06. Further Information Knights and Conquests Heritage Centre Sunday August 20th, 1pm to 5pm
Laois
In Laois, another busy programme of events with highlights including, Guided Tours of Stradbally Hall, Emo Court, Rock of Dunamaise and Portlaoise Architectural Tour and a Killeshin Church Heritage Tour.
Top 3 events in Laois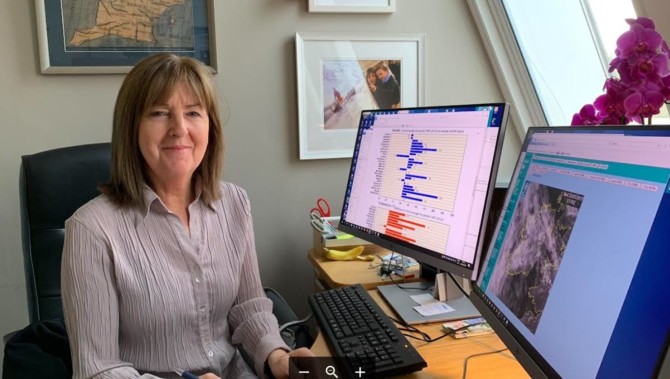 'Irelands weather and climate. A journey through time' a talk by Meteoroligist, Evelyn Cusack
Portlaoise Library will host a FREE and special talk by Met Éireann forecaster, Evelyn Cusack, 'Ireland's Weather and Climate: A Journey Through Time' – took attendees on a journey from the time of Snowball Earth (around 600 million years ago) to the birth of scientific weather forecasting.
On Thursday, August 17th, 2023, at 7pm, there's a unique chance to hear from meteorologist Evelyn Cusack, who boasts a 40-year career with Met Éireann and the title of Ireland's longest-serving TV weather presenter.
2. Abbeyleix Bog Walk
Bring the kids to explore the wildlife at Abbeyleix Bog. Have a go at wildlife bingo, try pond dipping and see what moths we've captured, finally make your own dragonfly craft as a souvenir to take home. Free event but booking is essential here.
Family nature morning on Saturday 19th August at 10am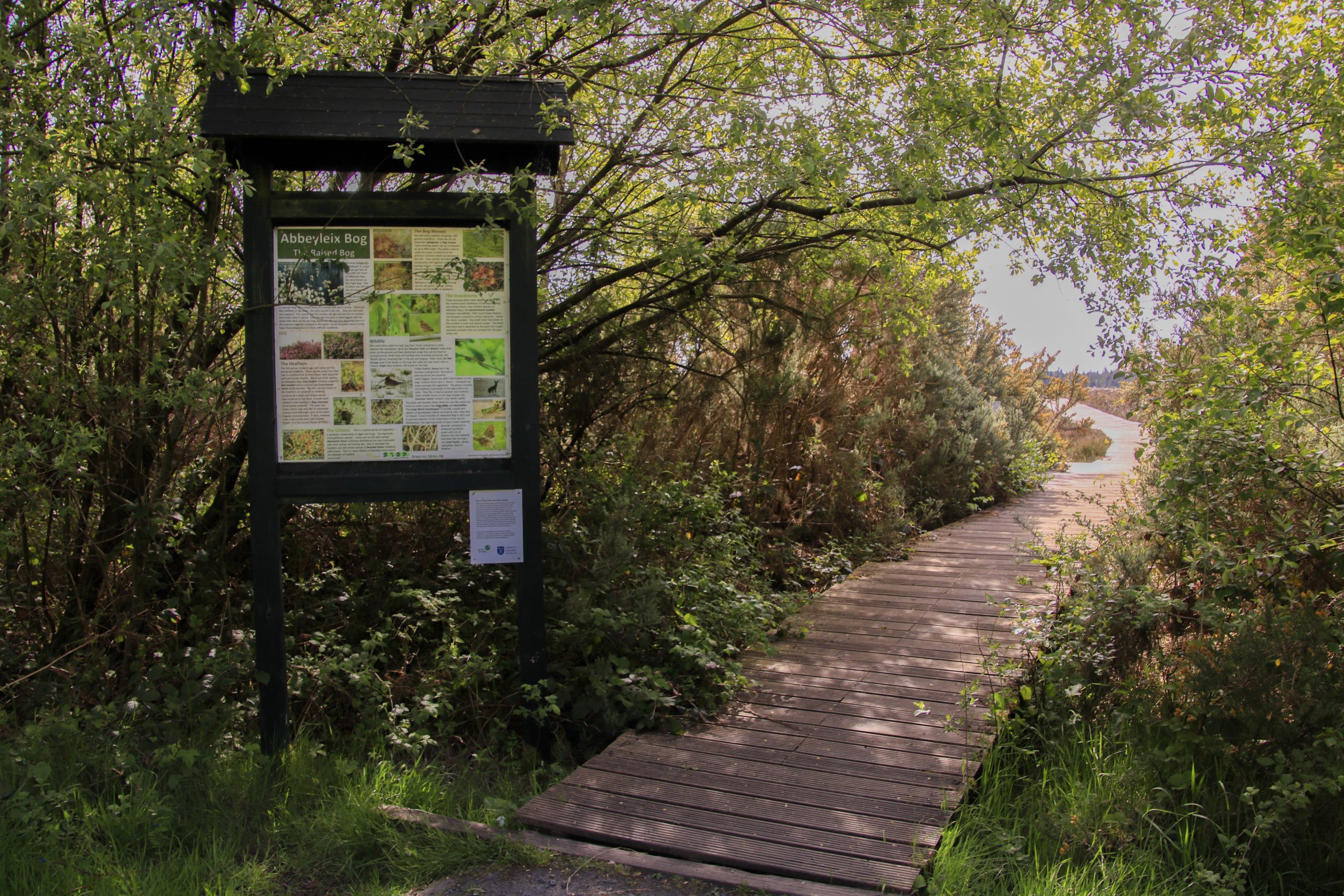 3. Vikings in Portlaoise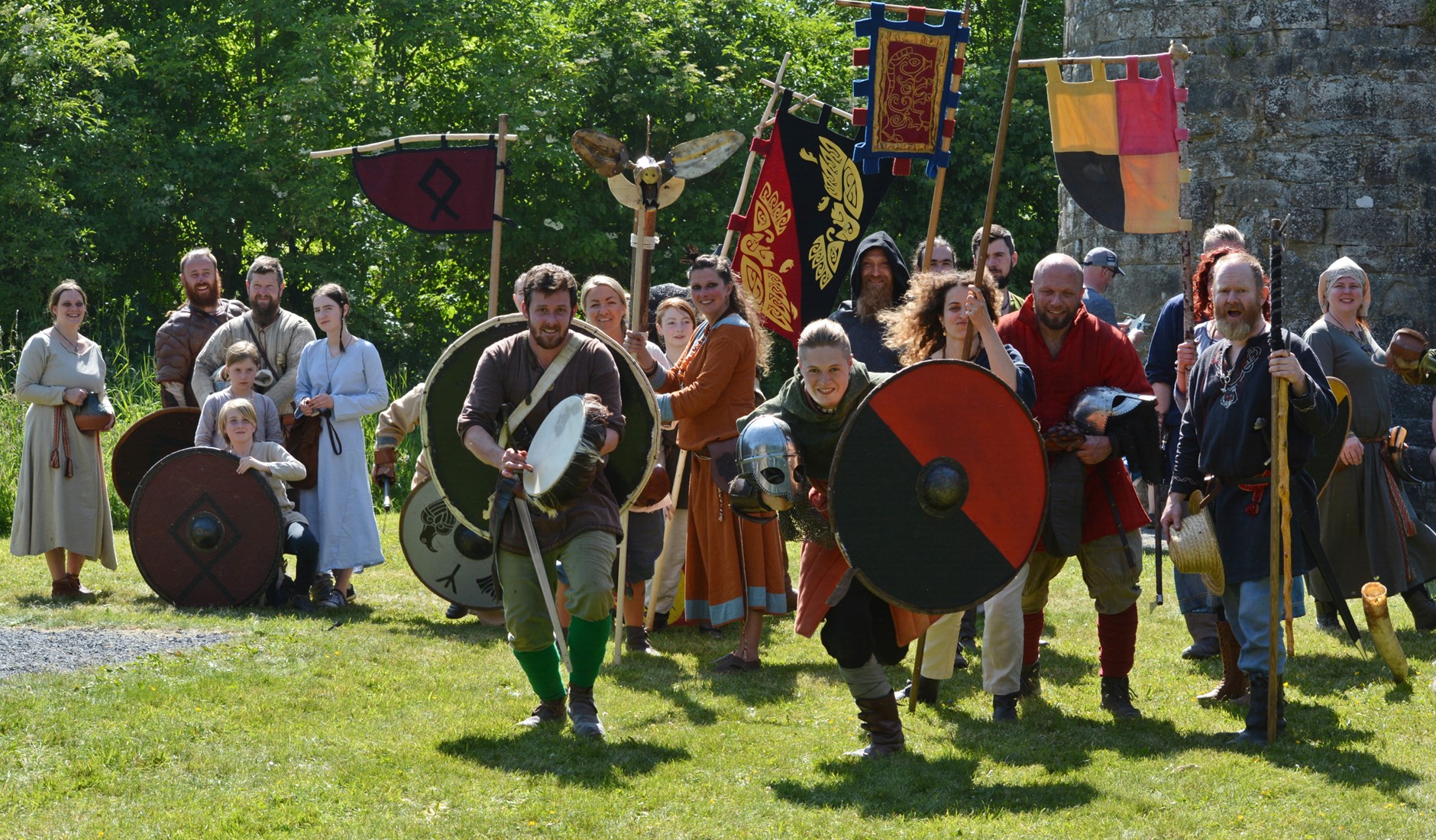 On the 12th August at Fitzmaurice place from 12 to 4pm, The Golden Ravens the re-enactment group will be displaying Viking clothes, weapons and crafts.
Full Laois events here
Offaly
There will be a rare opportunity to visit the interior of Birr castle, the home of the Parson family for 400 years, and Gloster House, Brosna, a magical place that is 300 years old. There are tours of St. Annes, Kilcormac, a chance to discover Tullamore wetland, one of the great greenfield sites on the edge of Tullamore, new garden and wetland ponds in Geashill and an open day at Charleville Castle. Just some of the many events in Offaly for Heritage Week.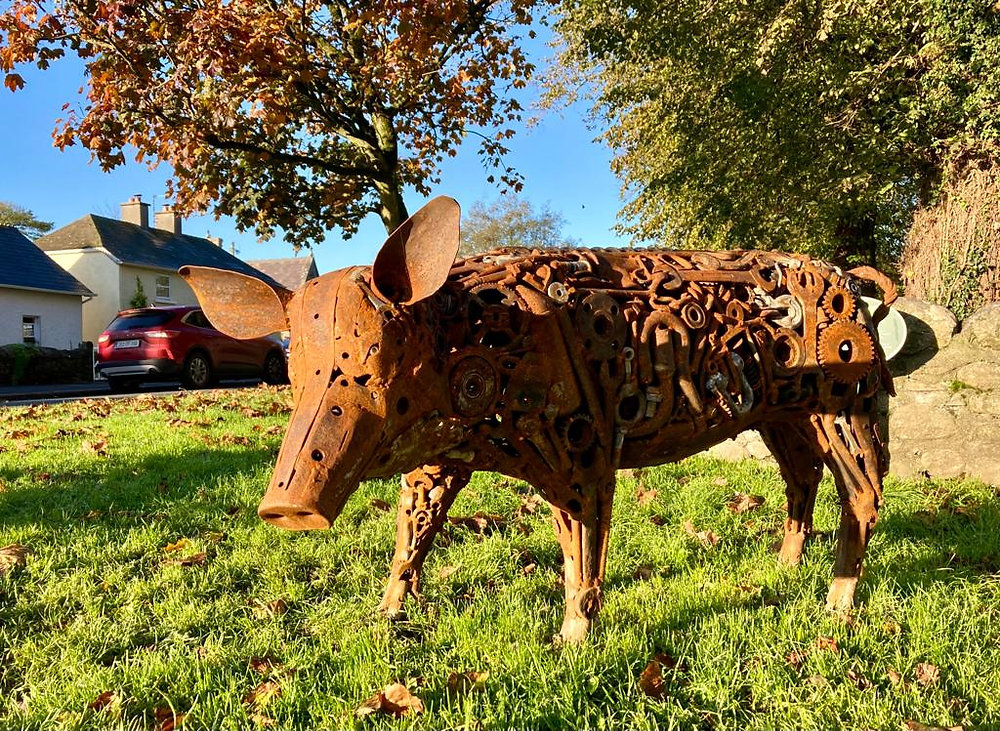 Top 3 events in Offaly
Edenderry Bat Walk
Join specialists from Kildare Bat Group to learn about our native bat species before taking a short walk along a stretch of the Grand Canal to see and hear them for yourself. Family friendly event, no booking required. For more info Bat walk . Meeting at George's Bridge (Tullamore Road), Grand Canal, Edenderry.
2. Tour of Acres Folly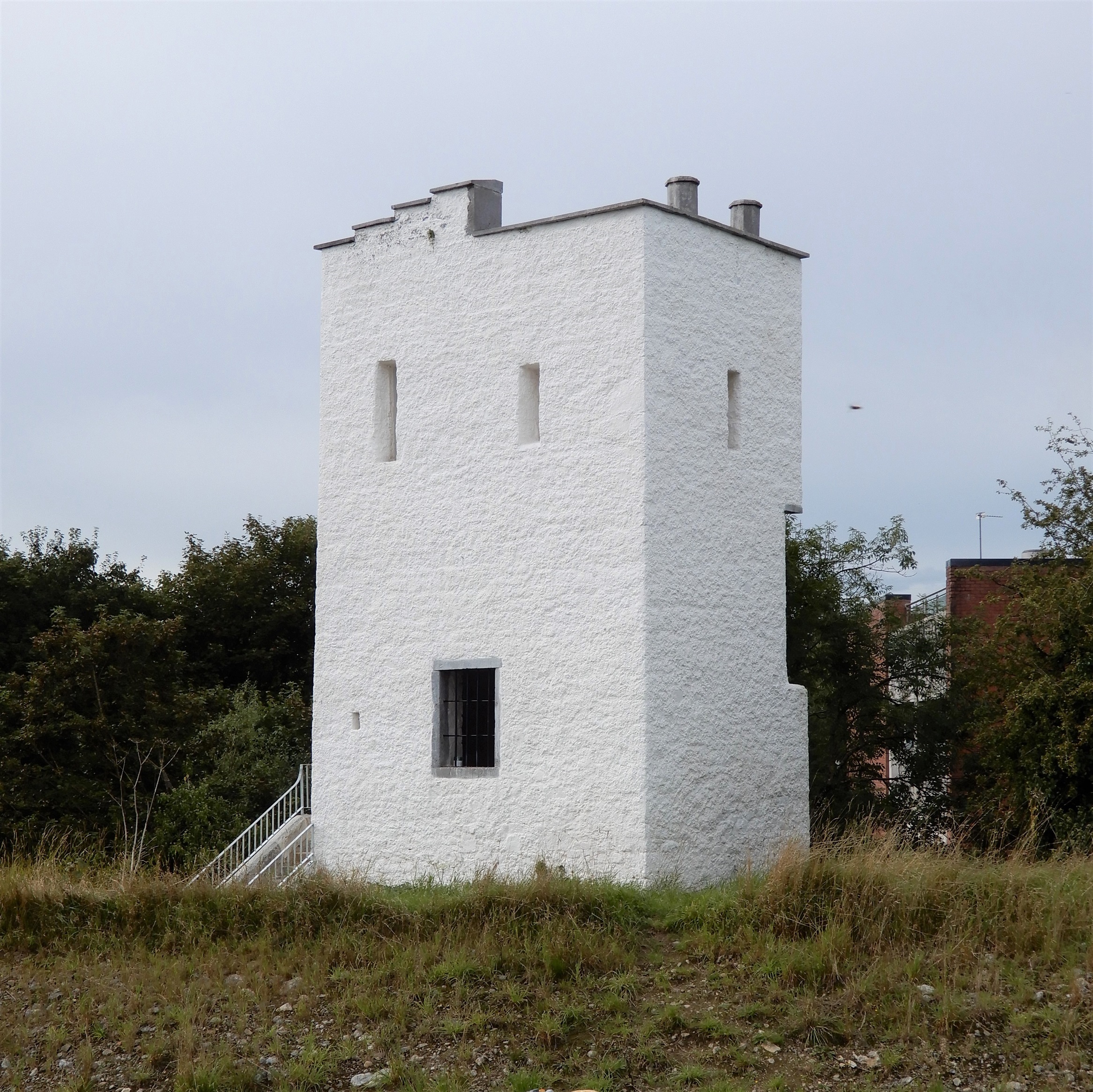 Take a guided tour of the recently conserved Acres Folly to see repair works carried out in 2020. The installation of a new staircase in 2021 allows for magnificent views from the toponce more, as designed by property developer, Thomas Acres in 1814 within the gardens ofhis townhouse (Tullamore Municipal District).
Strictly booking only – Three tours on the hour.
Wednesday 16th August, 10-11am | 11am-12pm | 12-1pm Telephone: 086 0828313

3. Edenderry Workhouse & the Earl Grey Orphan Scheme to Australia during the Great Famine
During the course of the Great Irish Famine some 4,414 young Irish girls between the ages of 13 and 18 were shipped to Australia as part of what was known as the 'Earl Grey Orphan Scheme'. In total, 163
workhouses were built in Ireland in the 19th Century and Edenderry Workhouse was amongst them. As part of the Earl Grey scheme sixteen young girls from Edenderry Workhouse were sent to Australia.
This lecture will tell their story. Dr Ciarán Reilly is an historian of 19th and 20th Century Irish History based at the Department of History, Maynooth University. He is author of a number of books on the Great
Famine, including 'The Irish Land Agent, 1830-1860' and 'Strokestown and the Great Irish Famine'
Venue: Edenderry Library. Email: edenderrylibrary@offalycoco.ie
Full list of events in Offaly
Events will still be added up until the start of National Heritage Week on heritageweek.ie, so
make sure to visit the website to view all events and online projects for your area. You can also create your own events trail from the website with a personalised calendar of events