Digital Business Ireland, together with Permanent TSB have announced the top five finalists in each of the 22 categories of this year's National Digital Awards. Seven finalists have been announced from the Midlands. The annual series rewards businesses, people and organisations who have demonstrated excellence in digital.
Focusing on three of the nominees, congratulations to Laois Chamber's Caroline Hofman, a Finalist for the Next Generation Award (under-30), who said she was truly honoured and humbled to be nominated.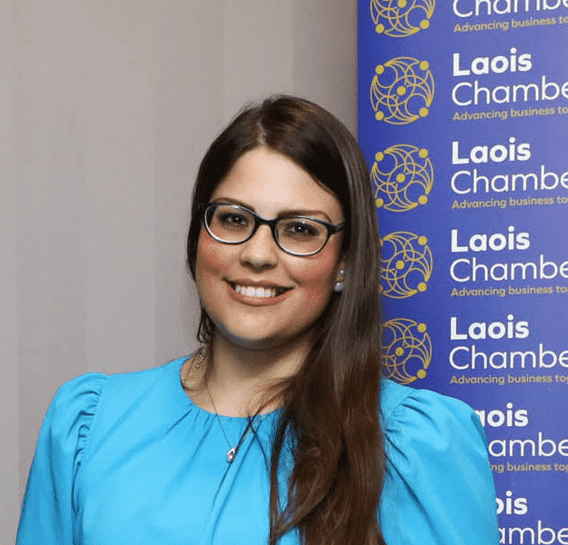 Caroline was appointed CEO of Laois Chamber in July 2021, and at the age of 27, was the youngest CEO appointed to any Chamber of Commerce in Ireland. She embraced the opportunity to utilise online platforms as a way of connecting and collaborating with members of Laois Chamber, at a time when many businesses were still operating remotely or behind closed doors. Members also approach Laois Chamber to enhance and strengthen their online presence, and Caroline utilises her prior experience as a Special Adviser in the Department of Finance to assist them.
stream BIRR nominated in the Business Hub of the Year
Speaking to Caitriona Montgomery Business Development Manager with stream in BIRR, she said; 'We are thrilled to have been named as a finalist in the Business Hub of the Year category. stream BIRR is the latest addition to the existing network of well-established and successful hubs that include the Junction Tullamore and eHive Edenderry.
stream BIRR (science, technology, research, engineering, arts and maths) provides a central location and space where and research and education meets business. I-LOFAR, located on the grounds of Birr Castle and Demesne provides a unique opportunity to access big data in real time. This data is being utilised for training purposes and for proving algorithms for many sectors. They are a busy, vibrant and developing hub that is focussed on leveraging the research and industry opportunities that the unique presence of I-LOFAR provides for whilst serving the business and education community with a space to work and study. Professors and researchers of universities affiliated with the international LOFAR network together with Software Developers and Data Analysts are using the facilities. Their current facilities provide for office space, boardroom and meeting room facilities, and has recently expanded to include a new shared co-work area that incorporates a small meeting room.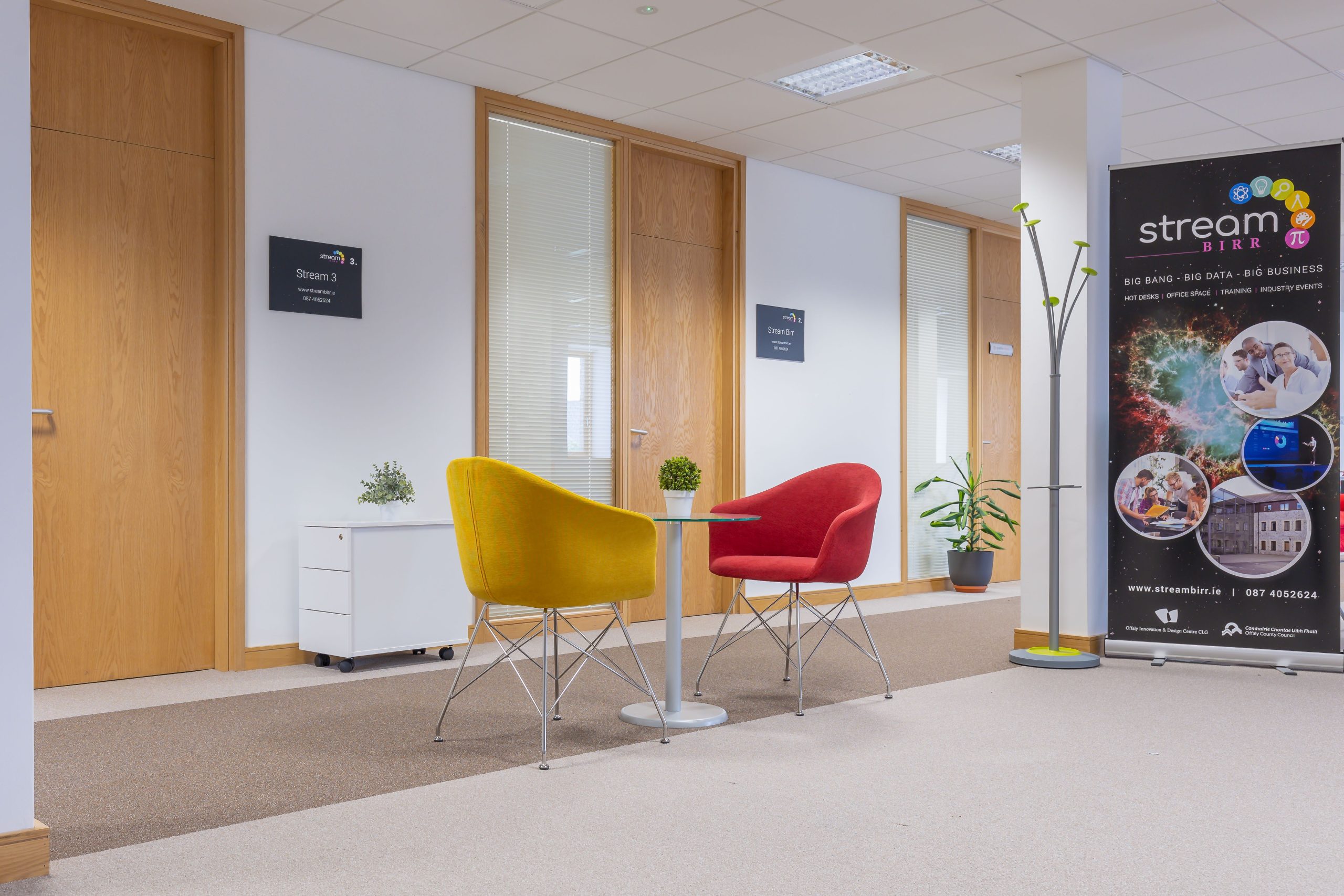 Sugar Plum Sweetery, Mullingar nominated for Food and Beverage Website of the Year
Recently featured on the Late Late Show with Ryan Tubridy 'Sugar Plum Sweetery' is the newest addition to the food dynamo Denise & David who set up Wholesome Kitchen (next door) in Mullingar back in 2019. Their aim is to offer their customers the full package for whatever they are looking for; 'naughty & nice delights' with their most creative of creations. All of their delicious product are inspired by their travels around the world. Switzerland, inspired them to create Sugar Plum's secret chocolate recipe! They visited Italy, known for it's high-quality nuts, to source their own. And they travelled to Cologne the city that attracts the best sweets and confectionary globally, to find you the tastiest pick & mix for the shop. Their research sounded like a tough job!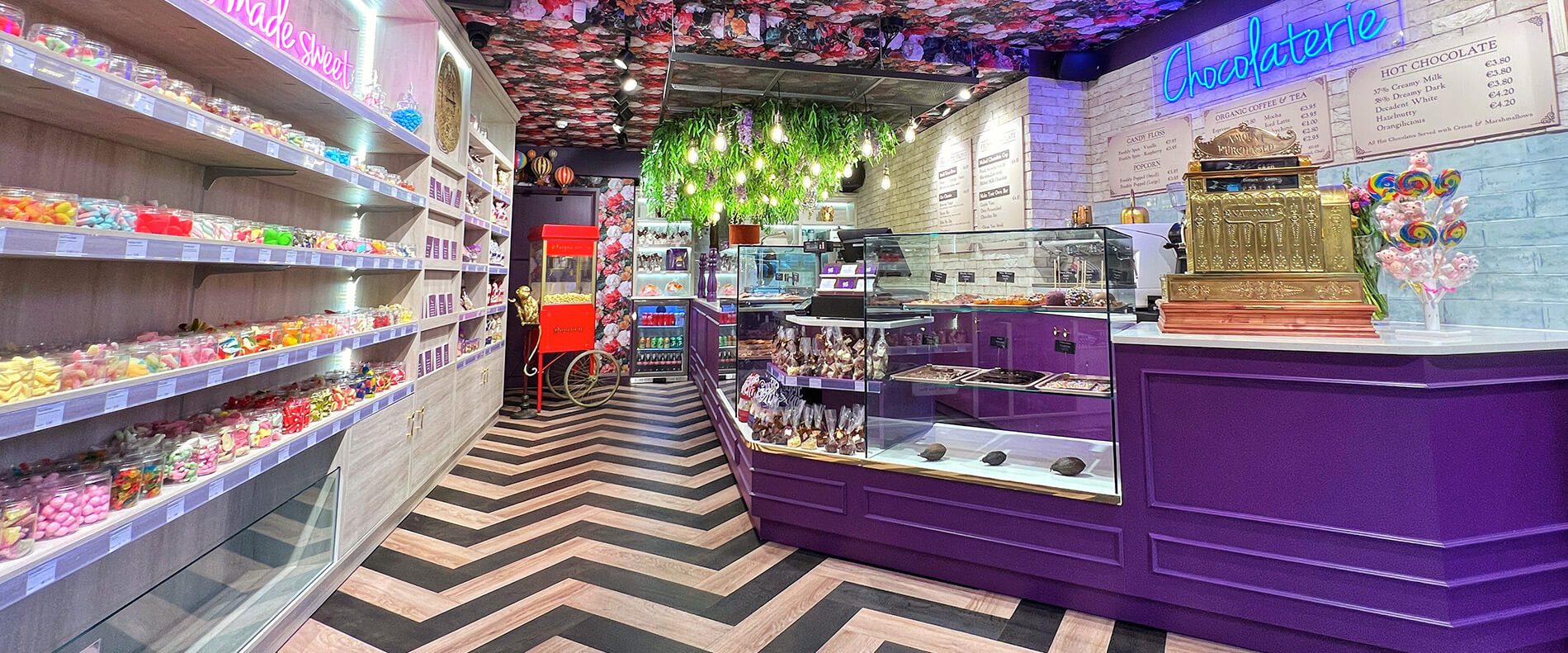 Full List of Midlands Nominees
Laois Chamber's Caroline Hofman, Finalist for the Next Generation Award (under-30).
stream in BIRR nominated in the Business Hub of the Year
L.A. PACIFIC, New Website of the Year category. LA PACIFIC are based in the National Science Park, Mullingar, Co. Westmeath and they are a wellness brand with a focus on Oral Beauty.
INGLOT in Mulligar is up for Health, Beauty, Well-being Website of the Year. Inglot Ireland are based in Mullingar and have been in business for just over 13 years now.
Topline Heavin's and Euronics in Athlone are up for both the Electrical, Technology Website of the Year and Most Trusted Website of the Year. Heavins Topline & Euronics is based in Athlone and provide a full range of electrical, hardware, homeware and garden furniture. kitchens and much much more.
TAPiTAG in Athlone, Sustainable Business of the Year. They had a vision to create a better way for people & corporate companies to network, generate leads & develop new sales opportunities. It had to be sustainable & it had to be digital. TAPiTAG was born.
Sugar Plum Sweetery in Mullingar is up for Food and Beverage Website of the Year
The awards ceremony will take place at the Gibson Hotel in Dublin on 3 March, 2023. Lorraine Higgins, secretary general of Digital Business Ireland said;
"Following the tremendous success of last year's series, where we received more than 400 entries, we are very much looking forward to showcasing the very best and brightest in the digital sector in Ireland."
Best of luck!