A massive Congratulations to 2 Midlands groups, Mullingar and Geashill Tidy Towns on winning top place in their categories in the IPB National Pride of Place Award 2022. The Pride of Place awards, in it's 20th year, were established to recognise the selfless efforts of people who make their local neighbourhoods better places to live, work and socialise. Held annualy, the awards have grown to become Ireland's largest event for recognising community volunteerism and they are organised by peacebuilding charity, 'Co-operation Ireland' and sponsored by 'IPB Insurance'.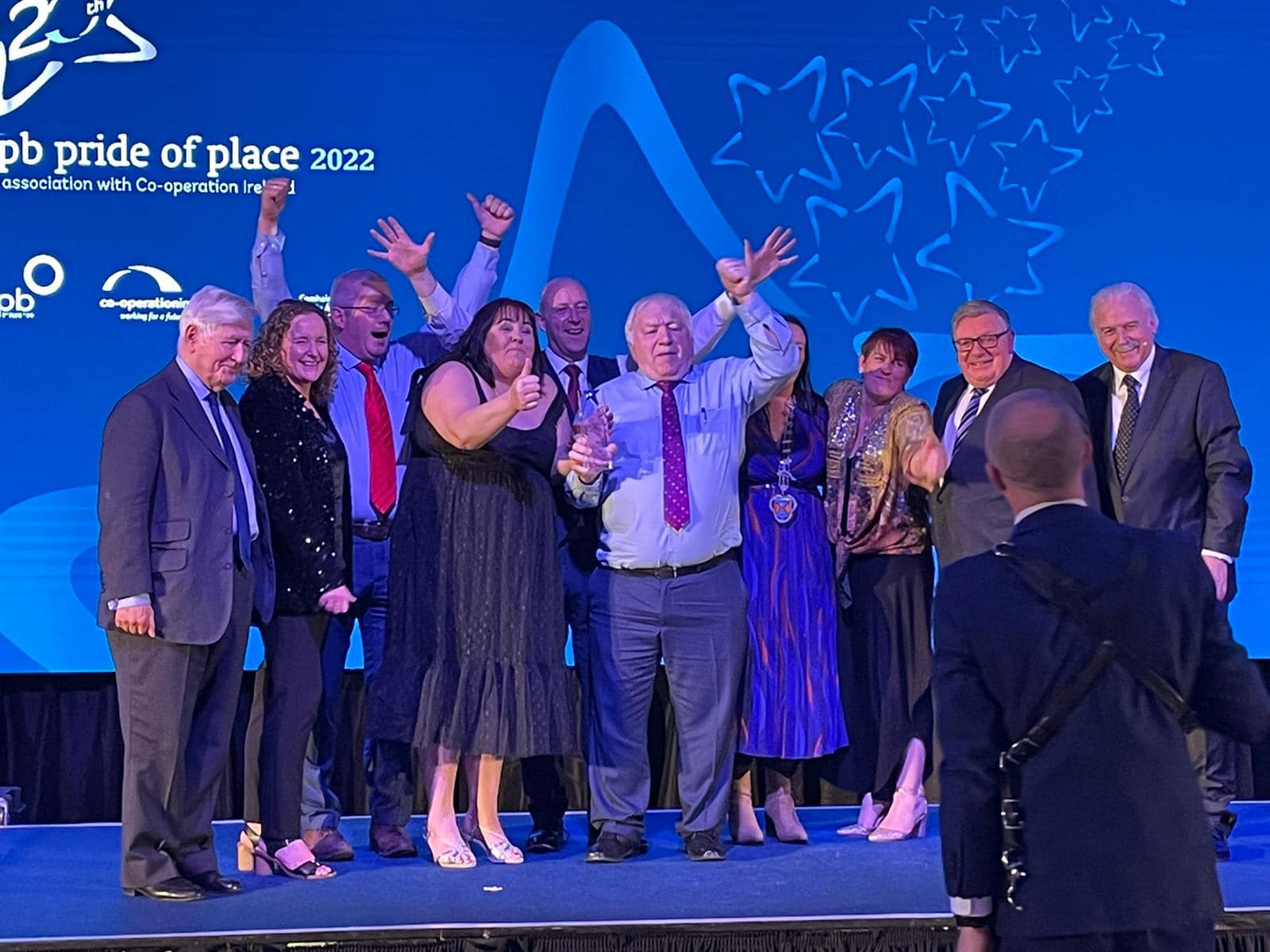 MULLINGAR
In the Pride of Place Awards Category 5 – (Areas with a population of over 5,000). Mullingar Tidy Towns took home the Gold! The Pride of Place committee members from Mullingar are: Jason McKevitt, Bill Collentine, Isolde Dingerkus, Margaret Feely, Aishling Coleman, Andy Boyle, John Bawle, Rosie McCormack, Sean Doran, and PJ Fitzpatrick.
Westmeath Community Developement TUS Programme provides and supports TUS Programme participants, who work with Mullingar Tidy Towns. They are a fabulous group of people who work week in, week out on making Mullingar a beautiful place. The TUS community work placement scheme is designed to assist the long-term unemployed by providing short-term meaningful jobs working within community, voluntary and not for profit organisations throughout Co. Westmeath.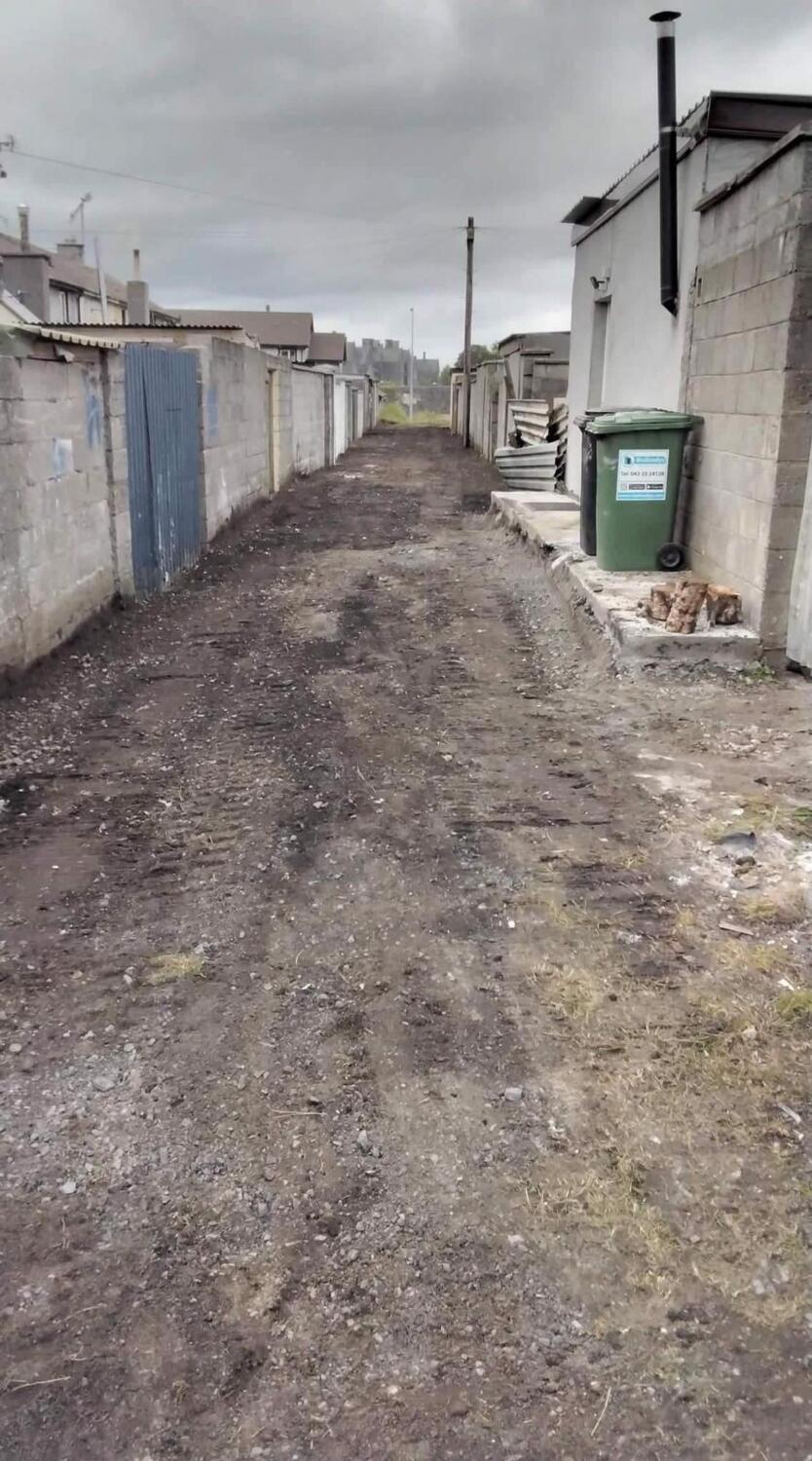 Well done to Westmeath also, in the Pride of Place Awards Category 10 – Housing Estates category. Winner: Grange Housing Estate, Mullingar.
Geashill
Congratulations to Geashill Tidy Towns, County Offaly on taking the top spot in Category 6 which is The Creative Place Inititiative.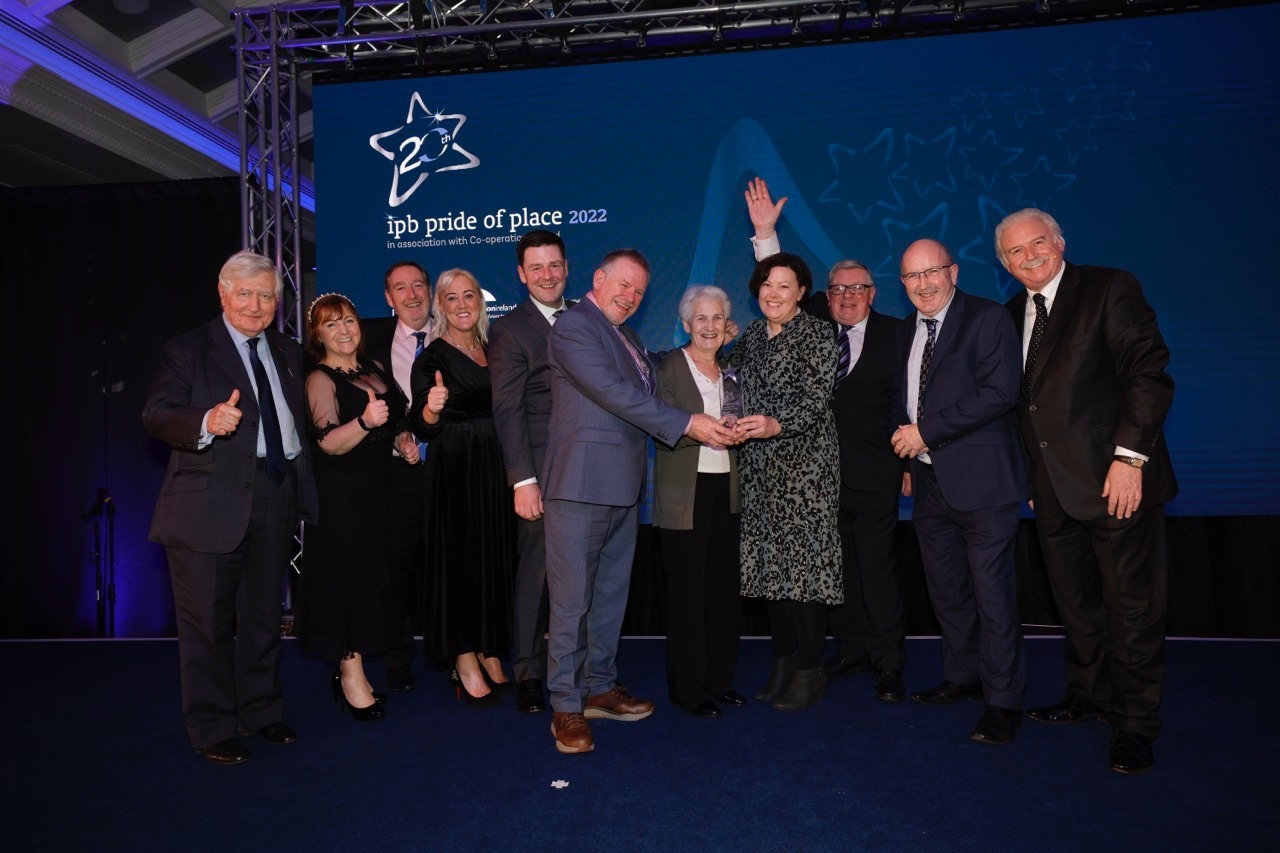 The Geashill Tidy Towns Committee have been active for 40 years with a particular focus on biodiversity and they were 'National Pollinator award' winners in 2017 and 2019. The group has also won the county award for the last 11 years and received the ultimate award for Ireland's Tidiest Village in 2021.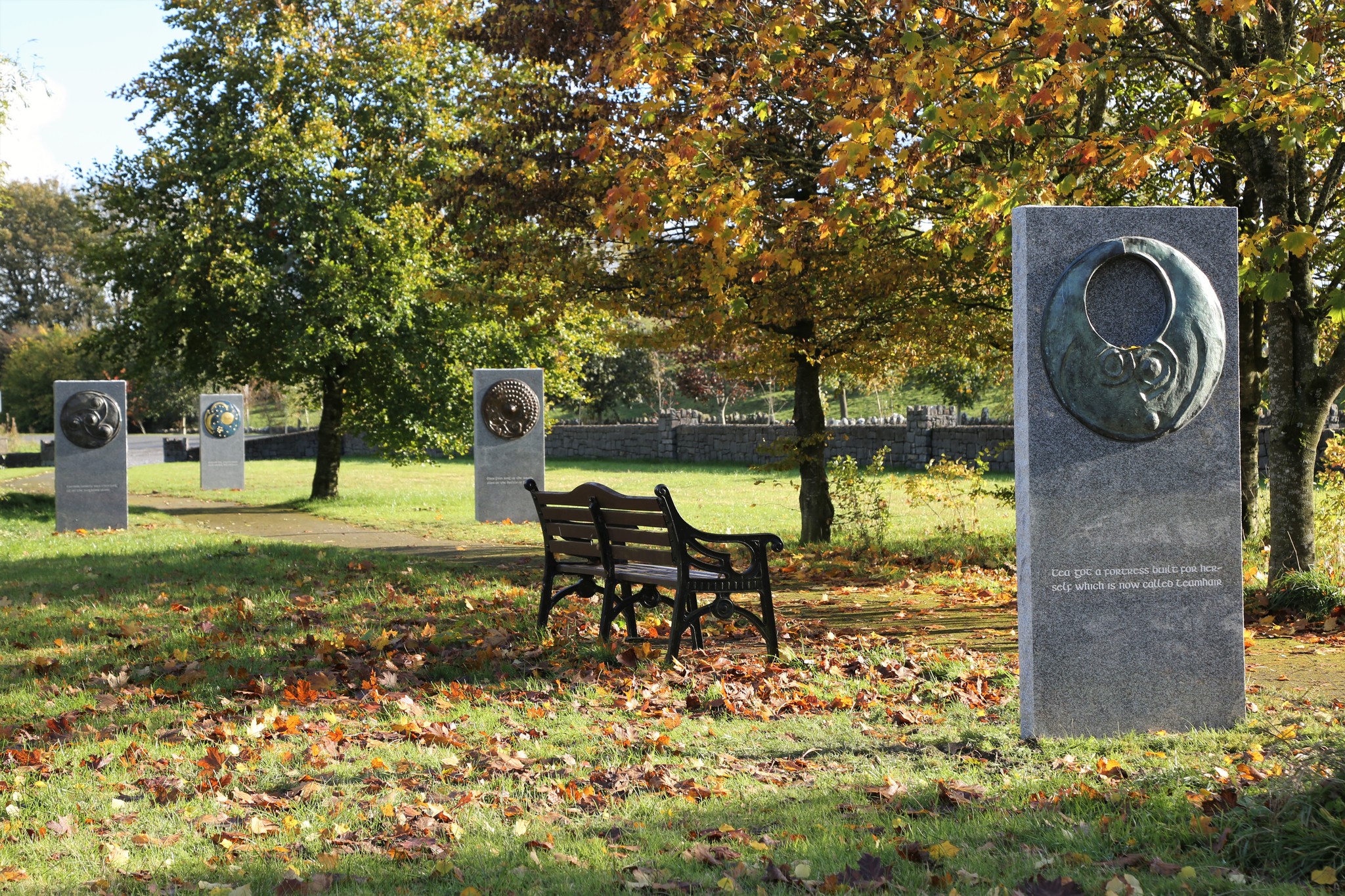 Pride of Place is an ideal platform to recognise the huge efforts being made in communities around the country and to reward people for their efforts. The spirit of collaboration and camaraderie represented by the various initiatives is inspiring and is an excellent example of how communities can work together to make a real and practical difference to society. It is also about communities demonstrating pride in their heritage, culture, achievements, people, and place.