The National Ploughing Championships has grown to be Europe's largest outdoor agricultural trade expo, with approximately 300,000 attendees over three days. We are taking a look at the statistics behind the larger than life event which runs next week from September 19th to 21st.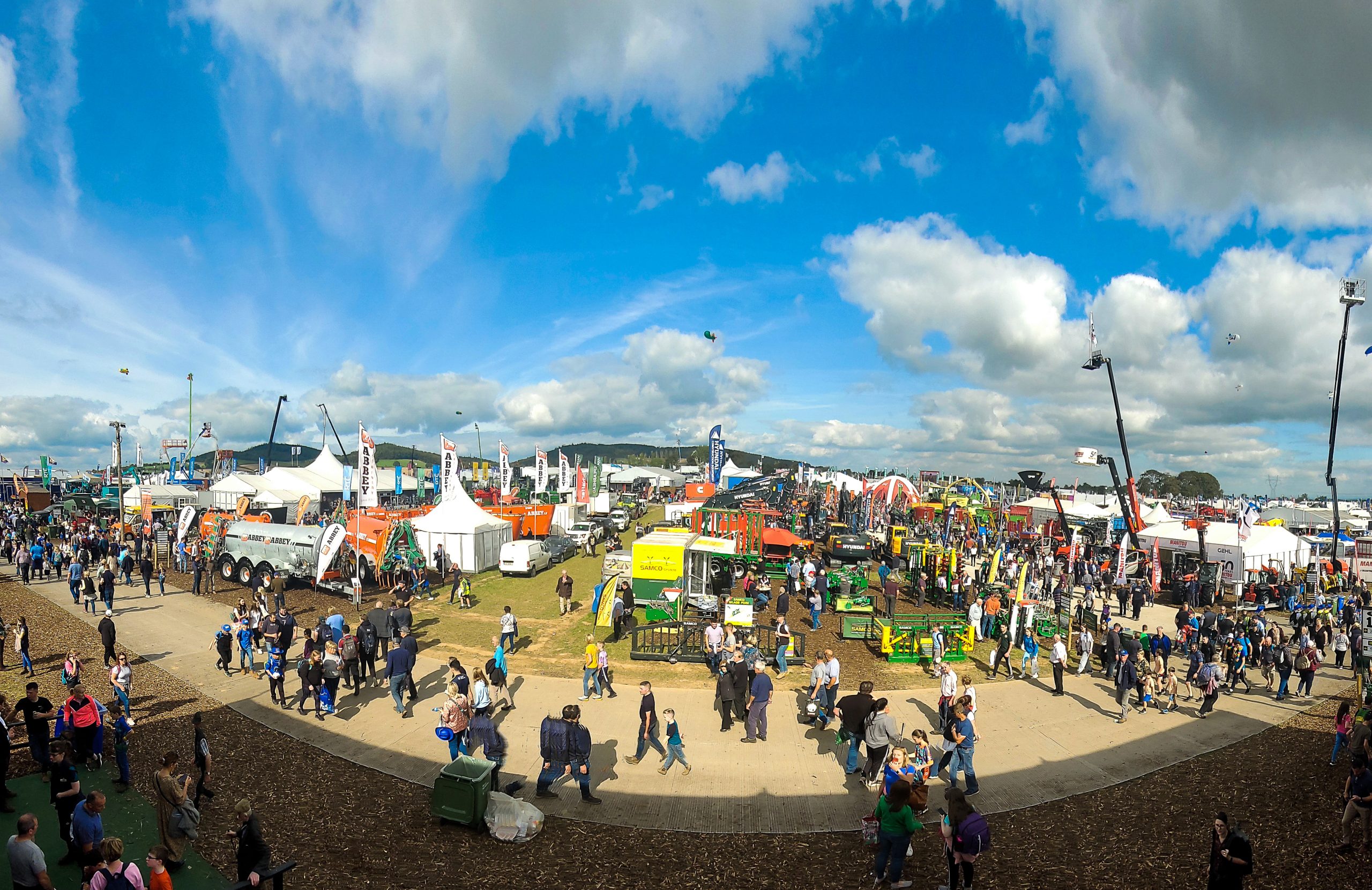 From 25 to 1,700 stands
"There were 25 stands at that first event I did in 1954, now there are 1,700," according to Managing Director, Anna May McHugh who has been involved in the National Ploughing championships for seven decades. At that time, the event cost £9, 3 shillings. In 2022 the cost of the event was €6.5million. Year on year, it has expanded from requiring a small field of 26 acres to over 800 acres today. The site now requires 180 acres for ploughing, 100 acres for trade stands and exhibition space, 400 acres of car parking and a demonstration area of approximately 25 acres. Read our behind the scenes with Anna May here
A look at the Statistics
€50million – value to the Irish economy
€6.5 million – cost of putting it on in 2022 (€1.3 million cost of trackway, €500,000 for electricity, €250,000 for plumbing)
€3.5 million – in export sales via Enterprise Ireland
1,700 Stands
800 acres used during the event including parking, exhibition and ploughing area
35kms of trackway
12kms of fencing barriers
150 Government stands make up the Government of Ireland village using 500 metres of exhibition space with 18 main areas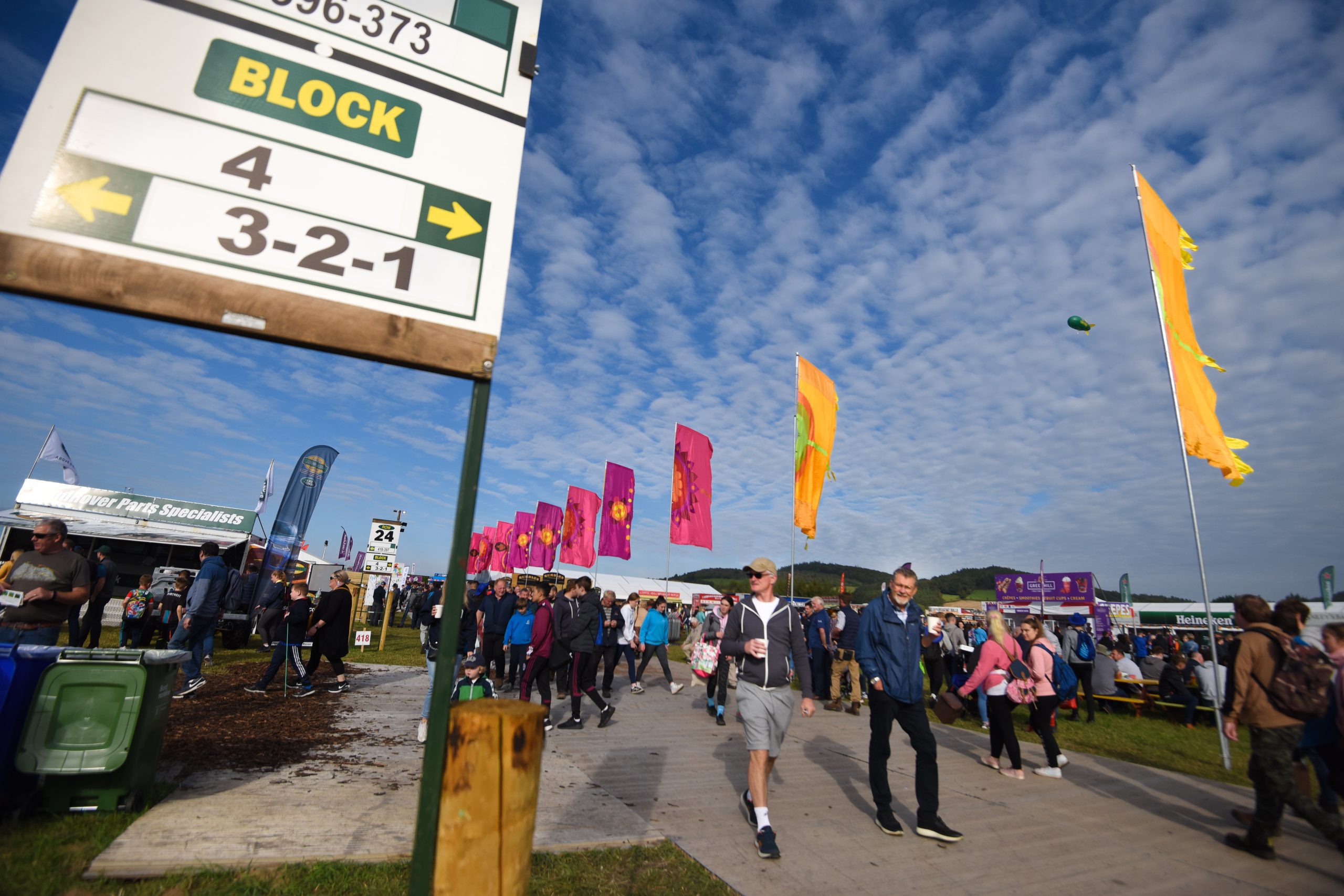 The famous Aldi hat
In 1954, Anna May started working at 17 as an assistant to the founder JJ Bergin, in 1973 she was made Managing Director and has remained in that role with her daughter Anna Marie as General Secretary. She is proud of making it a more family-friendly event. A national bread baking competition was introduced by NPA in co-operation with ESB in 1959. Sixty-five years later, Aldi now donate €15,000 to the winner of the brown bread making competition, keeping the winning product on their shelves for 6 months in all of its 160 stores nationwide. Over the course of the three-day festival, ALDI present a jam-packed programme complete with cooking demonstrations, live music, and no ploughing is worth going to if you don't have your Aldi cowboy hat!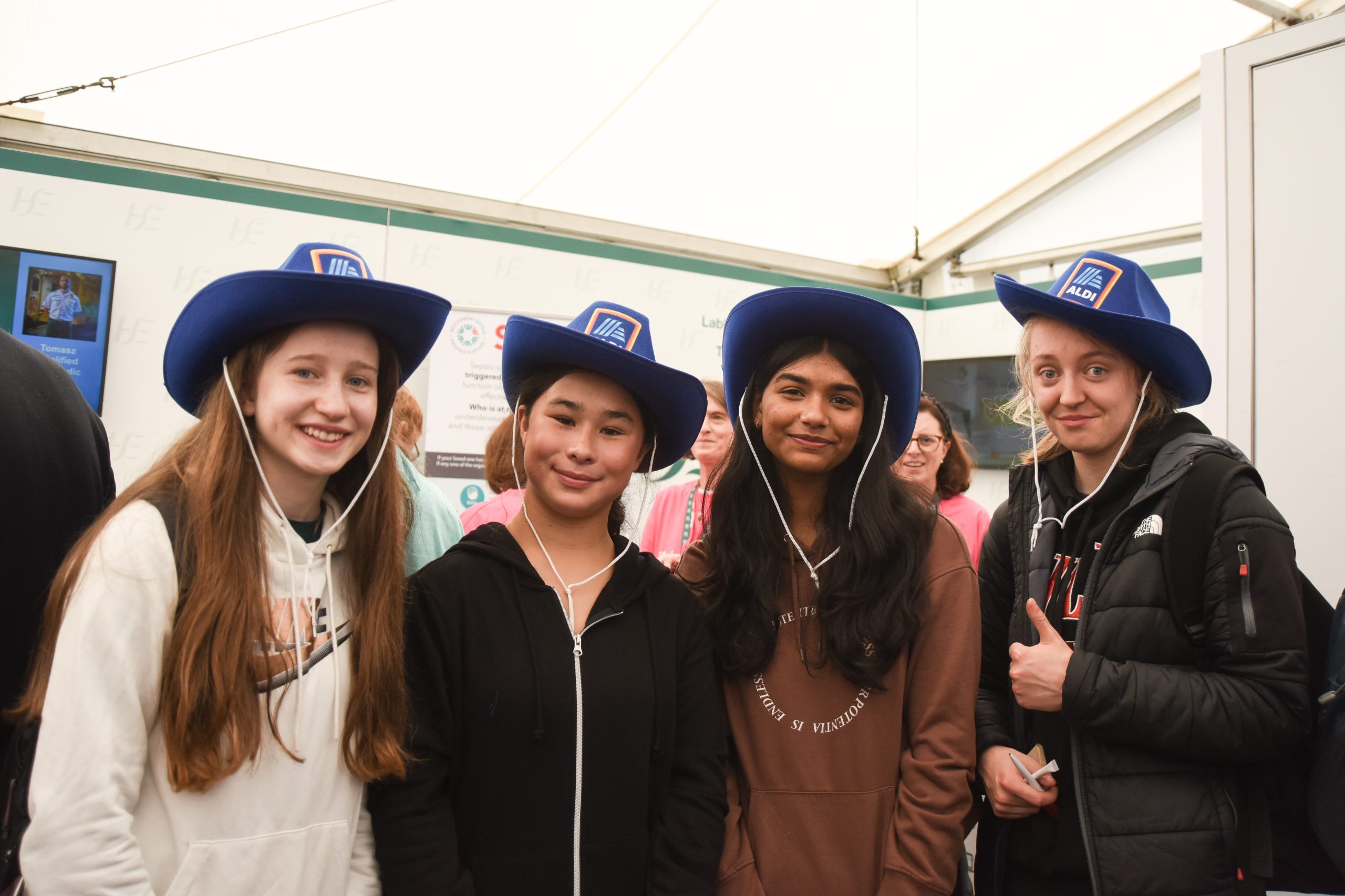 Weather dependent
Fingers crossed with the weather this year, as 2018 proved a difficult year with heavy downpours and gale force winds from Storm Ally which caused the event to shutdown on Day 2. Due to dry weather, it re-opened for Day 3. Her son DJ recalls, "We had brilliant people working through the night. From 3am, we had 120 loads of bark mulch delivered and it was all hands on deck."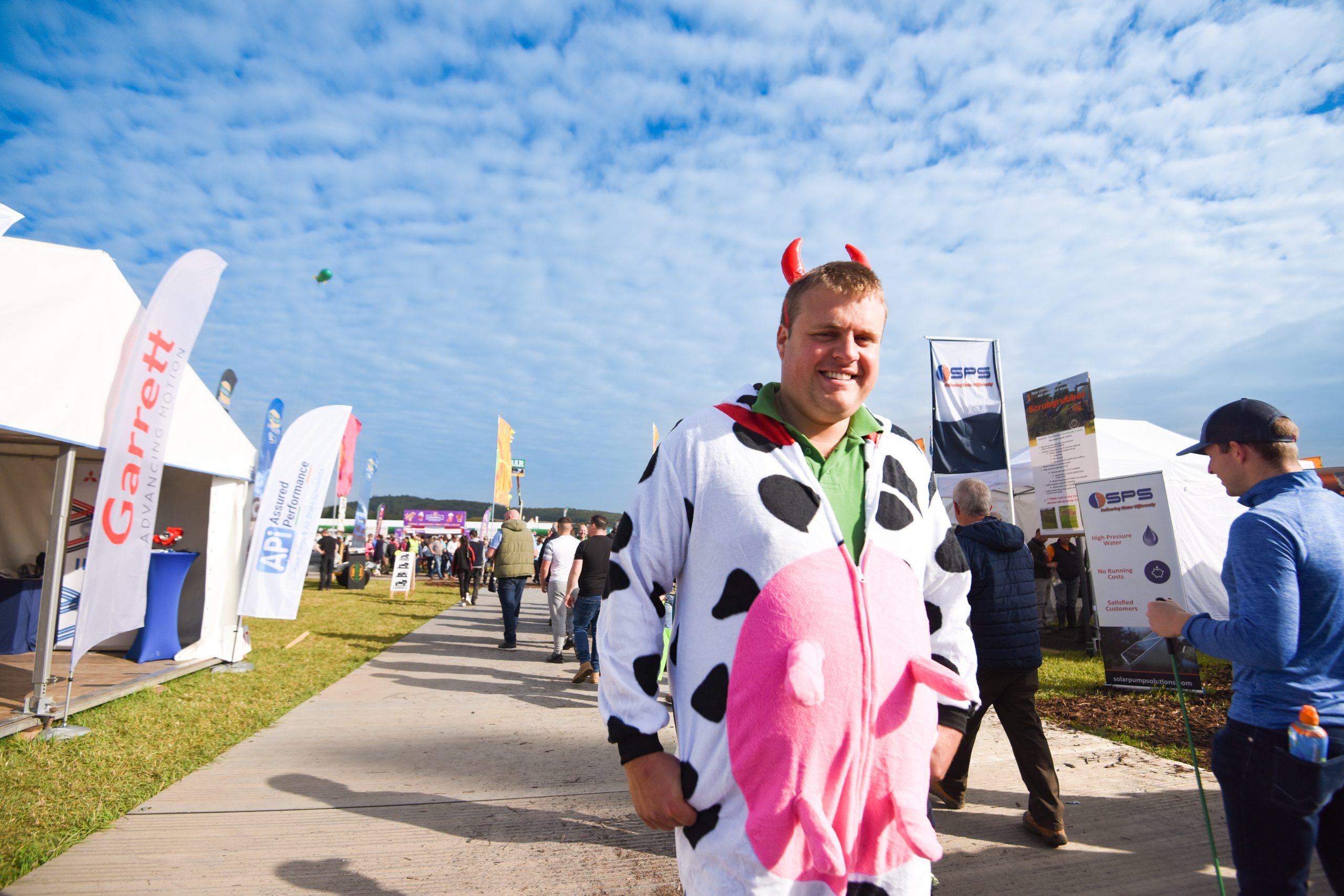 Local Involvement
Laois company, Certa formerly known as EMO Oil, Laois are providing the electricity for the event using HVO Hydrated Vegetable Oil (recycled cooking oil). Certa will supply all of the event fuel requirements for the 3 days including fueling all the generators for powering the site, the lighting towers that extend out to a radius of over 30 km from the main site, all the event machinery, upwards of 350 competitors' tractors. They source all of their Bark Mulch from Coolrain Sawmills, Laois. Hardware is sourced from 'Stradbally Town & Country' and Telfords, Laois. Fencing comes from Keightley Fencing, Timahoe and JK Fencing & Agri Contracting Limited, Clonaslee.
People Statistics
300,000 people are expected to visit the site with 277,000 attending last year
320 competitors over the three days.
1,500 staff work in the catering area alone
700 volunteers including Order of Malta, Fire Safety
280 voluntary staff from GAA clubs
71 NPA Road and Emergency Team
60 – Gate Team
400 volunteers in the vintage area
30 – Other staff
Getting to the ploughing with new Garda Traffic Plan
An interactive guide, including a 'find your car' feature, is being created for the 300,000 visitors expected to attend the National Ploughing Championships 2023. Gardai are advising not to use your Sat Vav but download the Garda Traffic plan here
Daily Tickets from here