"The thing about a health shop, like any local shop, we have to stock every little thing from toilet cleaner to face cream, but natural" (Marion Moffat, owner of Nuts & Grains)
There's something comforting about 'Nuts & Grains' on Friars Mill Road Mullingar. Maybe it's the yeasty, herbal, soapy smell that permeate the shop or the energising colours of products peppered throughout, or better still, the warm and friendly staff, open to all sorts of questions.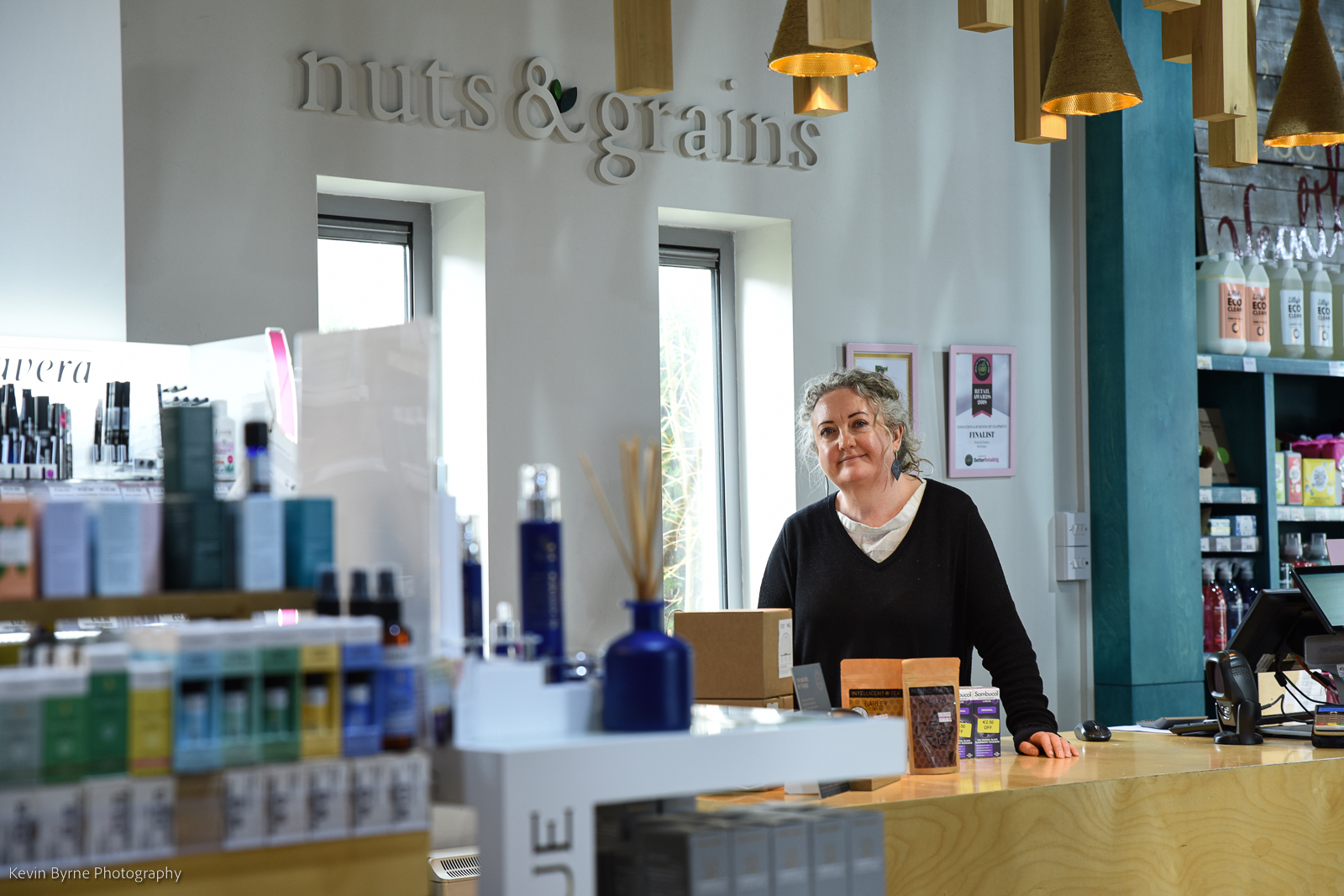 Nuts & Grains are a family-run operation
Owner Marion Moffat started helping out in the shop as a teenager,"I was always there eating half the sesame sticks." Marion's aunt originally set up the shop in 1985. It was in London where Marion gained a lot of her experience working for 'Wholefoods Market Stores' (originally 'Freshlands'). She worked on the team that set up the organic food markets around London, where she would manage them for a year and move onto the next project. She bought 'Nuts & Grains' from her aunt when she moved home from London.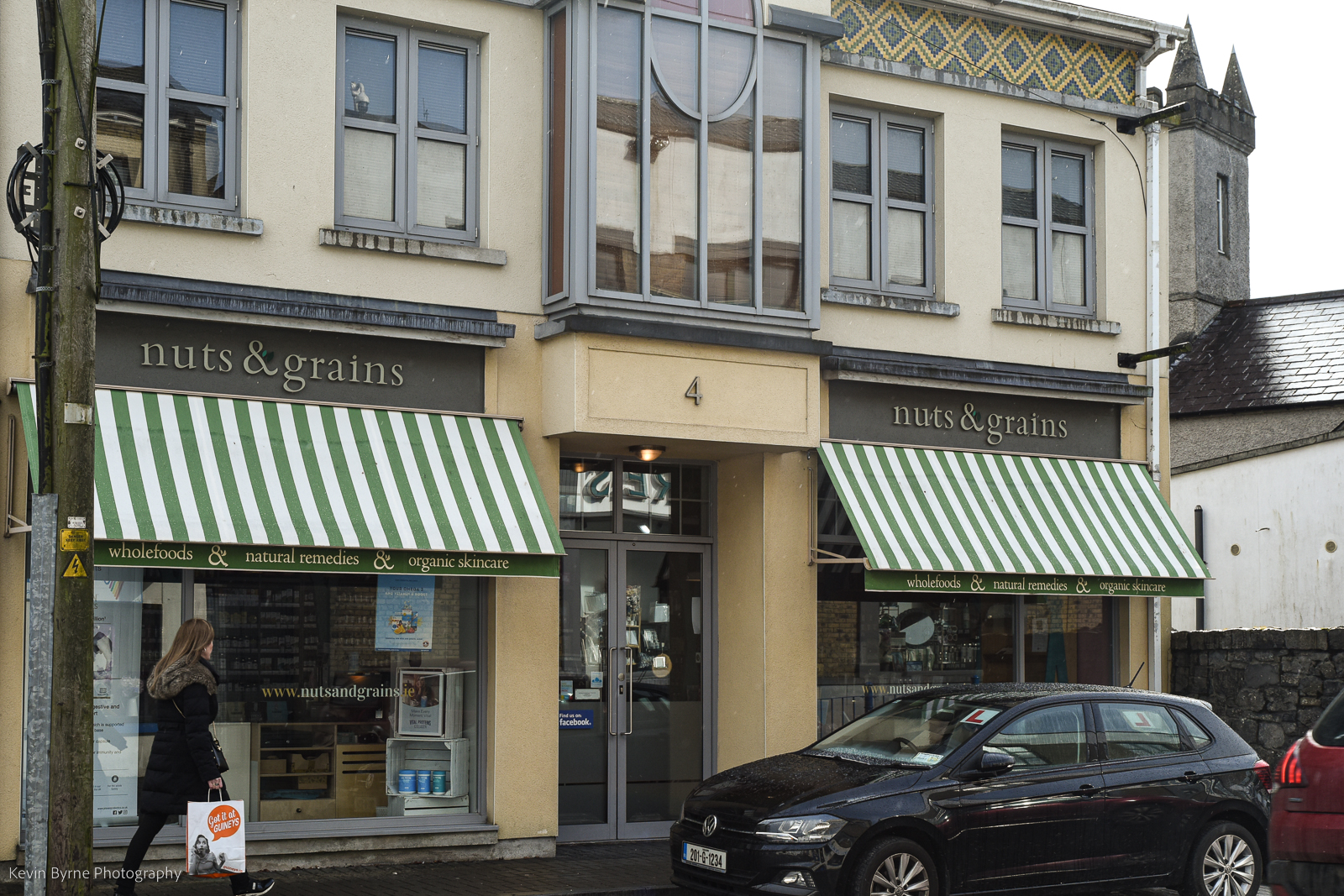 Nuts & Grains are customer focused
"Our ethos has always been customer driven and customer focused. The stuff we sell is good quality at the best possible price we can do it for, and we just enjoy what we do". She is clearly thrilled with what she calls her "lovely team, suppliers, and customers". "If we have good quality health supplements here, people aren't afraid to spend". With 10 staff members, they are known for their good advice, especially with health supplements. "We want effective outcomes and that really requires thought and listening. We can't diagnose on the shopfloor but we can give advice that really makes a difference." They get a lot of customers who have been disillusioned by the medical profession and believes a lot of the things that need to change for people are simple things like their lifestyles and it all comes down to having the conversation "plus we can give them more time".
Refitting
'Nuts & Grains' are taking a step back from social media and on-line sales at the moment to focus on the shop floor. They are in the process of refitting the shop while remaining open where they are putting more emphasis on creating a customer friendly environment, and then they intend to build up the social media element again, organically. Marion believes it will see them getting back to basics. Her husband Justin, is opening his own practice upstairs as a health and wellness coach. She believes it will be a lovely added extra to the place, they also hope to open up a little seated area at the window as a place for customers to sit and chat over a coffee or a healthy juice.
They have Grace Kinirons, a nutritional therapist on the premises who works three days a week. Grace trains nutritionists and health coaches in Ireland and puts on health and wellness workshops. They are passionate about good food and where it comes from. As they say on their facebook page, it's a great place to enjoy happy and healthy shopping. You won't be disappointed!