A total of 5 projects across the Midlands will share in a new fund under the National Outdoor Recreation Strategy. Launched by the Minister for Rural and Community Development, Heather Humphreys, the goal is to make Ireland a destination of choice internationally for outdoor adventures.
Building from a ground-up, locally led approach, over €1.2 million has been announced for the development of 5 outdoor recreation amenities across the Midlands to support outdoor pursuits such as cycling, running, walking and kayaking.
The projects funded include the following:
Longford Rebel Trail – €500,000
Derryounce Lakes and Trails in Laois and Offaly – €175,000
Royal Canal Cycleway to Killucan in Westmeath – €123,000
Lene Way, Lough Lene in Westmeath – €95,000
Lough Owel Cycleway and Walkway in Westmeath – €107,000
River Erkina Blueway in Laois – €192,000
Works include the development of trails, improvements and developments of cycleways and walkways, a river pontoon, parking, and footbridge amenities.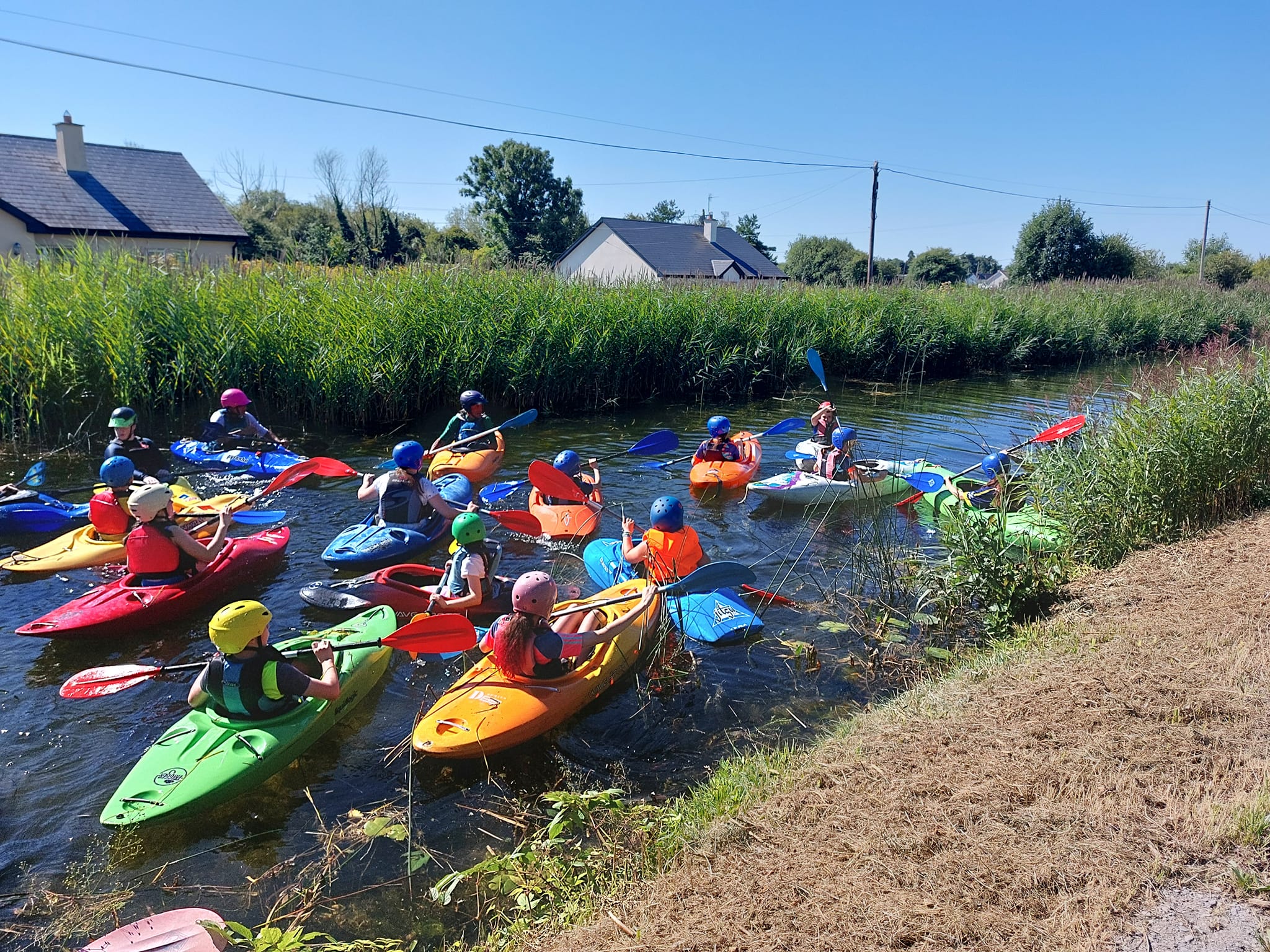 Embracing Ireland's Outdoors was developed in partnership with Comhairle na Tuaithe and is a collaborative cross-government strategy that reflects the views of stakeholders and the public. The new strategy will set the stage to strengthen and support the sustainable development of the outdoor recreation sector in Ireland for years to come bringing huge economic and health benefits to communities across the country.
Launching Embracing Ireland's Outdoors, Minister Humphreys said:
"The pandemic awakened a new discovery to explore amongst the Irish public. When we were confined to our counties or we could only meet friends and family outdoors, we gained a new found appreciation for the unique amenities we have on our doorstep whether it's our forest parks, our mountain trails, our rivers, our greenways or our stunning beaches. Embracing Ireland's Outdoors is about building on this momentum. It is about the strategic development of Ireland's Outdoor Recreation sector so we can deliver maximum benefits to communities across the country. Those benefits are huge. Spending time outdoors supports our mental and physical health and it improves our quality of life. There also huge economic benefits, particularly for rural communities, with over 2.7 million overseas visitors taking part in outdoor activities every year in Ireland. Through this Strategy – I believe we can make Ireland the destination of choice internationally for outdoor recreation and adventure tourism."
Embracing Ireland's Outdoors focuses on bringing a more joined-up and cohesive approach to the development of outdoor recreation infrastructure at both a national and county level. As part of the strategy new Outdoor Recreation Committees will be established in every County to ensure there is a focused and strategic approach to the development of local amenities.
Concluding Minister Humphreys thanked stakeholders and the public for their engagement in developing the Strategy:
"Significant stakeholder and public engagement has been at the core of the development of this Strategy. I would like to thank the members of Comhairle na Tuaithe for their tireless work in developing the Strategy. Thanks to the high level of stakeholder and public engagement Embracing Ireland's Outdoors is a truly collaborative Strategy that will set the stage to strengthen and support the sustainable development of the outdoor recreation sector in Ireland for years to come."