Clonmacnoise is on the left bank of the River Shannon in County Offaly. Saint Ciarán founded an abbey at Clonmacnoise nearly 1,500 years ago and a number of churches, two round towers, high crosses, and grave slabs remain standing. Try and hug the High cross to see if you have 'healing powers' or put your ear to the 'Listening Wall' to hear the whispers.
It really is best described as the place where 'time stands still' and there is a great sense of peace in the area. The surrounding area of Clonmacnoise is a microcosm of landscapes within the Midlands. These include the Shannon callows, eskers, boglands both preserved and cutaway.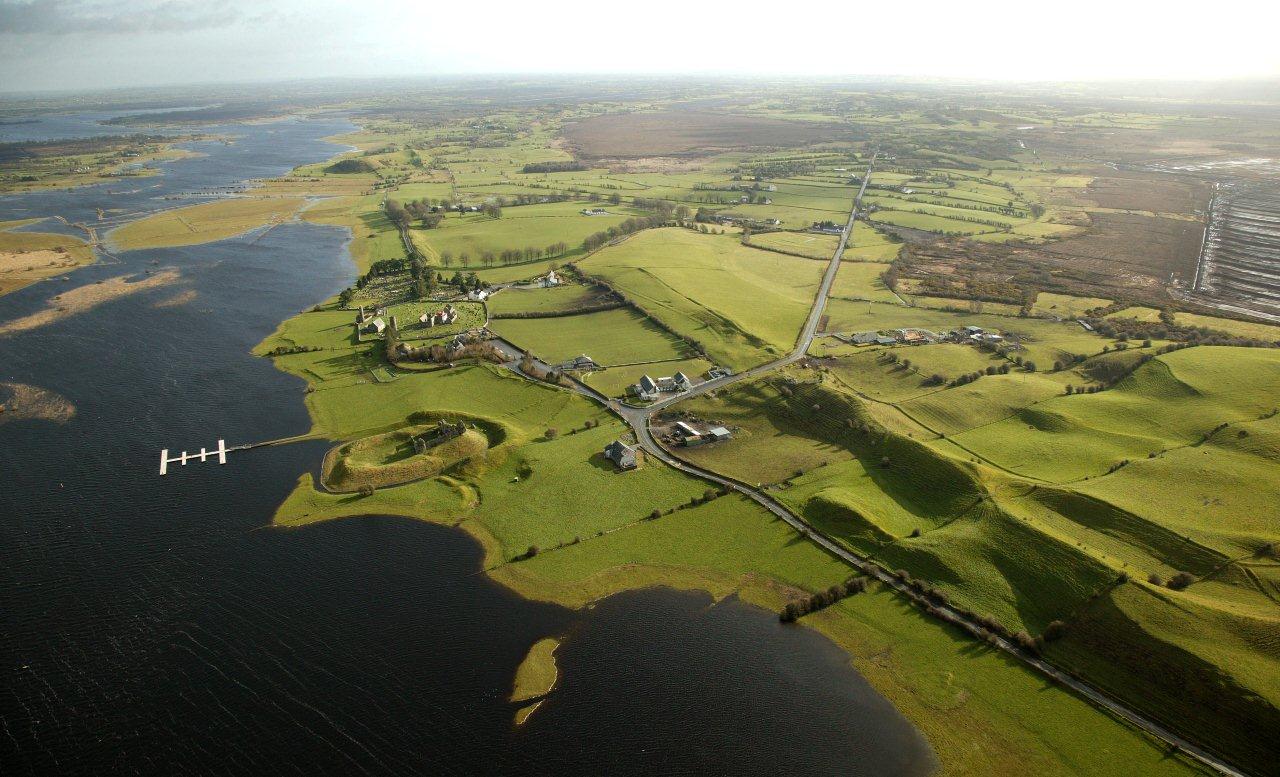 Clonmacnoise is widely recognised as one of the most famous monastic sites in Ireland. Located along the River Shannon between the town of Athlone and the village of Shannonbridge, Clonmacnoise was founded by Saint Ciaran in the mid-sixth century where it became a great centre of religion and learning, visited by scholars from all over the world. Many historical manuscripts, including the 11th-century Annals of Tighernach and the 12th-century Book of the Dun Cow, were written here. His Holiness Pope John Paul visited here in 1979 during his visit to Ireland. Today, the site exists as a preserved ruin under the management of the Office of Public Works and visitors can see three high crosses, a cathedral, seven churches, and two round towers. The beautifully preserved structures of Clonmacnoise Cathedral, Temple Doolin, Temple Hurpan and Temple Melaghlin will impress and leave those who visit Clonmacnoise with an authentic sense of the history of Ireland. To dig deeper into the fascinating history of Clonmacnoise, visit the onsite interpretive Visitor Centre, which displays a number of cross slabs and the 9th-century Cross of the Scriptures. The Clonmacnoise graveyard surrounding the site continues to be in use, while religious services are held regularly on the site in a modern chapel.
https://heritageireland.ie/places-to-visit/clonmacnoise/