How long is the Grand Canal Greenway?
The Grand Canal is 132km in length and connects Dublin with the River Shannon via Tullamore and a number of other towns and villages.
The Grand Canal was originally designed to connect Dublin, Ireland's capital city, westwards through the Midlands to the River Shannon. The many towns and villages along the way provide walkers with accommodation possibilities along the route, and as public transport options are good, these places can act as starting and finishing points for those who want to sample only sections of the route.
Work on the full development of the Greenway is ongoing, and by the end of 2023 there will be nearly 70km of tarmac Greenway completed alongside the Grand Canal through south Dublin, Kildare and Offaly.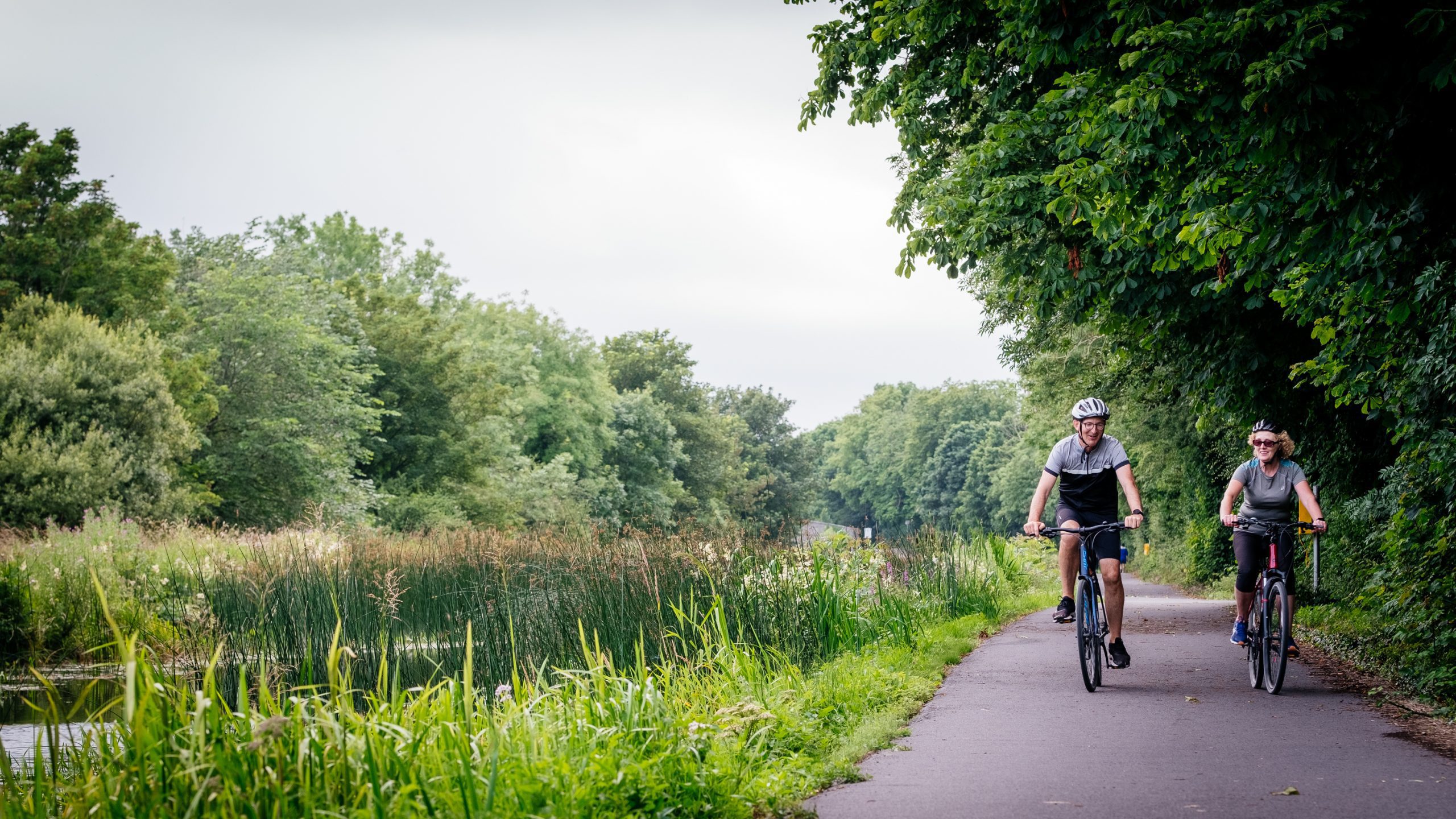 Grand Canal Greenway, Offaly section
The Offaly section of the Grand Canal comprises approximately 71 kilometres from
Edenderry to Shannon Harbour. It is well progressed, and will eventually stretch from Edenderry in the east to Shannon Harbour, with a new Tullamore to Lough Boora Section of the Greenway linking two landmarks – Tullamore DEW and Lough Boora Discovery Park.
For more visit https://www.waterwaysireland.org/places-to-go/grand-canal/walking