The Royal Canal Greenway stretches alongside a historic 225-year-old canal, and it begins in Maynooth and passes through Kildare, Meath, Westmeath and Longford. There are cafés, picnic spots and attractions along the way, and rustic and industrial landscapes. As it is a level towpath, it's ideal for walkers, runners and cyclists of all ages and stages.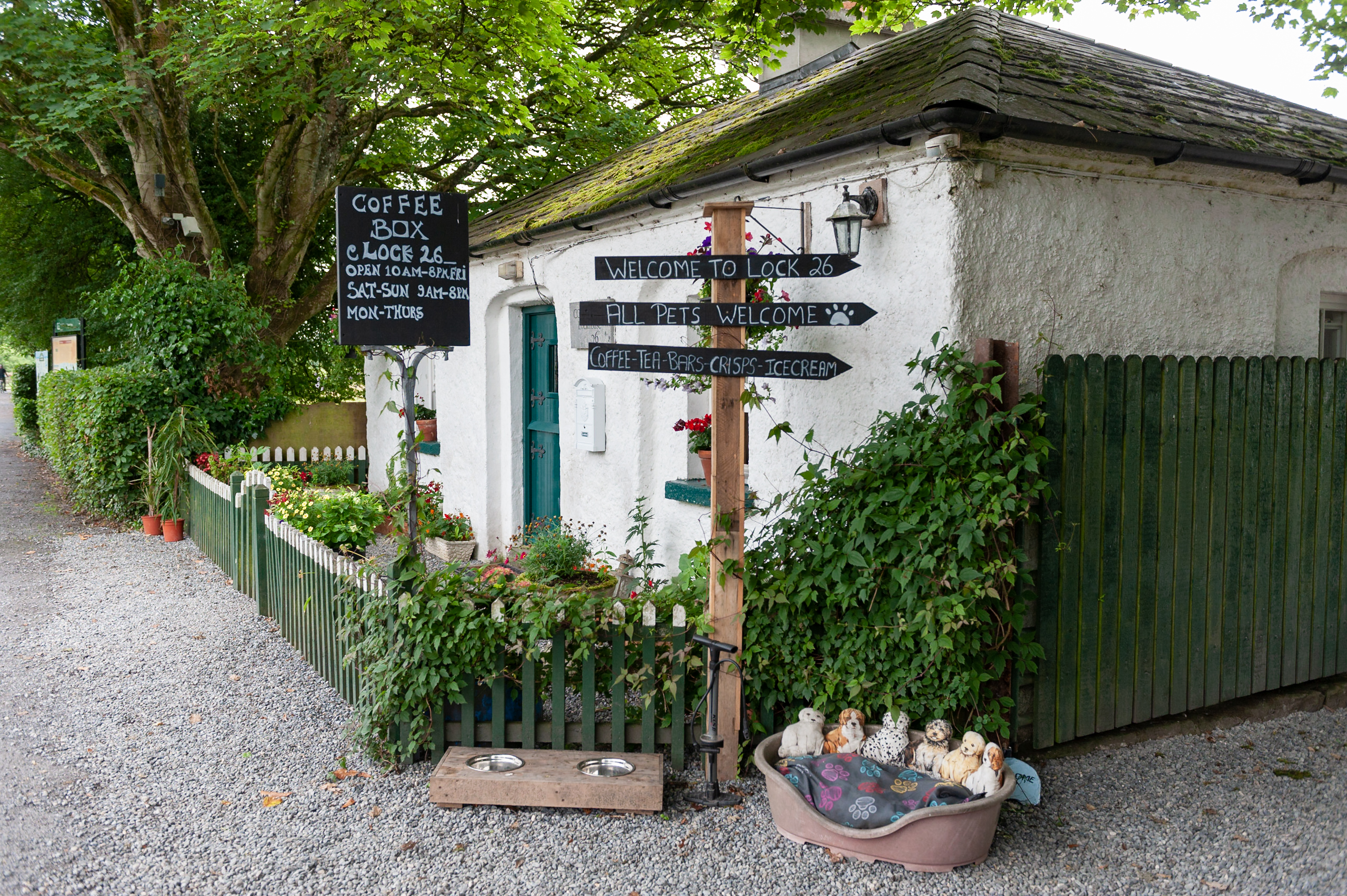 The Royal Canal Greenway is a former towpath for barges featuring 90 bridges, 33 locks, 17 harbours and four aqueducts. Greenway users can choose to complete the entire 130km flat, off-road trail in one visit or explore the shorter designated routes — ranging from 6km to 15km — between the 14 connecting access points and towns.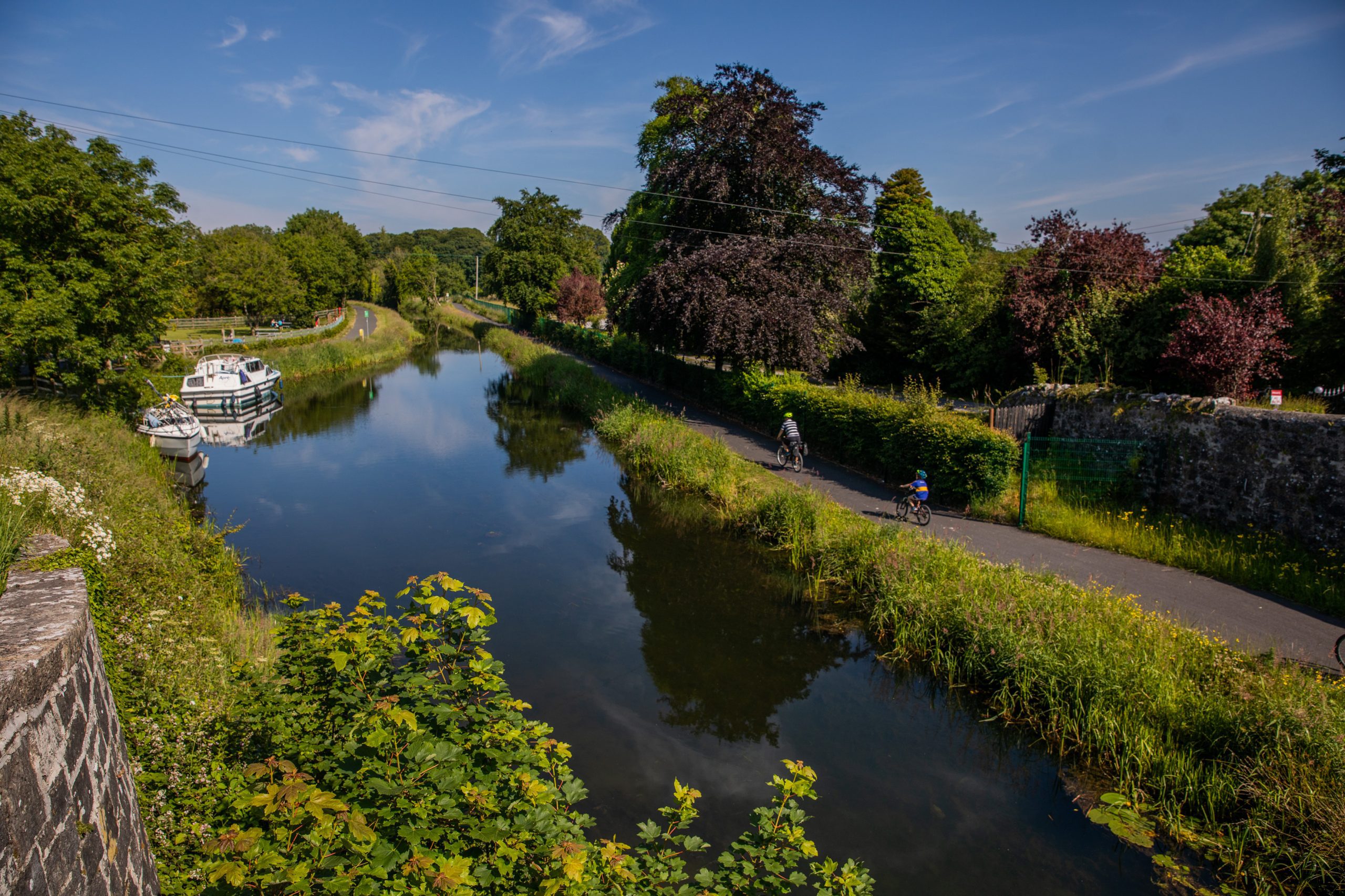 Focusing on the Midlands, the Royal Canal Greenway almost encircles Mullingar town, which is also a designated Blueway, offering opportunities to enjoy the water by kayak, or canoe and these facilities, along with bike hire, are available at the Mullingar Harbour Activity Zone. 
Old Rail Trail, Westmeath
This trail also connects seamlessly with the Old Rail Trail Greenway which stretches between Athlone and Mullingar. It is a 43km cycle path which is a converted stretch of the Midlands Great Western Railway carved through rich fertile farmland. Some of the iconic stone arch bridges along the trail are protected structures, and can be identified by the newly erected old style parapet railings. Here are the sections.
Athlone to Moate
14.5 km – Mostly flat surface. Suitable for family groups of all ages and all types of bikes. Beginning in Athlone, the The Old Rail Trail Greenway traverses Crosswood Bog's natural heritage area and through lush green landscapes, before reaching the restored Railway Station buildings in Moate. Dún na Sí Amenity & Heritage Park and Moate are very close.
Moate to Castletown
16.3 km – Mostly flat surface with gentle slopes. Suitable for family groups of all ages and all types of bikes. Journey through stunning countryside on the way to the preserved historic Castletown Station building. Pass under the iconic three arched bridge at Streamstown. A short diversion from Castletown will allow you to savour the majesty of Uisneach, once the seat of the High Kings of Ireland and the burial site of the Earth Goddess Ériu and the Sun God Lugh.
Castletown to Mullingar
11.4 km – Mostly flat with gentle slopes. Suitable for family groups of all ages and all types of bikes. From Castletown, the Greenway follows the old railway through sheltered countryside. After passing under a tunnel, it meets the Royal Canal and follows its path before linking with the Royal Canal Greenway at Newbrook. From here, it's just a stroll into Mullingar, or you can continue on this Greenway all the way to the River Shannon in Longford.
Bike Hire
For bike hire here
Places to stay
More info