Where does Éanna Ryan find the time to hold down a full-time job, while running Lukers in Shannonbridge, a pub/restaurant/venue with his two brothers John Joe and Tomás? If that's not enough, they are putting on a Music and Arts Festival called RiverFest in just under two weeks. 33-year-old Éanna, who works full-time for a food company, is getting Lukers ready for RiverFest. It is 10am on a Tuesday morning when I met him. It is after the Bank Holiday weekend when they were so busy they "ran out of food". Lukers is set on the Shannon, in Shannonbridge and might just be the perfect setting for a boutique festival. Lukers is on one side of the river, with the glorious 17th Century Napoleonic Fortification on the otherside, with the iconic sixteen-arch masonry road bridge connecting the two.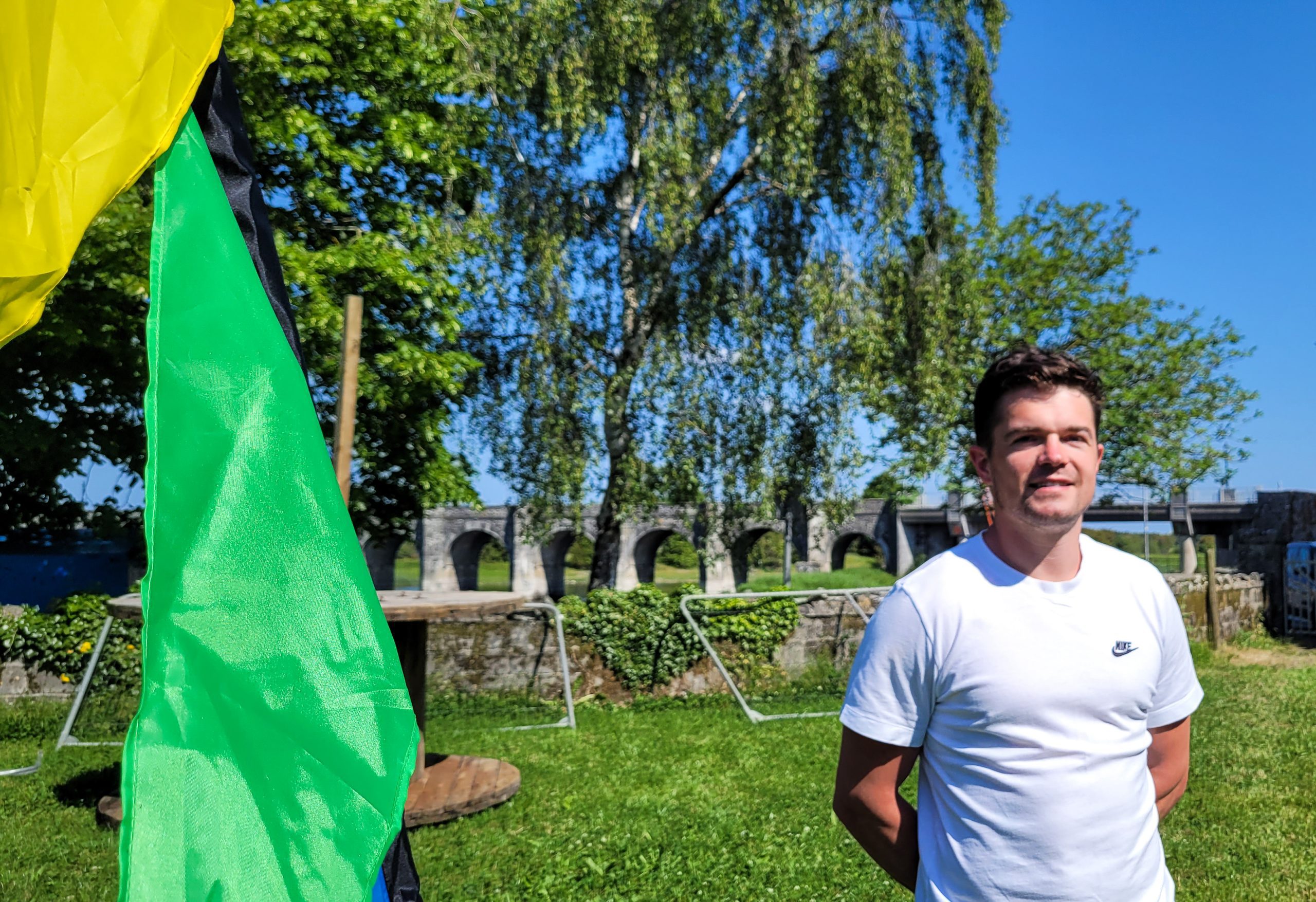 What is RiverFest?
RiverFest is a Multi Genre – 4 Stage Music & Arts festival, overlooking the River Shannon on June 23-25th. There is space for camping, camper vans, Yoga, Health & Wellness and even a kids stage. At the moment they are levelling the campsite area, where the tents, campervan and glamping pods will park, catering for 50 to 100 tents. It is certainly a hollistic conscious festival with sauna and outdoor-ice and seaweed baths. There will be river swims at 10am every morning, followed by HIIT classes and Yoga. There is an 'Enchanted Garden' area for people into nutrition and yoga. Éanna believes people are "just looking for a different kind of festival". It is his first time to experiment with the wellness side of things, and his second time to do the festival.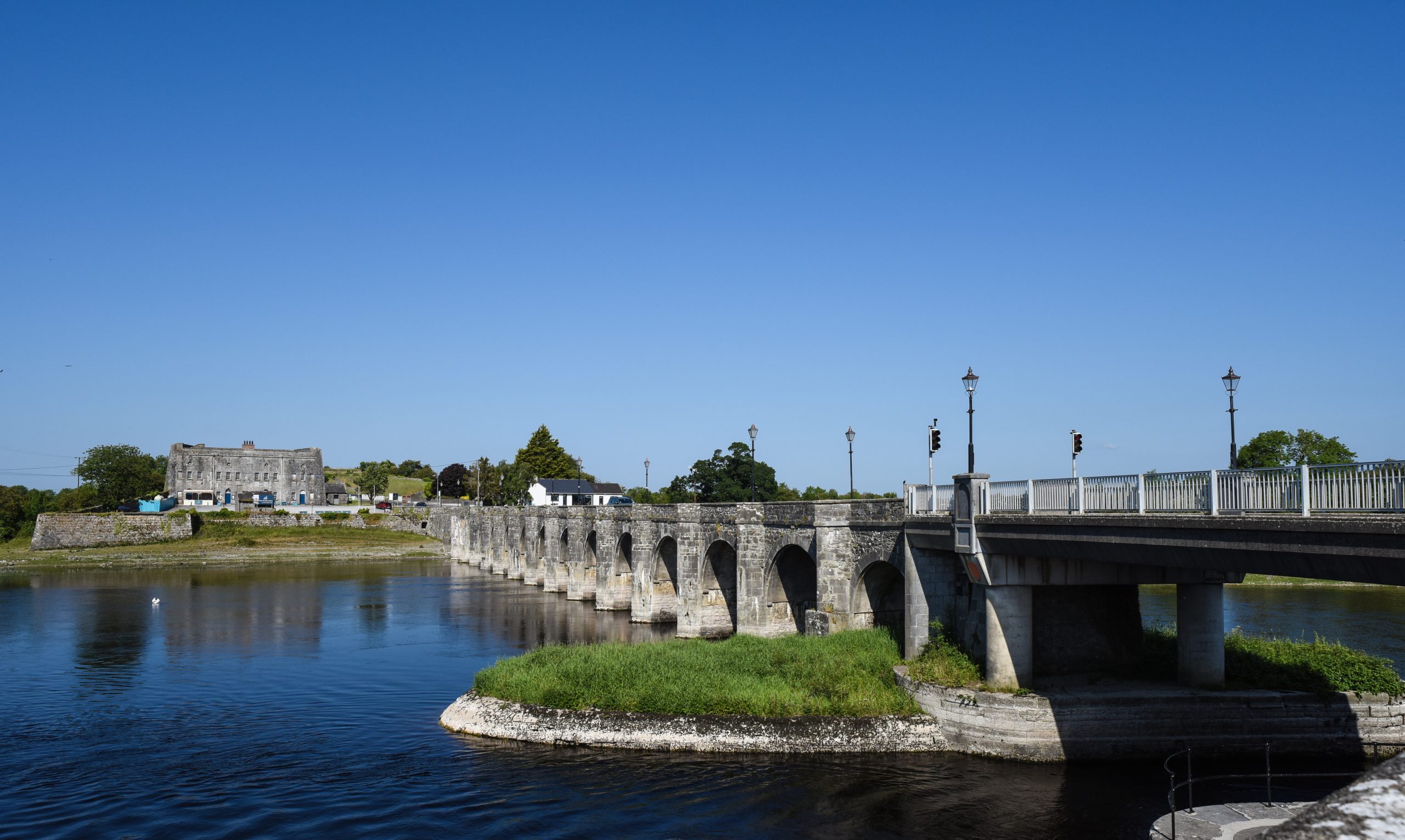 A Festival with a conscience
According to Éanna,"Young people are looking after themselves better now, it's not all about alcohol, it's about getting value for their ticket" Tickets are only 25/30 euro per day. "There's a lot of value" he says "where you will be out of your tent, swimming, exercising, then chill-out with açaí bowls full of granola and yoghurt, it really is down to healthy food and chilling out that makes the day for everyone." Éanna books all the music acts himself and believes "there's no better feeling when you're walking downhill to the water and that bassline kicks in." He loves recounting stories from people who at their first festival in 2019, went from a '"thump thump' environment, right back into the old bar where there was a lad playing trad in the corner, then onto the main stage where Hudson Taylor were playing indie pop. That's what a festival should be about, it's about exploring yourself going from one stage to the next stage, meeting people."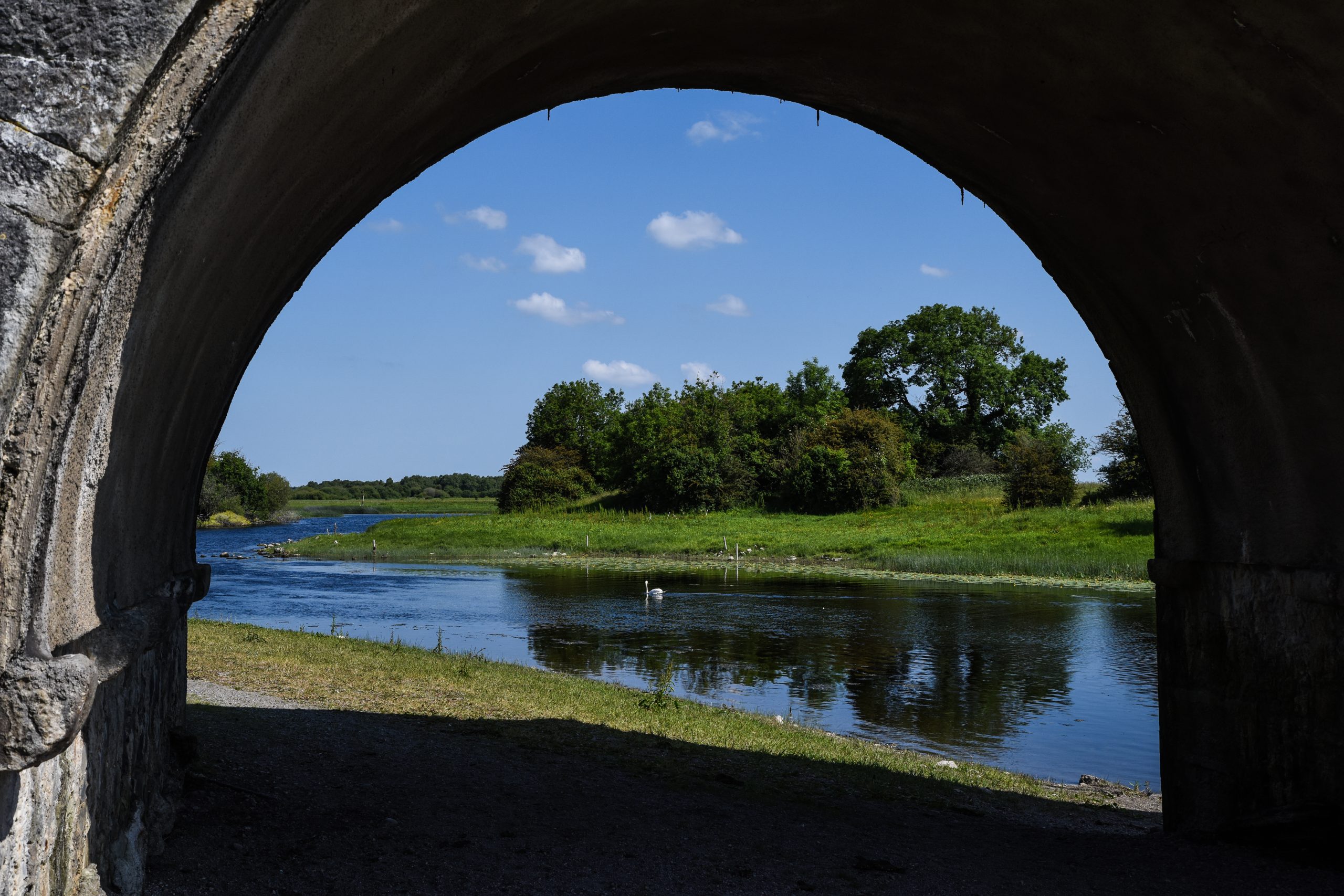 Who is playing RiverFest?
Some of the acts to look forward to are; The Stunning, Róisín O, Hermitage Green, Fionn Curran, The Rosecaps, IMNOTYOURMATE, Amble, Grooveline, All of Eden, SHEE, Ricky Chong and many more. 𝗘𝗻𝗰𝗵𝗮𝗻𝘁𝗲𝗱 𝗚𝗮𝗿𝗱𝗲𝗻 𝘁𝗮𝗹𝗸𝘀 𝗮𝗻𝗱 𝗮𝗰𝘁𝗶𝘃𝗶𝘁𝗶𝗲𝘀 𝗮𝗿𝗲 𝗶𝗻𝗰𝗹𝘂𝗱𝗲𝗱 𝘄𝗶𝘁𝗵 𝗦𝗮𝘁𝘂𝗿𝗱𝗮𝘆 𝗮𝗻𝗱 𝗦𝘂𝗻𝗱𝗮𝘆 𝗲𝗻𝘁𝗿𝘆, one featuring Mindset Coach Sarah Woulfe. The talks will take place in the 'Enchanted Garden' where it will be relaxed and chilled. In Lukers itself there is a low ceiling basement area for house and dance music, The smaller stages are perfect for 2 and 3 piece artists and DJs. One of the smaller spaces is called the Orchard Garden, with a DJ playing tunes from a little caravan, this leads back into the campsite. The main indoor arena, already well known as The Boatyard venue holds up to 600 people. Bands like Aslan, Hudson Taylor, Jack L, Wild Youth and Chasing Abbey have played there.
Shannonbridge has a history of carnivals
There's a history of Carnivals that took place in the 1960s and 70s where the likes of big acts at the time like Big Tom, Joe Dolan, and Larry Cunningham would play. It was in fact Éanna's father who suggested they put on a festival just like the carnivals of the 1960s. Lukers pub itself dates back to the 1700s, it has been run by the Ryans for twenty years. They have kept the front bar intact and has become well associated with trad sessions. Also, in the older part there are two original 17th Century open-hearth fires where soldiers cooked and ate when they were manning the village. One of which is a VR Victorian Regina, the only functioning fireplace of its kind in the British Isles. Irish singer Declan O Rourke loved the fireplace so much that he shot the video for 'Johnny and The Lantern' featuring John Sheehan from The Dubliners. In the bar, there is the original price list, according to Éanna, if someone produces the original punts and pennies, they are entilted to buy it at that price!
How to get to Riverfest?
They are putting on special shuttle buses from Ballinasloe Train Station which is 10 minutes away.
Fri 23 Jun 2023 6:00 PM – Mon 26 Jun 2023 1:30 AM IST
Lukers, Shannonbridge, N37XK75
For tickets RiverFest tickets, click here