"Rothar Rogues are a mens shed on wheels," according to founding member Hughie Shepherd.
'Mary's Kitchen' in Ballyragget is a meeting point and pit stop for Laois' Rothar Rogues. Drinking tea and eating cake is certainly an important part of the daily routine for it's members. Hughie tells me with a laugh, they are a registered Men's Shed but "they couldn't be bothered making birds boxes or all that stuff." Matt and Hughie were part of the Pedal Village initiative in 2019, funded by Laois Partnership and supported by Laois County Council and Ireland's Ancient East, with sponsors including Castle Durrow, AES and EcoHorizon. They designed a Pedal Vintage Brochure with a list of guided bike tours, cycling routes, local places of interest, heritage sites and lots more (see below).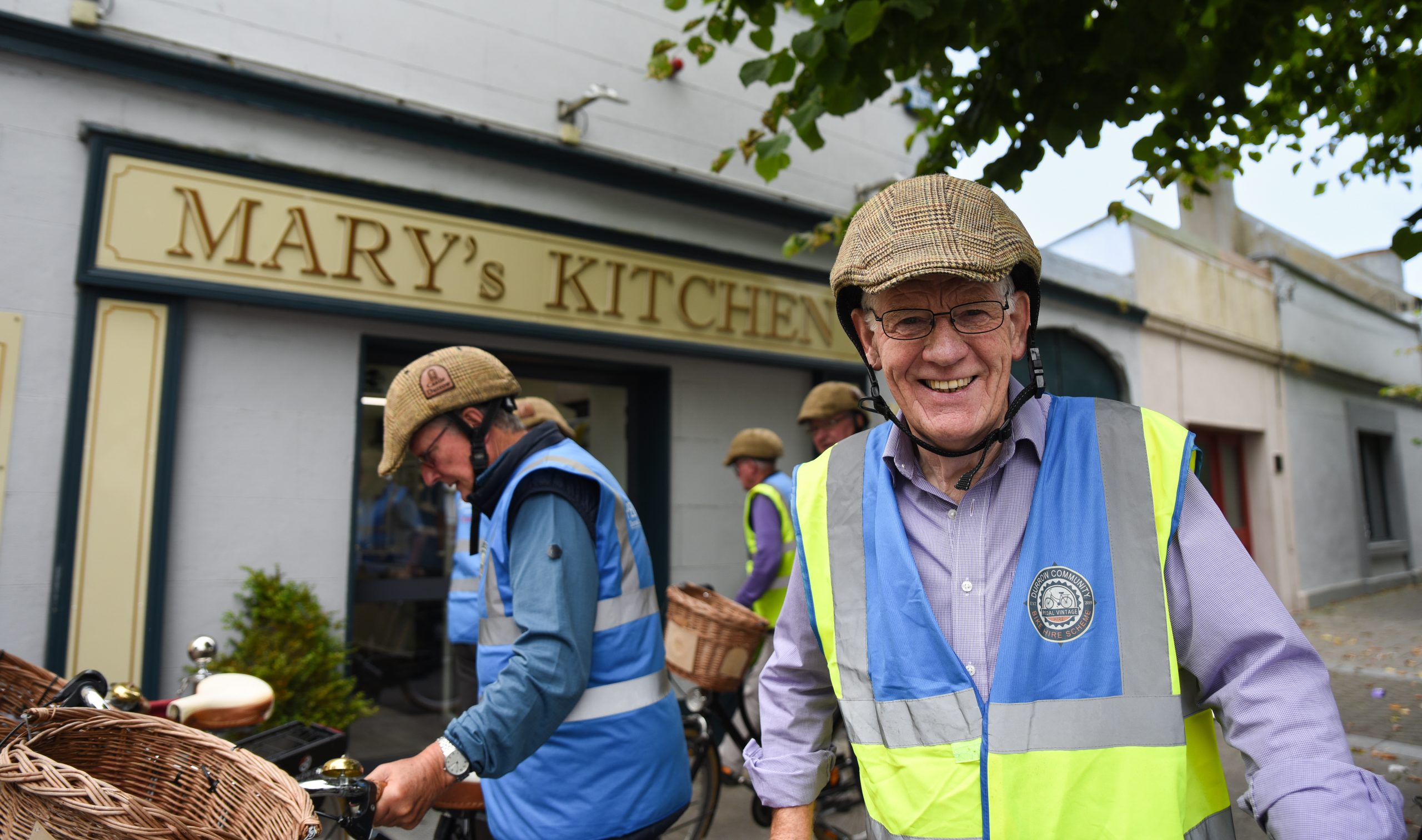 Rothar Rogues meet every Monday
Every Monday morning you may see a group of cyclists in blue vests, on their vintage-style bikes, cycling through Laois. Hughie Shepherd and Matt Doyle lead the troupe. Rothar Rogues are made up of sixteen retired men, all from the Laois area, ranging in age from 65 to 78. According to Matt Doyle "We're a bit more upmarket than the high nellies." Initially, they mported ten bikes from Slovakia. They now have eighteen bikes (with match funding from Laois Partnership) and they hire them out through their Durrow Community Bike Hire Scheme. Insurance problems meant they had a non-eventful summer, but now there's no stopping them (apart from coffee stops) as the show goes on the road again. In the last few days they have purchased six E-Bikes, and according to Matt "they got their first spin to Ballyragget in blustery conditions and performed very well!"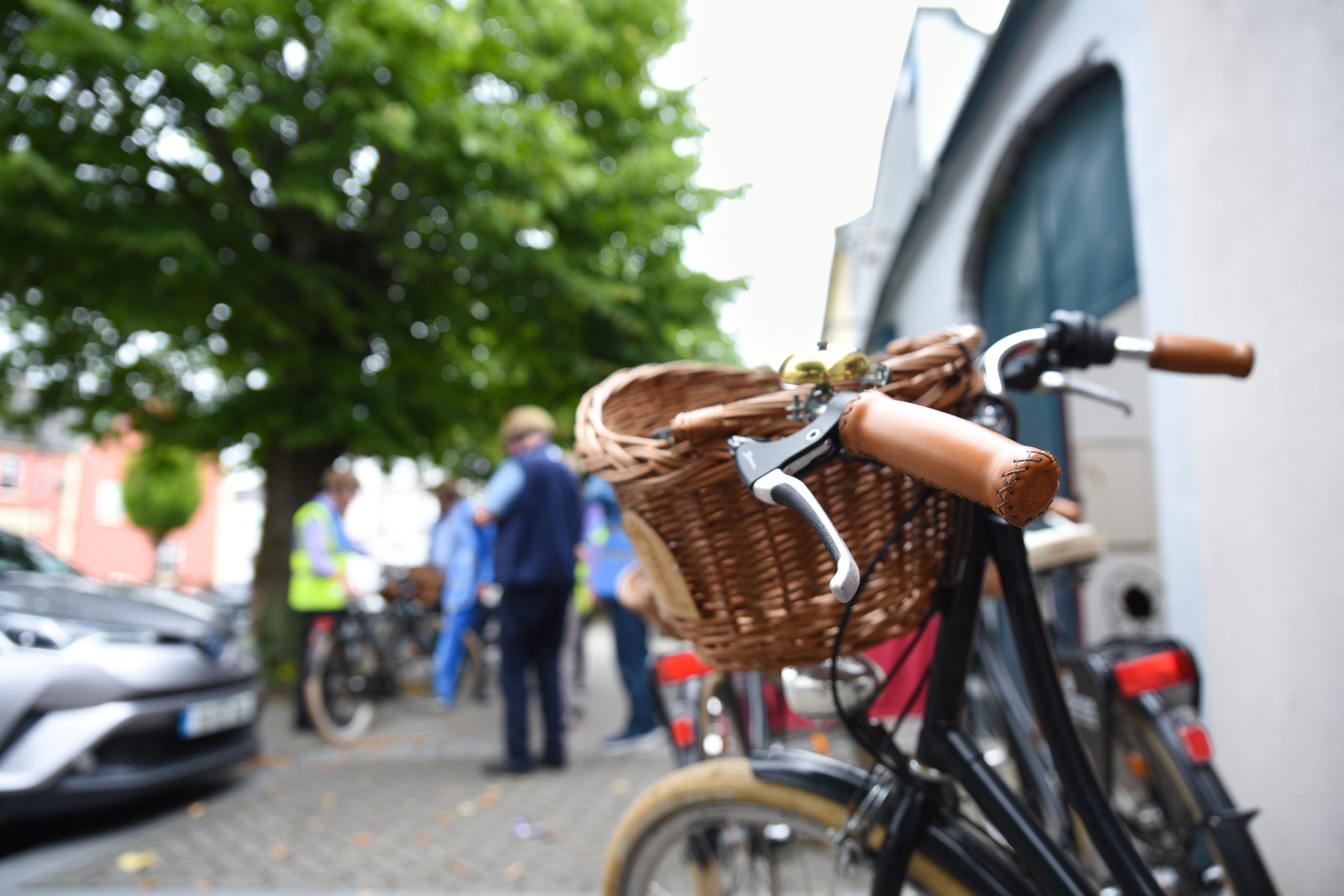 Favourite Cycling Routes
Matt tells me they "cover a large area on their cycles ; Cullohill, Shanahoe, Ballinakill and areas straddling the Laois, Offaly, Kilkenny border". They also do the blueways when they are 'on tour' with the Suir Blueway being one of their favourite routes bringing them from Clonmel to Carrick-on-Suir. It takes 12kms and an average of 2 h 27 min to complete. Apart from the cycling, great friendships have built up with the members. Some, who dont cycle anymore, just come together in the coffee shops for "the chats"! It has been a lifeline for members who enjoy the exercise, the conversation and the laughs. As I sit with them in Mary's Kitchen, there is so much chatter and laughter amongst them, a part of me would love to join. "We do have the Cycling Sisters group" Hughie tells me, with a nudge.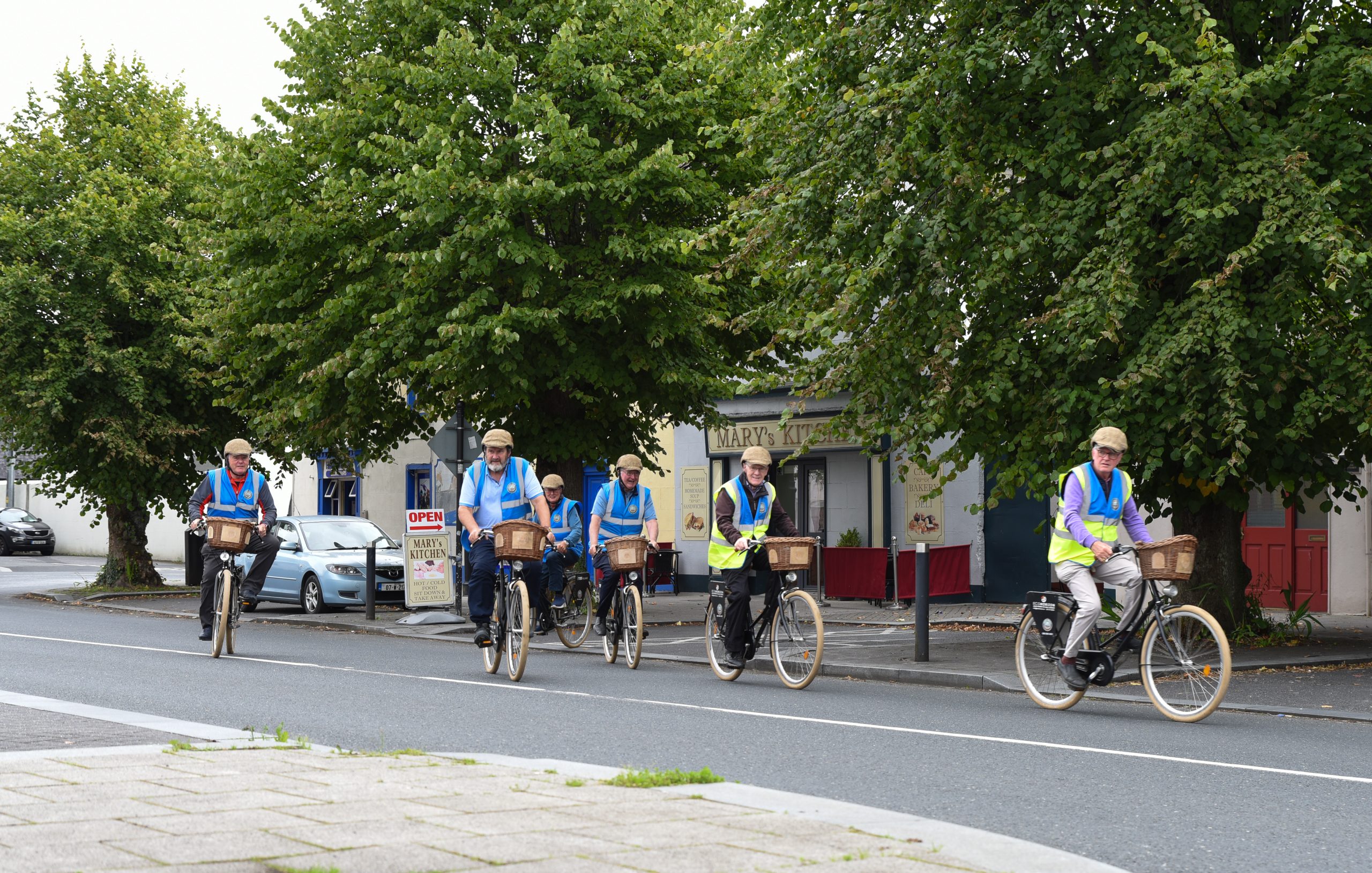 Their Favourite cycle route in Laois is "Cullohill to Lisdowney which is really rural and beautiful and then back round to Ballyragget and Attanagh". Matt especially loves 'Poorman's bridge' in Shanahoe, "after two years renovation it has been reopened." It is three miles north of Abbeyleix where the bridge crosses the river Nore in the townland of Shanahoe. There is plenty of folklore attached to the tradition of the bridge and there is even an ampitheatre in the area.
How to improve cycling lanes in Laois
"On the Attanagh to Ballyragget road this morning, if we hadn't cycled in single file, there wouldn't have been one of us here today!" Matt explains there is a real need for special cycling signs on particularly busy rural (back) roads. He maintains some of the more narrow rural roads which have 80km signage should reduce the speed limit and erect cycle-specific areas to make drivers aware and keep cyclists and walkers safe. Recently, they met with Coillte and various consultants with the idea of setting up a cycle hub around Durrow and the various woods in the area. They are hopeful something will come of it as they spoke of creating 3 specific cycling routes in the area. Rothar Rogues are also looking forward to purchasing electric bikes and that is their next big venture. According to Matt "we are looking forward to the electric bikes especially to experience the different cafes!"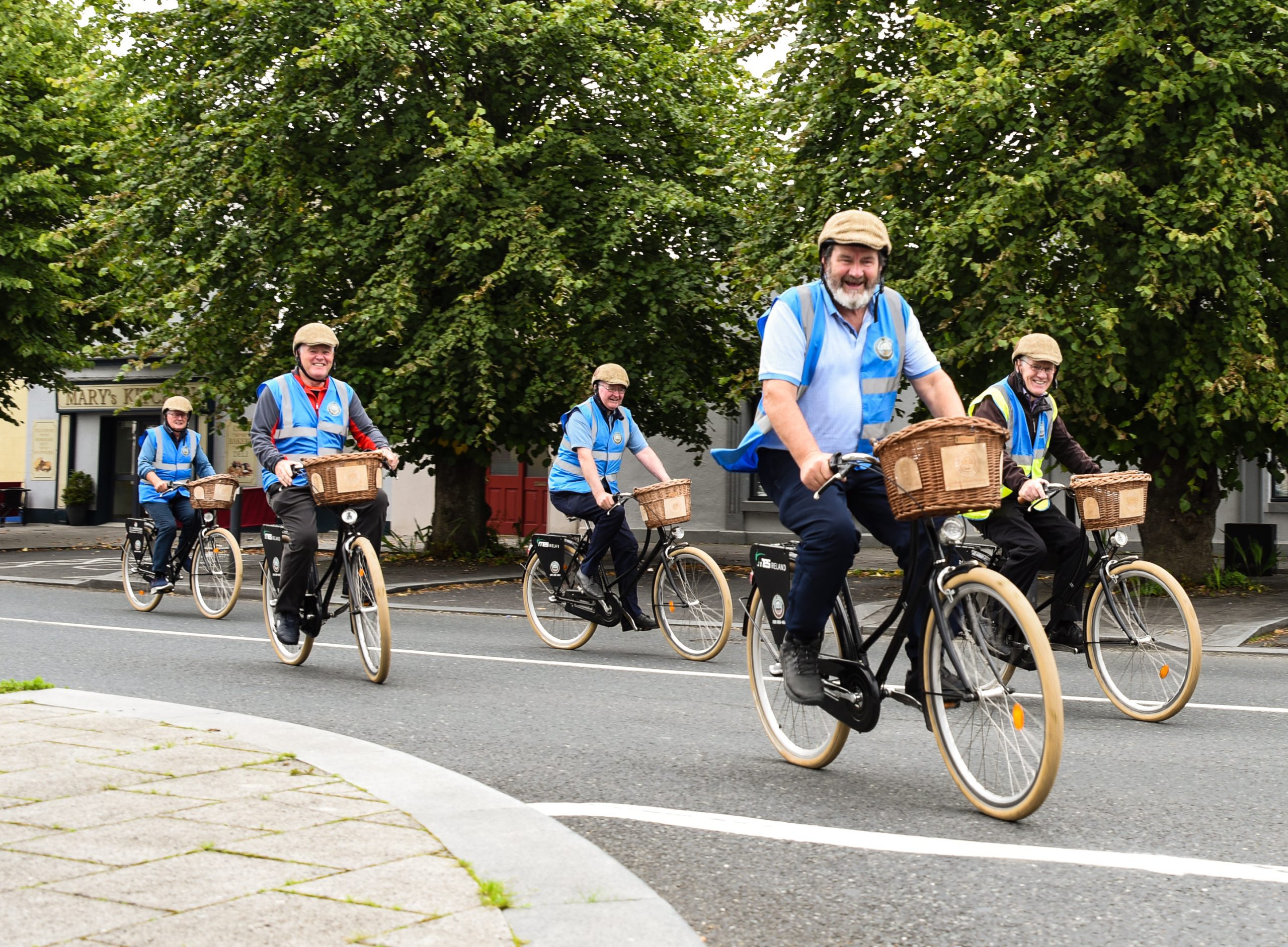 Hiring Bikes from Durrow
Guided bike tours are individually priced, while a 'self-discovery' bike and helmet hire experience costs €20 a day. Vintage bikes can also be hired for €5 for the first hour and €4 an hour thereafter. More information is available by emailing durrow.doings@gmail.com or see their website Irish Country Roads.
Rothar Rogues are very active on twitter @bulfincycle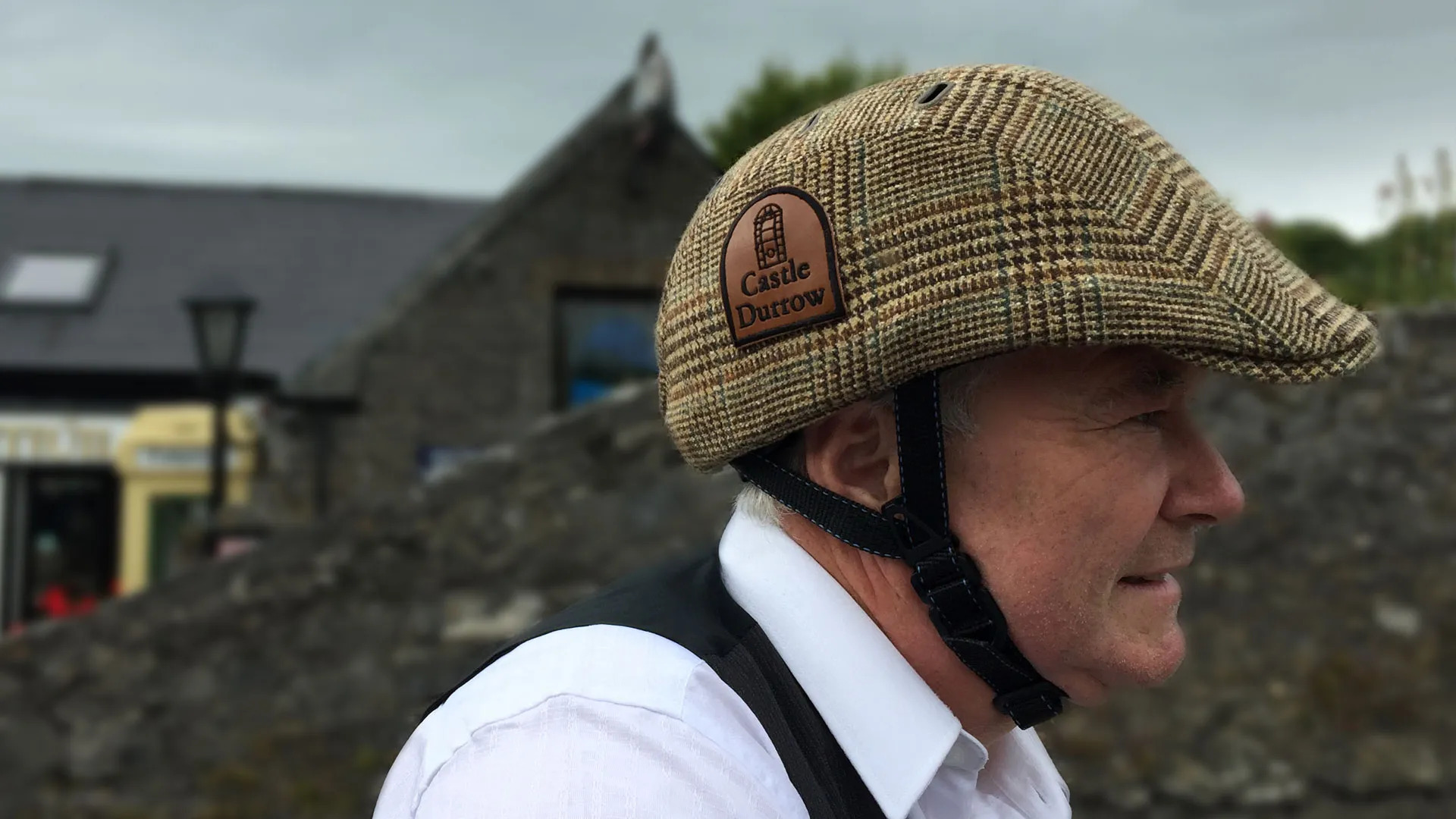 Rothar Rogues/Pedal Village chosen routes
Durrow – Cullohill – Tubberboe Loop
Bishop's Wood
Capponellan Wood
Cullohill Castle
St. John's Well
Durrow – Attanagh – Ballyouskill Loop
Durrow Brick Memorial at Derry Wood Entrance
Attanagh Post Office – Ballyouskill Church – Rosconnell Church
Aylward's Rural Heritage Museum
Dunne's Nurseries & Garden Centre
Bailey's Mill, Dereen
The Wooden Bridges, Dereen
Bishop's Wood
Capponellan Wood
Castle Durrow Gardens
Dunmore Country School – A Working Garden
Heywood Gardens, Ballinakill
Castlewood Organic Farm, Durrow
Demesne Garden furniture, Gifts & Curios Emporium, Abbeyleix
Abbeyleix Heritage House, Museum & Shop
Alyward's Rural Heritage Museum, Durrow
Castlewood Organic Farm & Countryside Tea Rooms, Durrow
Sheppards Antique AuctionHouse, Durrow