"I'm the only one in Ireland doing this!" Laois regenerative farmer, Brendan Guinan is talking about agroforestry, which is defined as 'agriculture incorporating the cultivation of trees'. Brendan tells me "here in Fiorbhia Farm in Laois, it is the only 100pc biological agro-forest in Ireland". Using no chemicals, electricity, or outhouses, he has transformed a 30-acre area of forest into a thriving pasture, an organic business and an open farm. In the four years since he purchased the land, his pigs, cattle and hens have a major part to play in creating it's own micro-climate. His big plan, (of which he has many), is to make Fiorbhia into an 'Open Farm' for angling, archery, outdoor food and community events.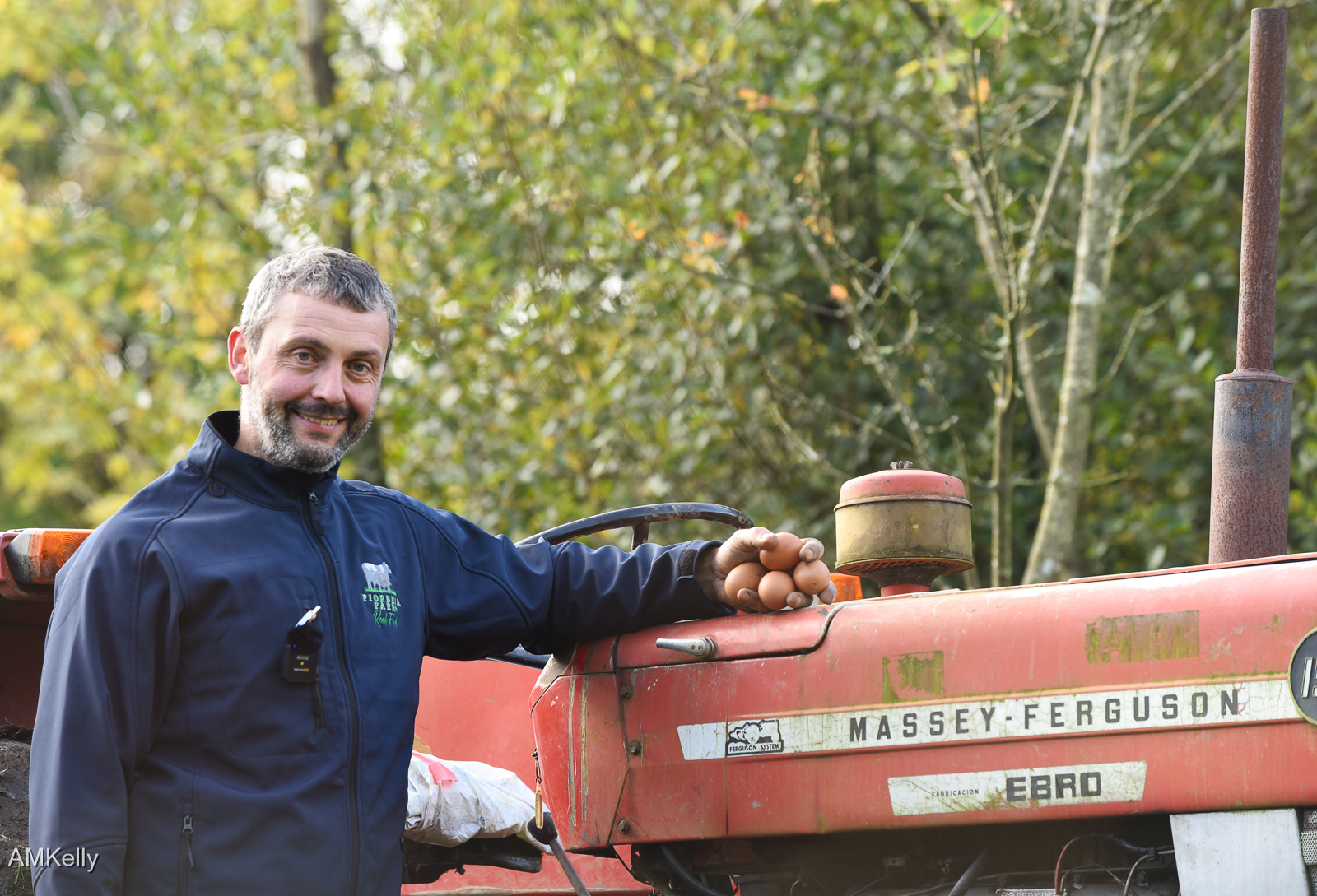 Granny Guinan, his inspiration
Brendan grew up on a farm in County Offaly. "I was always supposed to be the farmer on my father's land, but I have a totally different farming viewpoint from my father. He thinks I'm mad with what I'm doing here". After studying agriculture in college, he worked his father's farm and got a truck license to be a haulier at night. His haulage business became very successful, employing 18 people, with 12 artics, he transported hazardous waste around the country and the world. "I was very very busy, but when I hit 40 I felt burnt out." Brendan sold the business, took a year out and bought 30 acres of land and forestry in Boghlone, Portlaoise in 2019. "The plan was to design a life totally opposite to a trucker's life. I didn't like the direction the food industry was going. I was raised on food from the land, raw milk, vegetables, and hugely influenced by my grandmother who founded the Irish country markets back in the 1930s."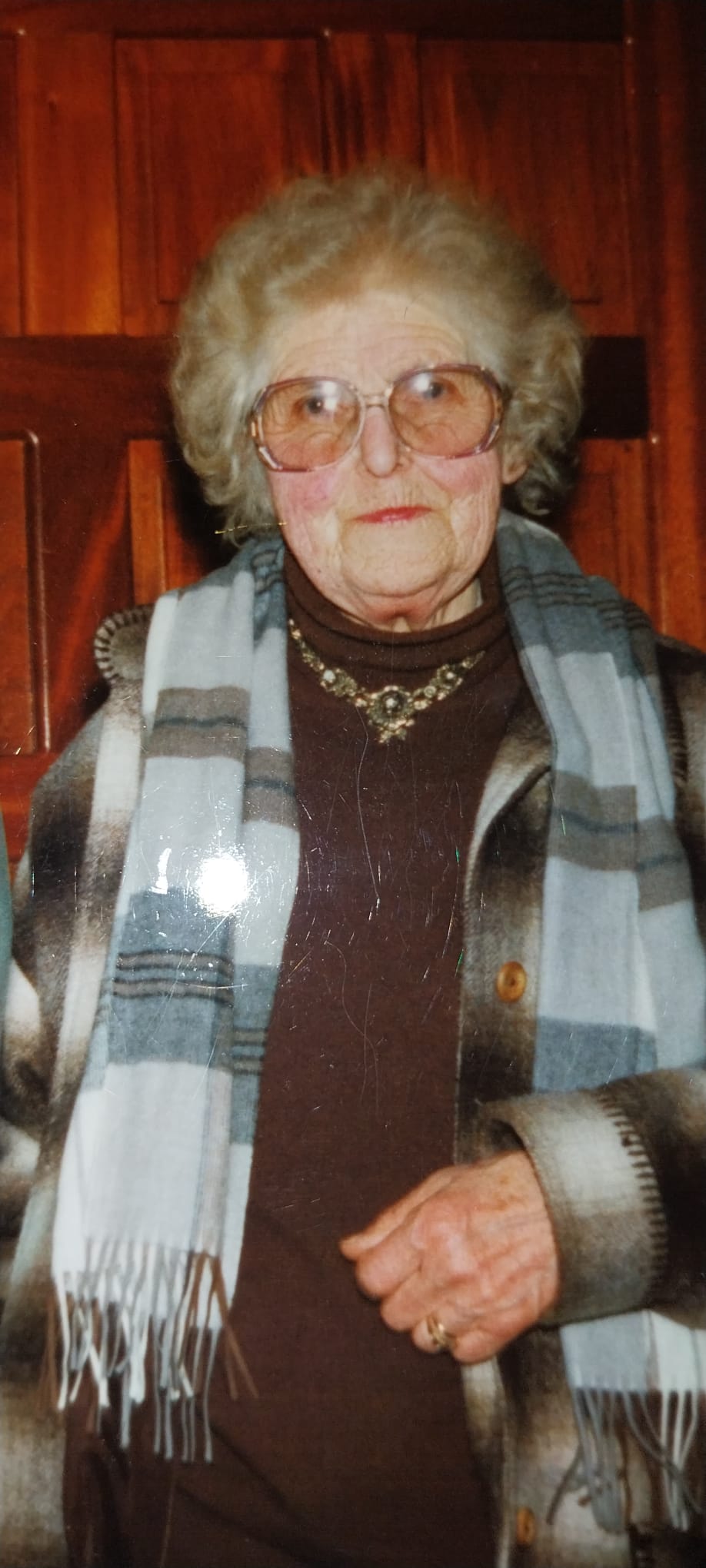 Kathleen Guinan was a farmer and raised her family on one acre and baked with everything she produced. She built her house before she got married, and according to Brendan she was the "most eligible of women in the area, and as a result, she had her pick! That's the kind of strong woman that influenced me". Brendan states that it was the farmers wives who started the farmer's markets, "She reared me really as I spent all my time with her, eating everything from the land. She was as fit as a fiddle. She drove a Hillman hunter up until she was 88, with no power steering, loaded up every Friday and headed into the market, she kept her independence and then when she wasn't able, I moved in with her and took care of her right up until she died." Kathleen managed to stay in her own house until she died at the age of 91.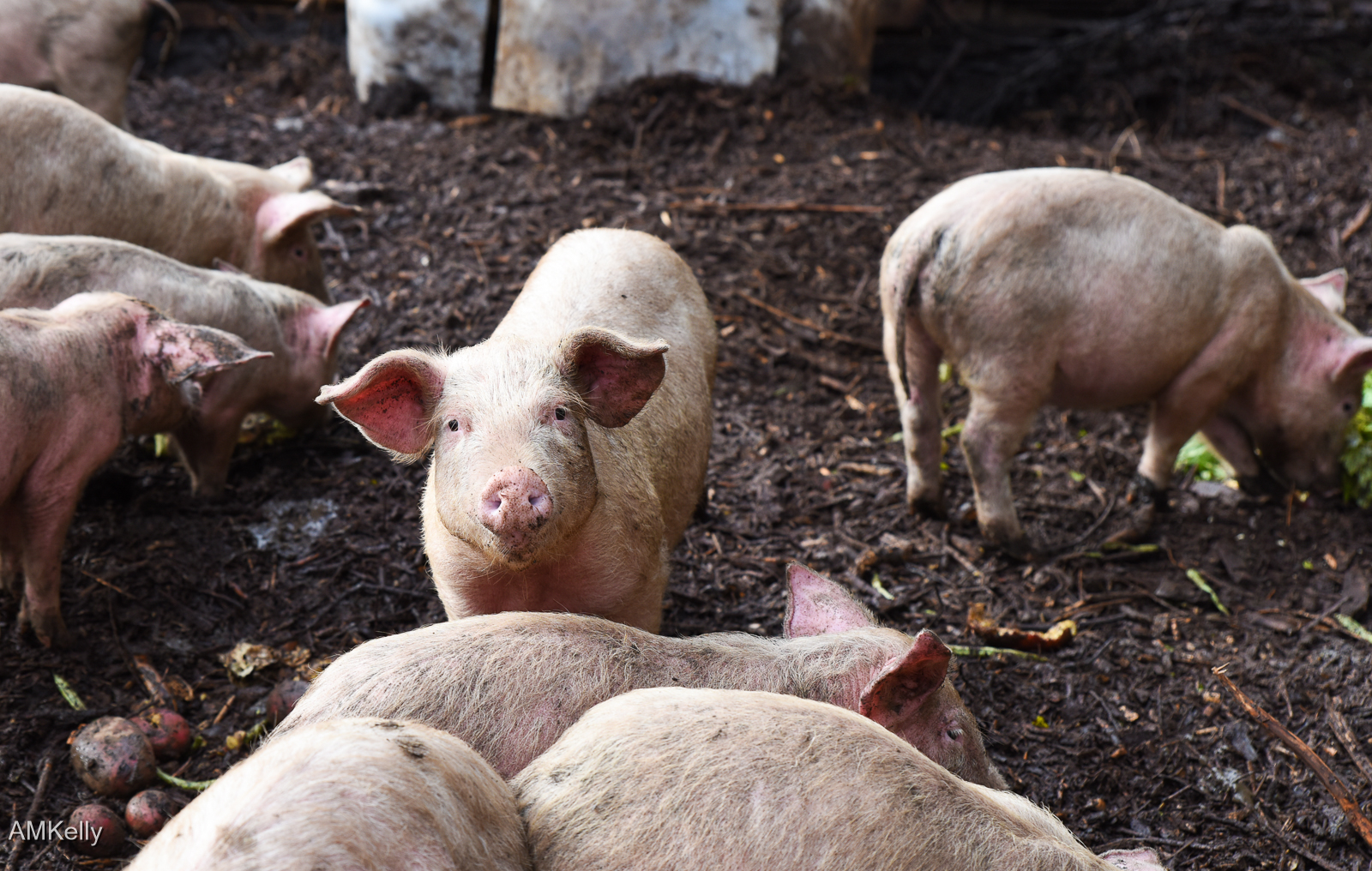 Off the Grid
Brendan has disconnected from the standard agricultural system of chemicals and antibiotics. He believes it gives him the freedom to farm 100% natural where the animals "build organic soils while enhancing biodiversity and improving the natural ecosystem." He supplies his meats to Ballymaloe Cookery School, Ashford Castle and Bramleys Restaurant Abbeyleix. Along with the cattle, his 400 hens are roaming free and grazing the grass but leaving their waste behind, building organic matter. "They clean out any parasites or pathogens that the cattle leave behind and turn it into eggs. It is pure protein, and it means the cattle don't need to be dosed". No chemical intervention means "it's balancing the microbial life in the soil, so rather than using a bag of fertilizer, we've designed a system using our own resources where you can grow your own, unforaged, for free!" He doesn't push the hens to lay 'an egg a day', "I keep the hens for two years instead of one, the hens that survive for 2 years have strong genetics and the pigs are the same, they are fifth generation, born on the farm". Brendan tells me, the eggs are so tasty he can't keep enough of them for customers.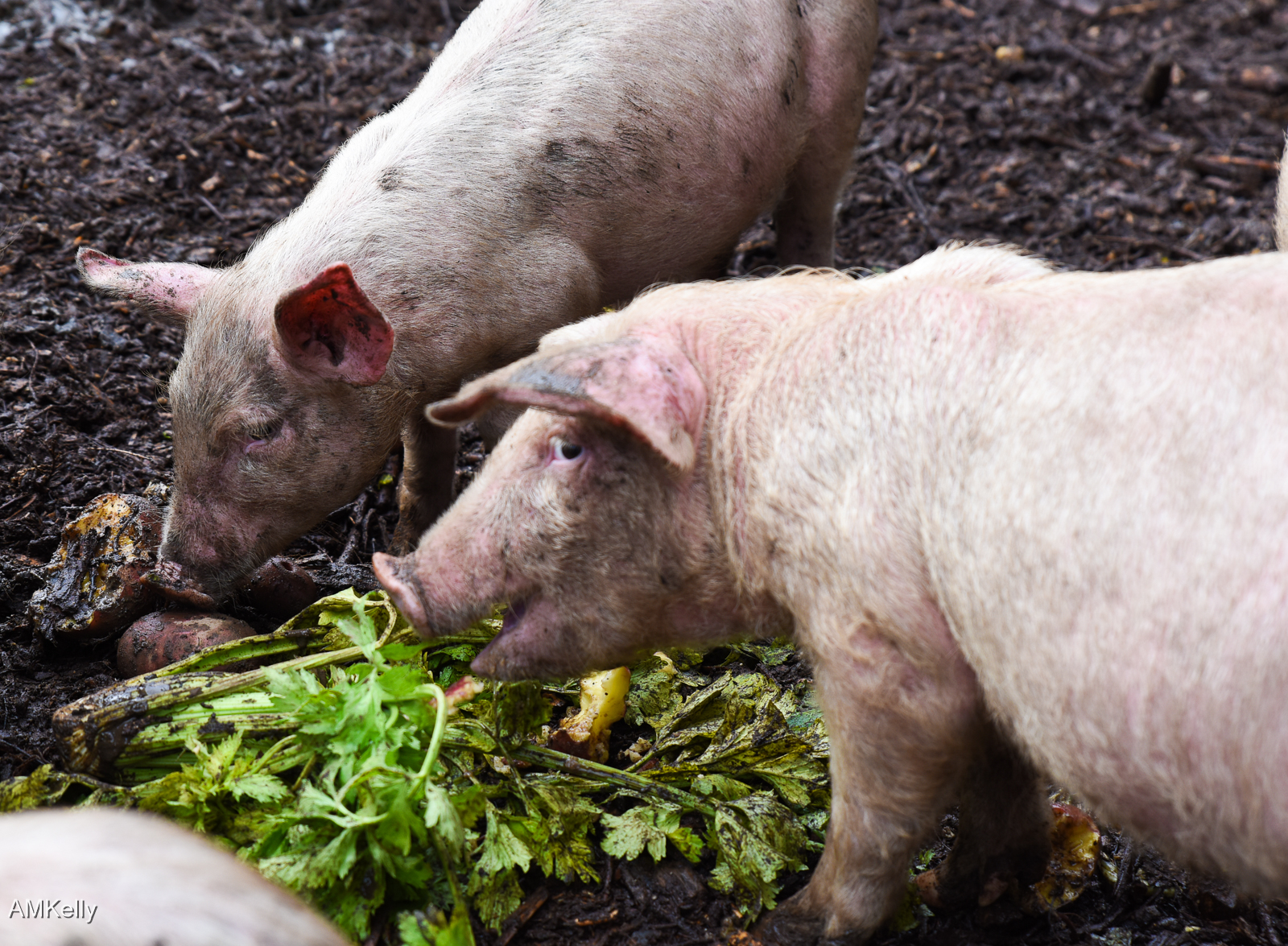 "God sowed them all"
He'll be fattening 48 piglets this year. He tells me the 'piglet to plate' in the industry environment is four months, here it's a year. You can certainly see the shine off them, and their human-like eyes. The woodchip beds under the piglets allows the water to soak down. With straw, hay and silage during the winter, "they'll root that up, it'll heat up and break down, so its like a hotbed for them. Next Spring, when they move off the bed that they have turned all winter, i'll use this hot bed of material rich in organic matter to grow my vegetables next year". He uses the same principle with the six beehives, "We catch swarms and don't push them too hard and winter them on their own honey. We haven't lost any colonies over the winter". The trees that naturally surround them are hawthorn and rowan so they can pollinate all year. The holly trees are rich in berries, they get pollen from the willow, the catkins and the ivy trees and he tells me "God sowed them all". It's certainly a mecca for the bees who are even feeding off the fallen crab apples.
Man-made Lake
"My wife tells me Im the eternal optimist and she keeps my feet firmly on the ground". Brendan has so many plans for the farm, I'd imagine her job isn't an easy one! Archery Ireland will rent an acre permanently running weekly events. He's dug a lake, stocked with carp and next spring, it will be leased to Portlaoise Angling club for sports fishing. There is an island in the middle for ground nesting birds and the lake is built on a natural turlough/basin, "it will enhance biodiversity, and build resilience on dry years when we may need as much water as possible. I've sunk nearly €20,000 into that lake so far".
Building a community
Recently, Brendan invited Michelin Star chef Sam Moody from Bramleys, Abbeyleix to cook for a 'pop up off-grid forest food festival' on the farm using only local produce. It was a great opportunity to showcase the best of Laois produce, from his farm, and other Laois producers, many of whom are part of the Laois Taste Food group. "Several community groups, like the archersand anglers, they are all getting their own benefits from different parts of the woods". There is indeed great scope for a social amenity area in Laois where yoga or outdoor events could take place, "the dream for me would be to have a nice buzz of a community utilizing the space." He tells me there are plans in place for a private catering company to come on board along with a shop and down the line a glamping area also. The central location is perfect, with only a few kilometres from the motorway and Portlaoise town. "There's a totally different pace of life here now, I want to bring people down here now who can appreciate it as much as I do and be at one with nature. There is an appetite for being in the elements. It's accessible, quiet, sheltered, calm and quiet".
For more see the Fiorbhia Farm website