The Tullamore Show is Ireland's largest one-day event, and attracts up to 60,000 visitors each August to the grounds of Butterfield Estate outside Tullamore in Co. Offaly for festival of farming and country life.
Agriculture was originally the Show's main focus but this has broadened considerably over the years to adapt to Ireland's changing culture. However, Tullamore Show still promotes an enhanced awareness and positive appreciation of our heritage traditions and way of life.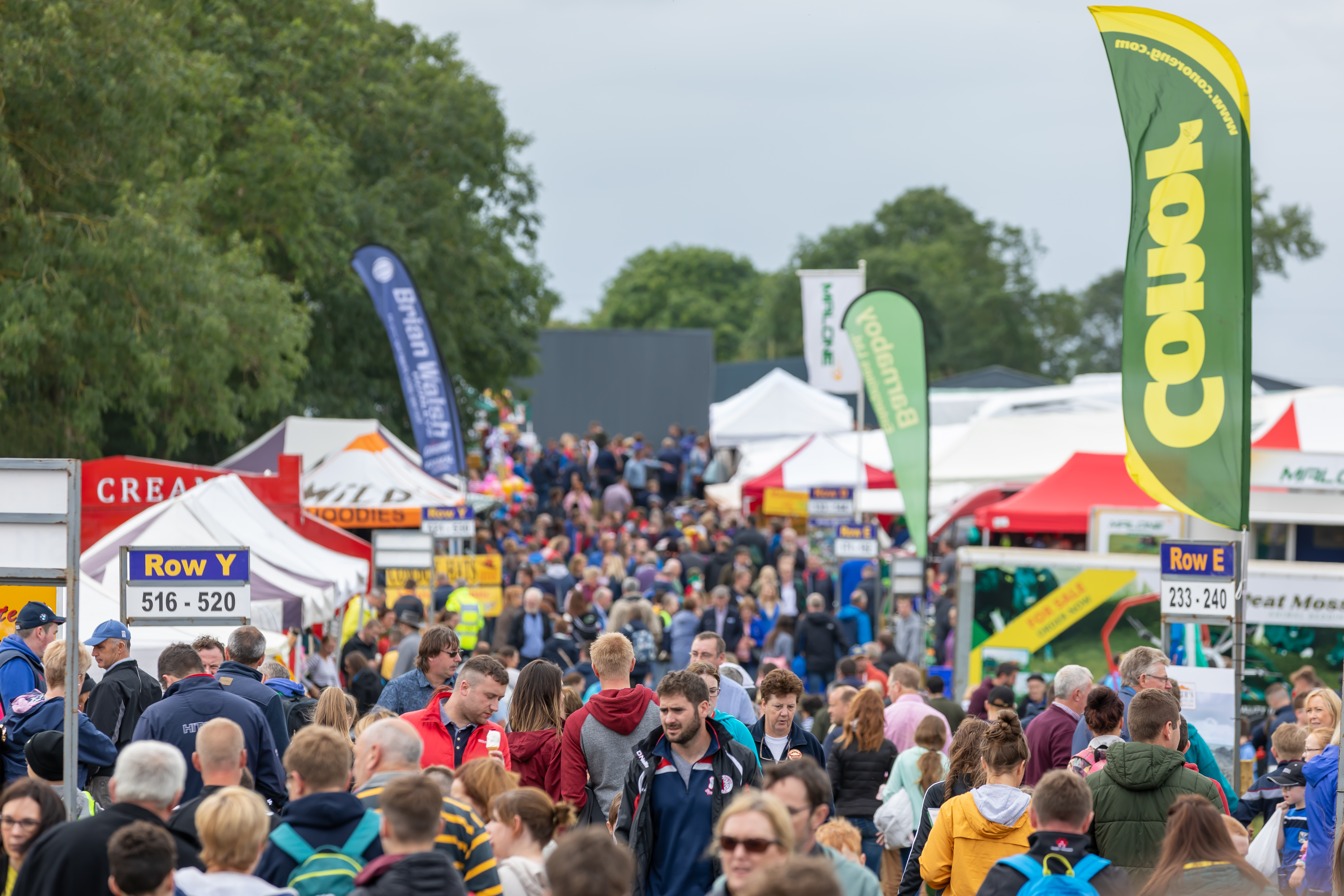 Discover the perfect summer's day out in the sunny Midlands. There's an experience around every corner from Children's entertainment to dog showing. You are assured of a warm welcome and attentive service for you and your family.
The success of Tullamore Show, has ensured its position as one of Ireland's major attractions and the program of Tullamore Show events incorporates many elements including cultural, commercial and competitive interests, ranging from livestock equestrian, home industries, inventions, vintage, fashion, style and performing arts.
Please come and visit Tullamore and enjoy Ireland's biggest and best one-day show held at the Butterfield Estate, Blueball, Tullamore, Co. Offaly, Ireland on the second Sunday in August each year.
FACTS ON GENERAL INFORMATION
• Title of Event – Tullamore Show and FBD National Livestock Show.
• Show date – Sunday 14th August 2022
• Venue – Butterfield Estate, Blueball, Tullamore, Co. Offaly, Ireland.
• Show Headquarters located at Church St., Tullamore, Co Offaly. R35EY05
• Contact No. for Office is 00 353 (0)5793 52141 (Phone)
• Email address – info@tullamoreshow.com
• Over 260 acres of Show ground area
• Site situated on the N52 Birr road, approx 5 km from the town centre of Tullamore.
• Total prize fund of €175,000
• Total of over 1,000 classes
• Online Entries Close on mid July
• 45 FBD National Livestock Show titles.
• 300,000 sq. ft. of Tented Village.
• Show Grounds open from 6.30am for Exhibitors and 8.30am for the general public.
• Food and Bar Facilities on site
• Free car parking for 20,000 cars.
For more visit https://www.tullamoreshow.com/