The theme for Culture Night / Oíche Chultúir is One Night for All-Oíche Dár Saol. Culture Night / Oíche Chultúir on Septmeber 22nd is a national moment, celebrating culture, creativity and the arts and seeks to actively promote the belief that this rich and varied culture is alive, treasured and nurtured in people's lives, today and every day.  Nationally, there will be a broad spectrum of events, here are the Top Ten events happening across the Midlands.
Longford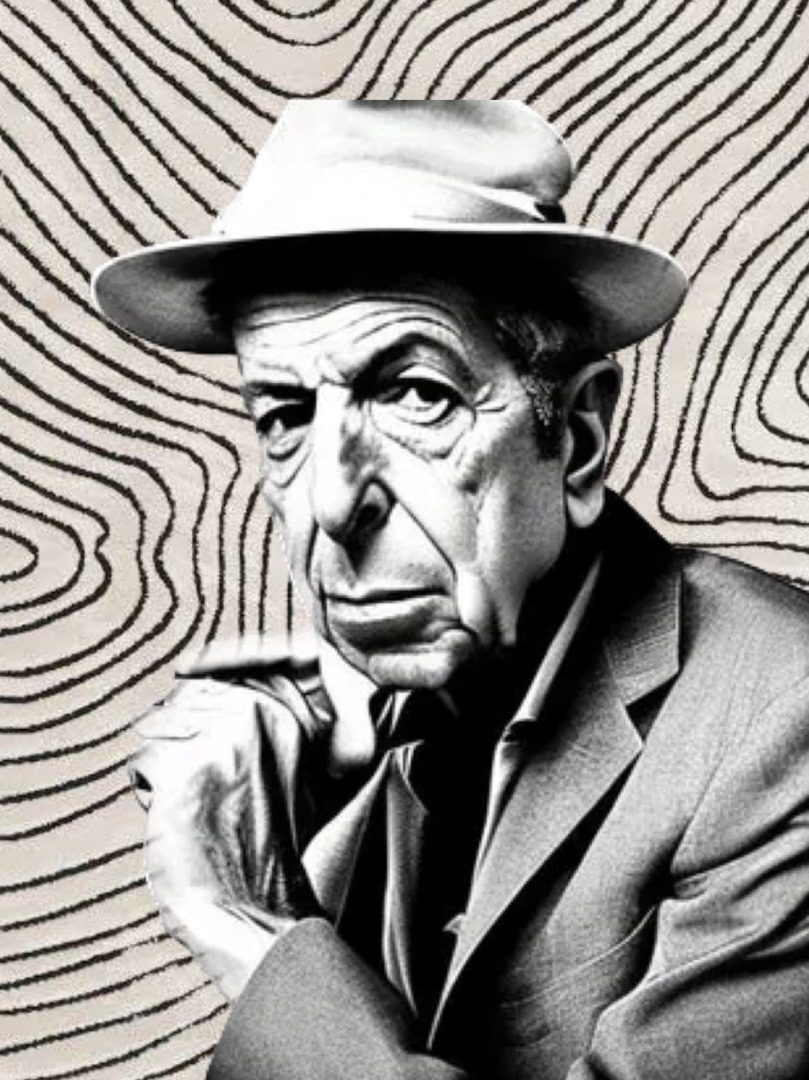 New Skin for the Old Ceremony
This is a tribute to the late, legendary singer-songwriter, poet, Leonard Cohen. Audiences will be treated to renditions of Cohen's most beloved songs; 'Hallelujah', 'Suzanne', and 'Bird on the Wire', performed by talented local musicians and poets will recite verses. New Skin for the Old Ceremony invites attendees to immerse themselves in the rich tapestry of Leonard Cohen's work.
Performers Include: Darragh Coady, Alias Fitz, Siofra Jordan, Josephine Dolan/Aimee Dolan, Tilly Crossan, Tommy Kelly, Shane Kennedy, Kaj Klimski, Aisling O Reilly.
Venue : PV's Longford, Ballymahon Street, Longford
Time
: 6pm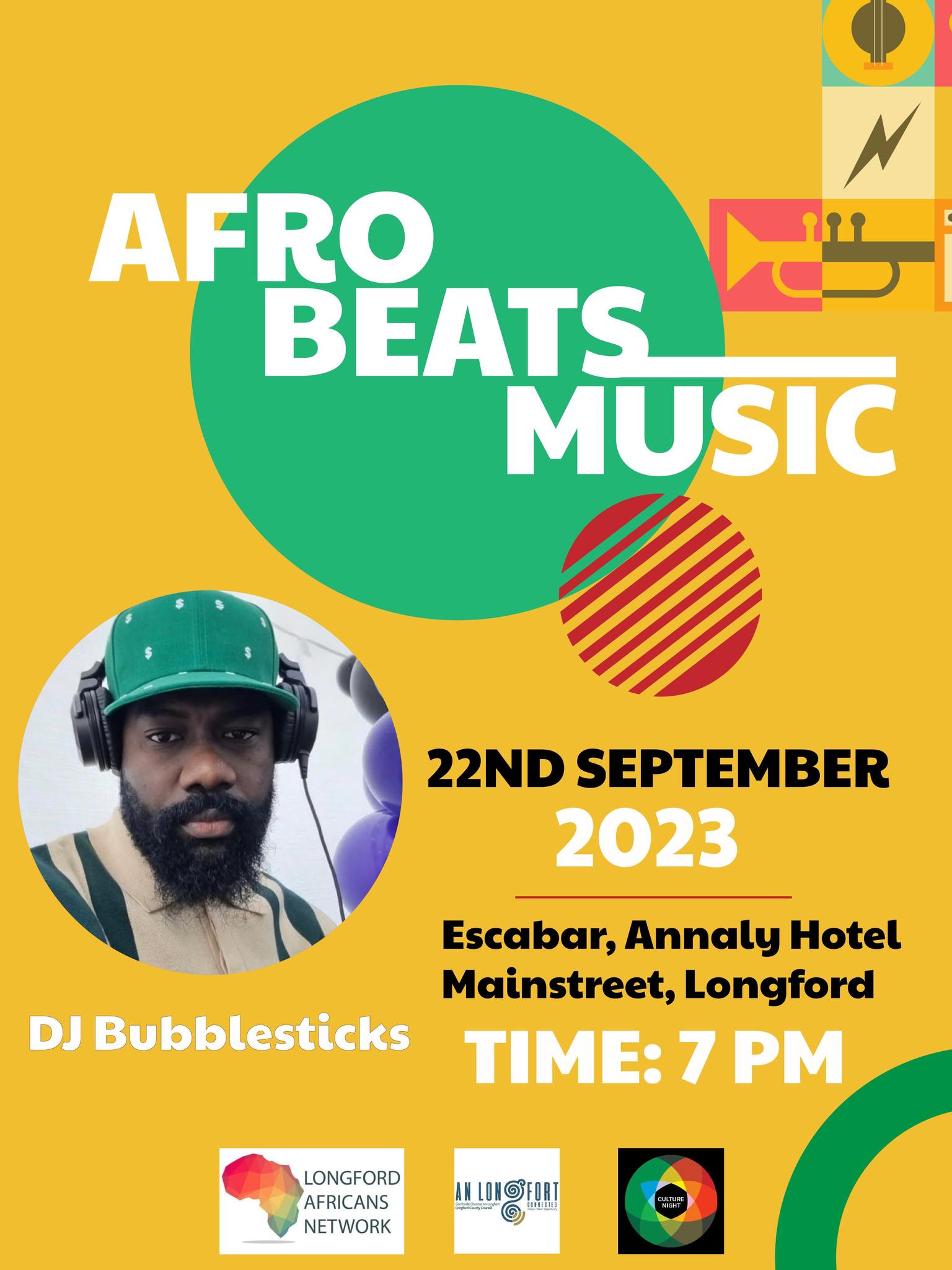 Afro Beats Music
Afro Beats Music is a night of African culture experienced through music with DJ Bubblesticks from different genres such as Amaplano, Juju, Full Highlife, Malissa, Kizomba and others.
Where : Escabar, Annaly Hotel, Longford town.
Time : 7pm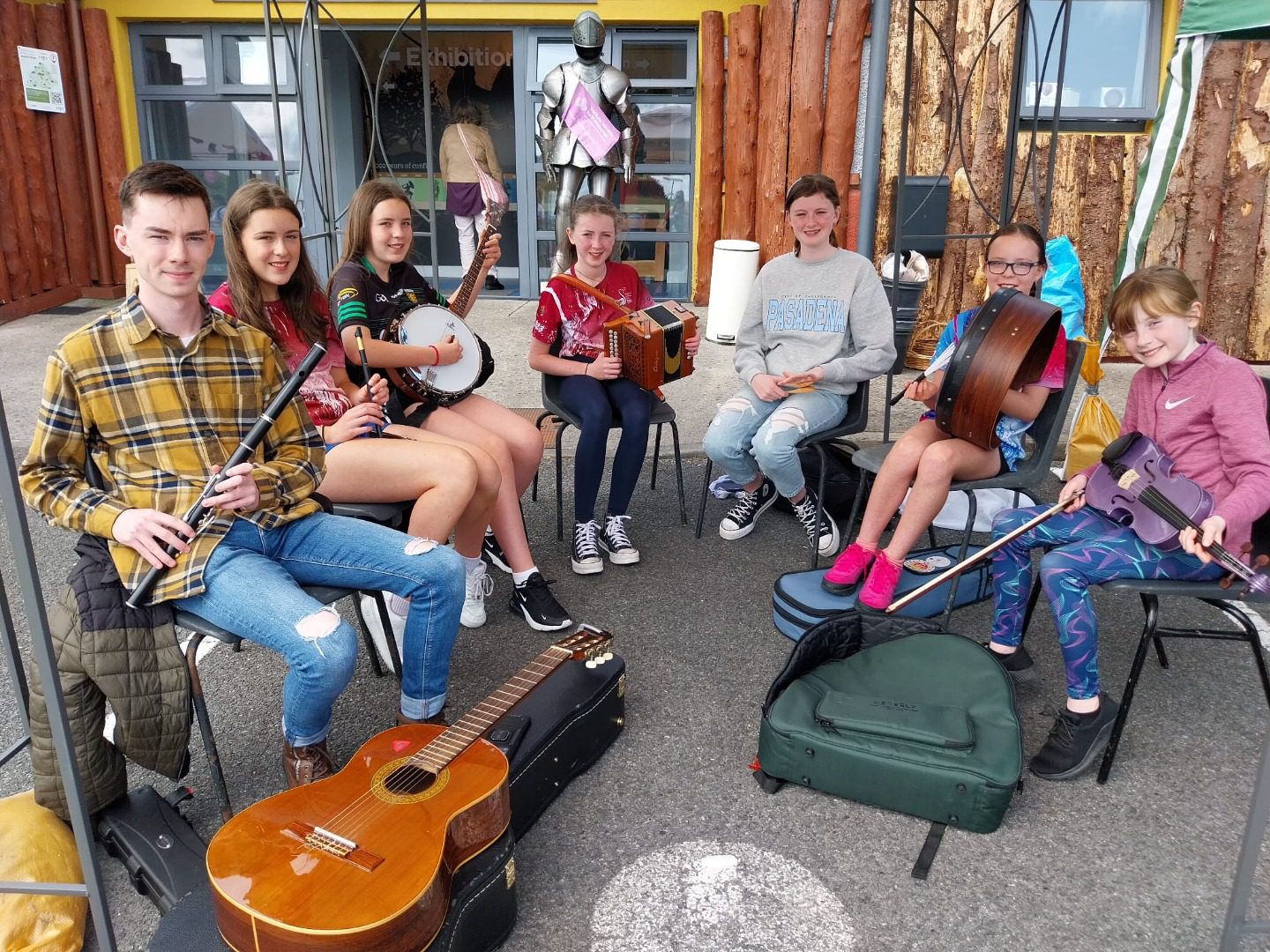 Bon Nuit Granard
Knights and Conquests is chosen as the hub for a week-long celebration of Franco-Irish relations. Granard welcomes a large delegation from East Rouen. On Culture Night there will be a welcoming party of song and dance with award-winning musicians, storytellers, sean-nós dancers, and singers from John Dungan CCÉ. There may even be a Siege of Ennis to reawaken the old tradition of 'Dancing at the Crossroads'.
Where : Knights and Conquests Heritage Centre, Granard
Time : 6pm to 9pm
Westmeath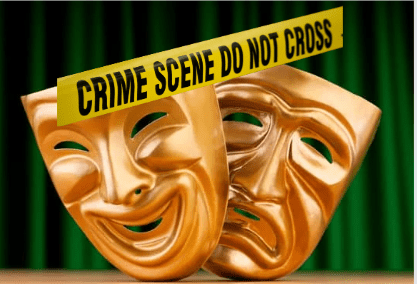 Crime Scene Do Not Cross
Members Of Mullingar Youth Theatre Are Hosting An Interactive Theatre Experience. A Classic Whodunit!
Come play a part and help solve the mysterious disappearance of Famous Movie Star Annie C
Suitable for Ages 13yrs+
Venue : Mullingar Arts Centre
Time : 10.30pm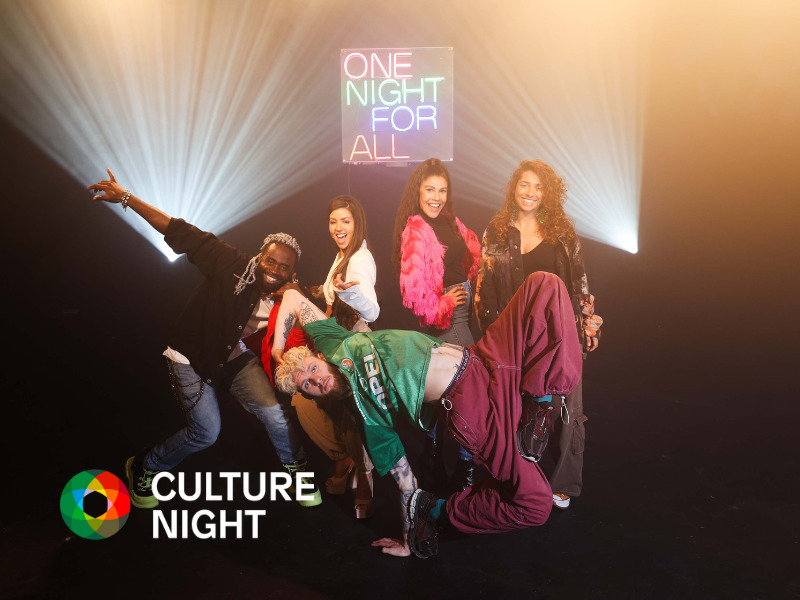 Painting Demo With Artist Claire Guinan Accompanied By A Live Acoustic Set By Olivia Burke
With her easel and art materials Calire Guinan will show her methods and techniques. Alongside, Olivia will play an acoustic mixture of songs. The event will be a beautiful collaboration between a musician and an artist, both taking inspiration from music and lyrics.
Venue: Dead Centre Brewery in Athlone
Time : 7pm
Laois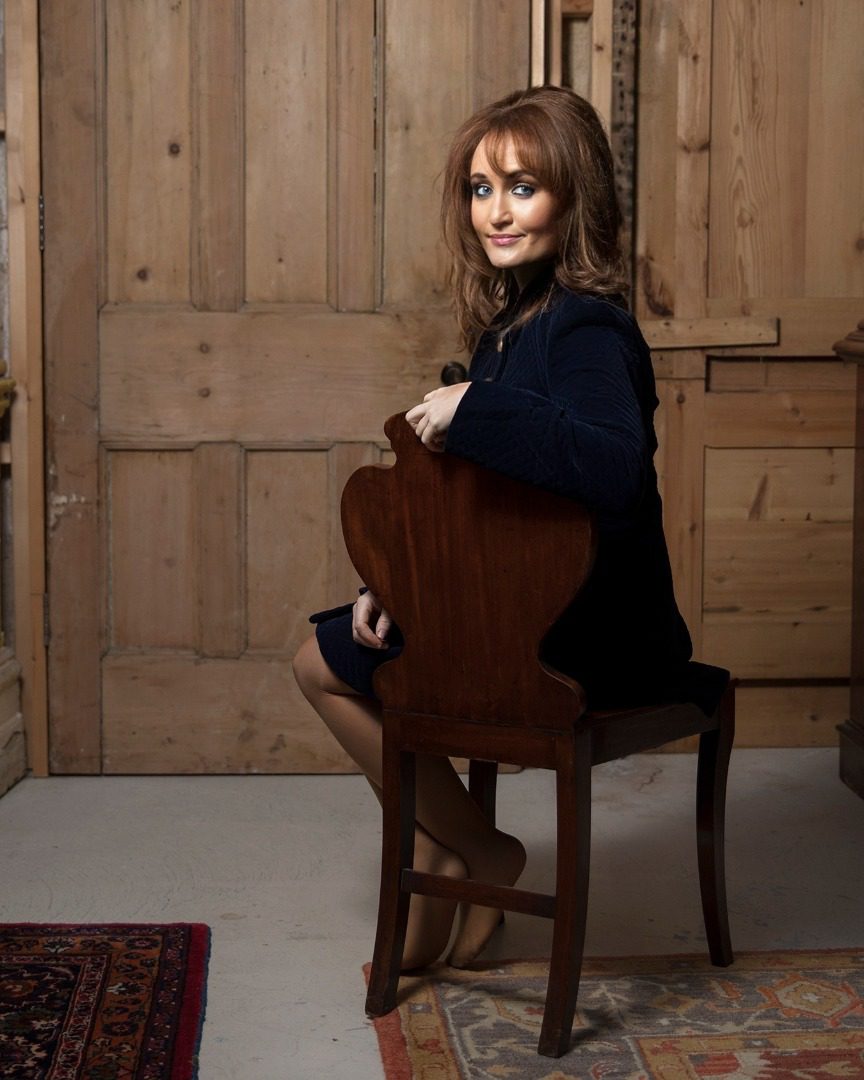 Emer Dunne 'Folk Threads'
'Folk Threads', is a unique, versatile folk music show that brings together the ethereal voice of Emer Dunne. The songs and music comes from various historic eras including The Famine e.g. 'Isle of Hope' and 'Grace' based on the 1916 Rising, up to current day and will be complimented with imagery from each era.
Venue : The Balcony, Mountmellick Community Arts Centre, Co. Laois
Time : 8.30pm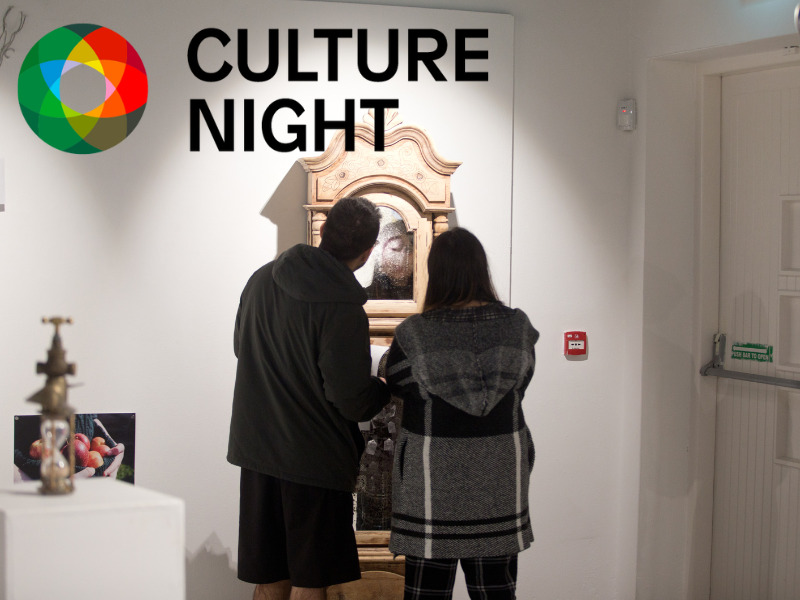 Artist Pat Byrne hosts a Live Tutorial On Sketching Aghaboe Abbey
Pat Byrne will be providing a workshop on how the sketch a local attraction which will be Aghaboe Abbey, Co. Laois.
This will be aimed at adults and the class will take 2 hours.
The Heritage House will provide all supplies needed for the people attending the class.
Venue : Aghaboe Abbey, Laois
Time : 6.30pm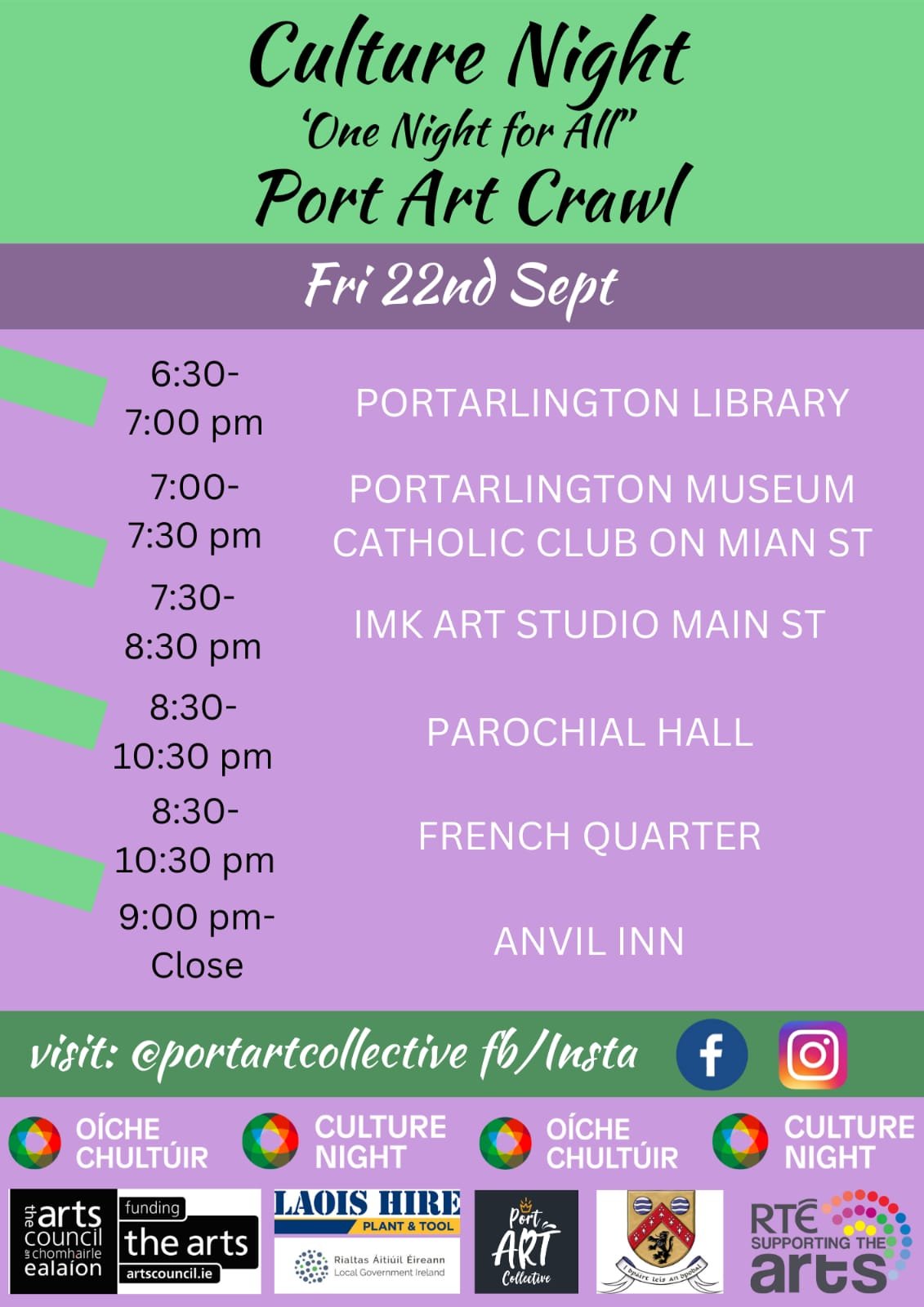 Port Art Crawl
One of the best Culture Nights in the midlands will consist an Art Crawl though the town and finish up in The Anvil.
The Port Art Crawl will begin at 6.30pm sharp.
Presentation by local illustrator David Butler on the life of Michael Collins. Crawlers will view work from artists Iwona K Tiernan, Catherine Terrett and Leonie Connellan to an eclectic backdrop of instrumental music from Kim Melia at Iwona's Studio at 7.30pm. Laois poet Pat Boran will screen his film The Statues of Emo with readings.
Music from Port Concert Band, Ukrainian Choir & Georgian Folk Group in The Parochial Hall, at 8.30pm. DJ Filip Kral dropping ambient beats, starting at 8.30pm at The French Quarter.
9pm til close, with music from local acts Dopamine, Rocz, Thanks Mom, Alright Then and more.
Offaly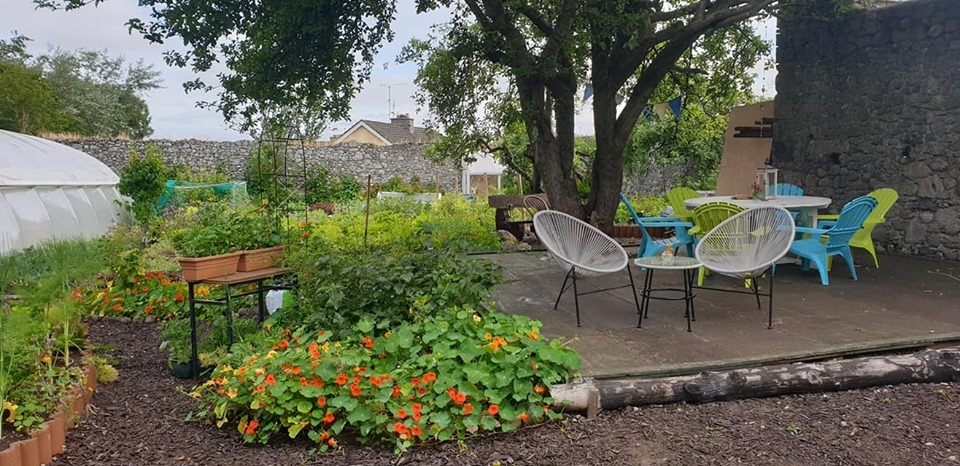 The Lemon Tree, Birr
A comedy outdoor performance by drummer Bryan O'Connell and former Birr resident dance artist, Nick Bryson. The show includes juggling, dance, clowning, and drumming. Commissioned by Light Moves Dance Film Festival in Limerick & Carlow Arts Festival. A show for all the family!
Venue : The Growery, 1 Oxmantown Mall, Townparks, Birr
Time : 6pm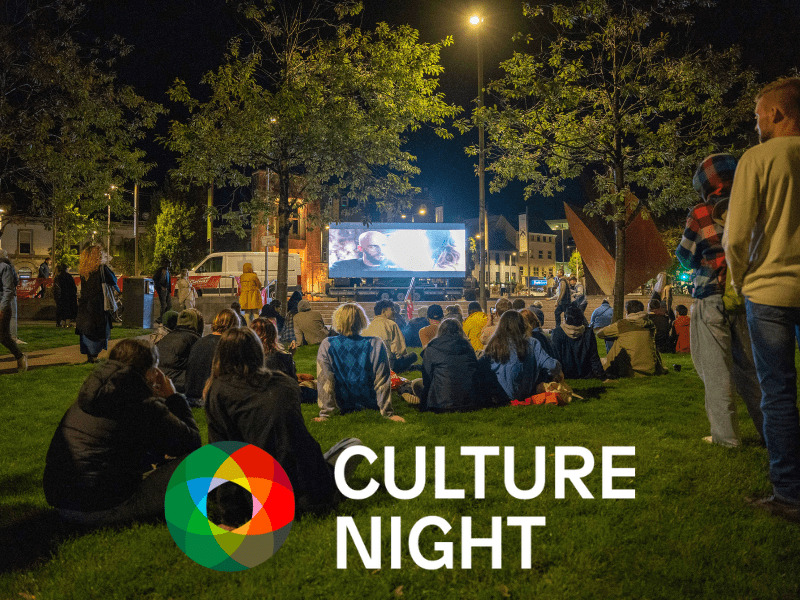 JJ Hough's Singing Pub: 'The Two Faces Of Tomorrow'
'The Two Faces of Tomorrow' is a one-night film screening and exhibition by Offaly artists Patrick Hough and Sheila Hough. The film, is a 40-minute experimental documentary about algae; how they have shaped all life on our planet, and how they relate to Climate Change.
Accompanying the film screening will be an exhibition by Sheila Hough, all created in response to film's theme.
Venue : JJ Hough's Singing Pub, Banagher
Time : 7pm
Culture Night, 2023
Culture Night is brought to you by the Arts Council; it is a national moment, celebrating culture, creativity and the arts and seeks to actively promote the belief that this rich and varied culture is alive, treasured and nurtured in people's lives, today and every day.  It is delivered nationwide in cities, towns, villages and rural locations as well as online and through our media partners. 
742,000 people engaged with 1,700 Culture Night events in 2022. This is a taster of what is happening across the midlands free of charge. There is so much more happening in your area for this special night of unique events. Make sure to go and enjoy at least one of these free events. For more events in Longford, Laois, Offaly and Westmeath visit Culture Night.