Contracts have been signed with Waterways Ireland and Grafton Architects for the preparation of a €200,000 masterplan that will aim to breathe new life into the Tullamore's Grand Canal Harbour area.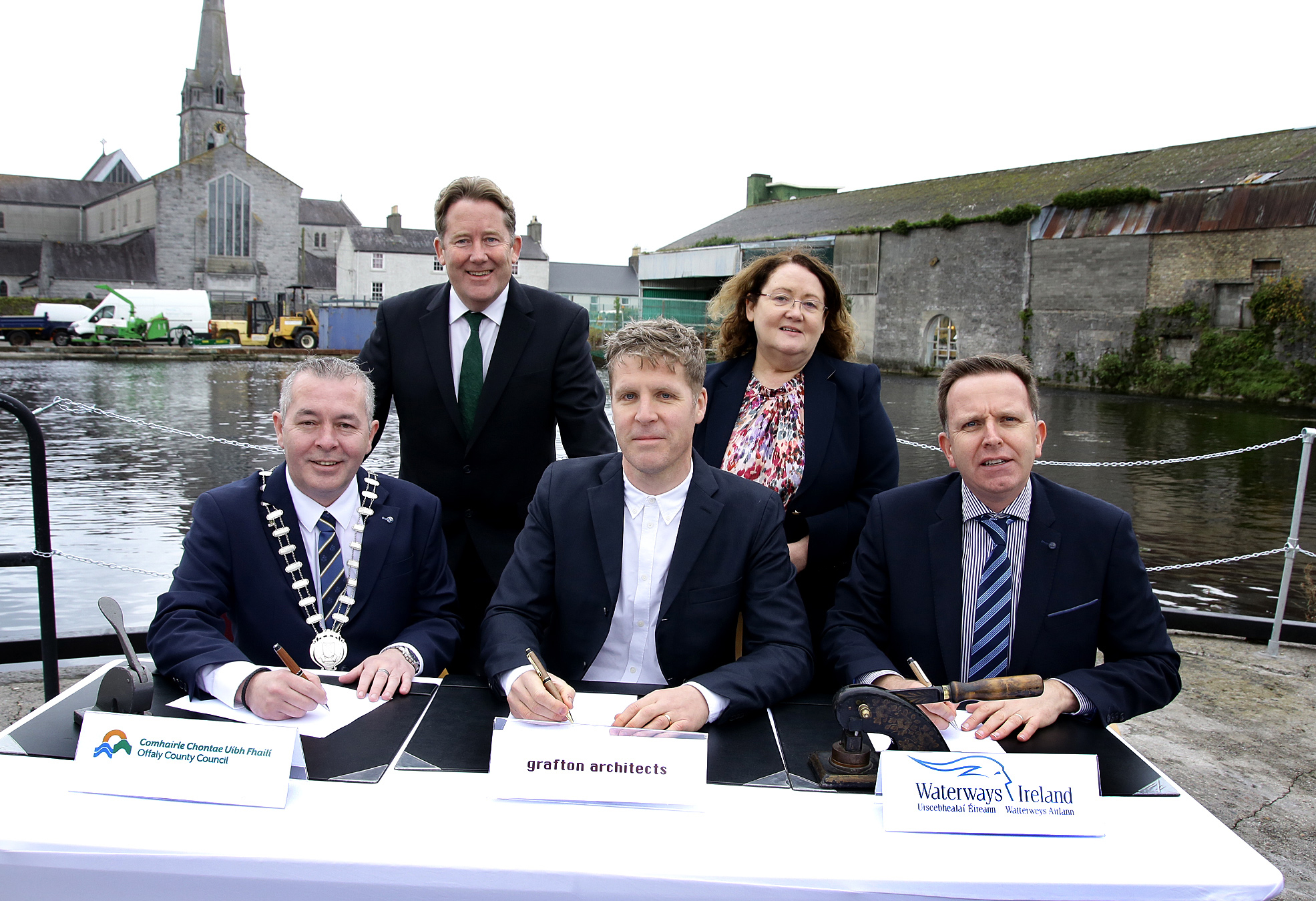 Under the project, Grafton Architects will prepare development options for the site and a viability appraisal. They will then prepare a masterplan, following direction from the Waterways Ireland and Offaly County Council project management team, on the preferred option. The masterplan is due to be completed by mid-2023.
Cllr Neil Feighery, described the Grand Canal Harbour to the Offaly Independent as "an under-utilised gem" in the centre of Tullamore. Formerly a depot for Waterways Ireland, they are now moving to a new site in Cappincur, paving the way for a whole redevelopment. Cllr Tony McCormack told the paper that there is an opportunity for accommodation, offices, shop units, cafes and restaurants to prosper in the harbour area. "We want to make the harbour somewhere that you can live, work and play," said Cllr McCormack.
The project is funded through an Urban Regeneration & Development Fund award of €150,000 from the Department of Housing, Local Government and Heritage, and funding of €25,000 each from Waterways Ireland and Offaly County Council.
Speaking at the signing of the contract, Minister O'Brien described Tullamore as "one of the hearts of the hidden heartlands". He spoke about turning our backs from the rivers and canals and believes it's now time to refocus and open up these fantastic spaces and public realms for people. This will help in regeneration, rejuvenation and getting more people living and working on our rivers. "The potential for this is vast," he said.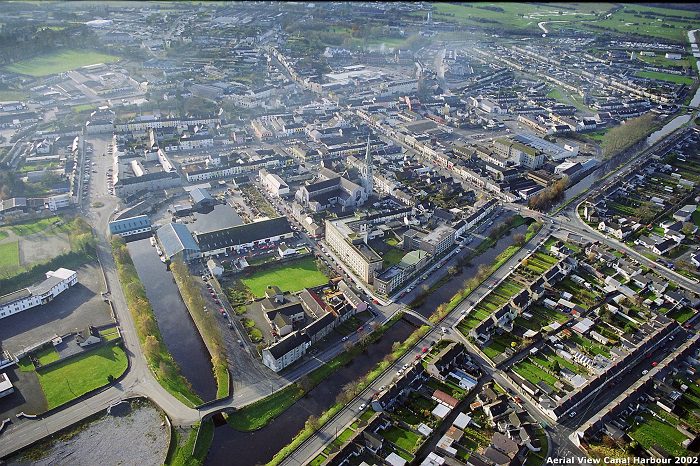 Though we have to wait for the Harbour Master Plan, this is a very exciting developement for breathing investment and boosting developement into Tullamore, County Offaly and the Midlands region. County Council chief executive, Anna Marie Delaney told the Offaly Express: "Our vision for Offaly is one of sustainable economic, social and community development – resulting in a county that is an attractive place to live, work in or visit. It will be certainly something to look forward to in the coming years.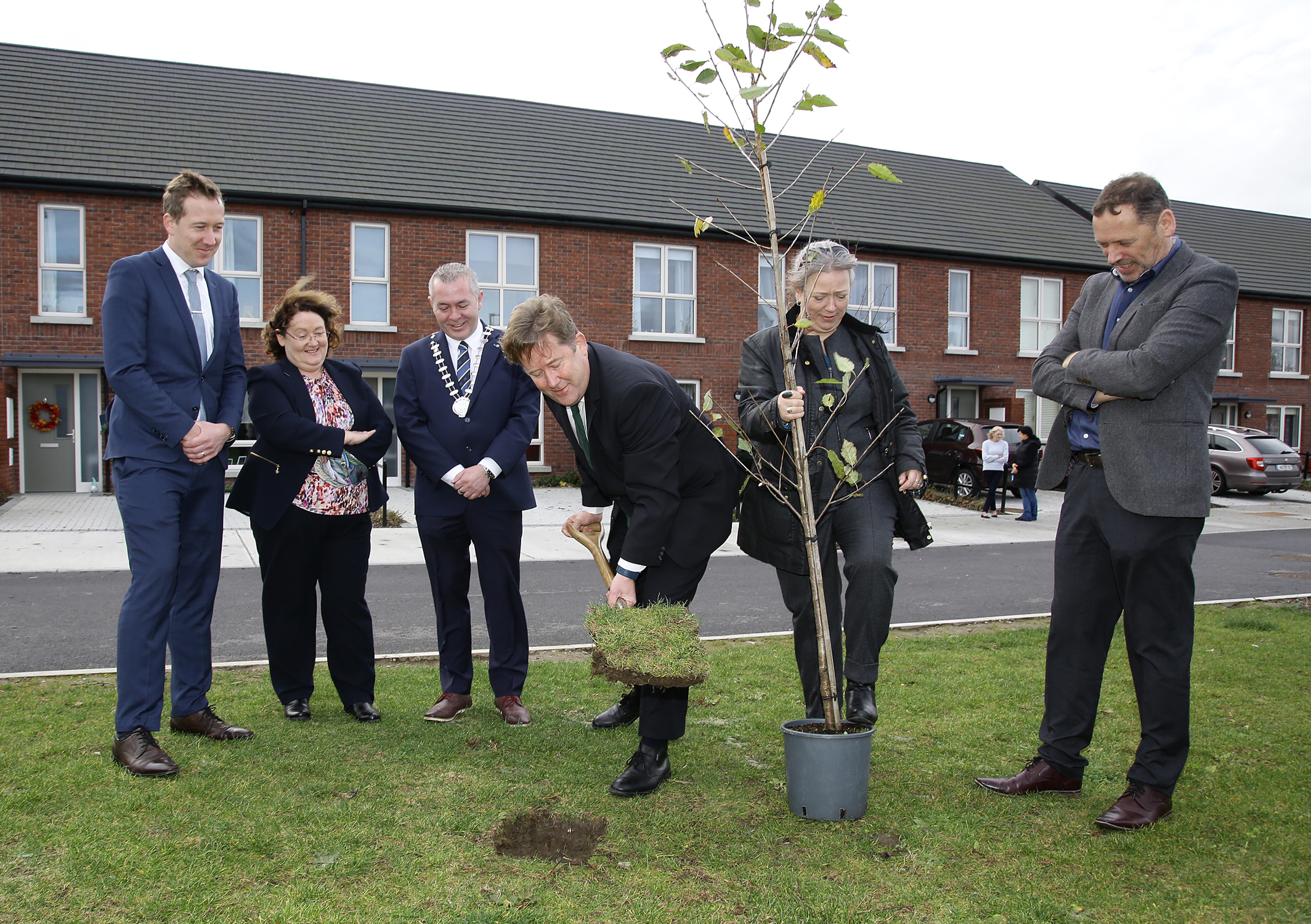 It was a busy visit for Minister Darragh O'Brien as he also visited local housing developments offering a combined total of 71 new-build units in Tullamore for people on the social housing list.
His schedule began with the opening of an eight-home social housing development at Castleview, Mucklagh, followed by the opening of 26 new housing units at a Jackson's Hill, Tullamore, a project which was developed by the 'Cluid housing agency.' He then visited an 18-unit social housing development at Chancery Walk, Tullamore.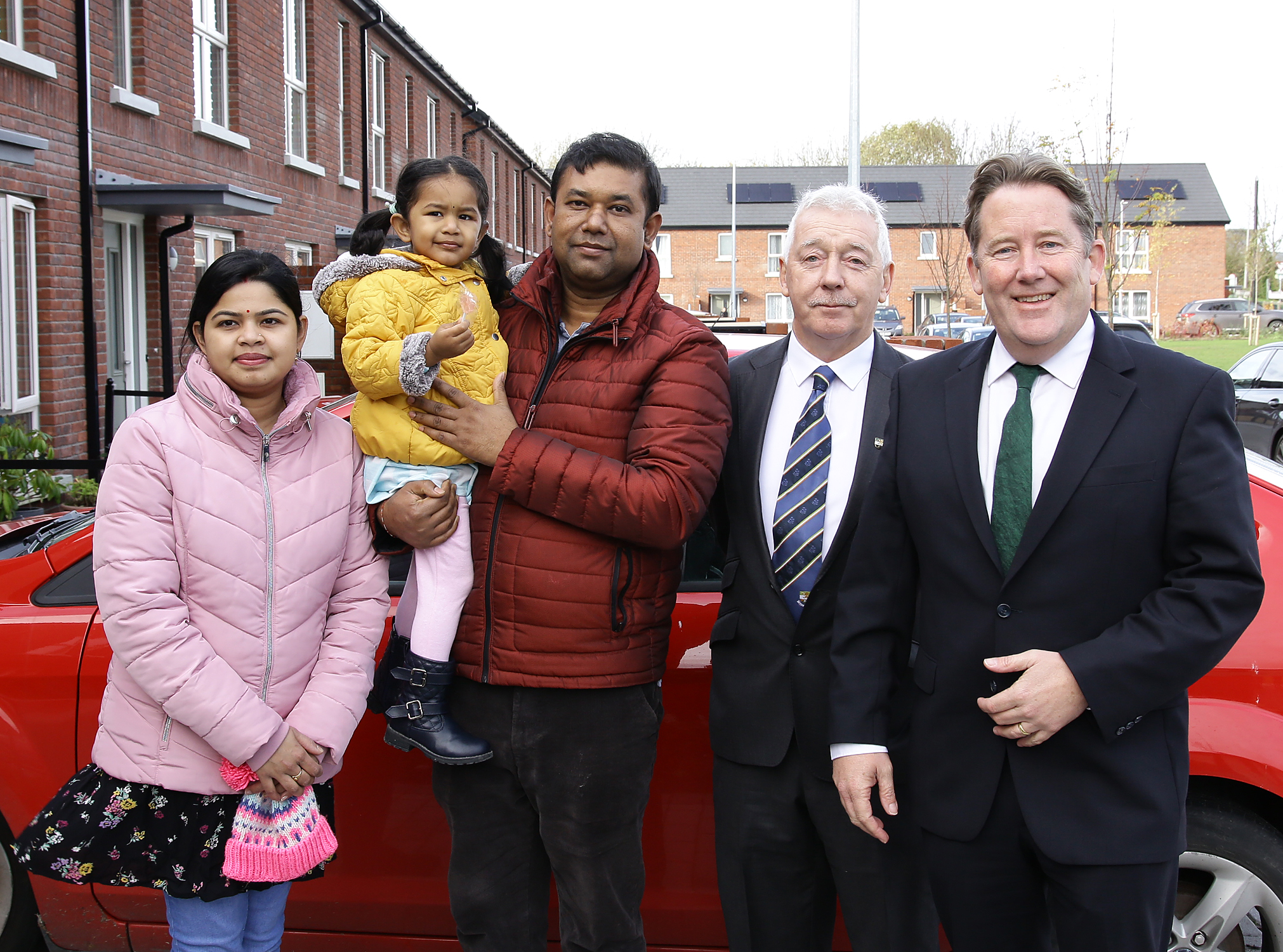 There is certainly a lot of emerging plans and developement in Tullamore in the near future. The Minister's last stop was Clonminch, Tullamore, where Oaklee Housing is at an advanced stage of developement on 19 "age friendly" housing units with funding from the Department of Housing. These units are to be allocated in the coming weeks.