Banagher is looking good! The Banagher Painting Scheme has been completed, have a look at the photos. The aim of the Scheme was to improve the visual appearance of the town on the approach from the Marina. Funded under a Department of Rural and Community Development initiative, applications were received from eligible property owners in Banagher to paint the façades of buildings, where needed.
It has certainly improved and enhanced their appearance, and there is a real improvement now to the look of the streetscape. The success of the scheme was down to the partnership approach of local businesses, residents and communities coming together to rejuvenate their town.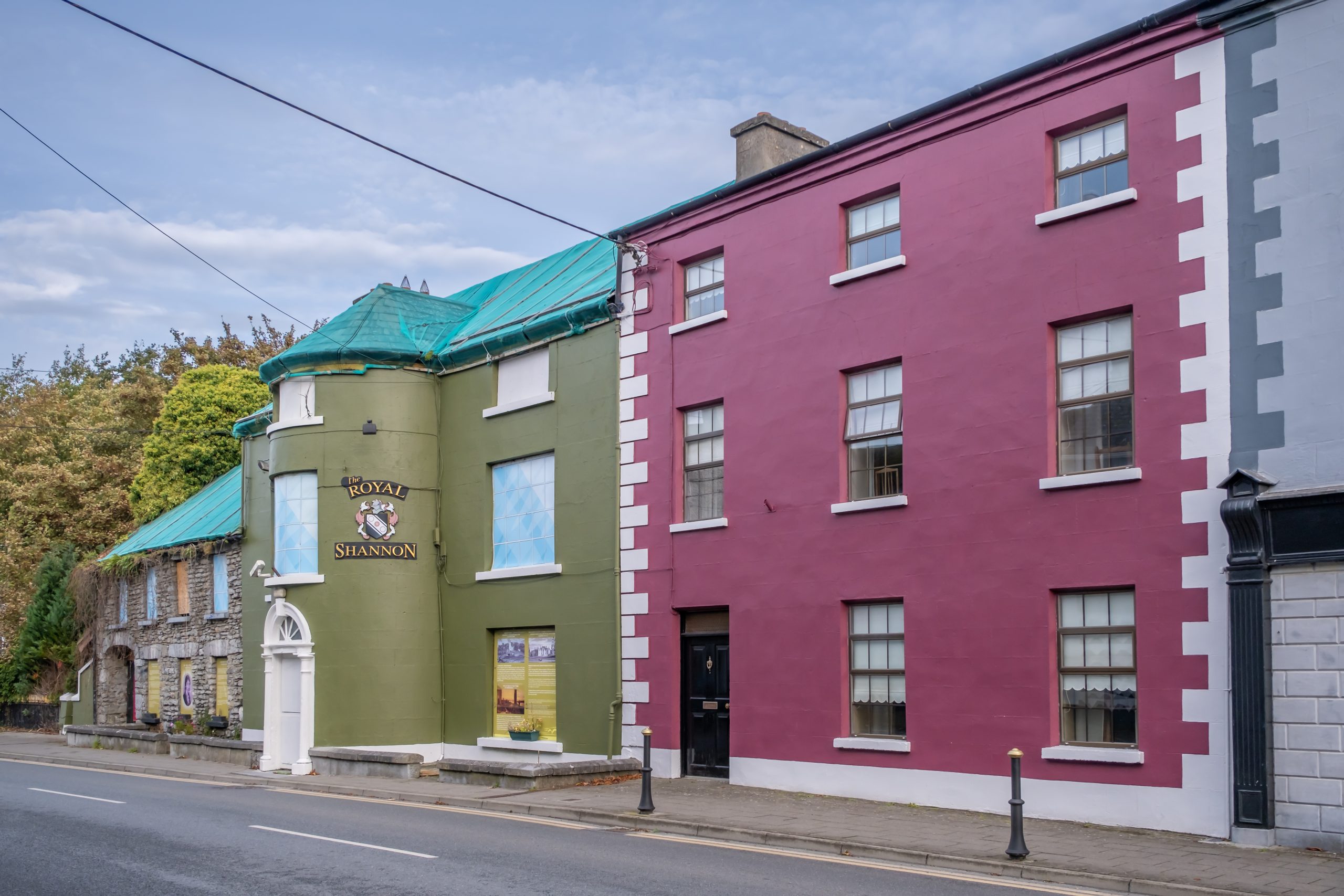 To date vacant properties that were painted under the scheme engaged with Offaly County Council staff to avail of other reburbiment grants to bring their propeties back into use. The Regeneration Team in Offaly County Council are continuing to progress the Acrhitectural and Tourism Master Plan for Banagher Marina and Environs funded under the Rural Regeneration Development Fund. The 2nd phase of public consultation is now complete. Offaly County Council have also acquired the Old Royal Shannon Hotel with its redevelop to compliment the marina Master Plan. It is planned to tender for a design team for the redevelopment of the hotel site in early 2023.