With a series of highly anticipated gatherings, including the renowned Fleadh Cheoil na hÉireann 2023, the Midlands solidifies its position as Ireland's premier events destination.
Here are 5 things to do for the weekend.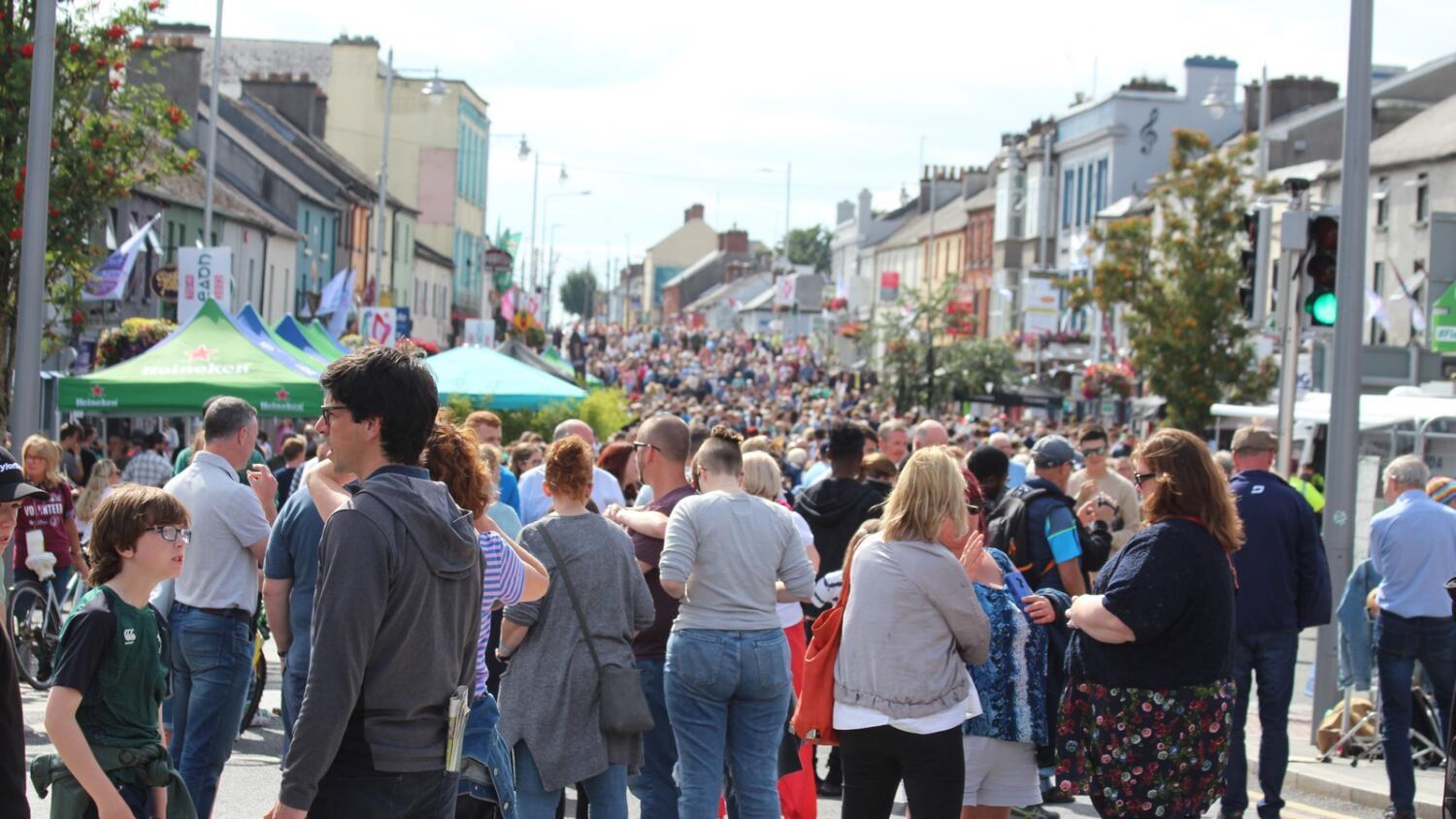 1: Fleadh Cheoil na hÉireann
The Fleadh Cheoil is back in Mullingar this August bank holiday weekend. With an estimated half a million visitors anticipated throughout the week, the town is buzzing with excitement in preparation for this extraordinary event. It's a celebration of Irish culture and traditional music, with plenty of dancing and singing. The event has been running for over 30 years, so there will be plenty to see and do!
Highlights of the Fleadh Ceoil
Martin Hayes, Dervish, Drops of Green, Emmet Cahill, Enda Scahill, Four Men and a Dog, Fuamlaoi, Kilfenora Céilí Band, Moylurg Ceili Band, Seán Keane, Glenside Céilí Band, Rise the Dust, SEOID and Shaskeen – with many more to be announced.
150 competitions will take place where people from all over the world compete through music, song, dance and Comhrá Gaeilge.
Fleadh 2023 will be broadcast live for four consecutive nights on TG4 from Thursday through to Sunday from 9.30pm to 11pm
For the schedule of events, visit here
2: Durrow Scarecrow Festival, Laois
July 30th to August 7th 2023 – The Durrow Scarecrow Festival!
It is Nine full days of family friendly fun, with just the right amount of madness and mayhem thrown in! Scarecrows converge on the small Laois village to fight it out to be the All-Ireland Champion. Hay fever truly takes over for the full 9 days of this fun filled, family friendly festival, as entries from near and far are judged, before finally a winner will be announced on Sunday August 6th. See more on behind the scenes here. There are workshops, a food and craft fair, and so much fun for all to enjoy. See more here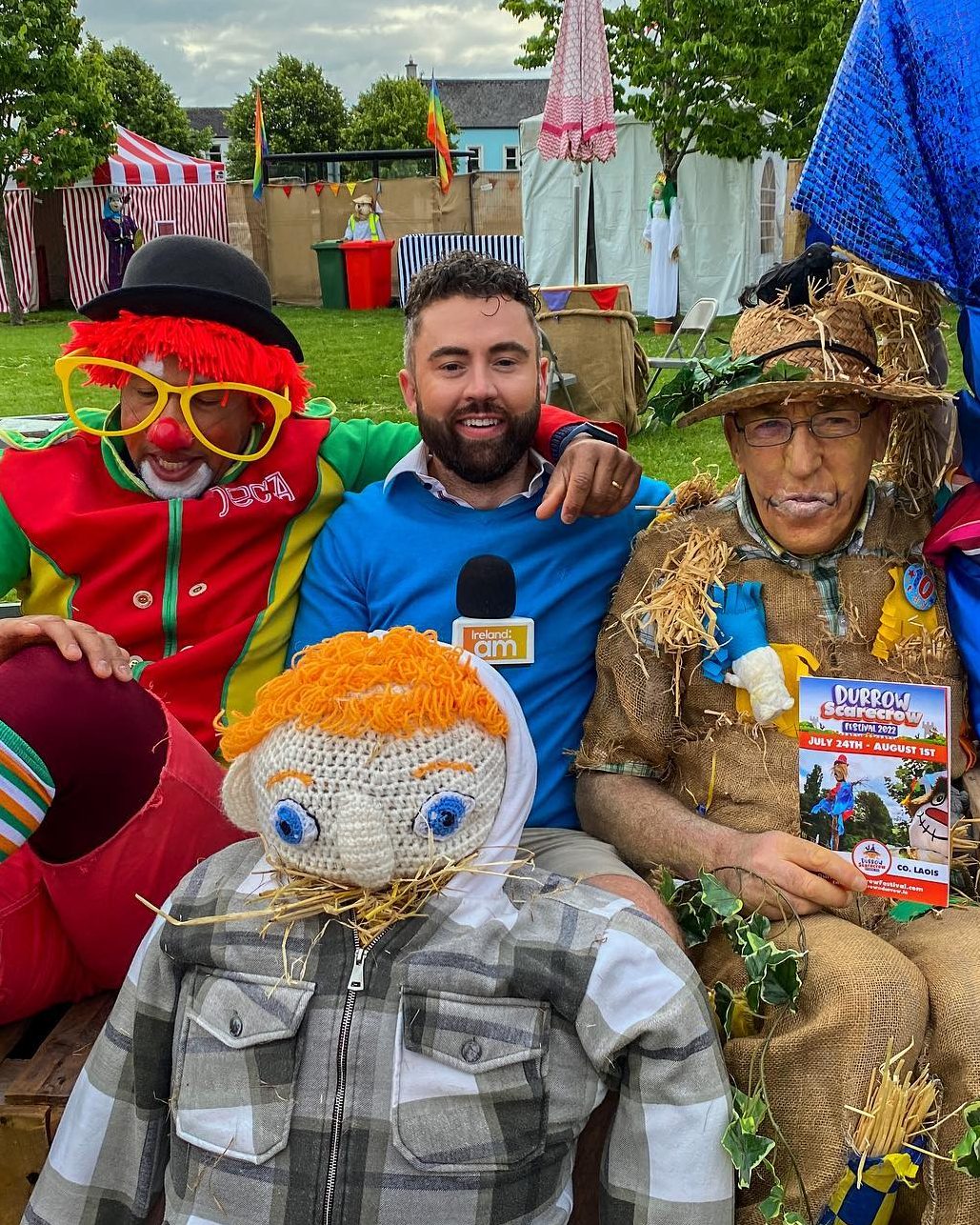 3: It's all happening in Birr
Birr Air Display takes place on Saturday August 5th at Birr Air Field, after a break they promise their most exciting line up in their 10 year history. This year they have the "Top Guns" of International UK & Ireland Airdisplay acts coming to show their skill in the unique setting of Birr Airdisplay. Birr Airdisplay is the only land based Airshow in Ireland and has the added benefits of being able to watch the aircraft take off and land and even see and meet the pilots. The line-up includes The Irish Parachute Club Free fall skydive from 8,000 ft, Wing Walkers, Andrew Fenton in his Christian Eagle and The Irish Air Corps. More details here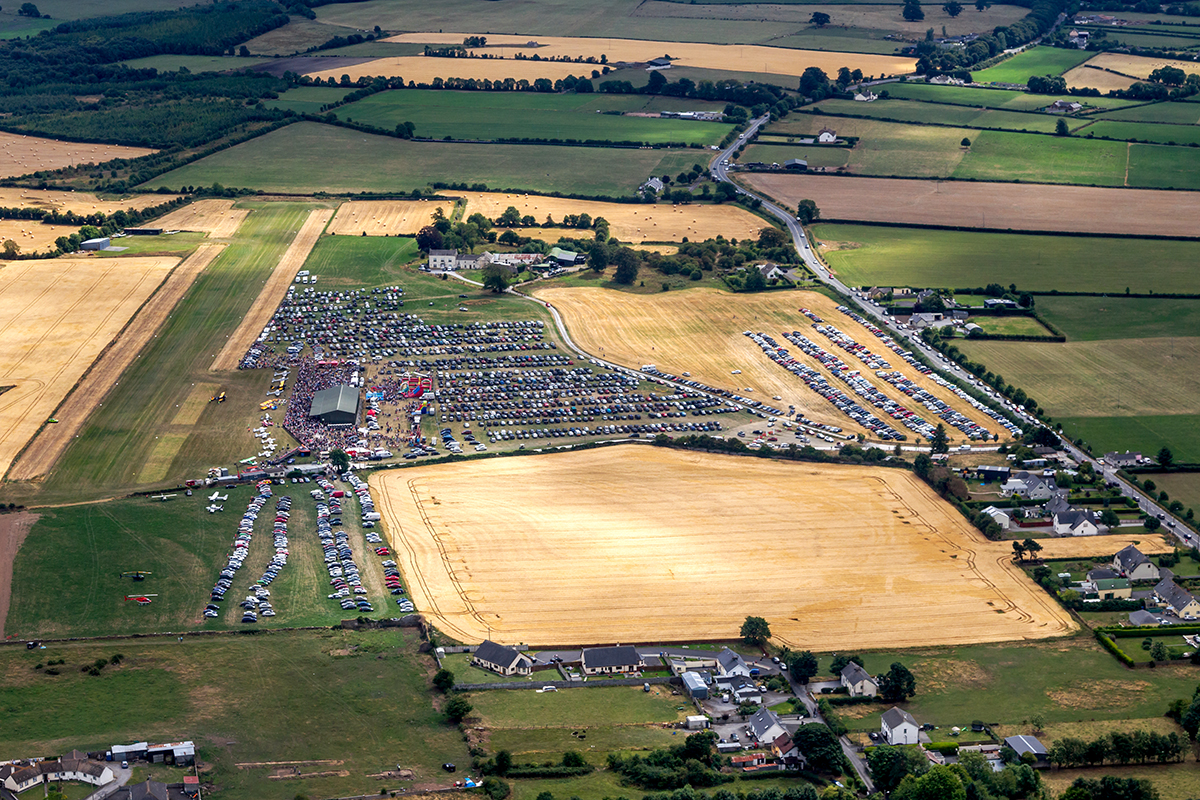 Birr Vintage Week and Arts Festival is also happening over the Bank Holiday weekend. One of Ireland's largest vintage events, it celebrates all things vintage with a warm carnival atmosphere. This year, they celebrate their 55th birthday with over 90 events taking place across nine days featuring visual arts, theatre, music, street theatre, workshops, exhibitions, together with a whole host of community events from August 4 to August 12.
Highlights include Vintage Sunday Parade, Fireworks Night, Gig Rig and the Longford Lights on Tour. Irish acts Scullion and The Frank and Walters are also playing. The programme is online now and booking is open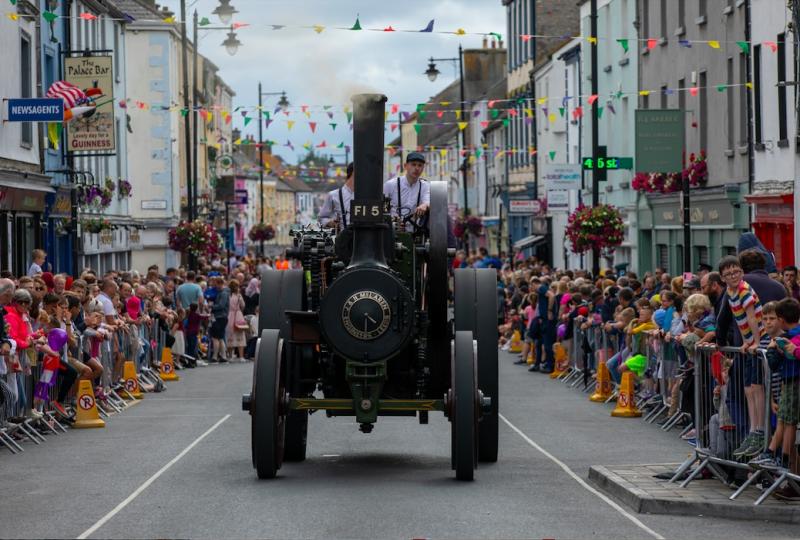 4: Stradbally Steam Rally, Laois
The National Steam Rally returns to Stradbally Hall for the August Bank Holiday weekend.
Considered by many to be the premier event in the calendar of steam and vintage shows throughout Ireland, it is jam-packed with Steam Engines, Vintage Cars, Tractor Display, Autojumble and Commercials. With over 70 Trade Stands, a Blacksmith Village, Steam Working Arena, and a Massive Saw Benching Display with the Celtic Steamers, lots of activities and entertainment for kids, and music by Declan Nerney! This year's carbon tax-free biofuel use adds an extra layer of sustainability and environmental consciousness to an already fantastic experience.
So it's full steam ahead from August 5th to 7th. Tickets here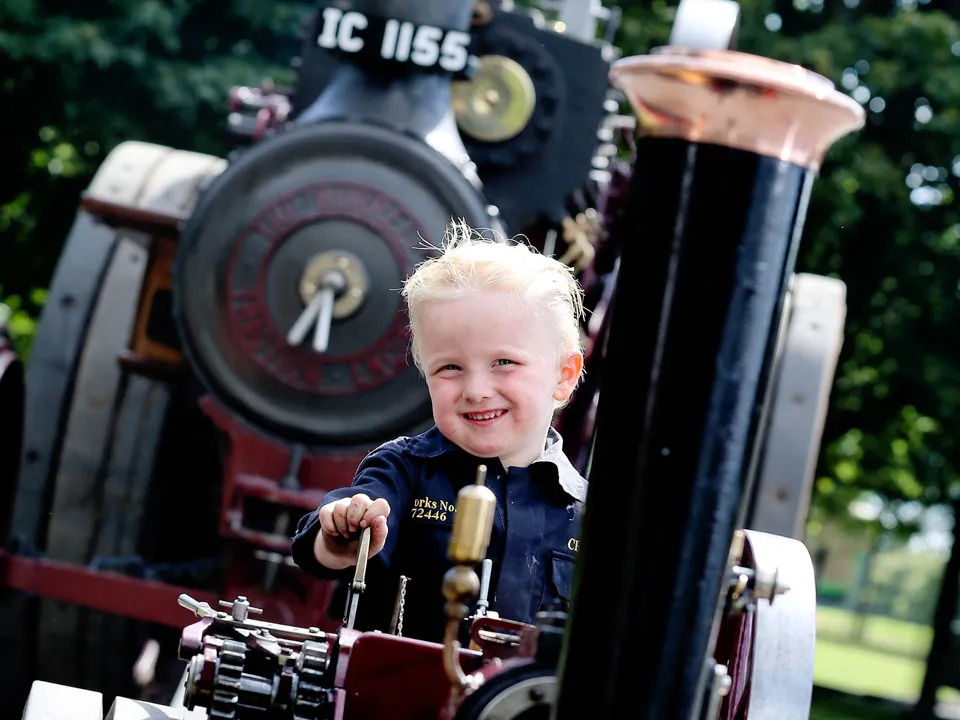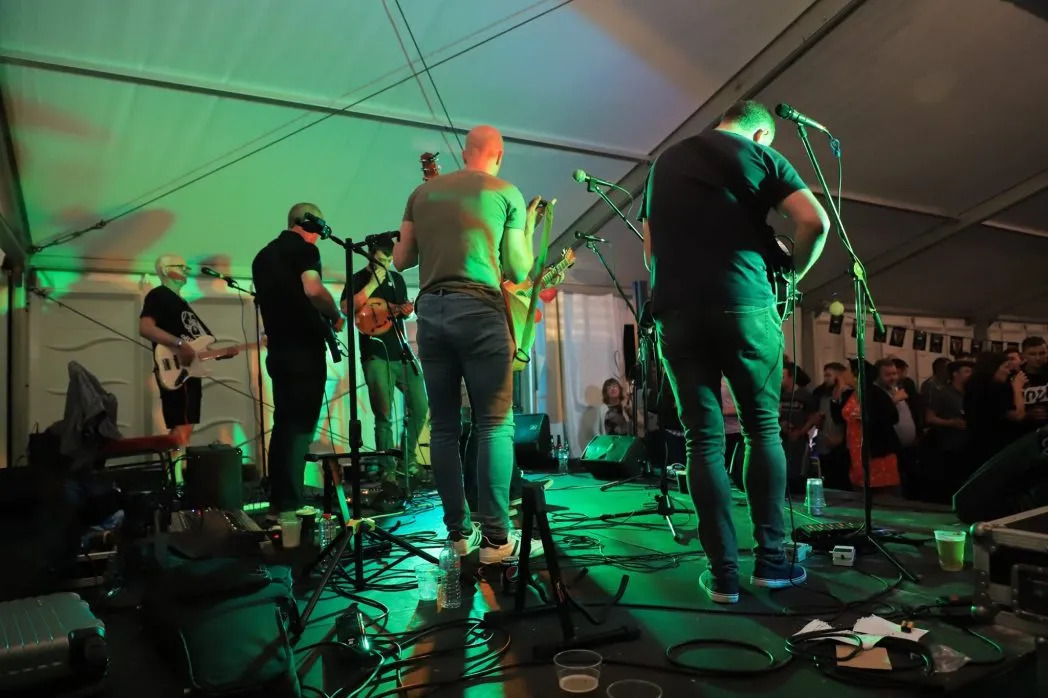 5 : Lughnasadh at Uisneach
On August 7th from1pm to 4pm, Lughnasadh takes place on the hill of Uisneach in Rathnew Co Westmeath. Lughnasadh signifies the beginning of the harvest season and gives its name to the Irish word for August (Lúnasa in modern Irish). Treasa Ní Mhurchú of Sacred Sites of Ireland will take you back in time engaging a deep spiritual and energetic connection with the sacred landscape of Uisneach and the archetypal energies of the Tuatha Dé exploring our ancient past and bringing it back to life.
Treasa is a working Archaeologist, Holistic Therapist, Tour and Heritage Guide and Stress Management Consultant. She is a Ban Draoi with a keen interest in and passion for all our sacred sites. This event is outdoors and takes approximately three hours. A moderate level of fitness is required and suitable clothing and footwear for hillwalking (and Irish weather) should be worn. Care should be taken whilst on site as the terrain is uneven.
Eircode: N91 R6C9
Link to Book here