Meet the All-Ireland Scarecrow reigning champions from Tús Nua, Dove House, Abbeyleix. They have just delivered their latest creation 'The Capitalist Pig' to The Scarecrow Festival in Durrow which kicks off this weekend in Laois.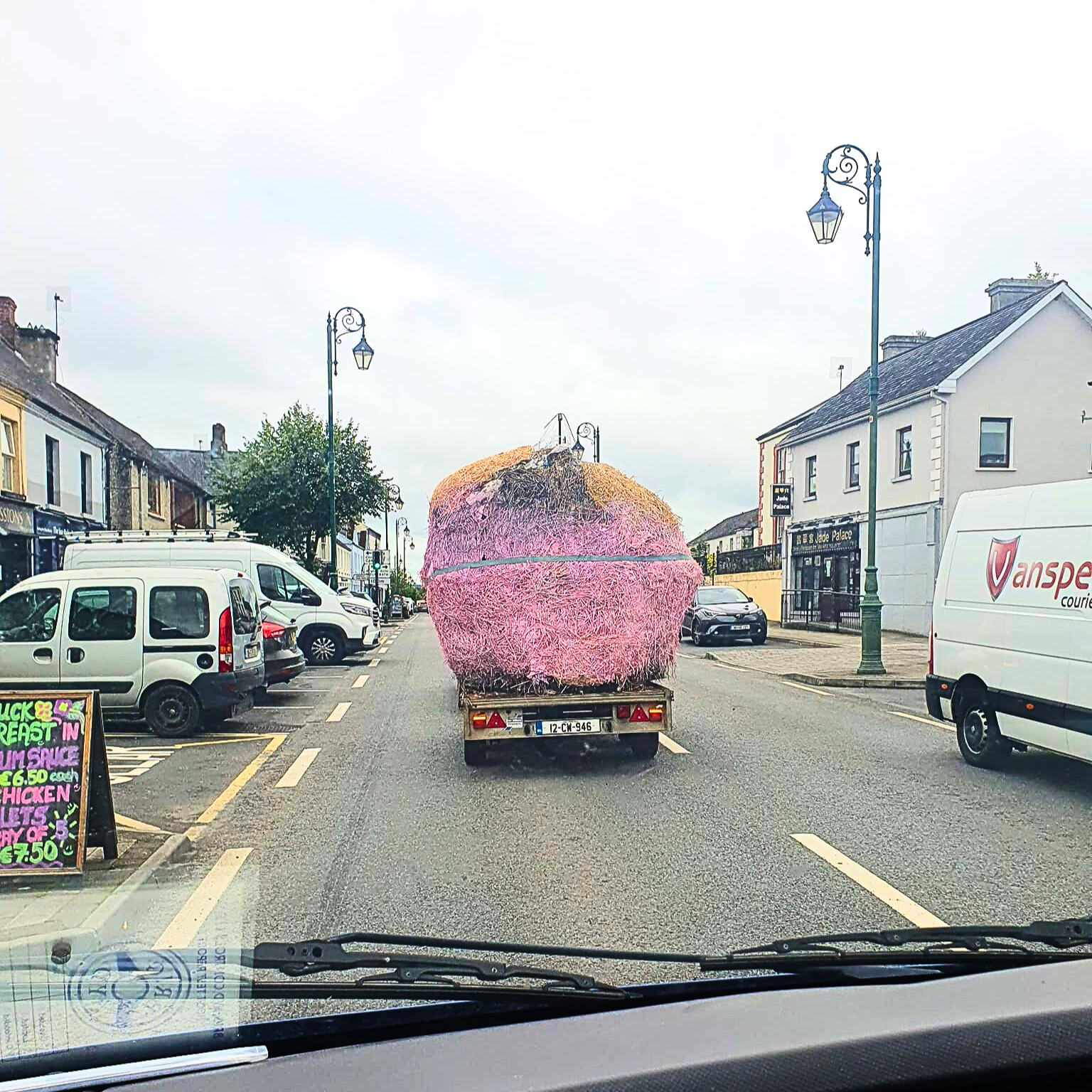 Dove house are going for three in a row!
Fifteen members of Tús Nua in Abbeyleix have been working together tirelessly to create something special. Tús Nua are a group of adults who attend Dove House, under the umberella of the Muiriosa Foundation who support individuals with an intellectual disability. With six supervisors and nine service users, there has been a conscious effort to get the 'three in a row' according to Instructor Facilitator, Belinda Fennelly. The group first won the grand prize in 2019 for their 'Whale' creation which gained international recognition when it was shown on Channel 4. Last year, their 'World Inclusion' piece (pictured below) also made them champions.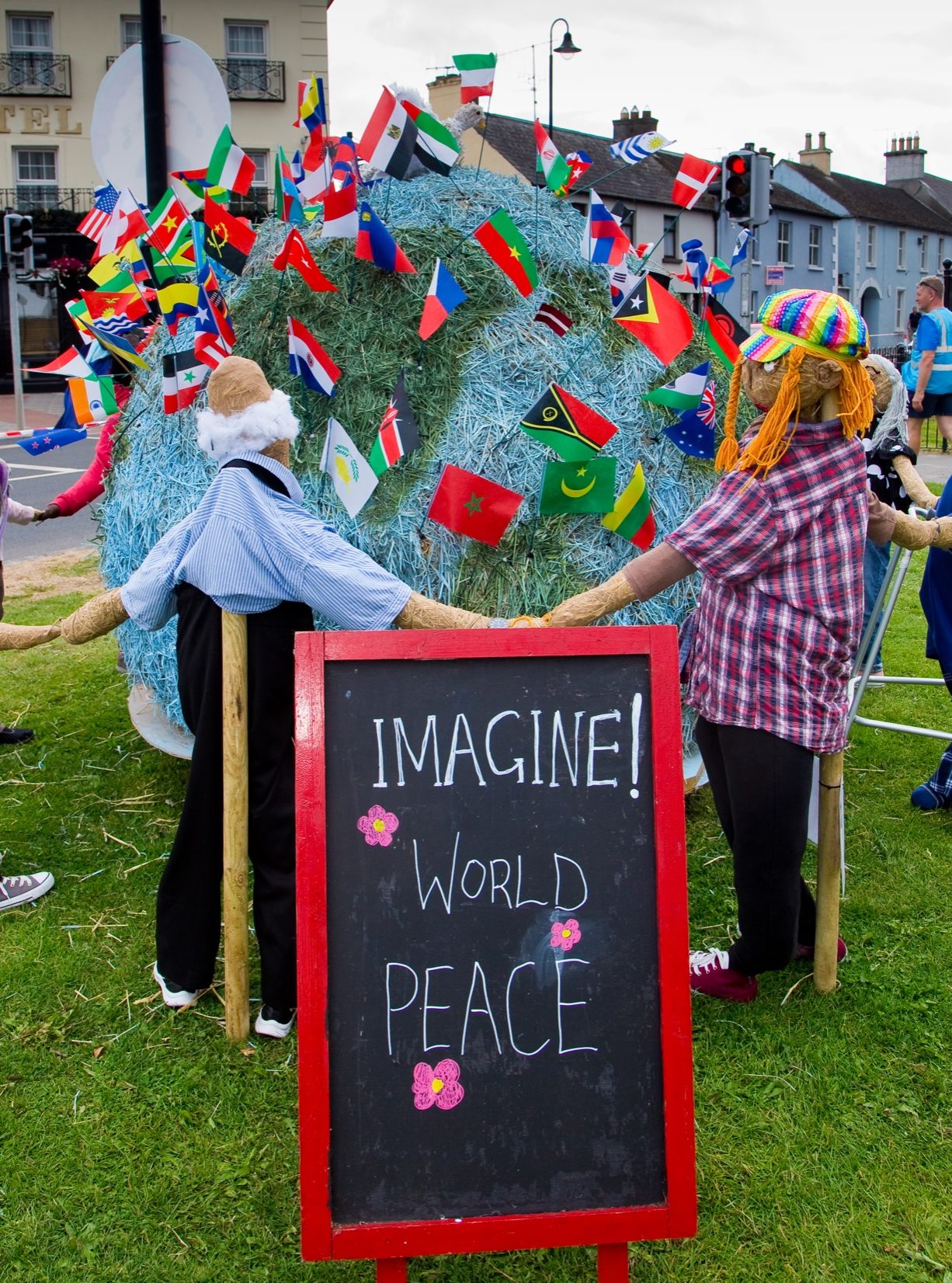 The Capitalist Pig
Belinda and Karen Byrne came up with the idea for this year's entry of 'The Capitalist Pig' which shows a giant sized Pig surrounded by (scarecrows) people in need, some holding shopping baskets, others trying to find a home. 'It's a great way of teaching them about the world' says Belinda. The service users also love the attention they get, 'Yesterday we had lunch on the grass, after finishing our entry and they loved when people were waving at them and telling them how great they were'. She says it's also great for their social skills and their confidence. They are keeping recycling in mind as they have recycled last year's entry to form part of this year's entry and they used shopping trollies, tin cans and milk cartons. They also got financial support from their Support Group.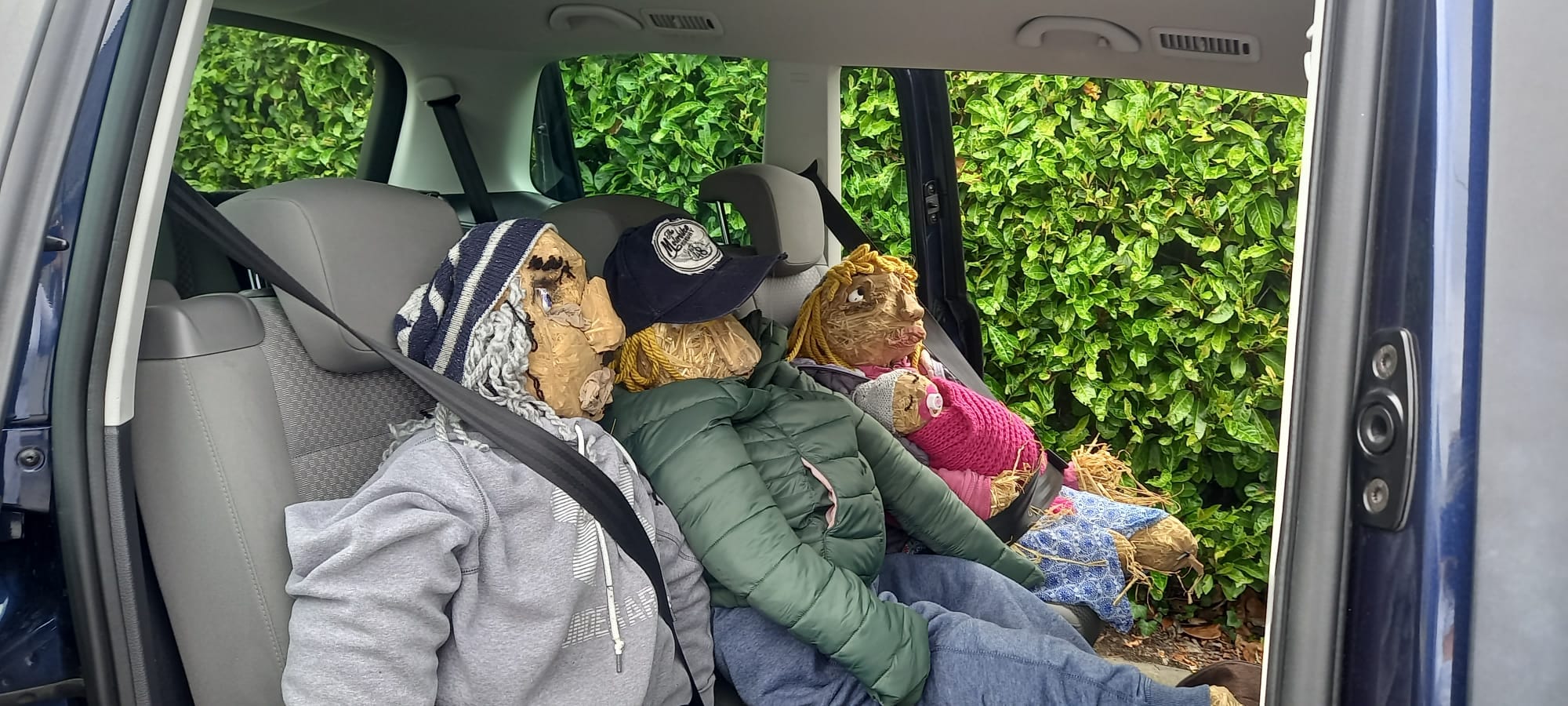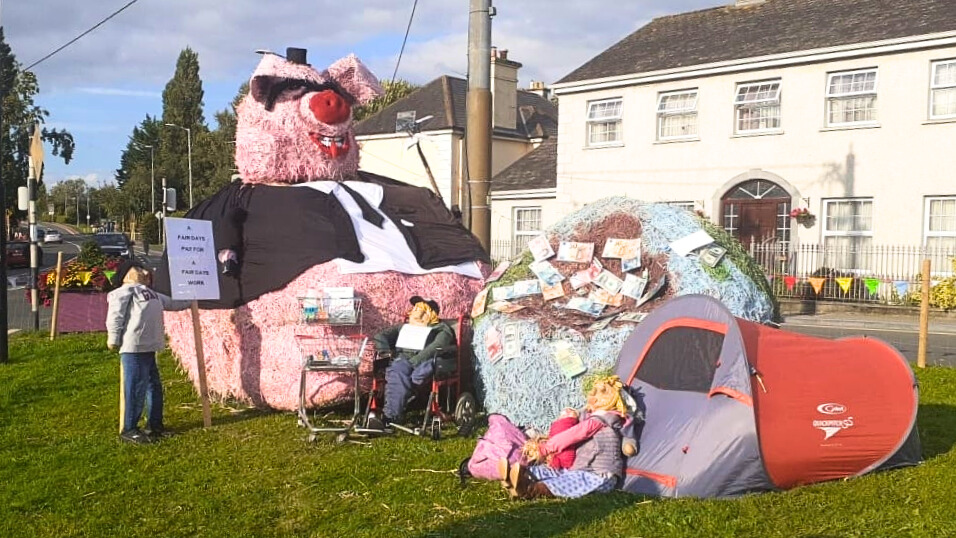 Daniel and Majella O Donnell's tea party in Dove House
The members of Dove house are certainly having a busy summer in the last few weeks after a surprise visit from Daniel O Donnell and his wife Majella came for a Tea Party. Daniel and Majellla spent over two hours singing, dancing and signing autographs.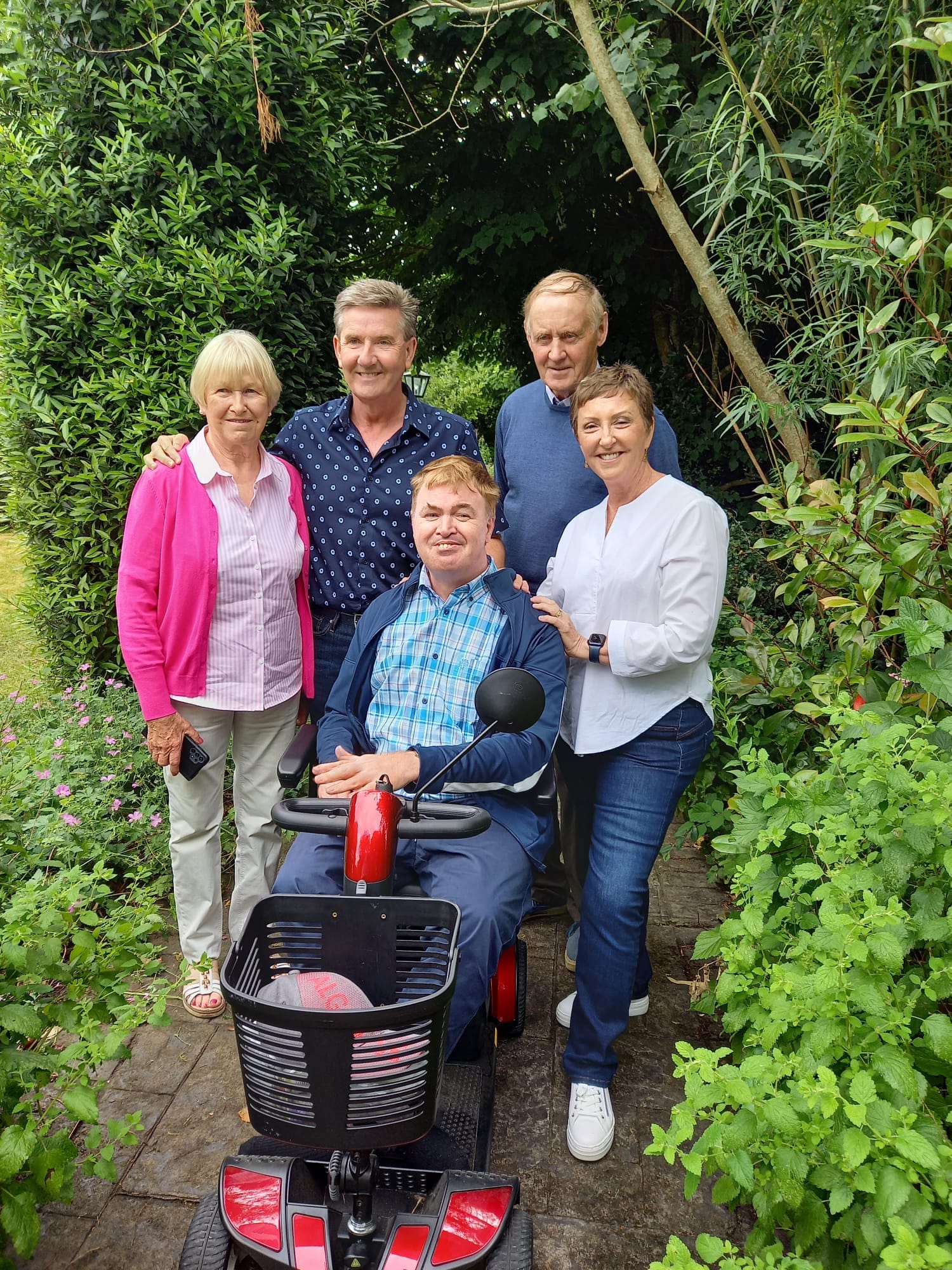 The 9 day community-run festival kicks off on Sunday, July 30 at 11am to the Durrow & District Pipe Band, followed by a day of live music, circus entertainers, laser tag, archery, puppets and even dog obedience. The streets will be displaying hundreds of scarecrows, all vying for prizes. Among them will be 40 Irish Mammy scarecrows, with their lovely aprons made by the local Ukrainian community in a show of unity. Have a look behind the scenes. For tickets see here