Minister for Rural and Community Development, Heather Humphreys TD, has today made a series of announcements in support of Remote Working as she launched the first ever National Hub Summit.
The Summit in the Sheraton Hotel, Athlone brought together the first 'in-person' gathering of businesses, hub managers and policy makers, less than 18 months after the launch of the Connected Hubs platform.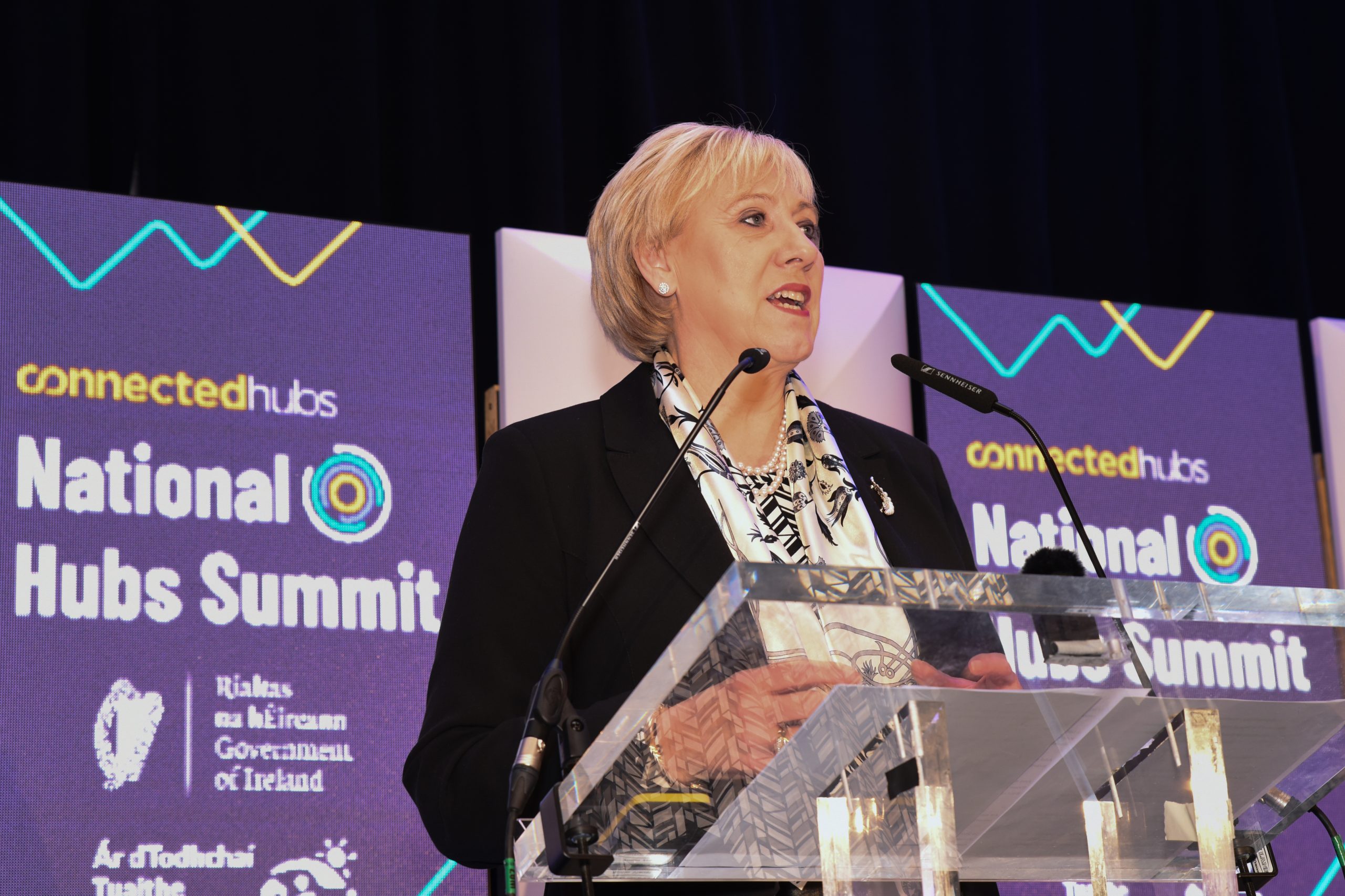 Her Department alone has invested over €100 million in developing state-of-the-art remote working facilities in every county in Ireland and the number of facilities on board 'Connectedhubs.ie' is now set to hit the 300 mark. She said "Today's gives us a chance to discuss what next?" Humphreys added that the summit was an opportunity for those present to think about the next stage for Irish remote workers. She said "On top of all these initiatives too, we have given funding of up to €50,000 to local authorities outside of Dublin so that they can market their towns and villages as destinations for people who want to move to Rural Ireland". She said the Eastern and Midlands Region enjoyed the fastest growth in this area, between 2019 and 2021 than any other region in Europe. There were a number of Midlands Hub groups present including Mary Hensey from The Junction Tullamore, Co-Worx, EDI Centre and Ardagh Remote Working Hub, Longford who all took part in workshops through the day.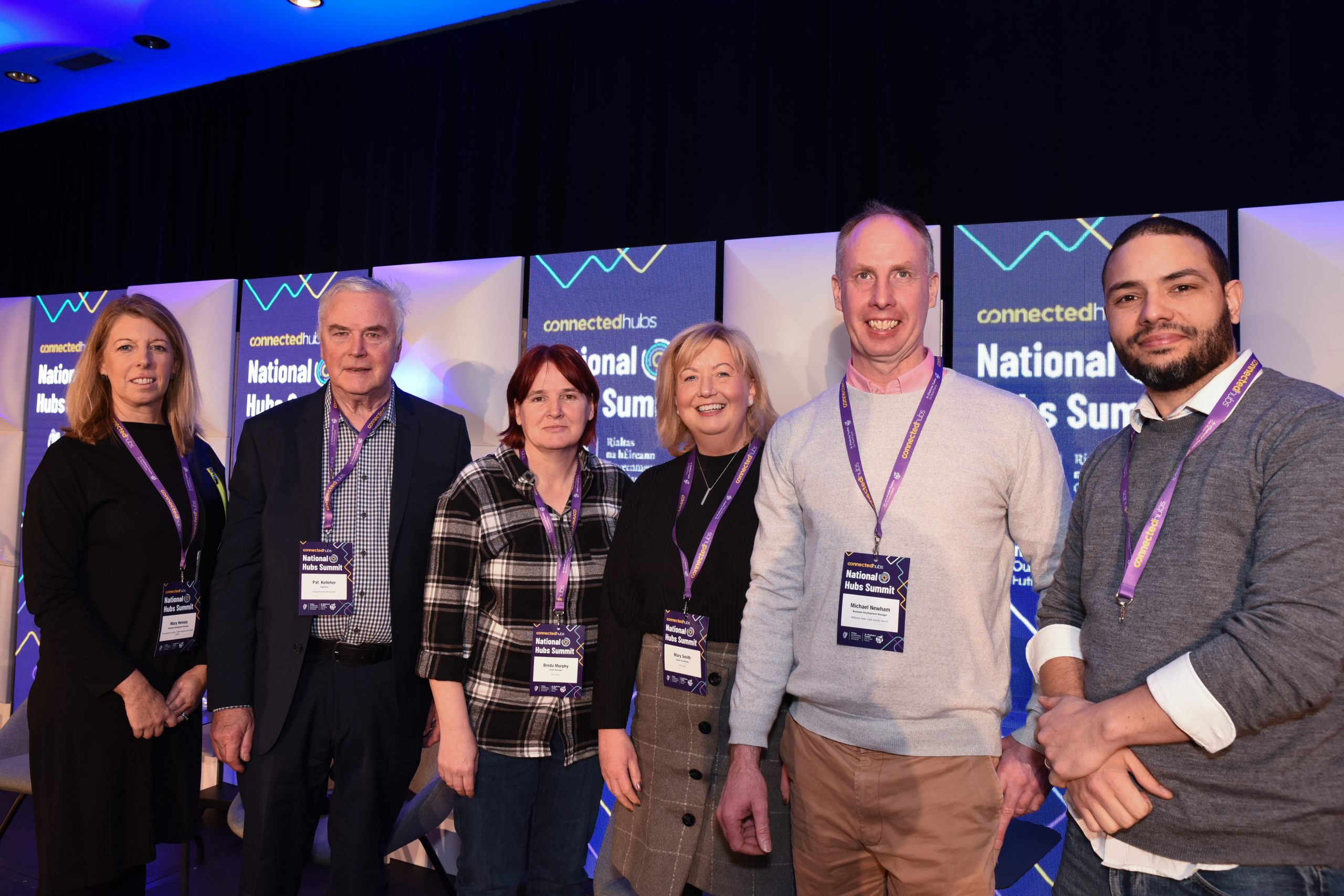 Keynote Speaker, Devon Laney flew in especially from Tulsa, Oklahoma to discuss how to maximise the community impact of hubs in Ireland. Devon, who is the CEO of '36 Degreees North' spoke passionately about how hubs can have a "collective benefit", bringing together entrepreneurs, small businesses and people to build communities. He spoke about the battle for 'Talent', "People really want to work and contribute to a community. By giving them the incentive to stay, this will win the war" he said. Retaining talent is the key to the success of 36 Degrees North. 36 Degrees North and Tulsa Remote formed a Partnership to help startup founders, small business owners, freelancers and remote workers to connect with one another and act as a catalyst for innovative business growth. Devon likened Tulsa to Ireland in it's land mass, population and reliance on legacy industries. Today their hubs are thriving with over 2,220 members and the economic impact comes to $572.5 million over 5 years.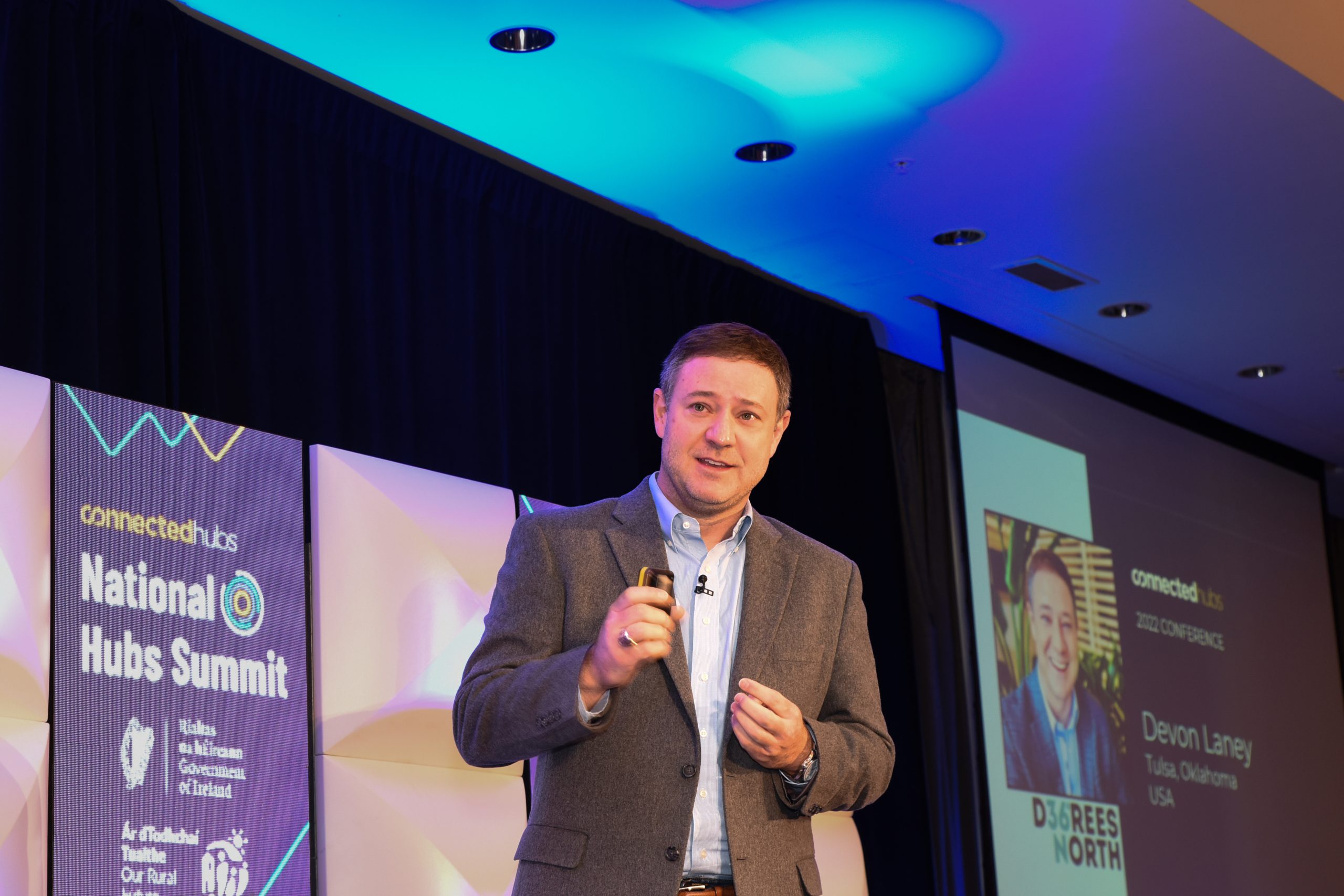 The Connected Hubs initiative is just one of several measures the Government has introduced to incentivise remote working. Others include the Connected Hubs Voucher Scheme and the National Remote Working Strategy. Today it was revealed that 5,500 remote workers benefitted from free hot-desks on the Connected Hubs voucher scheme. Commenting on the future of connectedhubs.ie, Tomás Ó Síocháin, CEO of the Western Development Commission (WDC), said:
"One of the most powerful elements of the ConnectedHubs Network, is the community we now have right across the country. This Summit is a key milestone bringing hub managers together with policy makers, state agencies and senior Government officials to plan our next steps for the National Hub Network together. That collaboration will help to sustain the network in the long term and help to revitalise towns and villages across the country."
To learn more about the network of Midlands Hubs, located throughout Laois, Longford, Offaly and Westmeath, click here