What is Greenaer, Mullingar?
"It could be one of the most transformative purchases in your life" (Alan Maye, Greenaer)
In the heart of the midlands, at Lough Sheever Business Park, Mullingar, you will discover 'Greenaer' and a glimpse in to the future. 'Greenaer' are part of the mobility revolution. Greenaer was set up by Olivier Vander Elst and his wife Lisa. The Mullingar branch is run by Alan Maye who shows me around the vast premises and takes me on a cycling trip (my first on an electric bike) along the Royal Canal Greenway. Olivier set up Greenaer in 2008 when he saw a real need for alternative transport and started to focus on electric bikes and electric cargo bikes. He owns four stores, one in Dublin City Centre, one in Sandyford, Cork and Greenaer Mullingar.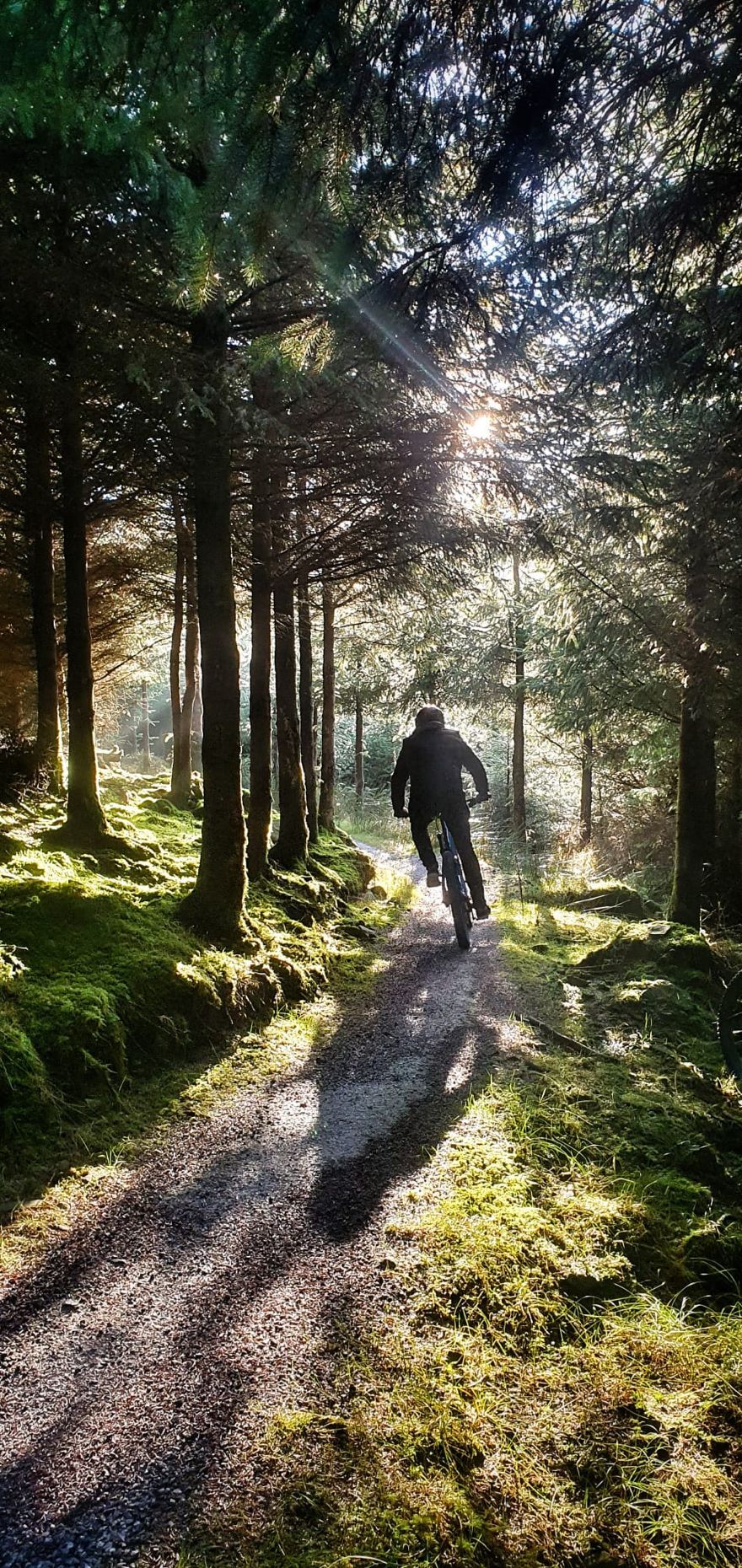 An Post goes electric
Their biggest contract came in 2019 when An Post took a fleet of 150 cargo tricycles as part of a broader electrification of its fleet. As a result of the transformation, An Post became Europe's first to reach 'Net Zero' in its operations. Greenaer, Mullingar, have the maintenance contract with them, where three people are on call for them 24/7. The bikes come in as a base model and they are built on sight with the cargo box. They also do specific rider training, as it takes time to learn how to balance. With mechanics on site, fully trained in all the electrical systems, they are the 'backbone' of the business that ensure the bikes and business can keep on going. The An Post tricycles carry 300kg which is the equivalent of 30/40 parcels and they are even more popluar than the electric cars, as it allows them to quickly park and drop off the parcels. Alan explains that An Post is not the only business thinking green, eCargo bikes can be used for pharmacists, bakeries, or pizza delivery, and with branding on the side, he believes, it is the way forward.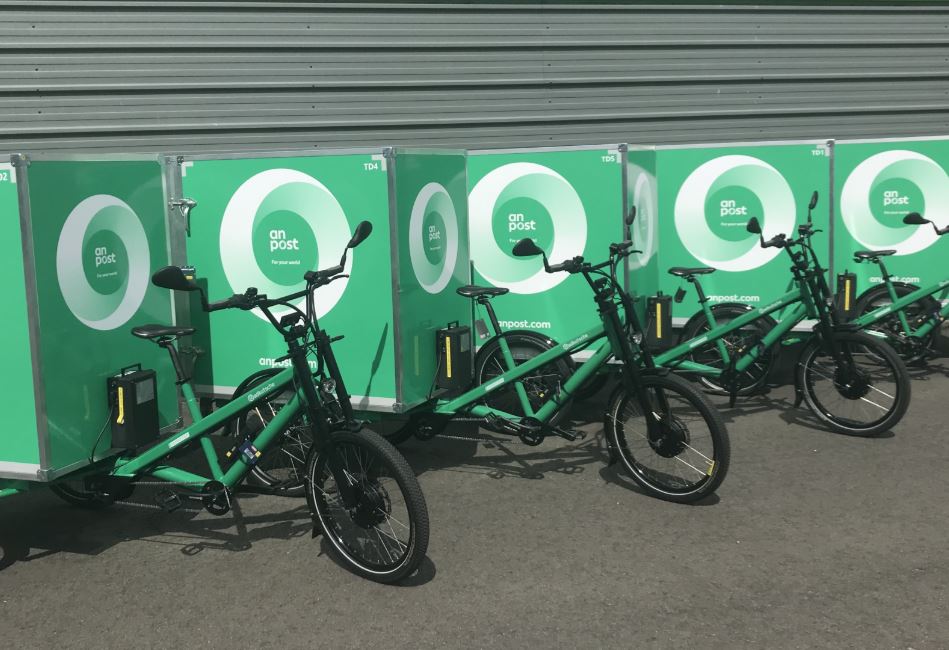 Why electric bikes?
"The future is electric. Once you go this way you never go back"! (Alan Maye).
Bikes have always been in Alan Maye's family. His dad ran a bike shop from their house back in the 80s and 90s building custom-made race bike frames. Alan also runs 'Mullingar Bike Hire' in Mullingar. When the momentum in electric bikes started, while attending European trade shows he noticed the way the trade was changing and saw a new niche for himself. "You could see the trend, more and more electric bikes were evident at the shows. Customers who hadn't cycled in 20/30 years wanted to get back on their bike so it was really starting to impact on my business." He says, a lot of customers come into the shop through word of mouth. "When they take the ebike out for a test spin you can just see the smile on their face." Alan also takes customers out on the ebikes along the Royal Canal Greenway, only a stones throw from the shop. He believes trialing the bike is essential and as I start to cycle alongside him, I get that 'eureka' moment. Even with the rain pelting my face, I feel a great sense of freedom being part of the elements. We pass a salmon farm and when we stop for a moment at Lough Owel, I know, I have been converted.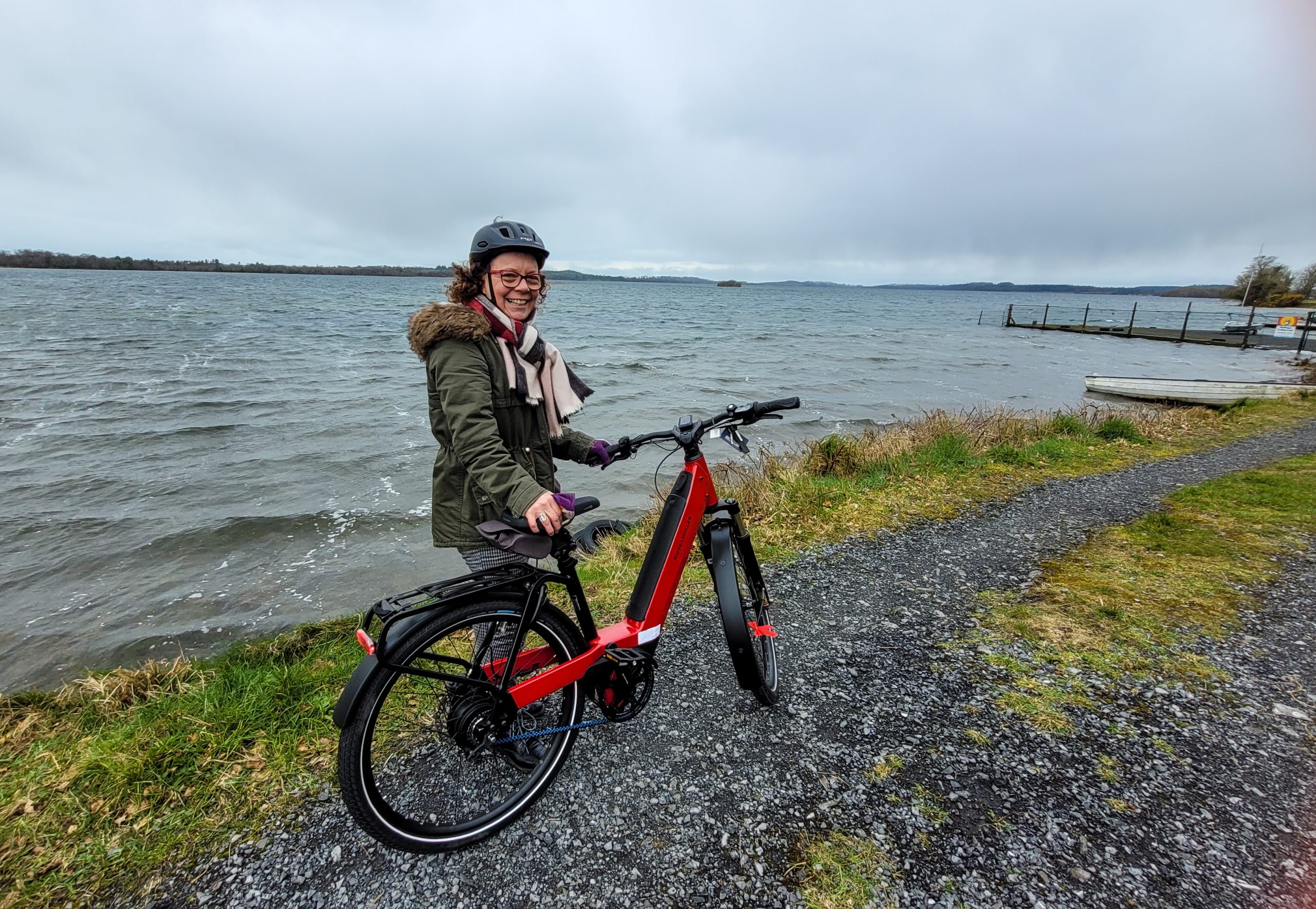 Are there grants available to get an electric bike?
Back at base, Alan is speaking with a woman in her seventies who has brought her ebike in for a service. She tells him she has cycled 2000 kms over 2 years and enjoys it 'no end'. The social change is certainly happening and there are grants available for being part of the change. Alan says his sales are at "constant growth and if you look at Europe it is still growing. I can't see it going back down."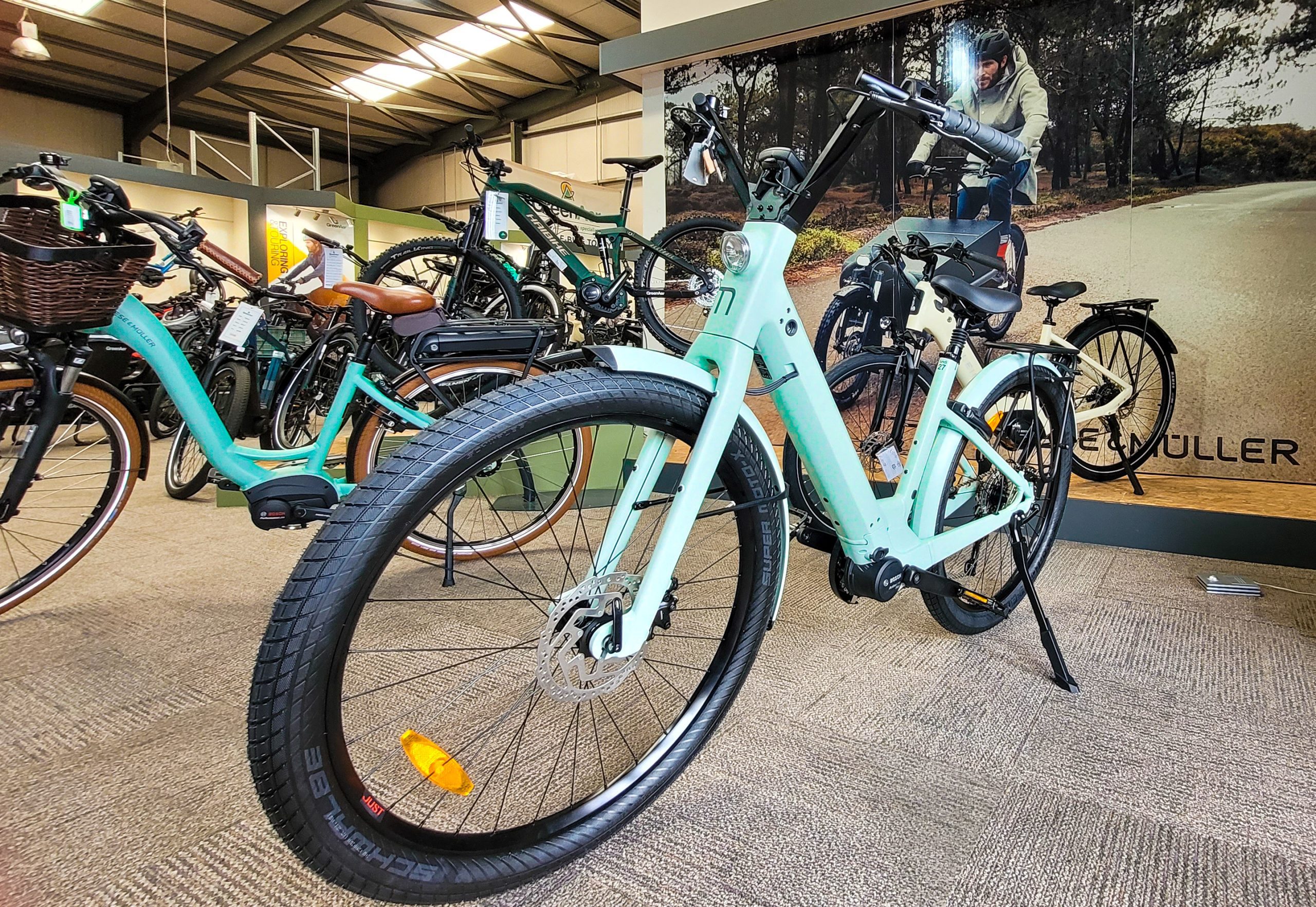 There is a certainly a huge customer base for the over 50s who haven't been on a bike in decades. For the younger generation there is the eMountainbike, for mountain biking and for that same age group with no insurance, tax or fuel to worry about, it is perfect for a young person starting out. Alan also explains, you can lease or buy the bike outright. A new grant has been available since Jan 1st of €3000 euros towards the cost of it. Alan's daughter has additional needs and he says the bike has changed her life. They use an electric tandem and "shes able to fly on it, even when she forgets to cycle with the electric tandem it means with a flick off a switch, I can get up the hill." He says for sensory purposes it has tranformed her life.
For more information have a look at their website Greenaer